Envira Gallery Documentation
Documentation, Reference Materials and Tutorials for Envira Gallery
How to Add a Link into the Lightbox
Would you like to add a link into the lightbox? Envira Gallery makes this easy and simple. This guide will help you add links to you lightbox images.
Adding the Caption Link
If you are just starting and don't have any galleries create, you can follow our guide on creating your first gallery. For our purposes here, we will be editing the metadata in order to add the caption with our link.
After clicking the blue pencil over the image that we want to link, we can see a caption field. Add the text that you would like displayed and highlight the text that you would like to link and click the Link button above the textarea.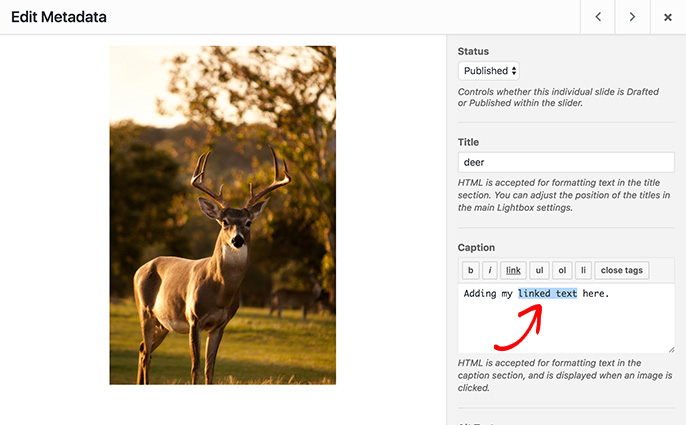 This will open a popup for you to choose a page or post within your site or type in an external link and configure your link settings. Once you have this set, click the Insert button to add the link.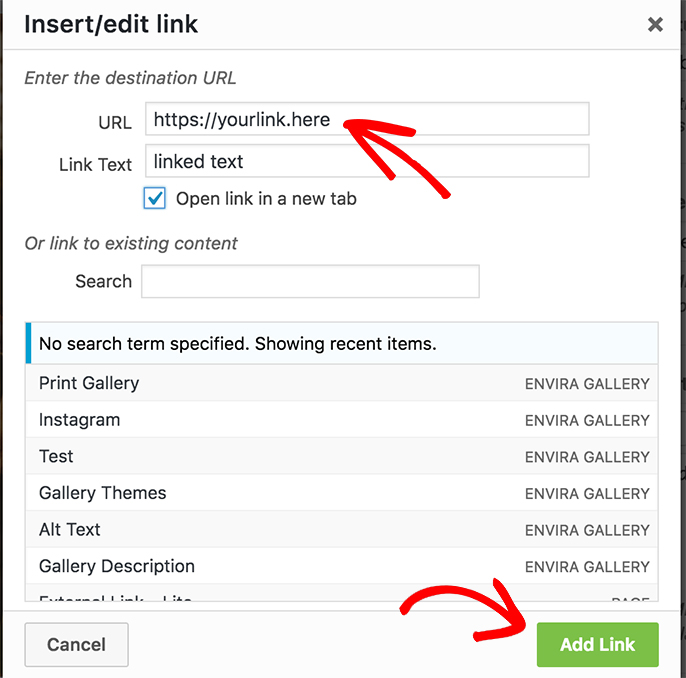 The caption will now have the link inserted around the previously selected text. And be sure to save the metadata.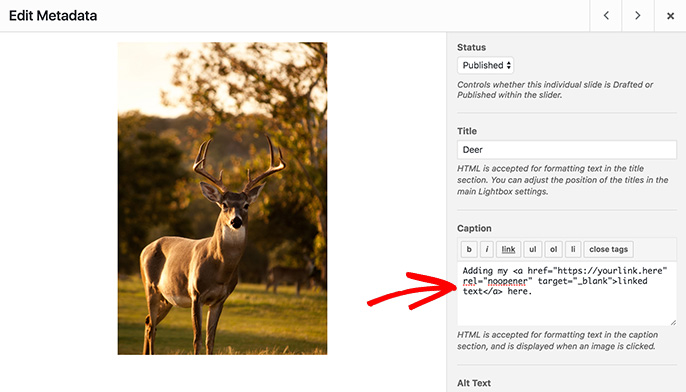 ---
Configure the Settings
We will need to configure a few gallery settings next. If you have chosen the Automatic layout, you can easily choose to display the caption under the Config tab. However, if you want to display your gallery in a columned or masonry gallery, you will need to disable the caption setting under the Config tab to preserve the layout.
Next, choose to show the Caption under the Lightbox tab.
That's it! You've added a link to your lightbox caption. Now that you've completed this, check out our guide to customize the lightbox arrows.