Envira Gallery Documentation
Documentation, Reference Materials and Tutorials for Envira Gallery
How to Add a Link into the Lightbox
Would you like to add a link in the lightbox caption? Envira Gallery makes this easy and simple. This guide will help you add links to you lightbox captions.
---
Requirements
Ultimate, Agency, Pro, Basic or Plus Envira license.
WordPress 4.9+
Envira Gallery 1.7.3+
Setup
Step 1 – Create or Edit a Gallery
First you'll need to either create a new gallery or edit an existing gallery. If you need any help creating your first gallery, please review our documentation here.
Step 2 – Add Your Links to Your Captions
To add a caption to your image, click the blue pencil icon on the image to edit.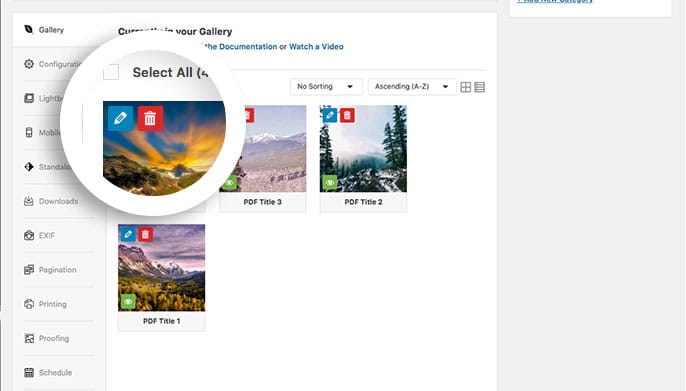 This will open a Edit Metdata window for you to edit your metadata on each image in your gallery.
Here you can add your caption in the Caption field.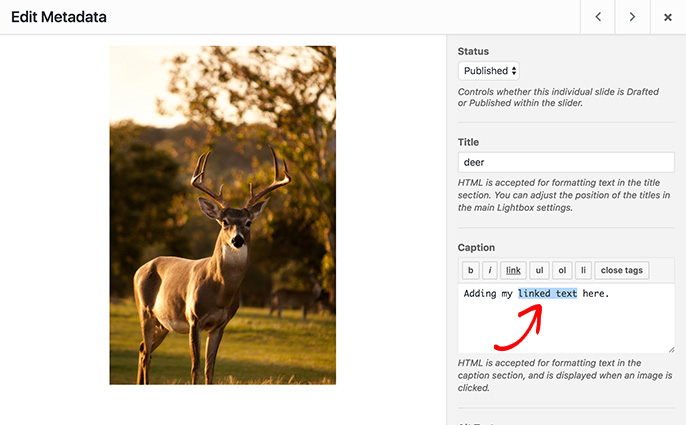 Enter and select your text then click the link button to add the link to your text.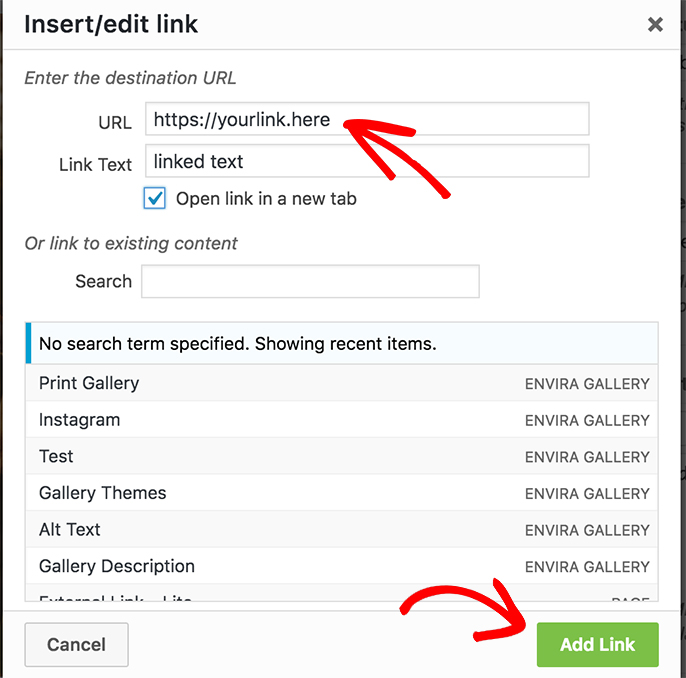 The caption will now have the link inserted around the previously selected text.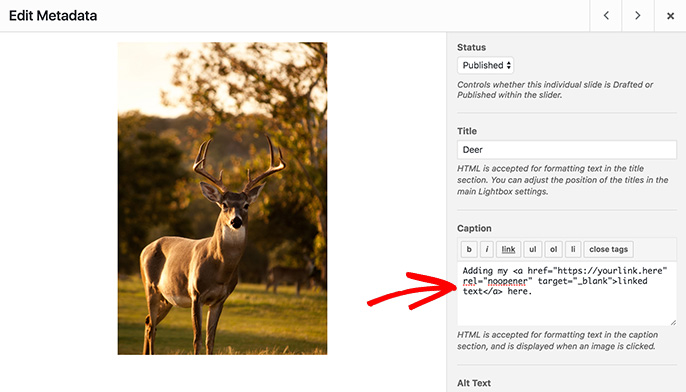 Scroll down and click the green Save Metadata button to save your changes.
Step 3 – Showing the Caption in the Lightbox
Next, navigate to the Lightbox tab and choose Caption to show on the Show Title or Caption dropdown.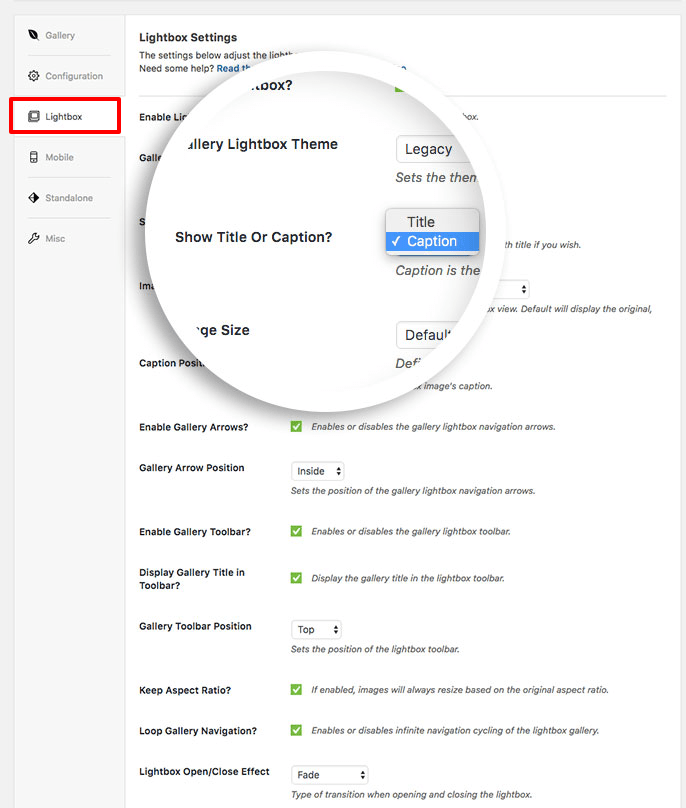 Step 4 – Publish or Save the Gallery
Finally click Publish or Update on your gallery to save your changes!
That's it! You've added a link to your lightbox caption.
Click any of the images below to see this in action!
Now that you've completed this, check out our guide to How to Customize the Lightbox Navigation Arrows.
---
FAQs
Can I show my linked caption under the gallery images?
A: When dealing with links for the lightbox images and links in the captions, this is improper HTML. You'll only be able to display captions under the images if the captions are not also links.