Envira Gallery Documentation
Documentation, Reference Materials and Tutorials for Envira Gallery
Display Lightbox Nav Arrows Inside/Outside of Image
You can easily change the position of the Lightbox nav arrows to appear inside or outside of the lightbox image for individual galleries with Envira Gallery's settings options.
Configuration
Step 1: Edit Your Envira Gallery
Choose the gallery you want to randomize from the Gallery list screen.
Step 2: Navigate to the Lightbox Tab
From the gallery edit screen, select the Lightbox tab.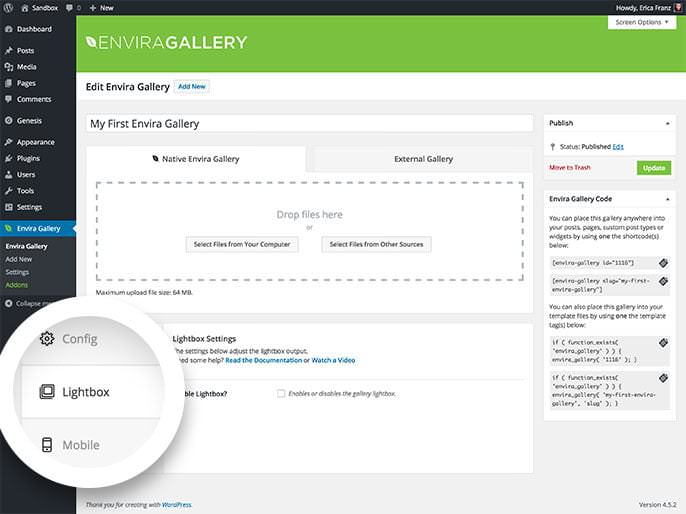 Step 3: Configure Gallery Arrow Position
In the Lightbox tab, configure the Gallery Arrow Position field to show the arrows on the inside or outside.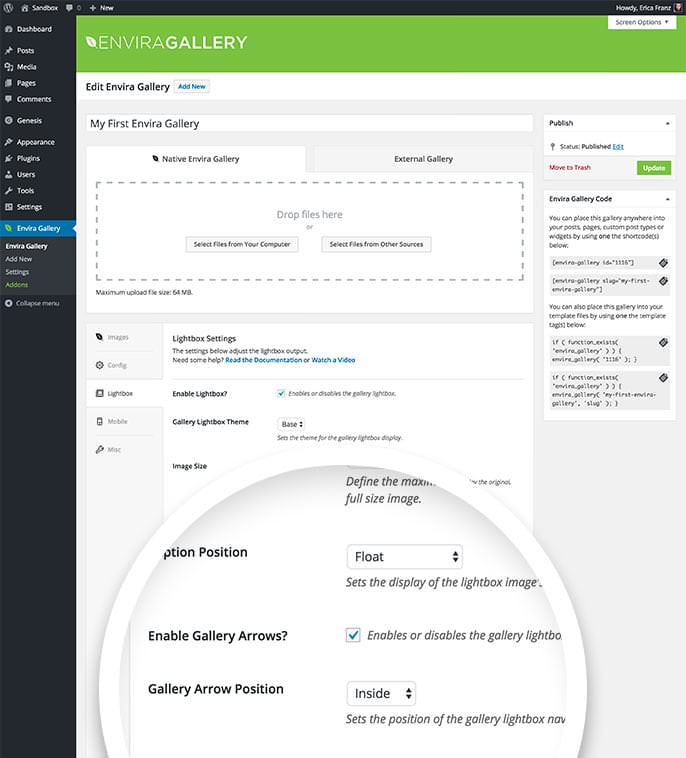 Save your changes and your gallery will now show the lightbox navigation arrows on the inside or outside of the image depending on how you've configured your gallery!
---
Gallery Arrow Position – Inside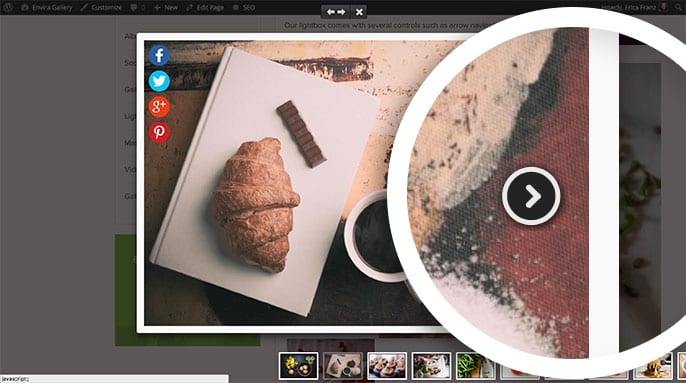 ---
Gallery Arrow Position – Outside