How to Align Image to the Left or Right in WordPress?
by Waseem Abbas on Jun 15, 2016
Do you want to align images to the right or left in your WordPress posts? Sometimes you may want to have your images aligned in a specific way on your page. In this article, we will share how to align an image to the left or right in WordPress.
Align Images to the Left or Right in WordPress
Once you've added an image in WordPress, you may want to align it to the right or to the left of your content.
First, edit your post or page where your image is located.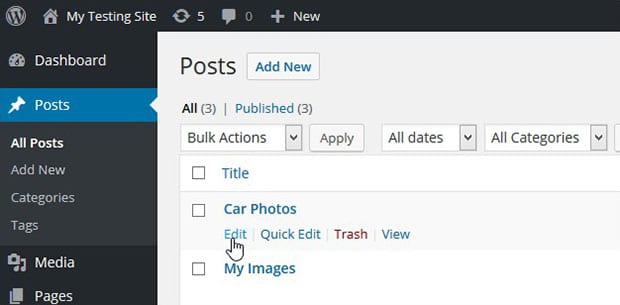 Then, you'll need to click on the image. A set of options will appear at the top of your photo.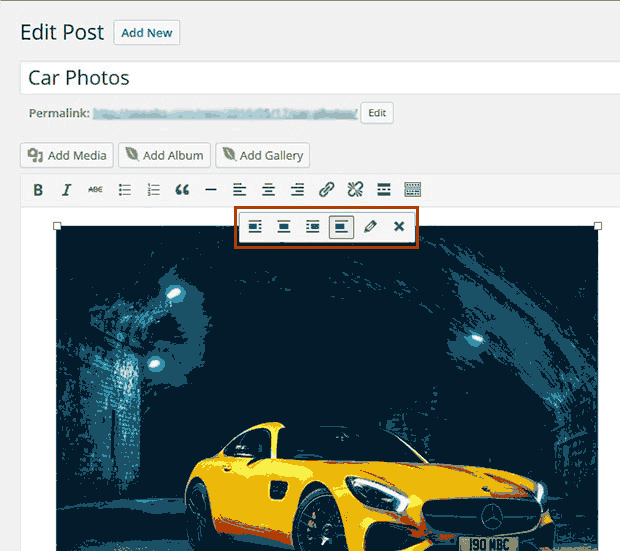 These options allow you to align the image to the left, center or the right of your content. You also have the option to leave the photo with no alignment.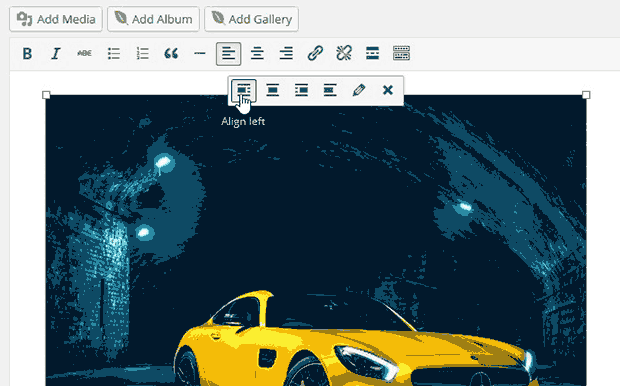 Once you are satisfied with your changes, make sure to hit the Update button to see the changes in your post.
Align an Entire Image Gallery in WordPress
By default, WordPress image galleries do not have a feature to align it to the left or right of your content.
However, Envira Gallery allows you to align your gallery images in WordPress. (Check out how to add a masonry image gallery in WordPress.)
First thing you need to do is to install and activate the Envira Gallery plugin.
Upon activating the plugin, you should go to Envira Gallery » Add New to add an image gallery in WordPress. (You can learn more about how to create an image gallery with thumbnails using Envira Gallery here.)
After adding the image gallery, you can go to Posts » Add New, or edit an existing post or page where you want to add the new image gallery.
To add the image gallery to your post or page, click on the Add Gallery button.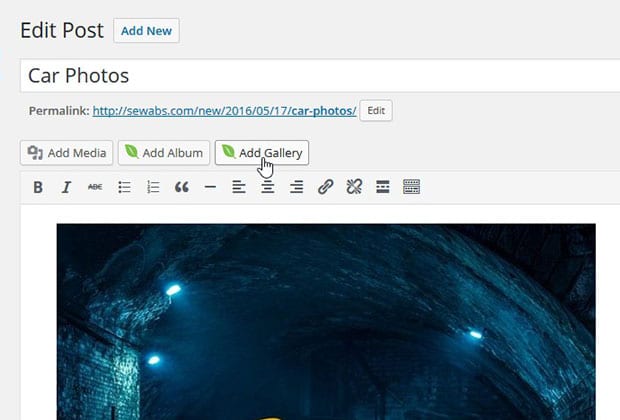 You will see a window pop up with your available image galleries created by you. Select the image gallery you want and press the Insert button.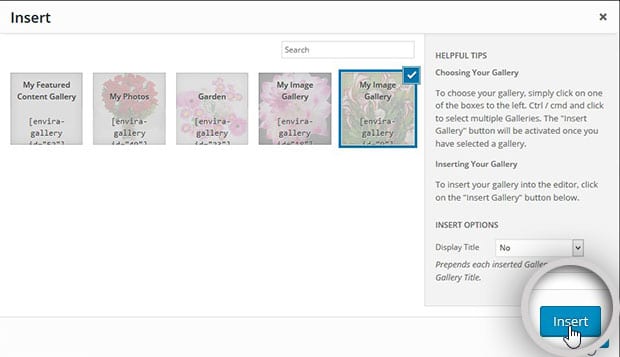 Once your gallery is added, you can place it with your text as you need using the Visual Editor.
You can also add an image gallery in the sidebar widget to display your photo gallery in the sidebar, or inside available widget areas.
We hope this article has helped you to learn how to align an image to the left or right in WordPress. You may also want to check out our guide on how to link a photo to a website in WordPress.
If you like this article, then please follow us on Facebook and Twitter for more free WordPress tutorials.
Using WordPress and want to get Envira Gallery free?
Envira Gallery helps photographers create beautiful photo and video galleries in just a few clicks so that they can showcase and sell their work.