How to Light Wedding Photography Without a Flash
by Waseem Abbas on Jan 9, 2017
Wondering how to shoot a wedding without a flash? As a wedding photographer, you need to know how to capture beautiful photos in many different conditions. In this guide, we will show you how to light wedding photography without a flash.
In our previous photography tutorials, we have discussed the importance of photography lighting. We've also shared the 6 camera bag essentials you need to shoot a wedding, which includes a flash. However, there are a few reasons why you may not want to use a flash when shooting a wedding…
The couple may ask you not to use flash during the ceremony, since it can be distracting.
You may want the softer look of natural light, as opposed to the harsh shadows that a flash can produce.
Or, maybe you were just in a hurry and couldn't get your flash out in time to capture the moment!
In any case, you'll want to learn how to take gorgeous wedding photos without having to rely on your flash. Here are a few tips…
1. Camera Settings
First thing you should do is to adjust your camera settings to allow the correct amount of light in and create the image you want.
There are three separate settings inside your camera that you can use to control how well-lit your photos are: aperture, shutter speed, and ISO.
Aperture is the size of the opening in your lens. The larger the opening, the more light passes through.
You can control the size of this opening by adjusting the f-stop on your camera. A smaller f-stop equates to a larger aperture, and visa versa.
Here's what those settings look like when you take a shot of a candle. As you can see, the lower the f-stop, the brighter the image.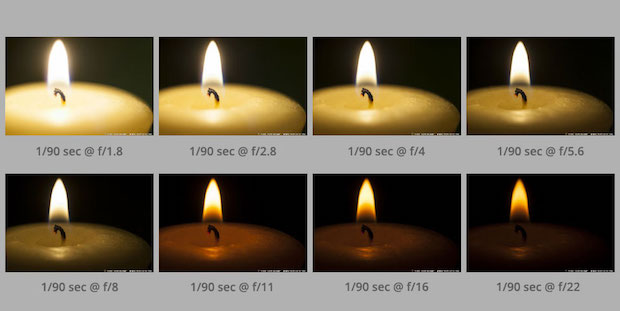 Shutter speed is the length of time that your camera's shutter is open while taking the shot. The longer the shutter remains open, the more light passes through.
Here's what that candle shot looks like when you adjust the shutter speed. As you can see, the longer the shutter speed is, the brighter the image.
Finally, your ISO determines the sensibility of your camera's sensor to light. The higher your ISO, the more sensitive it is to light.
Here's an example. The image on the left is at ISO 200, whereas the image on the right is at ISO 6400. As you can see, the image on the right is brighter.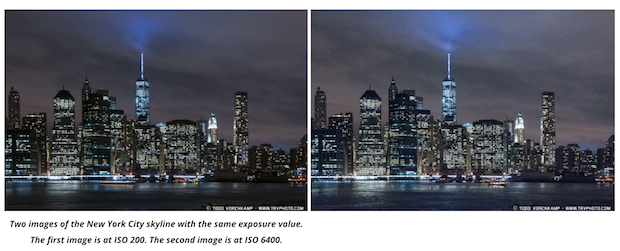 However, as you may have noticed, the image with the higher ISO is also grainier than the image with low ISO. That's a side effect that you'll have to be careful of.
We recommend taking a few test shots on location so that you can make sure your image quality is good, and your settings are exactly the way you want. You'll have to make good use of all three of these settings in order to get a well-lit, quality shot.
2. Try a Low-Light Lens
Some lenses are better suited for low light conditions than others. The lower the f-stop your lens is capable of, the more it will be able to "see" in the dark.
The only problem with these lenses is that they can get quite expensive. However, you can check out these top 10 affordable lenses for shooting in extreme low light to see some options starting at about $339.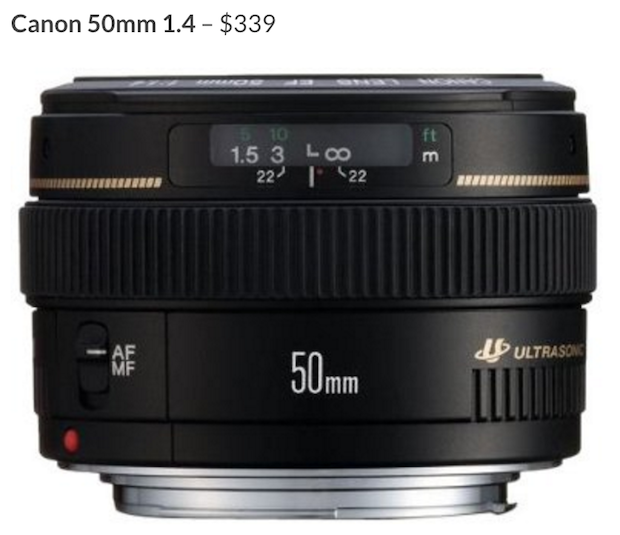 You may also want to check out our guide on how to get shallow depth of field in your photos– this is something you'll definitely want to take into consideration when choosing a lens for your wedding photography.
3. Use a Tripod
The tripod is a photographer's best friend when you are shooting without flash. It really helps to take a beautiful wedding photo with no blurs, especially when you have low light and you are working with long shutter speeds.
You can use tripod for multiple purposes. Once you mount the camera to the tripod, you can take photos by holding it up or capture the moving shots, where the light is available in these situations.
For more info on what to look for in a tripod, check out the wedding photographer's guide to buying a tripod.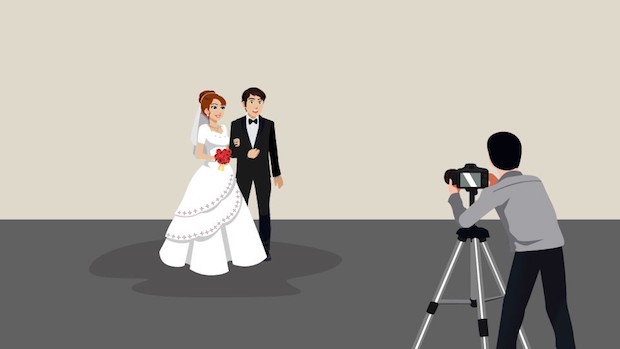 4. Make the Best of Your Situation
Practicing shooting in different scenarios will help you to handle even the most difficult situations at a wedding. Look for the places with the best possible lighting, however be prepared to make the best of a difficult situation.
For example, if you are shooting at night or in a dark church, then you may find some candles you can use to add a soft glow to your photos. During the day, you can use any reflective surface to bounce light back into your bride and groom's faces.
For more tips to make the most of minimal lighting, check out how to use low key lighting for dramatic photography.
5. Edit Your Wedding Photos
As a last resort, you can always edit your photos to bring more light into them.
This is not the ideal way to go, since it is difficult to maintain the quality of your photos when they aren't properly lit the first time around, however it can be a do-able fix.
For this, you'll need some robust photo editing software that can make your photos look professional. You may want to check out 9 best photo editing software for wedding photographers.
That's it! We hope this guide has helped you to learn how to light wedding photography without a flash. You may also want to check out our tutorial on how to start a wedding photography business (step by step).
If you like this guide, then please follow us on Facebook and Twitter for more photography tips and resources.
Using WordPress and want to get Envira Gallery free?
Envira Gallery helps photographers create beautiful photo and video galleries in just a few clicks so that they can showcase and sell their work.