How to Photograph Concerts in Low Light
by Alexandra Bateman on Sep 11, 2019
Music photography is such a fun area of photography. As a music photographer, you'll get to listen to and watch incredible live performances, capture the raw energy of those performers on film, and maybe even travel. But, the lighting situation at most concerts is less than ideal.
Learning how to photograph concerts in low light is essential for taking quality live music photos.
In this article, we'll cover:
Challenges of Photographing Concerts in Low Light
How to Photograph Concerts in Low Light
Equipment Needed to Photograph Low Light Concerts
Best Tutorials for Photographing Concerts in Low Light
Challenges of Photographing Concerts in Low Light
Concert photography brings a unique set of challenges to the table for photographers. Unlike other photography situations, at a concert you'll have to face:
Low and Unpredictable Lighting
Moving Subjects
Energetic Crowds
Low and Unpredictable Lighting
As you know, low lighting is a challenge to music photographers. Cameras — be they analog or digital — depend on light to capture images. Without it, the only thing your camera can see is darkness.
While some concerts are consistently poorly-lit, others include unpredictable and elaborate light shows that can be just as difficult to navigate as a photographer. Because your camera must adjust to different lighting environments, quick lighting changes can make it difficult to capture a good image.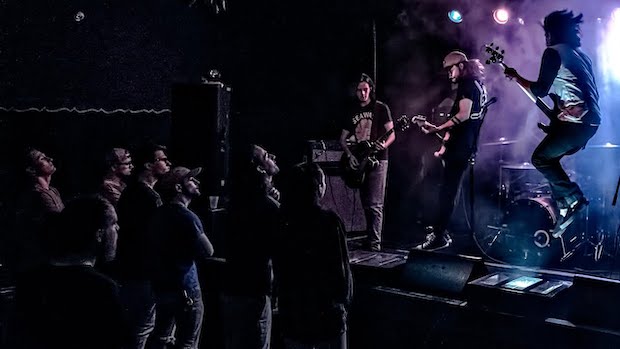 Additionally, some colored lights are hard on camera sensors. For example, red lights interfere with your camera's ability to take quality images. Therefore, concerts that rely on red lighting are even trickier to photograph.
Moving Subjects
Unlike subjects in other types of photography, musicians are always moving. Digital cameras are completely capable of capturing subjects in motion, but they usually need a little help.
Without the proper camera settings — which we'll discuss shortly — photos of live concerts can come out looking blurry and streaky. This happens because the camera didn't capture the image fast enough, and so it captured the musician as she moved on stage.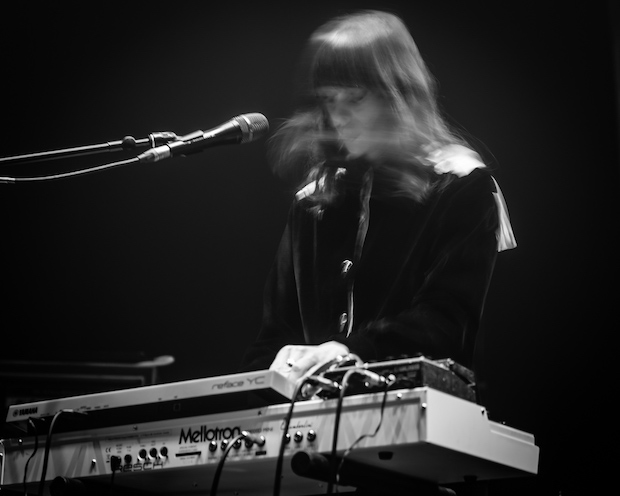 This isn't an impossible problem to fix, but it does require that you manage your camera's shutter speed and aperture settings to eliminate that streakiness.
Energetic Crowds
The energy of a live music event is part of what makes concert photography so much fun. But, it can also be distracting and even interfere with your ability to take the photos you want.
If you can get a photographer pass to shoot from the photo pit, you may not have to worry about the concert crowds so much. But, chances are, if you're a freelance photographer or someone just getting started, shooting from the photo pit won't be an option.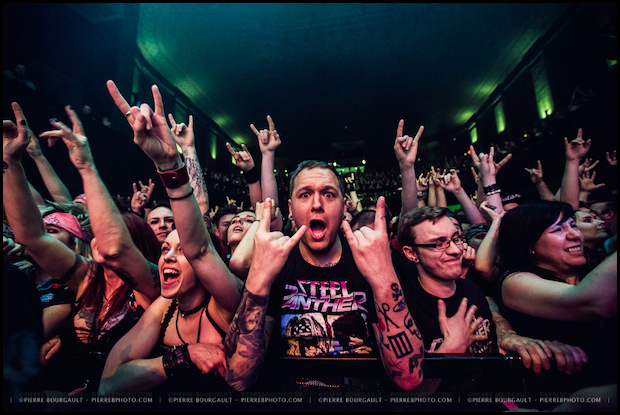 Instead, you'll have to photograph from within the crowd itself. Depending on the type of show you're shooting, the crowd could be mellow, or it could be very energetic with lots of movement.
The more active a crowd is at a concert, the more likely it is that people will bump into you while you're shooting. You'll also run a higher risk that you could drop your device, or that your images will have camera shake.
Camera shake occurs when your hand moves as you press the shutter release button to capture your image. The result is a generalized blurriness in your photo that is difficult if not impossible to correct.
If your concert has a particularly dynamic crowd, I recommend working with rather than against them. In fact, you may find that your able to capture the energy of the crowd on camera, which always makes for a great shot. Use your creativity!
How to Photograph Concerts in Low Light
Shooting concerts in low light requires a firm understanding of your camera's settings. Given the unique challenges of shooting concerts in low light, it is important that you know how to solve them.
ISO
The first setting to consider is ISO, which is a measure of the sensitivity of your camera's image sensor. The lower the ISO, the less sensitive your camera is to light. Images shot with low ISO values may appear darker than they do to the human eye.
Why would we ever shoot with a low ISO value, then? Well, ISO produces a trade-off. The lower the ISO, the darker the image — but the smaller the digital noise. High ISO values, on the other hand, produce lighter images with more grain.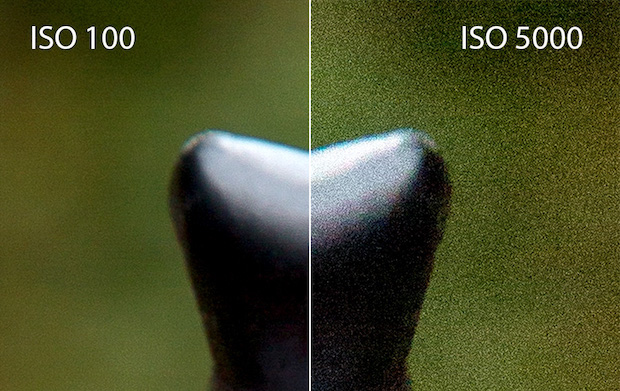 The challenge of selecting your shooting ISO lies in finding a value that lightens your shot without producing distracting digital noise. The best way to find your camera's optimal ISO is to take practice shots before the concert begins.
That being said, setting your ISO to 1600 is a safe place to start. For the majority of digital cameras, an ISO of 1600 is high enough to lighten the shot without producing unwanted grain.
Shutter Speed & Aperture
Other important aspects to consider when photographing concerts in low light are shutter speed and aperture. These camera settings are closely tied to one another. When you adjust one, the other is also affected.
Shutter speed is a measure of how long the shutter of your camera stays open to capture an image. The longer the shutter remains open, the more light from the environment reaches the camera's sensor. It may seem like a good idea, then, to choose a long shutter speed when photographing concerts in low light.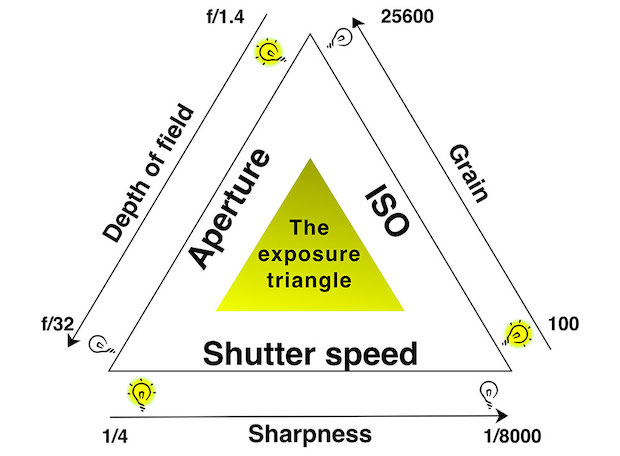 The downside of long shutter speeds in music photography is that it will produce motion blur in your images. As the shutter stays open, the subjects you want to capture are usually in motion. Thus, your camera will capture a subject in motion, which appears as motion blur on the image.
Motion blur can be an interesting creative choice, but you will also want some crisp and clear shots. To achieve those, we'll have to adjust the aperture instead of shutter speed.
Adjusting your aperture allows you to determine the amount of light that reaches your camera's imaging sensor. In low light situations like concerts, it is important to shoot with your aperture as wide open as your lens allows.
Shooting Modes
Because you'll need full control over your camera's setting to be a successful music photographer, you'll want to shoot in Manual mode on your camera.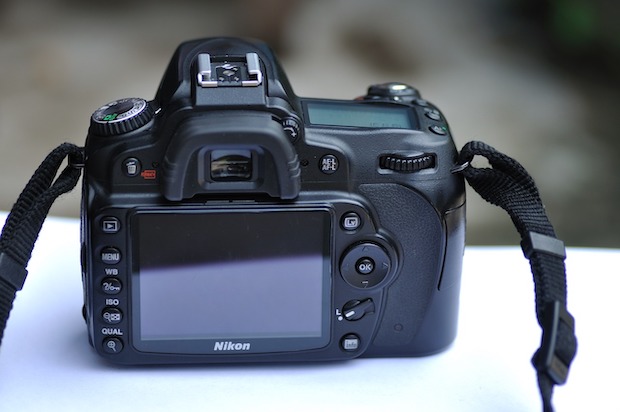 Manual mode will allow you to change your shutter speed, aperture, and ISO throughout the show to get the best photo.
Beginners may find that Aperture Priority mode is easier to use, because it changes the camera's other settings automatically when you select an aperture.
Equipment Needed to Photograph Low Light Concerts
Like most other kinds of photography, there is some special equipment needed to photograph concerts in low light. Don't worry, though. Many of these specialty items won't break the budget!
Cameras
You can use any digital camera to shoot concerts in low light, but keep in mind that mirrorless cameras are best. Mirrorless devices are lighter and typically have less setting options than DSLR cameras. With a mirrorless camera, you won't have to worry about confusing different camera settings while you're on the job.
Lenses
You'll also want to shoot using a lens that has a wide maximum aperture. These lenses are called "fast lenses," because they allow you to shoot with a faster shutter speed. The best lenses for concert photography are 24-70mm f/2.8 lenses, or 70-200mm f/2.8 lenses.
Unfortunately, these lenses can run very expensive. If you're just beginning in concert photography, prime lenses are a good alternative. A prime lens is one that has a fixed focal length, or distance at which the lens can focus. Unlike zoom lenses, prime lenses cannot zoom.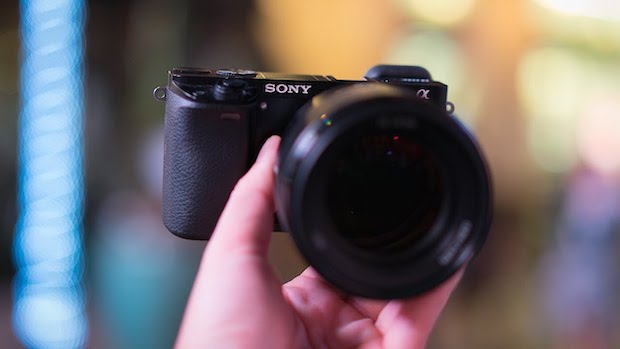 A 50mm f/1.8 lens prime lens will give you a wide aperture, which is just what you'll need for concert photography. And, 50mm prime lenses are comparatively affordable.
Accessories
In addition to your camera and lens, you'll want to make sure you've outfitted your camera with a supportive strap. Music photography can be a physically exhausting experience. You'll want to have a neck strap equipped to your camera so that you can relax your arms during any talk-sets.
A high-quality strap will also protect your device throughout the concert. Keep the strap securely around your neck or looped onto your hand. That way, if your camera slips, you won't drop it and risk damaging the device.
If you're comfortable monitoring your camera's settings, try using an external light meter to get even more clear photos. An external light meter will make an aperture suggestion based on the intensity of the light around you. They can be helpful in low light situations.
That being said, external light meters may complicate your concert photography experience. They are less useful for concerts where the lighting changes rapidly and consistently. If you are attending a show with constant lighting, an external light meter will be more effective.
While not camera gear, earplugs are just as important an accessory for any music photographer. Getting the perfect shot might require that you stand directly next to the speakers, in which case you'll need to protect your ears.
If you happen to obtain a photo pass for a show, the photo pit will likely be next to the speakers, too. Make sure to keep your ears safe with a pair of earplugs. There's nothing worse than waking up the next morning to ringing ears!
Best Tutorials for Photographing Concerts in Low Light
Like most forms of photography, the best way to get better at photographing concerts in low light is to practice. The more you experiment with adjusting camera settings and compositions, the more successful you'll be. And, you may just find your own unique style along the way.
Chances are, local musicians are playing cheap or free shows in your area on a regular basis. As you are just starting out, stop by a few of those shows to practice adjusting your camera settings spontaneously. Try to make it to as many of those cheap or free shows as you can.
By the time you've gone to a few, you'll start to feel comfortable photographing concerts. Then you can start photographing at your favorite artists' shows. In time, you might even be able to sell your concert photography!
If you feel like you need more information before setting out on your own, there are some great resources out there. Here are some of the best tutorials for photographic concerts in low light:
Shutter Speed
Believe it or not, some of the most valuable tutorials for photographing concerts in low light won't sound like they have anything to do with concerts. This tutorial will teach you some valuable information on shutter speed that can translate from portraiture to music photography.
White Balance
Tutorials like this on white balance will help you understand the importance of adjusting your white balance settings for a concert environment. Luckily, digital cameras make adjusting white balance as easy and straight-forward as they can with preset white balance modes.
Low Light
This video tutorial conquers the issue of low light in only 5 minutes! Give it a watch if you find yourself still struggling in low light concert environments.
Beginner's Tips
Being a beginner in any field can feel overwhelming. If you're just starting out in music photography, try this tutorial geared toward beginners.
Just remember, research can lead to procrastination! Really and truly, you'll grow the most as a concert photographer by getting out in the field and photographing concerts. Try shooting live music events in your community that are low-stakes and fun.
Conclusion
You can — and should! — still enjoy the concert experience as a concert photographer. The fun you have shows through the images you capture. Be ready to adjust and adapt to the ever-changing concert environment, especially when it comes to lighting.
If you're wondering how to get started in concert photography, check out our tutorial on How to Be a Photographer at Concerts. This guide will give you an overview on everything you need to know to dive into the field.

If you enjoyed this guide and want to see more photography and photo editing tutorials, feel free to follow us on Facebook and Twitter. Let us see what amazing concert photography shots you take!
Using WordPress and want to get Envira Gallery free?
Envira Gallery helps photographers create beautiful photo and video galleries in just a few clicks so that they can showcase and sell their work.