Squarespace vs. WordPress for Photographers
by Gerald Jackson on Feb 24, 2021
You're getting ready to start a website for your photography blog. Maybe you just want to put up some images… But over time, you may want to turn your hobby into a business. That means having a professional-looking site, a portfolio, and potentially an eCommerce platform.
That's a lot to think about, which is why most professional photographers trust a website builder and hosting platform like Squarespace or WordPress. They are popular on the web, they have a ton of support, and they can work with more or less technical know-how. 
Depending on your needs, however, it's important to know which will work better for you. That's why we're covering the pros and cons of Squarespace vs WordPress for photographers to help you decide.
In this article, we'll discuss:
What WordPress and Squarespace are
How to develop criteria for picking either WordPress or Squarespace
The pros and cons of WordPress for photographers
The pros and cons of Squarespace for photographers
How to choose between WordPress and Squarespace
The difference between WordPress.org and WordPress.com
Features you should look into when developing a site
How to develop your SEO on a photography site-whether it's for WordPress or Squarespace
What are WordPress and Squarespace?
If you're here, you probably have a basic understanding of what WordPress and Squarespace are. But to make these platforms a bit more specific, here's how each works:
WordPress is a website building site that uses database and web technology to build dynamic, content-delivering sites with the ability to display blog posts and photos. The strength of WordPress is its flexibility. The core package is free to use, and almost every web hosting provider includes at least one option to install WordPress automatically.
Because WordPress is a standalone software package, you can also download it and install it on your local computer. With a little know-how, you can create a testing and staging area on your machine and upload changes to a site on the Internet.
Of course, if you aren't technically savvy, you can always set up a WordPress website on WordPress.com. This might end up costing more money, but you get all the technical details handled without having to work with a hosting company. You do lose some flexibility, however, if you don't buy higher-priced subscription tiers.
Squarespace is a website builder and hosting company that provides an intuitive page building utility anchored on custom themes. Unlike WordPress, Squarespace has a little less flexibility and you can only use the Squarespace website builder if you host on Squarespace.com.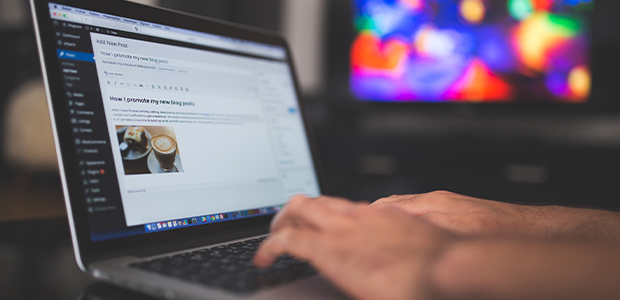 However, Squarespace is also built for ease of use and flexibility, and many of its custom themes are focused on eCommerce, portfolios, and multimedia experiences.
Criteria for Picking a Site for Photography
You might think that picking a website builder for a photography blog or portfolio should just depend on which displays images better, right?
Well, that's part of it, but there's more to consider. With image rendering and presentation being standardized across browsers, and with different tools like CDNs making serving images that much easier, the platform you're using isn't as critical as it may have been in the past.
There are quite a few other considerations that can make a website building platform good for photographers, however. Many of these criteria don't directly apply to your photography, but instead focus on things like readability, search engine exposure, and ease of use.
Here are some criteria to consider when deciding what site tools to use for your photography portfolio:
Ease of Use
Perhaps the most important aspect of any blogging platform is how easy it is to use. The truth is that most photographers don't want to spend time learning a complex piece of software. They probably want to know all the technical aspects of that software even less.
A good platform will give these users the power they need to build the site that they want without knowing all the bells and whistles.
At the same time, some professionals may want those bells and whistles to build more complex or expansive sites. In that case, a good platform could provide a simple foundation and allow more exploration of features once the user is comfortable.
Themes and Design
A good platform will have plenty of options for themes and theme customization. These themes shouldn't rely on extensive user knowledge to function properly, especially when it comes to customization.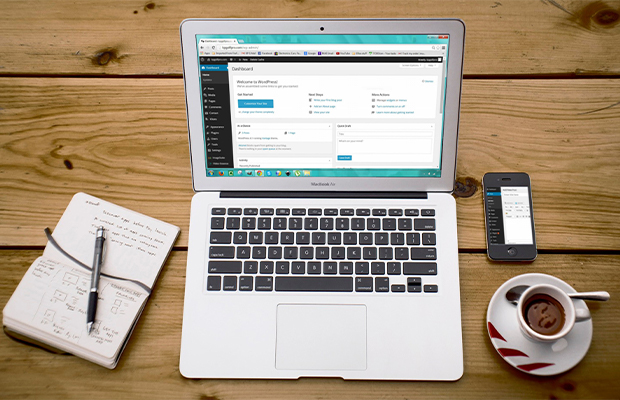 An additional perk would be if that platform has substantial free themes in place to help website builders who don't want to drop extra cash. A robust theme development community can support top-notch free and paid themes.
SEO Support
SEO is critical for any site that wants to attract traffic, but it's also complex and covers both content, media, and code. Good platforms will give users the tools they need to build SEO best practices into their site from the ground up. That includes things like optimizing page load times, content creation, and code minimization.
Hosting Support
Some website hosting companies will support various software platforms, and some platforms are only available as a website hosting company. Sometimes this makes it easier for a user to set a site up, and sometimes it can provide more flexibility.
Most criteria for a website will fall under one or more of these categories. Keep reading to learn how photographers can choose between Squarespace and WordPress.
Pros and Cons of Squarespace for Photographers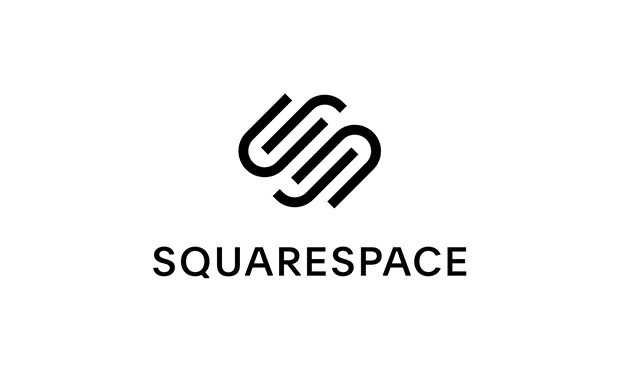 Squarespace has several significant checks in the "pro" column when it comes to building a photography site:
Pros of Squarespace for Photographers
Easy to Use
By far the most relevant aspect of the Squarespace website builder for photographers is how easy it is to use. The drag-and-drop interface makes customizing pages incredibly easy, and you can embed different images features like Lightbox pop-outs and carousel galleries. Most importantly, you will never have to learn anything resembling computer code.
While the website builder gives you ways to embed short blocks of custom HTML and CSS, you'll never have to roll your sleeves up to look at any code to fix a problem.
Design Geared toward Creatives
The Squarespace design motto is 100% "designer friendly", and that shows in all the themes. Squarespace sites are meant to showcase multimedia like images and videos, and between the themes and the website builder you can get a site for your photography up in minutes.
Hands Off Security & Tech
Because Squarespace requires you to host your site on their servers to use the website builder, they take care of the security and updates. There are no requirements form users to maintain updates or to update individual parts of their sites (themes possibly excluded).
Customer Service
There is no WordPress customer support team outside of the developers who program it. That's because different folks are installing WordPress on different kinds of servers with different configurations. That, and the fact that they can't keep track of every plugin and theme available, means that getting troubleshooting support for WordPress can be hit-or-miss.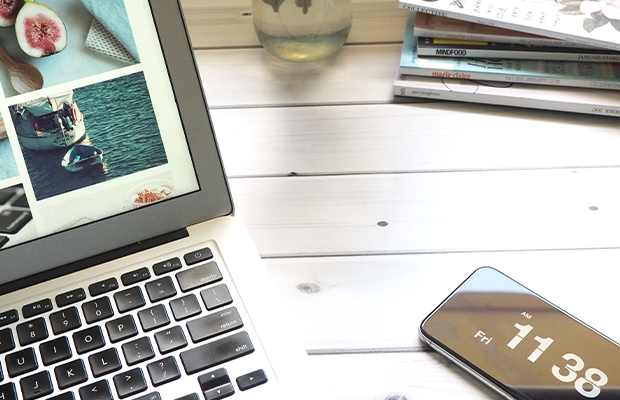 Since Squarespace is a single platform controlled by a single company, they have an in-house team that knows that platform and can work with you and your problems. If you aren't necessarily technically inclined this can be a huge plus.
Extensive eCommerce Support
Squarespace was built to support online shops and storefronts. Because of that, if you wanted to sell your photos online or share galleries to advertise services, you can do that easily with a Squarespace page (you'll have to sign up for a more advanced subscription for eCommerce functions, however).
Cons of Squarespace for Photographers
There are also obviously a few cons as well:
Lack of Flexibility
Squarespace is like a tight set of templates. There are great templates to build a site out of, but what you see is typically what you get with them. The themes are all pretty straightforward and customization options are limited.
This same lack of flexibility applies to the website builder. There are great page layouts and layout options, but once you get into adjusting elements and images, you'll notice how limited the editing is.
Lack of Options
Squarespace isn't as popular or established as WordPress, and in part that comes from the fact that WordPress is an open-source project worked on by tens of thousands of developers. While that may make you a bit surprised, it accounts for the sheer number of tools available for the platform.
Squarespace, on the other hand, has a relatively small set of themes and plugins compared to WordPress. This means less extensibility and less flexibility overall.
No Free Rides
Squarespace is a subscription service. While it includes a 14-day free trial, you'll eventually need to sign up for a month-to-month or yearly contract.
Squarespace pricing depends on if you pay monthly or for a 12-month package:
Personal subscription: $16/month or $144/year
Business subscription: $26/month or $216/year
Commerce (Basic) subscription: $30/month or $312/year
Commerce (Advanced) subscription: $46/month or $480/year
*Prices do not include fees, taxes, or other incidentals.
Note that you'll save significant money if you put up a 12-month payment versus using a monthly plan.
Not Built for Blogging
Squarespace was built predominantly for easy-to-build websites. Those sites can include a blog, and the Squarespace editor does include a blogging component that you can use.
However, WordPress was built specifically for blogging and therefore has a lot of power and flexibility.
Pros and Cons of WordPress for Photographers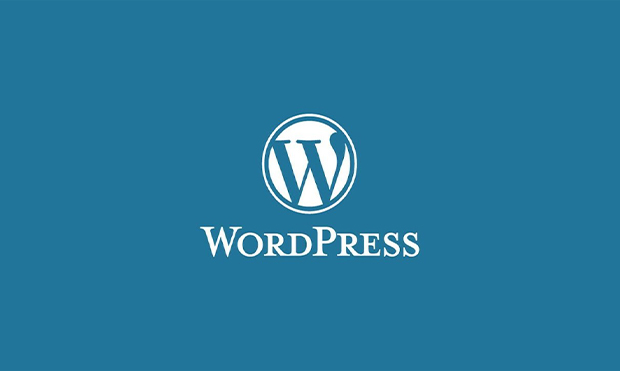 WordPress didn't become one of the most dominant CMS and blogging platforms on the 'net for nothing. That goes double for users who want to use it for a photography website.
Pros of WordPress for Photographers
Here are some of the pros that WordPress provides to photographers:
Complete Control & Customization
WordPress is open source and available for download. This means that anyone and everyone can see the code, modify it, and extend it. That might seem like a small detail for everyday users without much coding experience. But it has two major impacts on how they use the platform.
First, it means that thousands of developers from around the world are constantly and consistently developing new tools for the platform, many of which can help photographers build attractive sites.
The second is that, if a photographer with a technical background wants some rare or unique functionality, they can dig into the code and make it happen. That's a huge bonus for the WordPress community, and one of the main reasons that it enjoys such popularity.
Thousands of Plugins
Plugins extend the functioning of WordPress by adding… anything. From image galleries to eCommerce to new pages and page sections, a plugin can change how WordPress shows up for readers. Developers have created a ton of plugins for WordPress that do just that.
So, if you are a photographer who wants specific functions you can typically find a plugin that helps.
Thousands of Themes for Photographers
While you may know it as a blog platform, WordPress isn't just for bloggers. Due to its extensible nature and the ease of creating themes, there are literally thousands of WordPress themes available for free. That's not including the thousands of paid premium photography themes as well.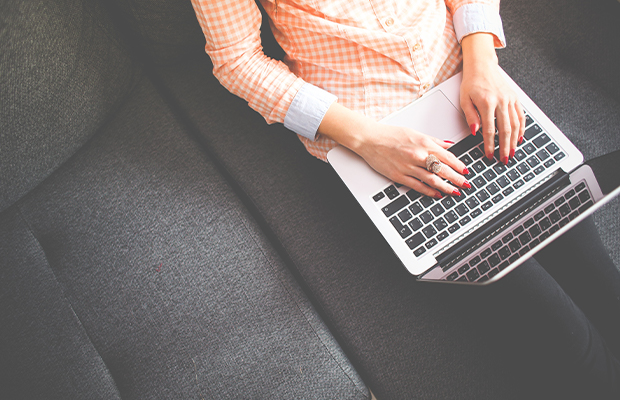 Why is this a pro for photographers? Because there are themes that are custom-built for photographers to help them build portfolio or eCommerce sites fast. These themes can help you easily highlight your photography work without having to know all the bells and whistles involved with WordPress development.
For more on WordPress themes, see our list of WordPress theme for photographers.
Ownership of Your Site
If you install WordPress on an internet service provider, you own the site, including the materials and the platform, outright. You can download your entire site and publish it elsewhere if you wanted.
Outside of any agreements you might have with third-party theme or plugin developers, you retain total rights to your content. Other platforms may not give you that option, like self-hosted WordPress, and they make it difficult, if not impossible, to migrate your site from one location to the next.
Plenty of eCommerce Functionality
Whether it's through plugins, themes, or third-party integrations, you can easily put eCommerce functionality into your WordPress site. This is made easier by the fact that, since WordPress is one of the most used platforms on the web, most eCommerce providers will support WordPress.
Cons of WordPress for Photographers
There are also some negatives as well:
Complicated to Use
Even with a streamlined interface, WordPress is significantly harder to use than other website builders. The core WordPress package isn't difficult to get up and running (and get you posting), but once you start branching out into more advanced features the complexity will jump dramatically.
WordPress.org Requires Upkeep
When you host a WordPress site on your ISP, you are typically responsible for upkeep. That means maintaining updates for the site as well as updates for themes and plugins. And, if you upload unverified plugins, you could be opening your site to security threats.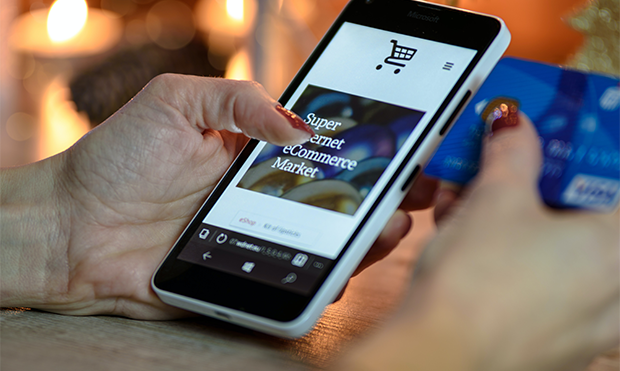 No dedicated customer service. You'll have access to forums and such with thousands of users, but there is no central WordPress support. Your ISP might include dedicated WP support for their platform, but there is no guarantee.
How Photographers Can Choose Between Squarespace and WordPress
Choosing a platform for your photography site will break down based on your needs.
Choosing WordPress
WordPress is going to fit photographers that want the following things in their sight:
Control
If you want complete control over your website, including how it's backed up and how you can extend it, then WordPress is what you want.
Features
WordPress has the features, and if it doesn't, then you can probably find a plugin for it or hire a developer to make it happen.
Knowledge
There are a ton of WordPress site developers, designers, and creators out there. More likely than not, if you have a question someone has the answer. Likewise, if you are a self-starter or motivated to find answers on your own then WordPress can be very rewarding.
Themes
If you want a WordPress site to look or feel a certain way for your audience, then there is most likely a theme to make it happen. Likewise, with a little work, you could find a theme designer or, if you are technically minded, design a theme yourself.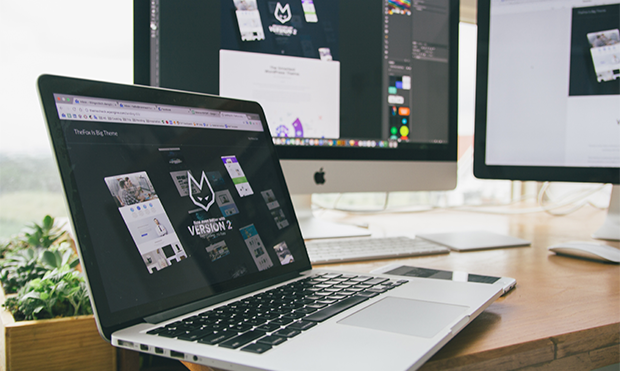 Blogging
If writing content is going to be a significant part of your site and strategy, then you'll want a platform that can support it. WordPress was originally built to be such a platform, so if you want to blog a lot then picking WordPress is a no-brainer.
SEO Options
WordPress makes it easy to include SEO information for posts, pages, and royalty-free images. This can be a huge boost up for photographers that want to make sure their page shows up at the top of Google results.
eCommerce
WordPress has plenty of options for integrating eCommerce into your site. It might take a little work, depending on your platform, but it can be done.
WordPress, being a flexible platform, also comes with several great features:
Thousands of Plugins
Runs on Most Any Hosting Provider
Thousands of Themes
Easy Multi-Author Configurations
Note that many of WordPress's features aren't in the core package, but require a plugin or theme installation. WordPress provides built-in plugin and theme installers in the core package, however, so you don't have to work with code or the file structure to make it work.
Simply navigate through the listed plugins or themes in your WordPress dashboard and press the install button to get it up and running.
Also note that if you choose a WordPress site, you can also go with WordPress.com which relieves some of the upkeep and maintenance requirements.
What Are the WordPress Subscription Tiers?
Here are the tiers for free and paid WordPress.com accounts:
Free: $0/month
Personal: $4/month
Premium: $8/month
Business: $25/month
eCommerce: $45/month
Any user who wants a free, limited WordPress site can sign up for the Free WordPress.com tier. With this, you can access free themes and simple WordPress functions… plenty to start a blog or simple website.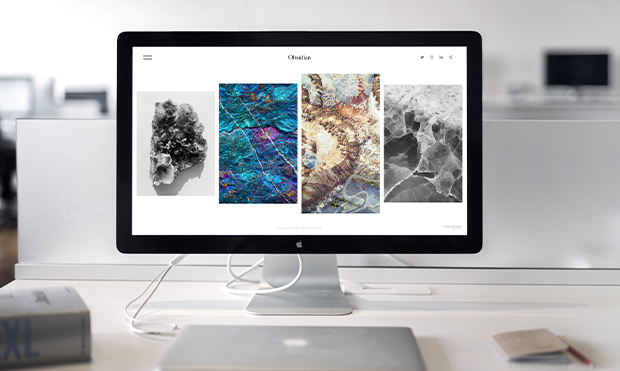 If you want something more substantial for your photography without breaking the bank, you can sign up for the Personal account. This tier gives you a custom domain, additional themes, and live chat support from the WordPress.com staff.
With the Free and Personal accounts, however, you can't do much customization to your site. With the Premium tier, you can get everything you get with the Personal subscription plus advanced design tools, CSS customization, and Google Analytics support.
At some point, however, you may decide to turn your site into a business portfolio where you sell services or images. In this case, you can opt for the Business tier that includes everything with Free, Personal, and Premium PLUS up to 200 GB of storage, custom themes, and custom plugin installation.
Finally, if you are ready to run a full-fledged internet business you can go with the eCommerce tier which includes everything with business plus the ability to run an online store.
Choosing Squarespace
While not the "opposite" of WordPress, many users who want a different experience from WordPress will find it with Squarespace:
Ease of Use
Squarespace makes building and maintaining sites easy. While this may limit the full-featured options you would find in WordPress, not everyone needs it. If you just want something up fast, then Squarespace is a good option.
Attractiveness
The themes available for WordPress can run the gamut from beautiful to broken. Squarespace has done a good job of curating a series of slick, modern, and interactive themes for user websites. While there aren't as many available as there is for WordPress, they are of the highest quality.
eCommerce
Squarespace is also built to support online businesses with extensive eCommerce features like payment acceptance and an online storefront. This requires a paid subscription upgrade, however.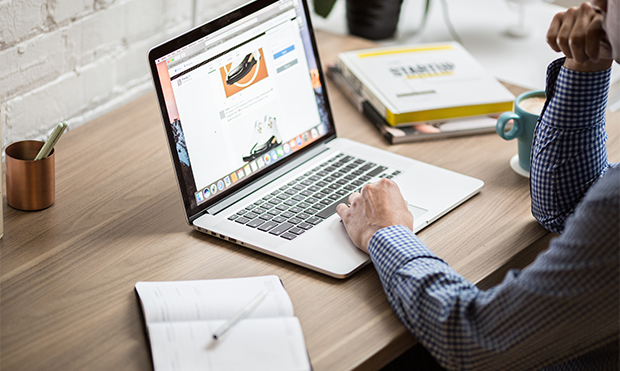 Reliable Speed & SEO Support
Squarespace bolsters load speeds for your pages. While you can't get in and tweak code or layouts like you could with WordPress, Squarespace does a good job keeping their pages loading fast.
Customer Support
Squarespace is a platform dedicated to users and provides a knowledgeable staff of representatives to help you with any of your questions.
Squarespace comes with several great options as well. These options are included with paid Squarespace subscriptions:
Free Google Fonts
Content Delivery Network
POS Tools
Blogging
Analytics (Google Integration)
Email and Marketing Campaign tools
Note that the availability of these tools will depend on what tier you sign up for. Also note that many of these features do not require additional plugins, as Squarespace will add new features to their dashboard as they are released.
What are the Squarespace Subscription Tiers?
We quickly listed the price points above, but let's dig into the services you can get with Squarespace depending on the tier you sign up for. Note that all users get a 2-week free trial before they need to subscribe.
Also note that the monthly/annual price for each plan includes a custom domain, hosted by Squarespace.
Personal. The personal plan is perfect for sites that don't want to sell anything or run extensive metrics for marketing. The personal tier includes

SSL Security
Unlimited storage and bandwidth
Free templates
Basic metrics
Built-in SEO features

Business. The Business tier is meant for those who are ready to turn their site into business with online shopping and advanced features. Get everything included in the Personal tier PLUS:

Professional email from Google
Customize JavaScript and CSS
$100 Google AdWords credits
Advanced analytics
Fully integrated eCommerce features
Accept payments and donations

Commerce (Basic). When you are ready to take your online shop to the next level, the Basic Commerce tier gives you additional business features. Get everything that comes with the Business tier PLUS:

Specialized eCommerce analytics
Merchandising tools
POS features
Allow customers to make their own accounts.

Commerce (Advanced). When you are ready to maximize the revenue-generating value of your site, Squarespace offers the Advanced Commerce plan. Use all the enterprise tools that come with the basic package and include:

Commerce APIs
Advanced inventory, shipping, and discounts
Subscription-based commerce and selling
Push products on Instagram
Features aren't limited to what is listed here, so make sure to check the complete tier feature list on Squarespace's site. 
What's the Difference Between WordPress.com and WordPress.org?
We've also mentioned WordPress hosting in this article. As of 2020, there are two primary ways to get WordPress:
WordPress.org refers to the free, open-source WordPress application.
WordPress.com refers to the free WordPress hosting provided by Automattic, a WordPress-centric company responsible for products like WordPress.com, Jetpack, and WooCommerce.
The primary difference between the two is based on how they are used:
WordPress.org is just a software package that can run on a server. What this means is that you'll need a hosting provider that can run the software or a personal server (or local computer) to do so.

Most of the top hosting providers like Bluehost or SiteGround will provide automated WordPress installation and management. You can, however, download the package yourself from WordPress.org and install it on any server, including your computer.

WordPress.com is a site that allows you to sign up for free WordPress hosting. It limits what you can do with the platform but allows you to build and connect with others in a community, almost like a social network.
The difference is in cost and control. WordPress.org is free to download, use, and augment. You can also develop additional content like themes and plugins for WordPress.org and test them on a local server or computer.
WordPress.com, however, blends some of the perks of hosting sites like Squarespace by giving you a stable platform with plenty of support and built-in themes. WordPress.com also gives you a selection of tiers (monthly or annual subscriptions) that you can sign up for to get custom domains, plugin support, and so on.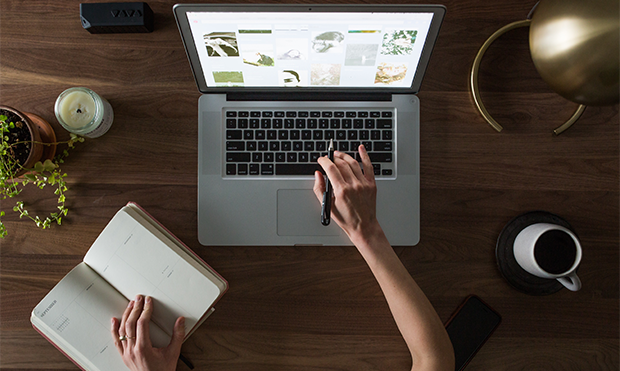 The truth is that if you are going to develop a serious photography site and you want to go with WordPress, then you most likely want to sign up with a hosting provider that lets you use WordPress.org. If you just want to set something up for a small monthly fee and don't need that much control, then WordPress.com works fine.
If you want to migrate from one to the other, it is very simple to do so.
SEO for Photographers
I've talked a bit about SEO throughout this article. The truth is that no matter how you want to use your WordPress site (for freelancing, eCommerce, or a portfolio) you'll want people to see your work.
You can rely on word of mouth and sharing links. If you are developing a business, however, you want to get your name out in other ways. One of these ways is Search Engine Optimization, or SEO.
In short, SEO is a collection of techniques that people use to make their high-ranking sites more attractive to search engines (primarily Google). You can accomplish this by signaling to the search engine that your site is useful, informative, and legitimate — but how do you do that?
There are a few common tactics:
Gear your site towards topic keywords. If you specialize in nature photography in Springfield, MA, then you'd want to write content that tells people that you do that. Google can check the content of your site for those kinds of keywords and serve your site when people search for something like "nature photography near me" or "nature photography springfield ma".

Make sure that your site is well organized. This means having key terms and phrases in titles and section headers so that Google sees your site as well organized for readers.

Having multimedia throughout the site. This should be a no-brainer for photographers, but search engines like pages with content and images or embedded video. But make sure that you provide proper metadata to show what it is and make your site more accessible.
There are some more complex SEO tricks to put into practice, but in general, your efforts should focus on these three. Make sure that you do the following:
Minimize your site size. You're going to be serving a lot of images to your users, there's really no way around it. Unfortunately, having a huge website can slow downloading times, which means lower SEO rank and more chances for your audience to bounce off your slow-loading site.

There are several tools to optimize images. Squarespace doesn't have any built-in, but WordPress will give you several options and plugins to shrink image files.

Use a Content Delivery Network. Physical location can have a small, but noticeable, impact on your SEO. If you are serving a ton of images, using a CDN can help minimize loading times and lessen the impact on your site. CDNs are offered outside of any platform, but WordPress includes plugins that let you embed CDN loading right into your site.

Write rich content. Make sure that you constantly update your site with new articles or content that addresses common questions for your users. Position yourself as an expert in your field and draw traffic to your site.
With all these tips and tricks in mind, it's important to understand how both platforms can help you develop SEO juice for your site.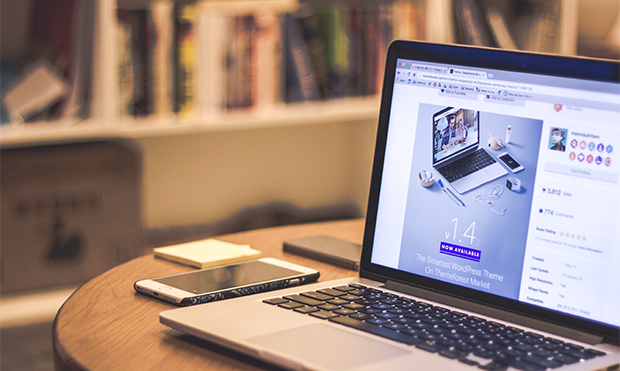 Squarespace isn't known for its support of SEO tools and features. However, a lot of good SEO best practices are completely within your control. On-page SEO is optimizing your content the way that you want, and you have a lot of impact on that. Using proper keywords, optimizing images, and so on all fall within on-page SEO.
If you want to take your site to the next level, you can also develop off-page SEO. This involves boosting your site's visibility through social media shares and backlinking. This method is a little less in your control, but with a little outreach and networking you can build a great off-page presence to boost your site.
The internal workings of your site are a part of the SEO conversation as well, and this is where the two platforms differentiate. Sites that load slowly due to bad code or bloated media will usually rank lower in search engines. More importantly, slow-loading sites will usually encourage visitors to bounce out more readily before reading or viewing.
WordPress is well-known for its SEO support. Even with the free WordPress package, you can install plugins that help minimize and streamline code.
Likewise, WordPress plugins for things like CDNs, image minimization, and site optimization are readily available, with many of them being free or inexpensive.
Squarespace also has some options for SEO, but they aren't typically as robust as WordPress. However, there are still some options within the Squarespace plugin environment to help with things like optimization.
The great thing about both Squarespace and a WordPress site is that they handle some of the more complex SEO tricks in the background. However, WordPress has many more plugins and features to help you tweak your SEO while Squarespace has quite a few less.
Features You Should Look for When Building a Photography Site
No matter what provider or website builder you use, there are a few basic features that your site should have to get your images out to your audience in an attractive and effective way:
Getting a custom domain. Any hosting provider will require you to get a custom domain, but sites like WordPress.com will let you run on a WordPress.com subdomain.

These kinds of domains signal that you aren't a serious business or photographer. No matter which platform you choose, however, you will have the option to purchase a domain.

Putting in a simple theme that foregrounds imagery. Some websites lean on heavy text, and some lean on images. Your photography site will do the latter, which means that you want access to themes that do that.

Portfolio page designers. You definitely want to have a portfolio page with some of your best work. You may even want multiple portfolios based on the types of work you do. In either case, you want to build a portfolio.

Squarespace lets you do this easily, and a WordPress site gives you several options for portfolio pages… some come right out of the box, and some more advanced options (like Envira Gallery) come with free or paid plugins and themes.

Blog functionality. Even with a portfolio and other features, you'll want to publish content for your audience and SEO attention. WordPress was built from the ground up to be a blog, but Squarespace can handle blogging as well.

An online storefront. If you are looking to sell services or prints, then you'll need a way to take customer orders easily.
Conclusion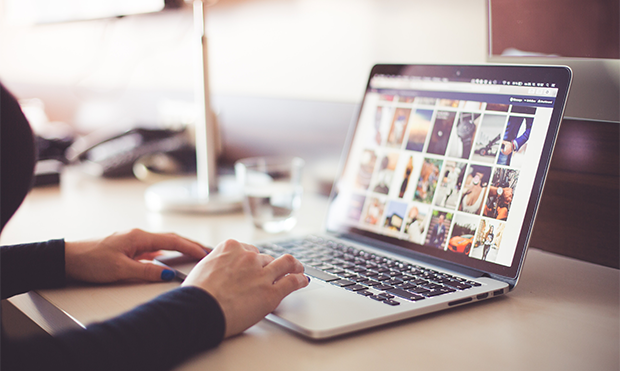 Squarespace and WordPress are two of the heavy hitters in terms of site development and platforms for freelancers and small businesses. When it comes to photography, however, professionals need to make sure that they can get all the support they need to build a beautiful site.
Fortunately, both of these providers can give you exactly what you need. But before you even consider one or the other, you'll need to flesh out how you're going to use your site:
Will you sell images or services on it?
Will you be serving high-resolution images?
How much technical knowledge do you have, and how much do you want to learn?
What is your budget?
How much do you know about SEO, and how are you going to use your content to drive traffic to your pages?
Your site is your face on the Internet, and potentially your storefront if you are creating an online business. With that in mind, we believe that WordPress offers the best total package in terms of flexibility, custom development, and SEO control. However, many photographers and online entrepreneurs use Squarespace as well.
At the end of the day, it just depends on what you want to accomplish.
If you enjoyed this article, follow us on Facebook and Twitter for more WordPress guides, photography tips and photo editing tutorials. Don't forget to sign up for our email list so you stay up-to-date on the latest Envira Gallery blogs.
Using WordPress and want to get Envira Gallery free?
Envira Gallery helps photographers create beautiful photo and video galleries in just a few clicks so that they can showcase and sell their work.