What Should a Wedding Photographer Wear?
by Waseem Abbas on Apr 22, 2019
Looking for wedding photographer outfit ideas? As a photographer, you are not bound to any particular attire, but you should dress like a professional. In this guide, we will share what should a wedding photographer wear.
The wedding photographer's dress code can be formal or casual, depending on the wedding. However, you should always dress practically and like a professional.
We'll share some wedding photographer outfit ideas for male and female photographers in just a minute, but first let's briefly discuss some wedding photographer dress etiquette…
How to Dress Like a Professional Photographer
Dressing like a professional photographer is important for two big reasons.
First of all, when you dress like a professional you feel like a professional and that confidence will help to put your clients at ease throughout their photoshoot, which will lead to a better shoot.
Secondly, this (hopefully) isn't the last wedding that you are shooting. There are lots of other people looking for a wedding photographer, and you will be judged by your attire. If you are dressed like a professional, people will reach out to you with positive queries.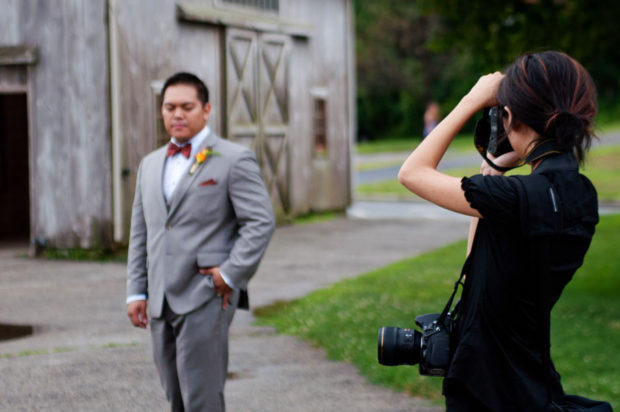 Here are some best practices that you should be aware of when choosing what to wear to a wedding photoshoot.
1. Don't Dress Like a Guest
Dressing as the photographer is completely different from dressing as a guest. Don't adorn yourself with finery or anything that attracts attention. Instead, you should dress to blend in with the background.
Plain, dark clothing is usually a good choice. Avoid "loud" colors and prints.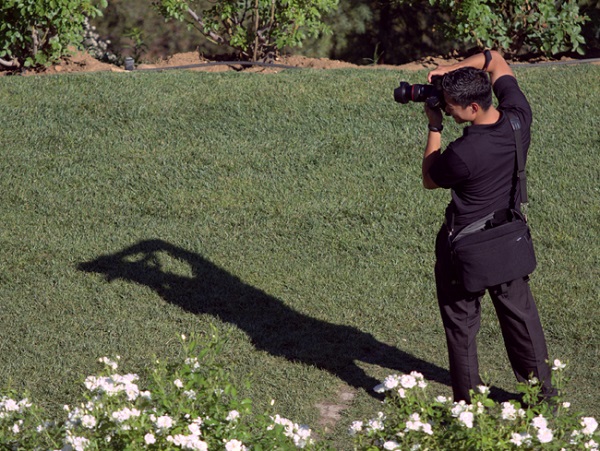 2. Wear Comfortable Shoes
Wear shoes that you can easily move around in. You never know what you'll need to do to get the shot… you might have to step in a puddle, or climb on a ledge.
Closed-toe flats and sneakers are good choices. Avoid heels and sandals (unless you are shooting a casual beach wedding).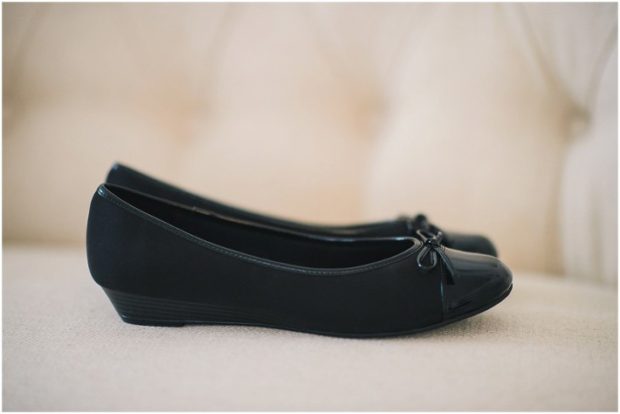 3. Look Sharp
Simple, tailored clothing is a great choice because it gives off a sharp, professional vibe.
Avoid denim, shorts, or anything too casual. But don't get too dressed up either: remember, your clothing needs to be practical so that you can easily move around. While a tuxedo may look nice, it can become restricting over the period of the event.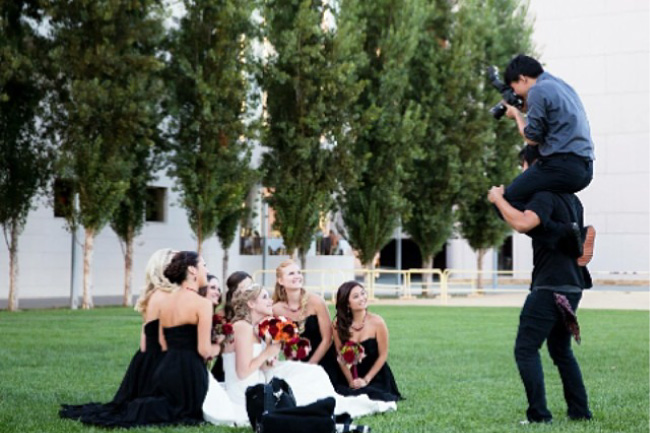 4. Be Modest
This is not the place for low-cut tops, extremely form-fitting clothing, or short skirts. Again, you don't want to attract attention to yourself, and you need to be able to move around freely.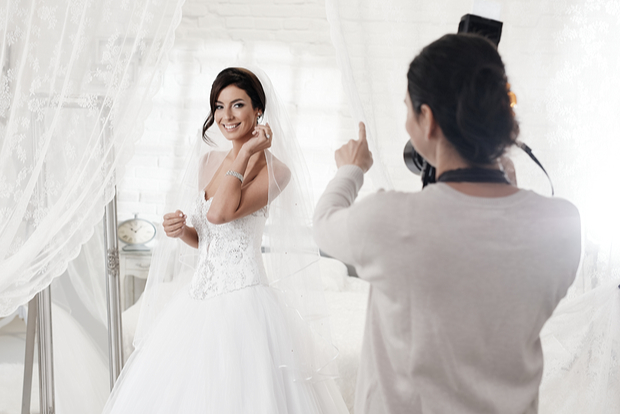 5. Consult the Bride & Groom
When in doubt you can always ask your client what the dress code is for their wedding.
Ask them is it formal, semi formal or casual? What do those terms mean to your client? Are there any colors to avoid? (For example, white symbolizes death in some cultures)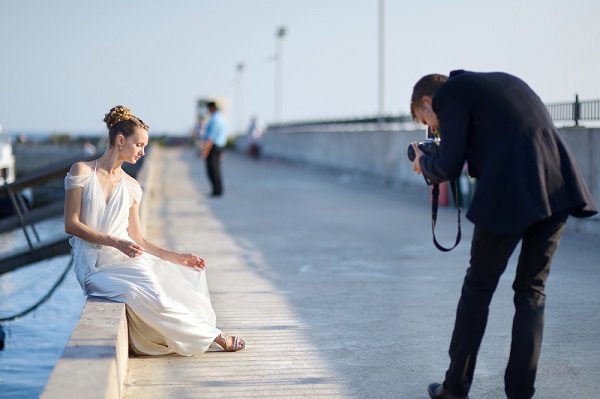 OK, now that you know some basic wedding photographer dress etiquette, let's look at a few outfit ideas for male and female photographers…
Wedding Photographer Attire: Male
For men, we recommend a formal shirt with comfortable slacks so that you are able to sit on the floor and move all around with your photography gear.
For formal weddings, you should wear dress pants, a button-up shirt, a jacket, and possibly a tie. Never wear shorts, t-shirts or baggy clothing when shooting a wedding. Making sure your clothes are well fitting will help you to look like a professional. As mentioned earlier, darker colors are preferable.
Here are a few male wedding photographer outfit ideas…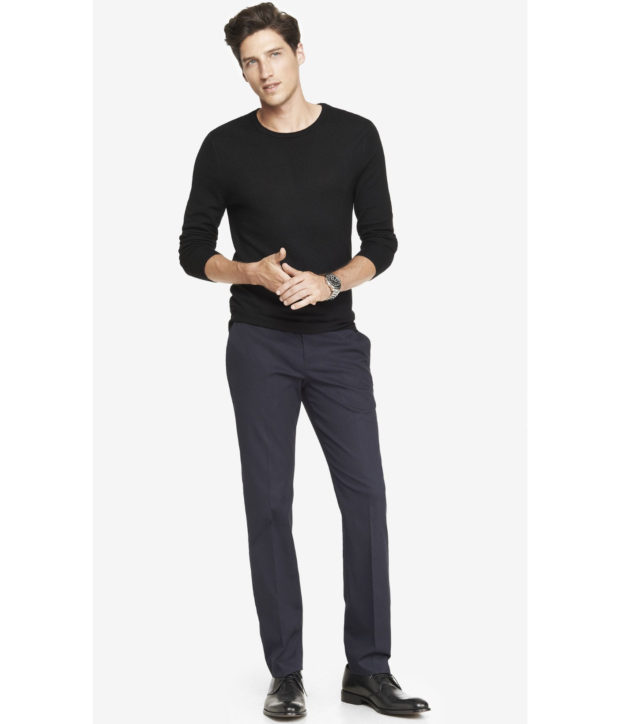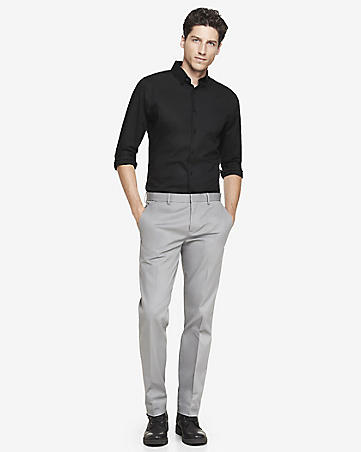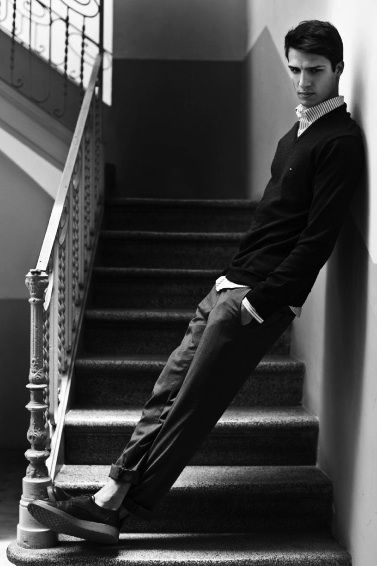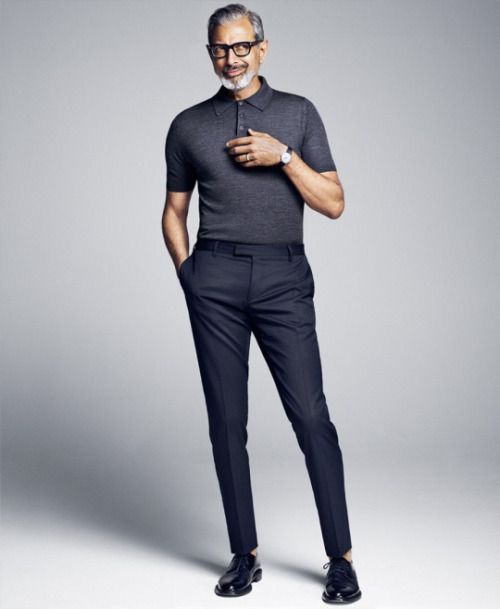 Wedding Photographer Attire: Female
As a female, you may want to get more creative with your clothing. It's OK to show your personal style, but don't forget that you'll need to be able to move freely throughout the shoot.
Similar to men's attire, dark colors are best to avoid standing out too much. Remember, you don't want to outshine the guests or take any of the focus away from the bride and groom. If you choose to wear a skirt, make sure it's long enough that you are free to shoot from any angle.
Here are a few female wedding photographer outfit ideas…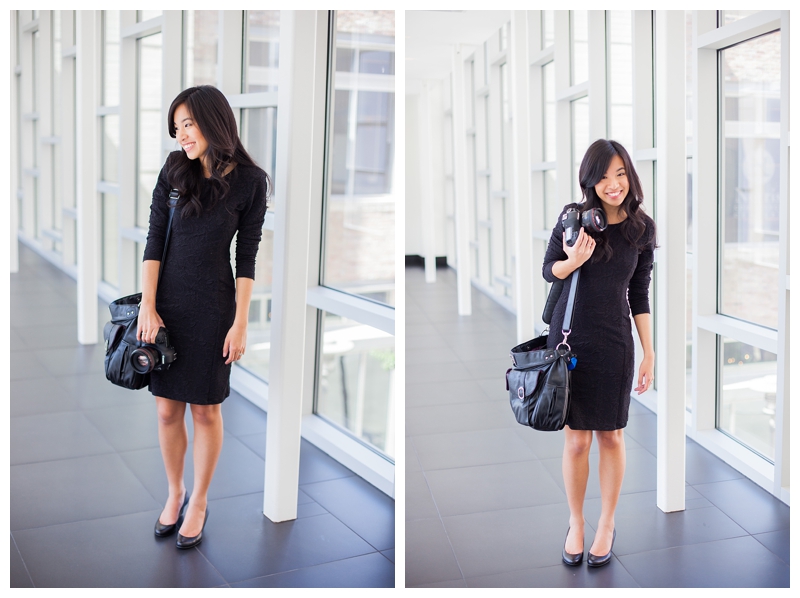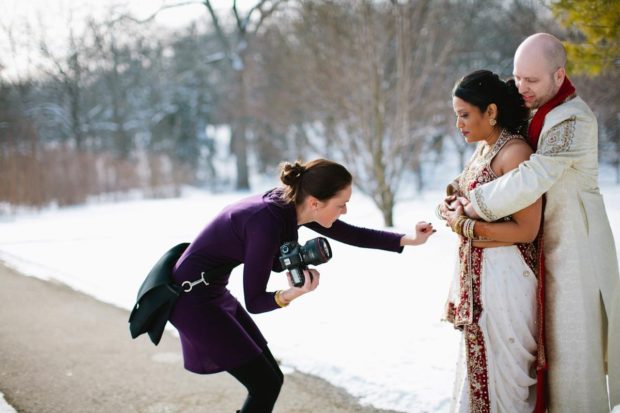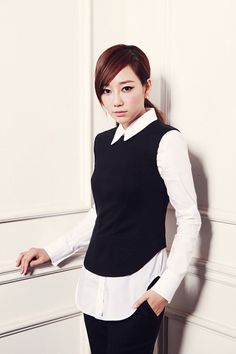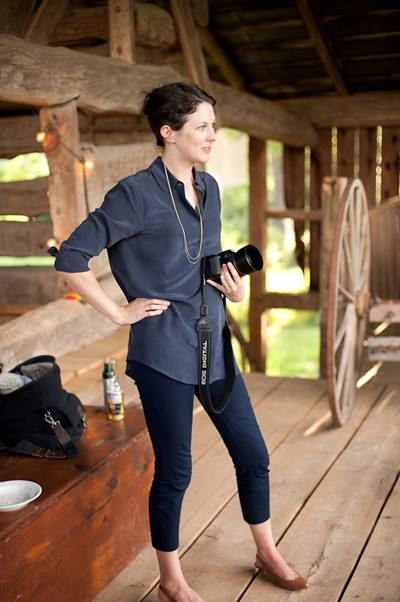 That's all. We hope this guide has helped you to learn what should a wedding photographer wear. You may also want to check out our guide on 6 essentials every wedding photographer needs in their camera bag.
If you like this guide, please join our newsletter to the right of this page for more photography tips and resources to your inbox. Or, come talk to us on Facebook and Twitter.
Using WordPress and want to get Envira Gallery free?
Envira Gallery helps photographers create beautiful photo and video galleries in just a few clicks so that they can showcase and sell their work.