What Are the Best Camera Settings for Wedding Photography?
by Alexandra Bateman on May 26, 2020
Do you ever wonder about what camera settings you should choose to photograph a wedding ceremony? As you know, every wedding venue is different, which means lighting, shadows and backgrounds be different for each wedding you photograph. That can make setting your camera's exposure, shutter speed and other settings a challenge. In this guide, we will share what are the best camera settings for wedding photography.
The first thing you need to decide is what camera you'll choose to work with. Our guide on which camera is best for wedding photography can help you there. Once you've chosen the best camera for your needs, learning how to adjust its settings for different environments is easier.
As a wedding photographer, you probably already know that your camera is merely a tool. It's your skills in working with your camera that create beautiful photos. That's why it's important to learn how to set, adjust and manipulate your camera settings when photographing weddings.
Without further ado, let's take a look at general camera settings for wedding photography!
Manual Settings
It's easy to shoot a wedding using your camera's Automatic Mode, but it won't get you the best image results. If you want to capture some truly amazing shots, then you'll need to photography using the Manual Mode. Professional photographers use Manual Mode to set each of the camera's settings independently.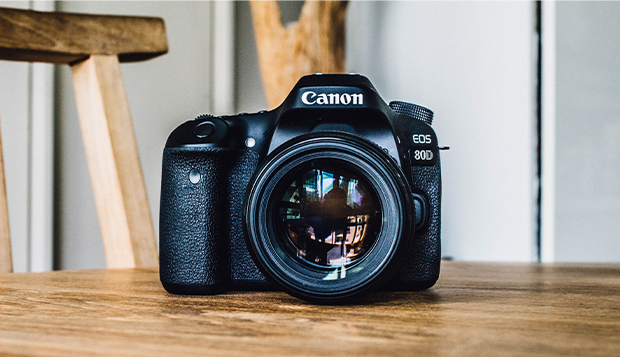 Your camera likely has several different Manual Mode options, including Shutter Priority mode and Aperture Priority mode. You'll also find a fully-manual mode.
Shutter Priority Mode
Shutter Priority mode, as its name suggests, prioritizes the shutter speed you set. That means your camera will automatically adjust the camera's aperture to accommodate the shutter speed you tell it to keep.
When shooting weddings, you want to consider the amount of movement in your scene when setting the camera's shutter speed.
For example, in staged portraits of the wedding party before the ceremony, you can set a low shutter speed. The people in the photo will be posed for the picture and not walking, dancing or otherwise moving about.
For staged photos, a long shutter speed of 1/60th of a second or slightly faster will work well. Just make sure not to select a slower shutter speed than 1/60th of a second, or your photos will show motion blur from your hands pressing the shutter button.
At the reception, on the other hand, you want to drastically increase your shutter speed. A fast shutter speed around 1/500th of a second will be fast enough. Such a high shutter speed ensures that you capture freeze frames of all the happy action. That includes dancing, laughing and other joyful moments.
Aperture Priority Mode
Aperture Priority Mode allows you to set a specific aperture for your photo. Your camera then selects a shutter speed for you to create a perfectly exposed image.
For wedding couples portrait photography, you'll need an aperture somewhere between f/1.4 and f/2.8. When you photograph the wedding venue and wide shots the guests, you can consider using a higher aperture value.
Keep in mind that Aperture Priority Mode is trickier to shoot in at weddings, because shutter speed is so important in capturing quick actions like dancing.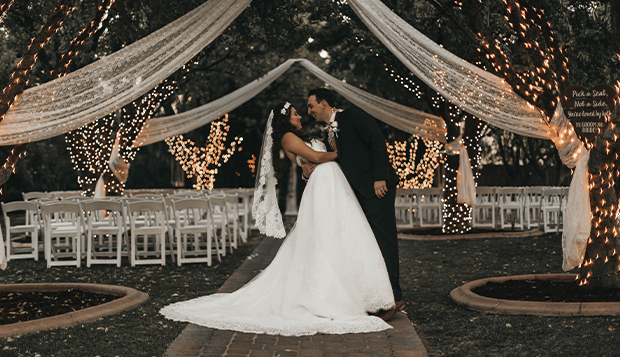 If the lighting is dim and you select a small aperture, your camera will compensate by decreasing the shutter speed. In decreasing the shutter speed, the shutter stays open longer so more light reaches the camera's sensor.
The unintended affect may be that your image shows motion blur and camera shake if you're shooting without a tripod.
Fully Manual Mode
Both Shutter Priority Mode and Aperture Priority Mode have their downfalls, which is why it's best to shoot your wedding photography on Manual Mode. Manual Mode allows you to set each camera value, which leaves nothing up to chance.
To shoot in Manual Mode, you have to understand the relationships between your camera's settings. It also demands a level of comfort with your camera and your other wedding photography equipment.
If you're confused about how shutter speed, aperture and ISO are related, or about how to adjust each setting on your camera, you should spend time learning these basics before shooting your first wedding on Manual Mode. Take time to practice, and your first Manual Mode wedding photo shoot will go smoothly.
Depth of Field
Your camera's aperture affects more than the exposure of your final image. It also determines your depth of field.
Depth of field refers to the distance between the nearest and farthest objects in your photo that the camera is able to capture in crisp focus.
For example, the photo below shows a shallow depth of field. That's because only the closest objects — the dancing couple — are in focus. Everything else in the background is blurry.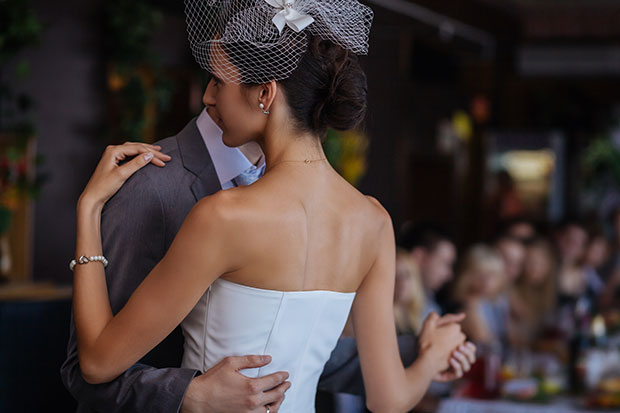 Especially in weddings, you can use depth of field to create photos that showcase the wedding couple on their special day. A wedding photographer will often include shots like the one above in a catalogue for the clients' wedding album.
Achieving a shallow depth of field can be tricky, but we can help you learn the technique by adjusting basic camera settings.
Use of the Flash
Every camera has a basic flash built into its body that you can use to brighten up your wedding photos. Like many aspects of photography though, utilizing your camera's flash isn't always as easy as it seems. It's necessary to learn how to use flash properly in order to take great wedding photos.
We also recommend that you read this guide on how to light wedding photography without a flash.
Before and during a shoot, you should always be thinking about your photography lighting. How can you maximize it for the space and setting? Sometimes flash isn't the right choice, but there are other options.
For outdoor shots, it's better to use natural light than artificial light like flood lights and flashes. However, camera flash works great in conjunction with venue lighting to produce stellar indoor wedding photography.
Your Right Lens Choice
Believe it or not, choosing the right camera lens is just as important as choosing the right camera settings. Lenses work with your camera to capture your ideal image, so spend some time choosing the right lens partner.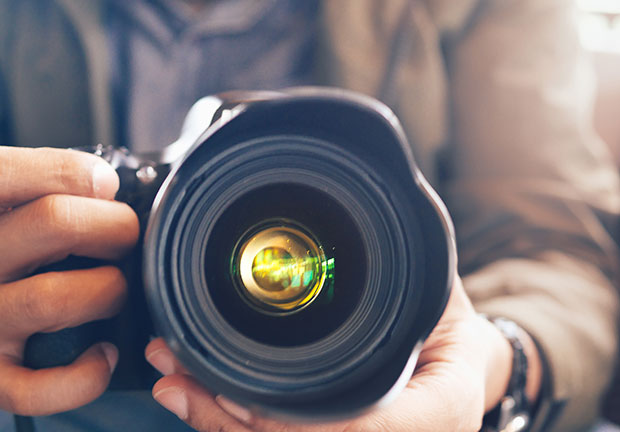 We've already written a complete guide to the best lens for wedding photography. Take a look at this article for tips on choosing the right lens, including zoom lenses. If you intend to shoot indoor weddings, then this list of indoor wedding lenses is worth a read.
We recommend reading how to shoot a wedding with only one lens if you're a beginner with a tight budget.
We hope this guide has helped you learn the best camera settings for wedding photography. For more tips on framing your wedding photos, read our guide on how the rule of thirds works in photography.
Do you have a photography website? You should check this easy guide to speed up your site's performance. Rank your website in search engines with this complete SEO guide.
If you like this guide, then follow us on Facebook and Twitter for more free wedding photography tips and resources.
Using WordPress and want to get Envira Gallery free?
Envira Gallery helps photographers create beautiful photo and video galleries in just a few clicks so that they can showcase and sell their work.