11 Things Every Wedding Photographer Should Know
by Waseem Abbas on Feb 16, 2017
Do you want to become a successful professional wedding photographer? Having the best photography gear is only the first step. There's a lot you need to know in order to capture wedding photos like a professional. In this guide, we'll share 11 things every wedding photographer should know before going to shoot a wedding ceremony.
1. Always Have a Backup
You should carry a backup camera, lenses, memory cards, flash, and any other necessary gadget. If you can't spend on getting a backup of everything, you could consider renting equipment until you can.
Another option to raise funds is to rent out your own photography gear. This will also connect you with other wedding photographers in town, and you may get more work on combined projects.
2. Mind the Dress Code
All too often, wedding photographers don't consider dress code as important as it should be. Wearing casual clothes will give a bad impression to your clients.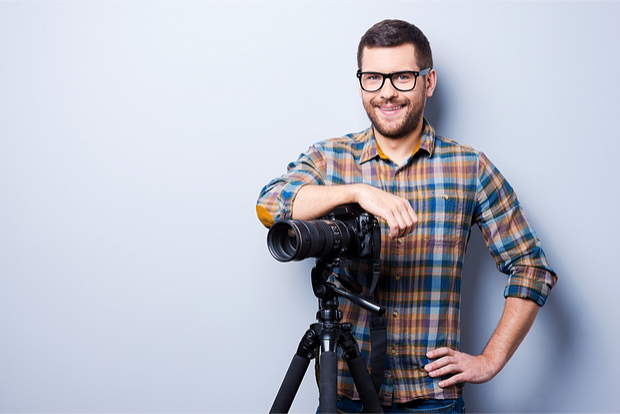 You can check out this guide on what a wedding photographer should wear for tips and ideas.
3. Know the Names
As the photographer of a very important day in your clients' lives, you should make an effort to memorize their names. If you forget their names, it makes you look unprofessional and disorganized.
Learning the names of important guests and wedding party members such as siblings, parents and close family will also make a great impression on your clients.
4. Avoid Religious Talk
Your beliefs may differ with your client. Focus on your work and act like a professional. If you don't like any of the practices or traditions of the wedding ceremony, then simply avoid commenting on it and do your job.
You should respect the beliefs and practices of the couple. It's a good idea to discuss and understand any do's or don'ts with the coordinator before the marriage, so you don't accidentally disrespect or disrupt the ceremony.
5. Shoot with an Assistant
Reaching out to other wedding photographers in your town is a great way to network professionally. You can ask for the favor of becoming your second photographer, and then act as the second photographer in their events in return.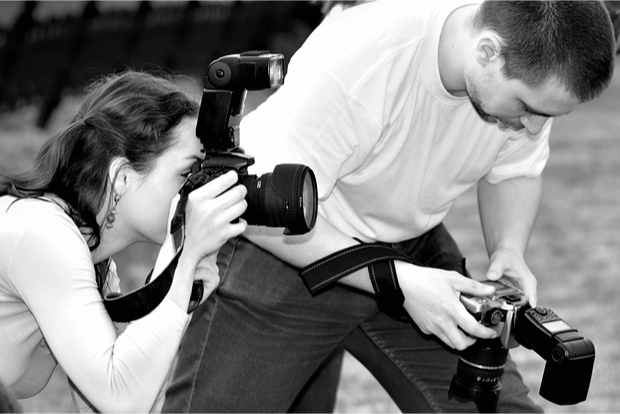 This is often the best and cheapest way to hire an assistant for the wedding photography shoot. Since you'll be busy taking the main photos of the wedding party, you can use this second photographer to capture random photos of kids running in the hall, smiles and laughter of the guests interacting, and more.
6. Be Alert and Act Fast
Wedding photographers need to pay attention and be quick to capture those moments which can make the couple happy when they see the wedding album later. We recommend you to use longer lenses to shoot details of the wedding from a distance.
7. Be Deliberate
Sometimes photographers go overboard with the amount of photos they take. They go about capturing every single second, clicking around almost everything at the ceremony.
This would get you plenty of photos, but you probably won't get the BEST photos. Instead, it's smart to focus on the moments that deserve to captured. Look around and find the perfect shot of the evening. You may not get a thousand photos, but you'll walk out with the photos that are worth charging for.
8. Agree on the Details in Advance
Couples often demand extra poses during the wedding shoot, which may up a lot more time than you planned. It is better to sign a photography contract with the number of poses for the bride and groom separately.
Agreeing on the details in advance will help you and your client to know exactly what to expect before the shoot.
9. Use Natural Lighting
For the most professional results, it's important to know how to shoot a wedding without a flash.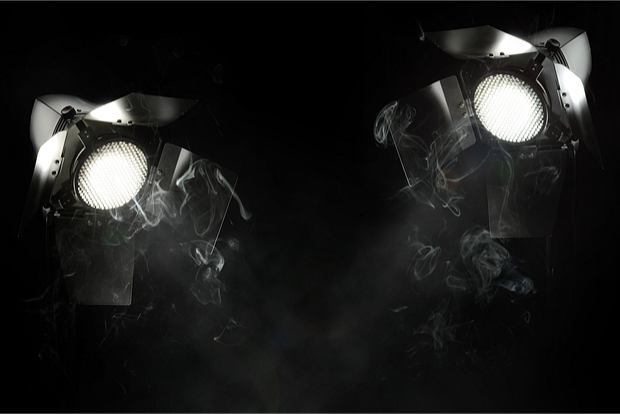 Photography lighting is very important in weddings. You should practice shooting the wedding with the natural lights. It will help to understand shadow details and camera settings for low light.
10. Have a Rehearsal
What about visiting the venue with the couple before the wedding and having a photo shoot rehearsal? You may find it an extra effort, but the practice will be worth it.
You will get to know the couple's mindset, practice will make the photos even better on the big day, and your efforts will be appreciated (you may get good word of mouth).
11. Consider Using Fun Props
It's a great idea to bring props for the couple, bridesmaids, groomsmen and even for the family. Using these props, you can add humor and inspiration to the wedding photos, because too much serious posing can make the photos dull.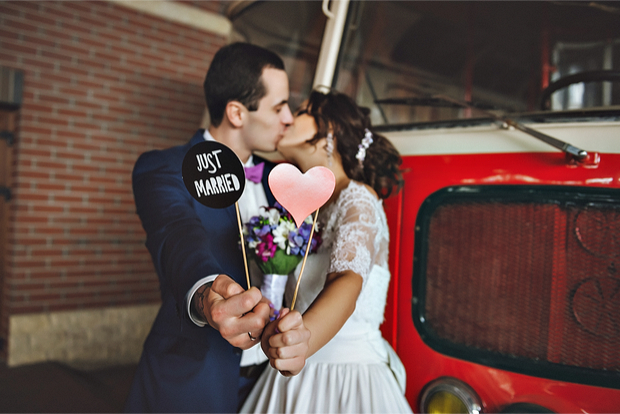 Handmade props that are not very expensive, and using personal messages and funny characters can add life to your wedding photos. Props are fun!
That's all for now. We hope this guide has helped you to learn the things every wedding photographer should know. You may also want to check out our guide on 9 tips to photograph a big bridal party, or this beginner's guide to email marketing to get more wedding photography clients.
If you like this guide, then please follow us on Facebook and Twitter for more free photography tips and resources.
Using WordPress and want to get Envira Gallery free?
Envira Gallery helps photographers create beautiful photo and video galleries in just a few clicks so that they can showcase and sell their work.