7 Best Cheap Stock Photo Sites
by chriscct7@awesomemotive.com on Apr 13, 2020
Being able to source high quality stock photos is essential for any business these days. Whether you need an image to use on a flyer, or to support your posts on social media, every business needs an easy way to get high quality photos while sticking to a budget. That's why we have stock photography websites, which allow you to choose from millions of images, covering every subject and style.
Access to these high-quality images can be expensive, but it doesn't have to be. You can greatly reduce the price of your stock photography by choosing to work with the best cheap stock photo sites. To choose the best cheap stock photo site for you and your project, make sure you:
Understand the benefits of a cheap stock photo site
Know the challenges of cheap stock photo agencies
Choose from the most affordable stock photo sites
Still not sure if stock photography is the right choice for you? Keep reading to learn more about how stock photos can benefit your project and save you time!
Benefits of a Cheap Stock Photo Site
Stock photo sites can help you improve your business's marketing efforts with high quality images and illustrations. But how do you know you might benefit from stock photography?
Budget Friendly
You should first consider your image options — either hiring a photographer directly, or purchasing photos from a stock site. Of course, if you're operating on a budget, you'll want to consider your expenses. You can get stock images for just a few cents, or even free, depending on where you download them. Hiring a photographer for a custom shoot, however, can cost hundreds or even thousands of dollars.
Large Image Libraries
Choosing to work with stock also presents you with more options and more flexibility. If you just need some generic images for use on a pamphlet, like a picturesque sunset, you'll find hundreds of thousands to choose from. The same goes for other popular image categories, including office scenes, small electronics and landscape images. While these images may not feature the actual employees of your business, you may find that the cost savings are worth it.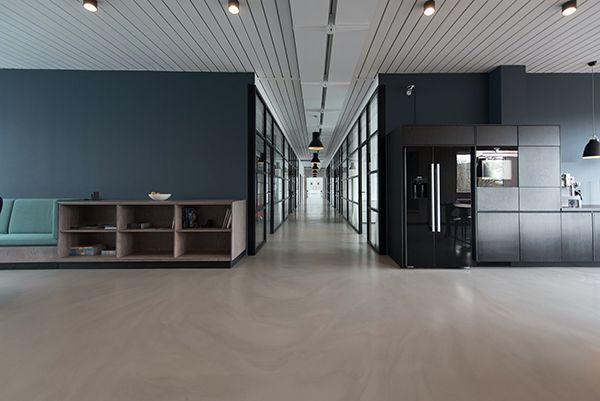 No Wait Times
Another benefit of stock photography is its timeliness. Stock image sites provide on-demand content for your growing business. If you've just started, you may not have a picturesque office or a huge staff of employees to show off. But, you'll still need those images for your website or company social media.
By choosing to use cheap stock imagery, you can start establishing your web presence from day one at little expense to you.
If you work in graphic design need designed deliverables, stock images can also help you access assets on demand. If you're creating a design mock-up, just use watermarked, demo stock images to help stakeholders visualize the final product. Once you've got their approval, you can easily either purchase the full resolution images or commission custom images with a similar appearance.
Guaranteed Quality
Stock photos offer another major benefit: resolution. Unlike the images you find on Google Images, stock photos are held to a high resolution standard. Web based images that turn up in a simple search are often compressed and resized for easy transfer. This means they're too low resolution to use in printed or derivative works.
Resolution, which is essentially a measure of how much detail a photo contains, has a huge impact on the viewer's experience. When purchasing from a stock agency, you're getting the high resolution photos, often up to ten times the resolution of typical web images! All that extra detail means better results wherever you use the photo.
Types of Stock Photo Sites
There are hundreds of stock photo agencies to choose from, and they each offer images at different price points. For our purposes, let's break them down into three major categories: high end, micro-stock and creative commons based sites.
At the high end, imagine a stock site like Getty. At Getty Images, you'll find photos of breaking news, uploaded almost live, covering events like the Olympics or the Oscars. These images can go for hundreds of dollars each, but serve a very specific niche. 
Microstock photography sites sit a tier below specialty sites like Getty and offer photos for just pennies or dollars per image, with price often dependent on how many you buy. These sites feature a much wider range of images and subjects ranging from patterns and backgrounds to environmental portraits and product photos.
There's a microstock photo of just about any item or scene imaginable. These are the bread and butter of the stock agency marketplace and can be a great value.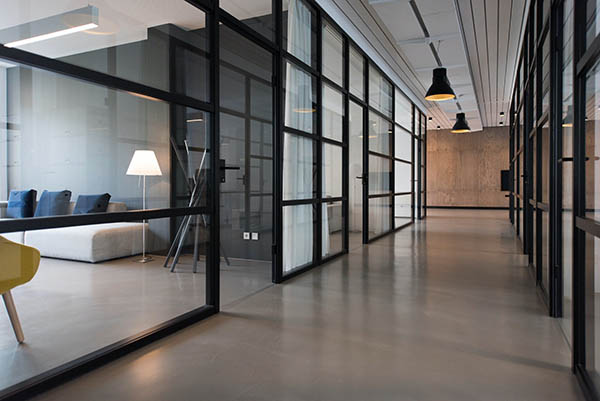 Creative commons based stock agencies are a newer development. Even the name isn't really well defined yet. Creative Commons refers to a specific type of license, but this category encompasses all kinds of "free to use images," which may be licensed under various, similar licenses.
While sites like Getty or Shutterstock have been around for many years, these creative commons sources are newer. For example, Unsplash, one of the major names in this space, has only been around in its current form since 2017.
As you can see, stock photography is available at a wide range of price points from free to over $100+ an image. If you're looking for a cheap stock photo site, you'll want to stick to microstock and creative commons sites. There's a couple important differences between them, however.
Benefits of Microstock and Creative Commons
You might be thinking, "why would I ever pay for microstock images from a stock photo agency's collection if there's a free alternative?" Well, the biggest difference for most users between stock photos at these levels is legal liability.
Microstock agencies puts a lot of working into protecting you from any image copyright issues, while creative commons sites are much less particular. 
For instance, microstock agencies do not accept photos that include recognizable people without a model release. These releases assure your business that the person in the photo knows and allows the use of their likeness. This can head off lawsuits in the future, so many stock buyers choose to purchase from micro stock agencies for peace of mind.
The same goes for other intellectual property issues, like copyrighted buildings, logos or items. Stock photography sites are much less likely to present a surprise legal issue.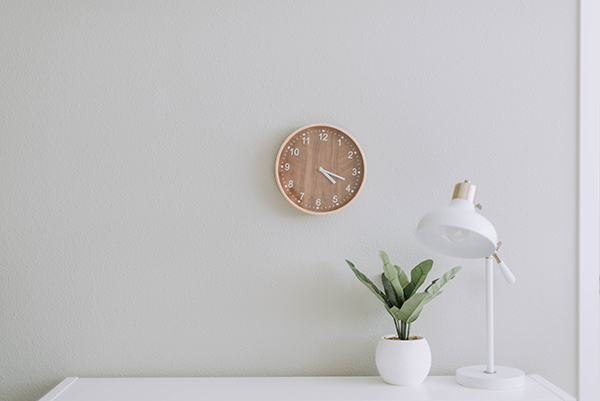 For many standard purposes, Creative Commons image websites are a pretty safe bet. Most users who upload stock photo images are happy to just share their photography and have it be seen by others. Of course, this isn't a perfect legal strategy, but is sufficient for many uses, like personal social media and casual blog posts.
Challenges of a Cheap Stock Photo Site
Cheap stock photography sites can present a few challenges.
Fewer Niche Photographs
The cheapestt stock photo options, like free Creative Commons based sites, often don't offer the same variety as paid microstock sites. In many cases, free sites haven't been around for as long, and they have a smaller user base, both of which means less images to choose from.
Fewer images overall also means these creative commons sites may be lacking in the more niche categories like illustrations, logos and expensive, staged shoots. If you need a more generic image, then these can still be a great option. But, if you're looking for a very specific concept, you may need to consider buying or commissioning it.
In fact, both microstock and Creative Commons sites can lack one very specific type of photo: breaking news. Breaking news images like paparazzi shots, major news events and closed events like concerts, can all be difficult to find on any free or cheap stock platform.
For these images, it's best to look for subscriptions to a wire service or stock platform like Getty. If you need the latest red carpet images, you'll probably pay quite a premium, with unfortunately little alternative.
If you need images of your actual business, stock photo sites won't be too helpful. For instance, it's very unlikely that the view from your office is available on a stock site, or that your product is featured in a product photo. But again, this isn't really a major use of a stock site. If you're looking for a truly custom image, consider contacting a local photographer.
Copyright Issues
Copyright can also present an issue, particularly for free image sites. Imagine a situation where someone uploads another photographer's work to a free site, despite not having the rights to do so. If you download and use that image, you have little protection if the photographer finds out and decides to pursue legal action. This problem isn't entirely solved by microstock agencies, to be fair, but they do offer a higher level of oversight during the image uploading process.
Too Many Photos
One last challenge might be unexpected, but it is possible to have too many choices. The largest stock photography sites can host millions of images, with thousands associated with any one concept.
If you have a tough time choosing a restaurant for dinner, you might be surprised by just how long it takes to select an image from such a wide range of photography. You can work around this issue, however, by searching by relevant keywords. Keywords are the primary way you search on a stock site to find more specific options that apply to you and your project.
Most Affordable Stock Photo Sites
There are dozens of microstock agencies. Some of the major options include:
Each of these sites may have slightly different licenses and pricing models, but they do have a few general commonalities. Typically, these sites give you the non-exclusive right to use a stock photo for both non-commercial and commercial use, as well as distribute it how you see fit.
When it comes to pricing, volume and commitment can both significantly lower your rates. For example, consider Adobe Stock's pricing plans. At the cheapest, their monthly plan prices each photo at $10. A purchase of their annual plan, however, gets you stock photos at 30 cents per image. Their pricing model changes depending on the volume of stock you need.
As you can see, it makes sense to buy a single, higher volume plan, rather than maintain several different subscriptions to various sites. Before you make any commitment, check out the options for free trials, and spend some time searching the typical topics you think you'd use at a few sites. This can give you insight into just how deep their catalog is, as well as how fast and easy their site is to use.
If you just need a few images right now, consider going with a larger plan and downloading a number of images that you many need in the future. Essentially, try "stocking up" on stock photos. This might be a bit more expensive upfront, but you'll save money on a per image basis when you use those photos in the future.
Best Free Stock Photography Sites
The most affordable stock photo sites are those that use open, Creative Commons style licenses. Sites that cover this niche include these and more:
While each offers a different image license, these photos are free. So, generally speaking, you can use them for commercial and non-commercial use, and you're free to distribute them however you see fit. Giving credit to the original photographer is appreciated, but not required.
When using a free stock photo site, keep in mind that you aren't stuck using only their catalog, as you would be with an expensive subscription to a microstock site. Take a few minutes to search each of the major sites and grab a few alternatives. They are free, after all!
While you're browsing, keep in mind the copyright rules for image. For a refresher, check out this guide to fair use in copyright. 
Clearly, you can't beat free. But, if you can spend even a few dollars, microstock photography agencies can give you even more photo options. And, they're a safer bet for things like commercial use and large scale distributions.
Whatever your business needs an image for, there's probably a great, cheap option available from a stock photography agency. Check out both the Creative Commons based websites as well as the microstock agencies to get the widest selection and best value.
Hopefully you found some great options for your cheap stock photo needs! If you enjoyed this guide, check out some of our other guides, and follow us on Facebook and Twitter. Also, sign up for our email newsletter so you never miss another article!
Using WordPress and want to get Envira Gallery free?
Envira Gallery helps photographers create beautiful photo and video galleries in just a few clicks so that they can showcase and sell their work.