Best Stock Photo Sites for Designers
by Alec Druggan on Apr 6, 2020
As photographers who dabble in graphic design know, they key to a well-designed flyer, brochure or invitation is often the imagery. Whether you're a photographer or graphic designer by trade, you'll likely need to have stock photography on hand for graphic design projects.
Right now, in the wake of the Coronavirus, you may be stuck at home with very little to do. What a great time to decide to do some design work for yourself, your business or clients! But first, you need to know what are the best stock photo websites for designers?
How Can Stock Photography Help Designers and Photographers?
If you're a photographer out of work due to the virus, learning some graphic design skills is a great way to expand your current portfolio and create new revenue streams. Additionally, many of the skills you learn as a photographer, including composition and photo editing, translate to graphic design. This tutorial will help you come up with ideas of how to best spend your forced time off.
Learning basic design skills will also help you develop your business branding. Whether you're a freelance photographer or you own a photography business, you'll need a strong brand presence to be successful. In bolstering your design skills, you'll be able to improve your website, your portfolio and even create your own business cards. Graphic design and photography go hand in hand!
As a photographer, looking at examples of successful stock imagery can also help you in the future. In fact, stock photography is one of the easiest genres of photography to monetize from home. It is, however, a hard market to break into, but learning what the stock experience is like from the client perspective can help you better understand what stock image users look for.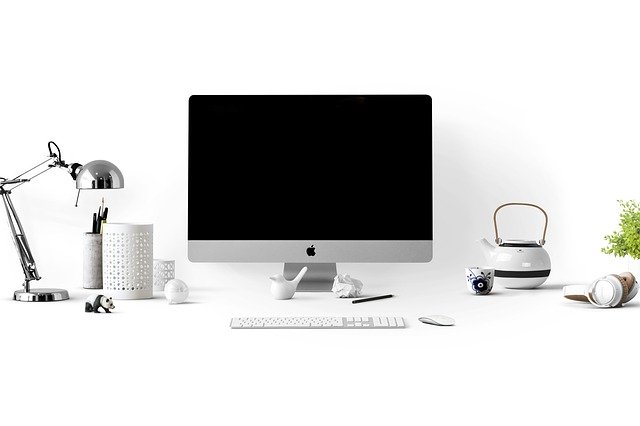 We're also here to help graphic designers and web designers who need cheaper access to quality stock images. In this guide, we'll look at where and how you can access the best stock photography for graphic design.
Lastly, I want to commend you for trying to better yourself by cultivating your hobbies, passions and professions during this time. It's a really difficult time to work in a creative industry like photography and graphic design. I wish you the best in your creative works, and I hope that you go on to prosper with great artistic works!
Now, let's get into our guide to the best stock photo sites for designers. We'll look at:
How is stock photography used in graphic design?
What are the benefits of using stock photography for your graphic design work?
Which stock photography websites are the most affordable and have the best images?
What is the best overall stock photography site for designers?
How Stock Photography Is Used in Graphic Design
Stock photography has a massive place in graphic design because it gives designers access to images to compliment their projects. Rather than having to work with a professional photographer to capture the right image, they use stock photo sites to find multiple, ready-made image options at a cheaper rate.
High-resolution photos are often available to designers to resize for any image size their site may need. High-quality photos that are easily sorted allow designers to choose what images they may want to use. Stock photographers often have a whole gallery available.
Microstock photography sites can help you find specific photographers whose work you enjoy. Once you've found a great photographer, you can use their work consistently in your graphic and web design, which builds continuity in your portfolio.
This is where stock photography bridges away from other methods of curation of the high-quality images that designers need for their websites. Working with a professional photographer of your choice as a designer means that you can push for exactly the images you need, since it's possible the image you need isn't available as stock.
Stock photography also often means that you will need to use a licensing agreement that the stock website provides. That limits you, since you'll have to use this licensing agreement rather than coming to your own with the photographer. It is, however, easier in the long run.
When to Use Stock Photography in Graphic Design
Stock photography is a great alternative to commissioned photography if you're on a time or budget crunch. Depending on your project or website subject matter, you may find stock images to fill primary or secondary image roles. And, of course, knowing which stock photo sites to search will help in finding the perfect images.
If your project or website requires more specialized images, then you'll have to know where to find stock photographers whose images fill that niche. Much of stock photography is general so that designers can use it in a variety of applications. But, specialized stock does exist. Still, many designers prefer to work with photographers and in-house agency photographers.
Stock Photography and Image Licenses
A stock photo's license determines how you can use that image, including whether you can manipulate the image or make modifications. Many stock image websites use Creative Commons licensing, which gives you more control than some other image licenses.
When choosing your stock photo, you should look for images with Creative Commons licenses that allow for commercial reuse with modifications. What does that mean in action? A Creative Commons license for commercial reuse with modifications gives you the right to manipulate the image to suit your project, and also to use that image in commercial projects like ad campaigns.
Some stock photo sites use other image licenses, so it's important to research a stock image website's licensing policies before you commit to a photo. You don't want to breach the terms of your license, or you may face legal repercussions. You can also choose to talk to the site's customer support personnel to clarify the licensing terms.
Lastly, keep in mind how your social media may restrict how you can use your stock image. Some stock imagery websites and their photographers do not allow you to repost their high-quality images on social media. So, make sure to double check that you can post stock images you've downloaded on social media before you do so.
Incorporating Stock Photography into Graphic Design Projects
Of course, you can use stock photos as the focal point of your graphic design project. But you can also use them to fill smaller portions of your project that would otherwise be difficult to fill. I find that if I need to fill a small area in my design, using an image provides an easy solution.
For example, let's say you work at a small magazine. For the cover page of the monthly issue, you can either use an image or an illustration. If you're on a time crunch and don't have time to create an illustration, stock can work great here. The same is true for other smaller parts of your projects.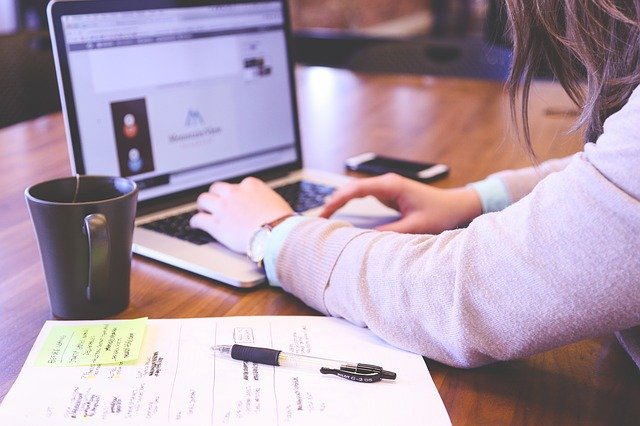 Of course, stock imagery can't serve as a replacement for thoughtful design or professional, personalized photography. But, it can help you out when you're on a tight deadline.
You can also use stock photography as a great source of inspiration. Learn from the stock you think is well done, and from the stock you aren't a huge fan of. Stock photos can serve as inspiration for a color palette, values and for the shapes and flow of your design.
Benefits of Using Stock Photography in Design
Stock photography has a slew of benefits, including providing access to high-quality and high-resolution images for your design projects. It can also save you time and money.
Stock image websites basically give you easy access to an extensive base of images covering all kinds of subject matter. This base allows for a faster turnaround, since you won't have to wait for hired photographers to take the photos.
Photographers themselves also love stock photography, since it provides an easy way to sell bulk images. These sites also give photographers a metric with which to judge the quality and commercial appeal of their photos.
How Can Using Stock Photography Save You Time and Money?
Still not convinced you could benefit from stock? What if we told you that stock photography can save you time so you have more of it to spend designing your project?
Subscribing to a stock photography website gives you access to a bank of easily accessible high-res images. That means stock photography websites first and foremost eliminate the need for professional photographers for lower-end projects. Especially for shorter term and lower paying jobs, you won't have to go through the additional work of finding and hiring a photographer or taking the images yourself.
Furthermore, with curated images from a stock photography website, you won't be as pressured to get the right images for a project by a deadline. This means that you have more time to refine other areas of projects, and you won't need to spend the money on a photographer.
And, working with microstock photography makes it easy to bill clients. You will still need to spend money on the subscription or the images themselves, but these are things you can bill to clients. You may even be able to write stock photography expenses off in your taxes as a freelancer!
How Should You Decide Whether to Use Stock Photography in Graphic Design?
Unless you are yourself a professional photographer with time to take the perfect image, you should at least try using stock photography in your graphic design projects. Free and high-quality photos will improve your projects generally, so there isn't really a reason not to use them. Later in this tutorial, we'll talk about how to access free stock imagery.
Stock photography and video sites that operate for cheap or even free are great starting points if you've never worked with stock photography before. They can help you finish your first graphic design project and start your graphic design portfolio.
Most Affordable Stock Photography Sites
Stock photography websites range in both price and value for both designers and photographers. Microstock photography usually offers image packages for a reasonable price, but you may find subscription stock photography sites better in the long run.
If you're working with a shoestring budget, check out free stock photography sites. These websites offer a large amount of high-quality images, as well as images at lower resolutions and smaller sizes.
These stock photography sites filter through photographers' stock photo submissions to find the highest quality photos. But, unlike other high-end stock websites, they don't usually curate their images by hand. This mean you may end up having to sift through thousands of stock photos to find the best one.
Where Can You Find Stock Photographs for Free?
There are two main places you can look for free images to use. First, check to see if you can find stock for your project on a free stock photo site. Here are some of the best free stock photography websites, in my opinion:
StockSnap.io
Unsplash
Reshot
Picography
Of course, there are plenty more free stock photo websites that have their own collections of great free stock photography. And, these free stock imagery sites are all just a Google search away.
You can also find free images by conducting a simple web search, provided you're familiar with image licensing. Make sure you know the ins and outs of Creative Commons licensing, as well as your personal use case. If you don't understand it and haven't researched it, the Creative Commons website is a great starting point.
What Are the Most Affordable Stock Photography Websites?
Of course, you may decide that you'd rather use a premium paid stock photography site to find your perfect image. Even cheap paid stock photo sites require that image submissions meet a certain standard before the site will host them. So, with paid stock photo sites, you'll know the images in their database faced a barrier to entry. Additionally, you'll know that the photographers whose images you use will receive fair compensation.
Here are the main paid subscription plans that I recommend for designers:
These three websites all offer subscription plans based on the amount of images you need. Depending on what type of images you typically use and how many, you can choose the best plan for you.
Even with a stock photography subscription, you'll only page cents on your images. Compared to a professional photographer who may charge hundreds of dollars an hour, that's a pretty great deal! Just remember, stock works best in general projects. If your project is specialized for an industry, you're better off hiring a photographer to take your photos. After all, you probably won't find your subject matter in stock online.
How Do Licensing Fees Work?
When you want to use a copyrighted image, you have to pay a licensing fee to the owner or keeper of that photo. Unlike a royalty, licensing fees aren't usage-based payments in which each use is noted and paid for. Instead, these fees are a one-time charge.
Licensing an image gives you the right to use that image within the guidelines of the license. Depending on the terms of your agreement, that may mean you have to credit the original photographer. Licensing terms can also prohibit you from modifying the image or even cropping it in your work.
That's why it's important to read the terms and conditions of your license before you decide to license an image from a website or directly from a photographer.
Best Stock Photo Sites for Designers
There are a lot of other stock photo site options than the ones mentioned above, but some of them are quite expensive. Before looking at price models and the quantity of images, however, take a look at the images themselves.
A site's featured images are a good indication of the kinds of photos they offer, so browse that section first. Also, look at how many images the site regularly uploads. Take notice of what type of images frequently get published, and consider whether you can use any those images.
Although image collections in these stock photo sites are vast, many designers are competing to use those images. You don't want to wind up using the same visuals in your project that other designers have used in theirs, because it will make both projects less visually impactful. Take the time to research the website's actual images so you can find one unique for your job.
What Else to Look for in Stock Photography Websites
Look at how the websites curate their images, and how they choose which photographers to work with. You want the best images, so you'll want to make sure you're using the work of professional photographers.
You might not know what makes a photo the best photo possible, but both the photographer and the people evaluating it do. This means that a site that takes photographer curation easily, such as a niche small startup stock photos site, will have better consistent quality than a larger free site.
Photo websites in general provide you with too many images to sort through, so any amount of presorting is fantastic for you as a designer. The more of a design perfectionist you are, the more this matters to you.
Why Should Designers Consider Stock Photo Subscriptions?
Stock photo subscriptions are great for those who work on design projects regularly. If you find yourself working on graphic design projects for your own photography business or for clients, you might benefit from a subscription. Here's what to consider before purchasing a stock photo site subscription:
Will access to photos from the stock website improve your design work?
Does the site's subscription offer better benefits than a simple microstock website?
Is the cost of the subscription economical given how much stock you intend to use?
If you like this article and want to learn more about stock photography, photography skills and photo editing tutorials, follow us on Facebook and Twitter. Don't forget to sign up for our email newsletter so you don't miss another article!
Using WordPress and want to get Envira Gallery free?
Envira Gallery helps photographers create beautiful photo and video galleries in just a few clicks so that they can showcase and sell their work.