Envira Gallery Documentation
Documentation, Reference Materials and Tutorials for Envira Gallery
How to Filter Gallery Images by Title using Envira Gallery
Would you like to quickly filter gallery images with a particular image title or sequence of characters? With Envira we provide a way to quickly search for your gallery images by name. This tutorial will help explain how to use the Filter inside your Envira gallery to filter or search for images.
---
Requirements
WordPress 4.9+
Envira Gallery 1.8.0+
Setup
Step 1 – Create or Edit a Gallery
First you'll need to either create a new gallery or edit an existing gallery. If you need any help creating your first gallery, please review our documentation here.
Step 2 – Filtering Your Gallery Images
Next, on the Gallery Tab you'll see an input box called filter.
This is a smart search box. As you type the title to your image, Envira will automatically scan your gallery image titles and begin to pull up any images that meet this criteria.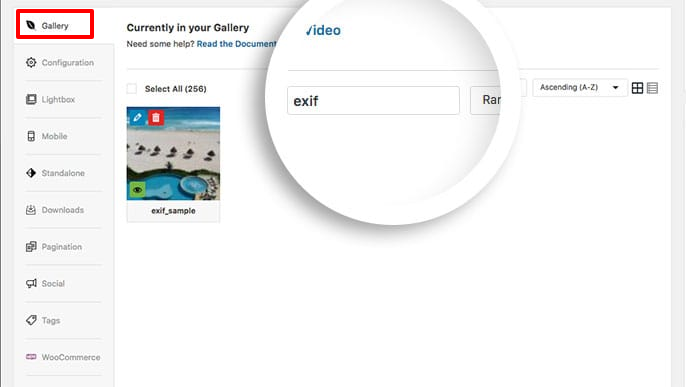 And that's it! This filter (or search) box will allow you to quickly find images in your gallery by title so that you can easily add any additional metadata for your image instead of having to scroll through all the images in your gallery.
Would you like to find out some more cool shortcuts for Envira? Check out our article on How to Use the Bulk Apply Settings using the Envira's Defaults Addon.
---
FAQ
Q: Can I search by other metadata on the image?
A: Currently, no. The only field you can filter or search for would be the title of the image. As that changes we'll be sure to keep this article updated so keep checking back!