Envira Gallery Documentation
Documentation, Reference Materials and Tutorials for Envira Gallery
How to Toggle Lightbox Thumbnails
Would you like to allow visitors to toggle lightbox thumbnails for better viewing? Envira Gallery makes this very easy to do. We're going to walk you through each step needed to allow this functionality.
---
Create your gallery
In order to begin, let's start with a brand new gallery. Simply follow the steps for creating your first gallery. Toggling lightbox thumbnails is only available for the Base (Dark) and Base (Light) lightbox gallery themes.
---
Settings
Navigate to the Lightbox tab. Simply check the Enable Thumbnail Button? option and save or update your gallery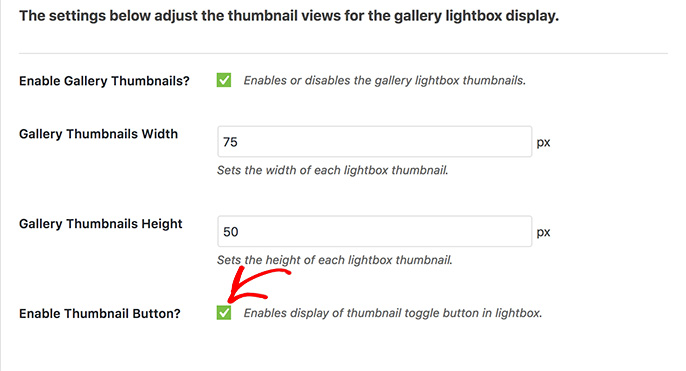 Once you've set up the remaining settings for your gallery, click Publish. Here's what the lightbox looks like before you click the toggle button: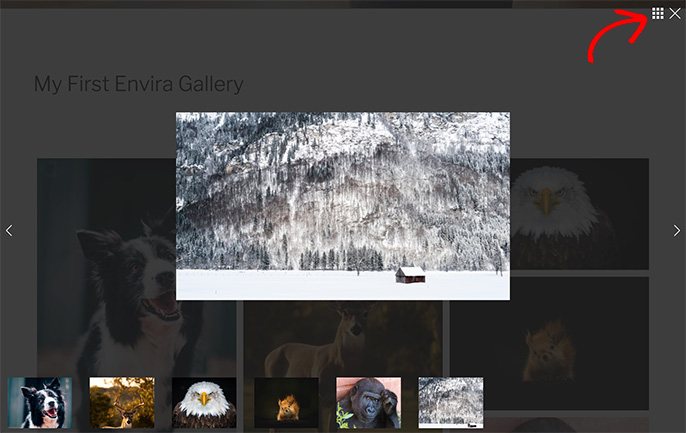 And that's it! Click the button to toggle the lightbox thumbnails! Here's what the lightbox looks like with thumbnails toggled: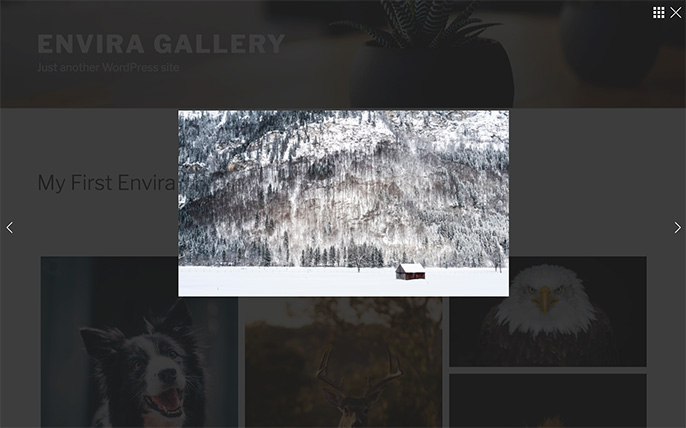 If you would like to have some more fun with Envira, check out our tutorial on How to Supersize Lightbox Images.
---