Envira Gallery Documentation
Documentation, Reference Materials and Tutorials for Envira Gallery
Do you want to increase the reach of your galleries using Pinterest? You can do just that with the Pinterest Addon for Envira Gallery. This doc shows you to how add a Pinterest button to your Envira Gallery images, allowing visitors to share those images on their Pinterest accounts.
---
Requirements
Installation
Please follow our instructions on how to install and activate addons.
In this instance, you'll be activating the Envira Pinterest Addon.
Setup
Step 1 – Create or edit your gallery
Your first step is to create a new gallery or edit an existing one. You can follow along with our documentation for creating your first gallery.
Step 2 – Setup the Pinterest options
Next, navigate to the Pinterest tab and click the box to Enable Pin It Button? then select the rest of your options for the gallery.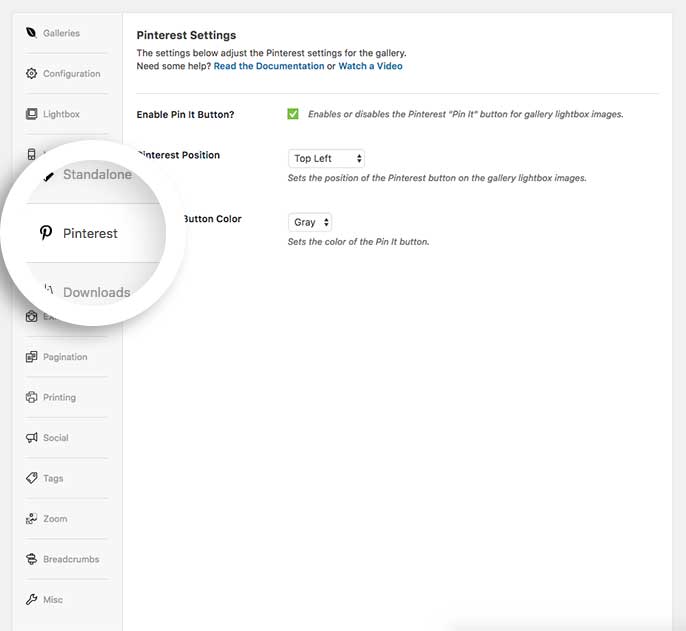 Step 3 – Setup your Pinterest mobile options
In your next step, navigate to the Mobile tab, here you can choose to turn Pinterest on or off for your mobile viewers.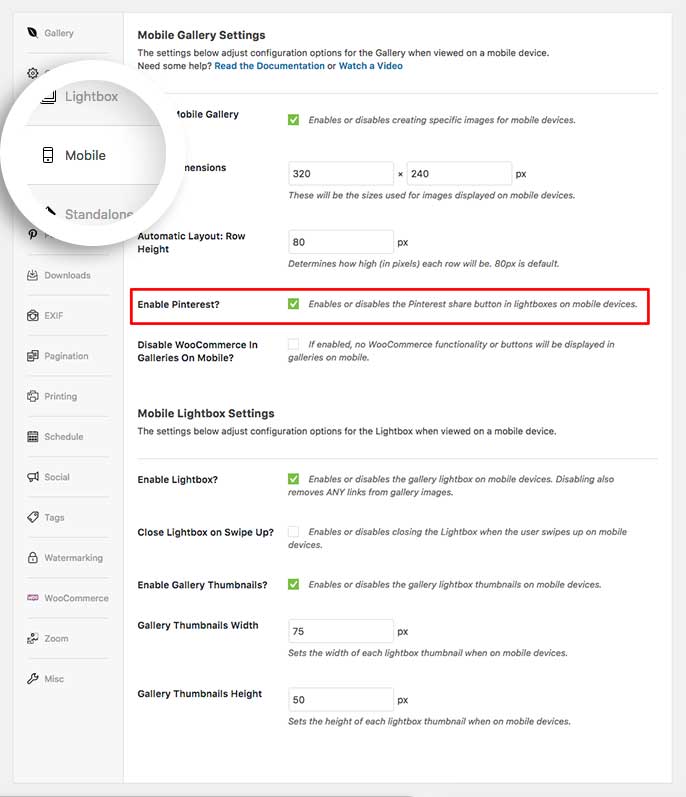 Step 4 – Publish or Update your gallery
Finally, click Publish or Update on your gallery to save the changes.
And that's it! You can now see the Pin It button when viewing your lightbox images.
Would you like to disable your visitor's Pinterest browser extension on your gallery images? Check out our article on How To Disable Pinterest Pin It Button (Browser Extension).
---
FAQ
Q: Why do I see an alert message on my Plugins page about this addon?
A: The message shown below can be closed but is a reminder that if you are on the Plus license plan, you can now download the Social Addon from your Envira Account on the Downloads Tab which provides Pinterest as well as many other social sharing networks!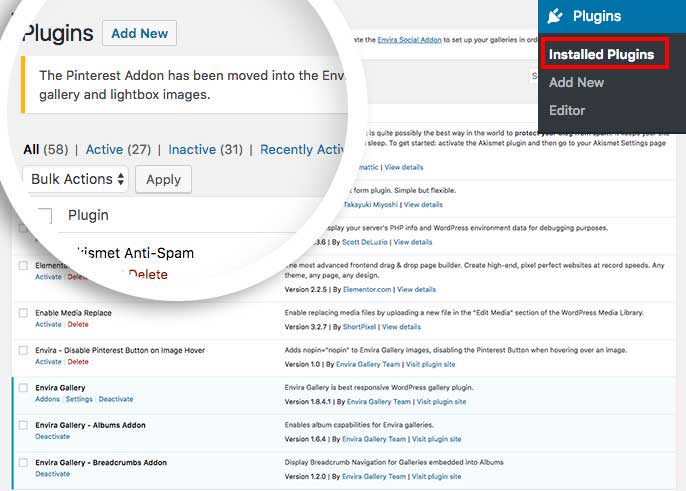 ---
Q: How can I show the Pinterest button for images on the gallery view?
A: The Pinterest Addon will only display in the lightbox view. However, if you'd like to show a Pinterest button on the gallery view image you can easily setup Envira's Social Addon to do this.
---
Q: Can I use the Pinterest Addon with albums?
A: Absolutely! The Pinterest tab is also available when creating or editing an Envira Album.