How to Become a Photojournalist
by [email protected] on Dec 21, 2019
Have you ever considered becoming a photojournalist? Maybe it's been a lifelong dream of yours, or perhaps you're considering a career change. But entering a new line of work can be overwhelming, especially one that requires creativity and persistence. So how do you become a photojournalist? That's where this article can help!
We'll take an in-depth look at a photojournalist career, and answer these relevant questions:
What do photojournalists do?
What educational background you need to find an entry-level photojournalism position?
Which skills do photojournalists have?
What essential equipment do photojournalists need?
What are the most cost-efficient cameras for photojournalism students?
How much money do photojournalists make?
What is Photojournalism?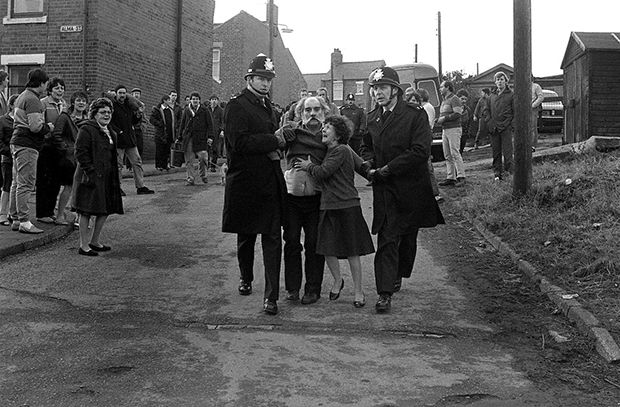 If you're new to photojournalism or think you may be interested in pursuing a photojournalism career, it's helpful to know what kinds of photography photojournalism includes. How does photojournalism differ from other professional photographer careers? What sets photojournalists apart from scientific photographers, portrait photographers and event photographers?
Journalists capture news, current events and topics of interest via the written word. Photojournalists do the same, but through photography. Instead of writing news reports, articles and think-pieces, photojournalists use film or digital cameras to tell a visual story. These photographs may accompany text, or they may be powerful enough to tell the story alone.
Think of famous news photographs that have stuck in your mind over the years. What do you see? Steve McCurry's photo of the Afghan Girl? One of Don McCullen's many haunting photographs from war zones around the world in the 20th Century? Robert Capa's photos of the troops storming the Normandy beaches on D-Day?
What Do Photojournalists Do?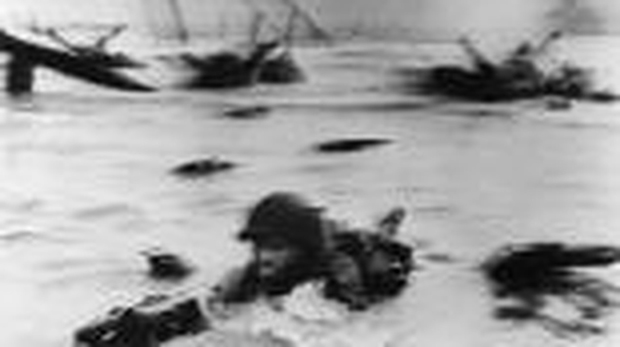 Photojournalism mixes both narrative and documentary photography. It's not as common these days for people to become dedicated news or press photographer. Since the rise of the internet and smartphones, nearly everyone the tools to be an amateur photojournalist.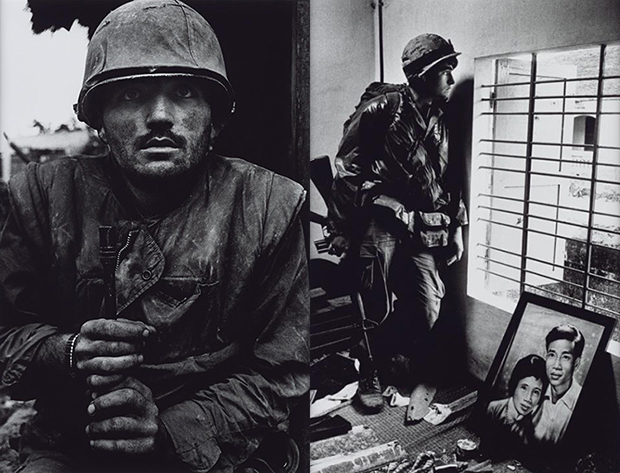 In fact, many news outlets now rely on crowdsourced images or stock photos from the public. But, true as that may be, there is still a place for professional photojournalist photographers in today's news cycle.
Publications like National Geographic and Time, or online news outlets still hire professional photojournalists for specific news pieces. And Magnum, a prestigious photo agency created by Henri Cartier-Bresson, Robert Capa, George Rodger and David Seymour, still operates in full force today.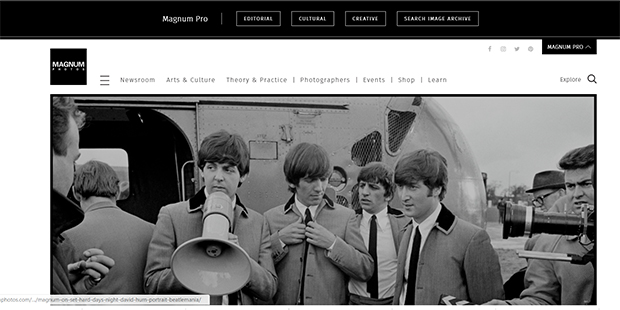 As a professional photojournalist, you could also choose to work as a freelance photographer for an NGO. Of course, because these organizations are charities, they'll likely only be able to cover your expenses. But, working with them will give you hands-on experience that you can use in your portfolio to attract larger clients.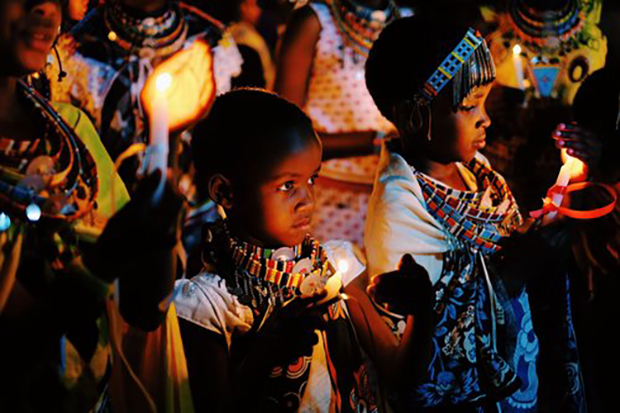 You may choose to be a freelance photographer or a general press photographer, depending on which career path you choose.
There are several different branches of photojournalism, and you may find one that suits you perfectly. Let's take a look at some different photojournalism photography options that exist today:
Newspaper Photographer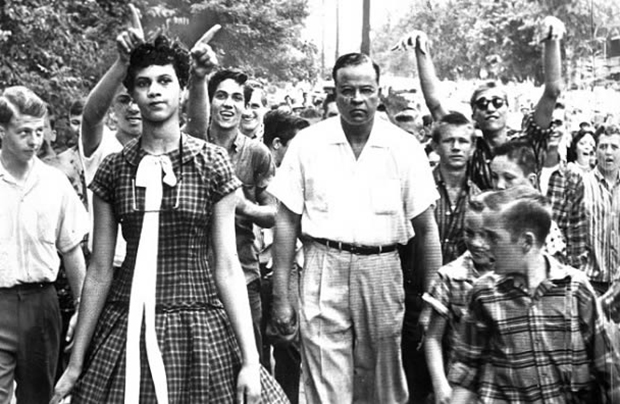 This type of journalism doesn't always require formal education. For many professional photographers with videography, social media and photo editing skills, newspaper photography is appealing.
Photographers on staff at newspapers are often either Staff Photographers or Photo Editors. Staff Photographers travel where the newspaper sends them and cover everything from breaking news events to charity dinners.
Photo Editors, on the other hand, supervise Staff Photographers and makes decisions on which photos to include in the publication. Photo Editors also do layout for the print paper, so this is a great job for those with design backgrounds.
Magazine Photographer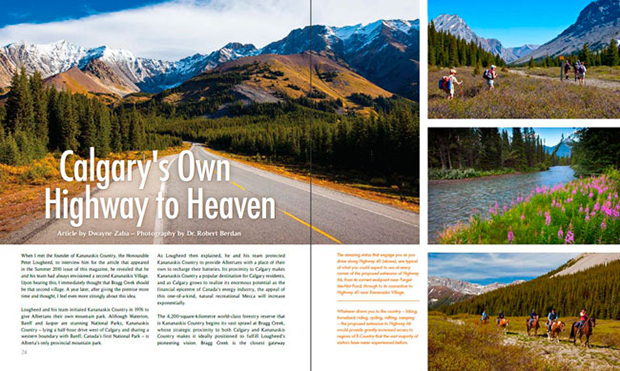 Magazine photographers can be salaried or freelance photographers. They use their skills and artistic ability to produce photos that go with magazine articles, either in print or digital.
You don't need an advanced journalism degree to become a magazine photographer. Of course, some postsecondary education is helpful, but what's most important is having a great portfolio. A portfolio that reflects your photography skills and technical camera knowledge is invaluable!
Sports Photographer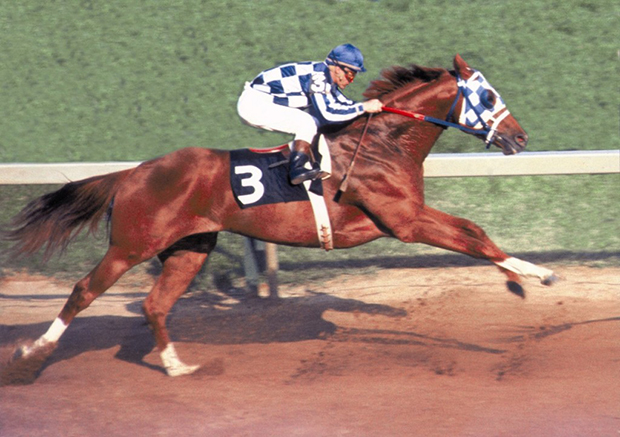 Many sports photographers are freelancers, but some may work for big publications or for sports teams themselves. Again, a bachelor's degree in photojournalism or photography will come in handy, as will a strong portfolio.
You will need good photography and technical skills for this job to capture the decisive moments in sports. Because most sports are fast-paced, knowing how to freeze action in your shots is a must!
Paparazzi/Celebrity Photographer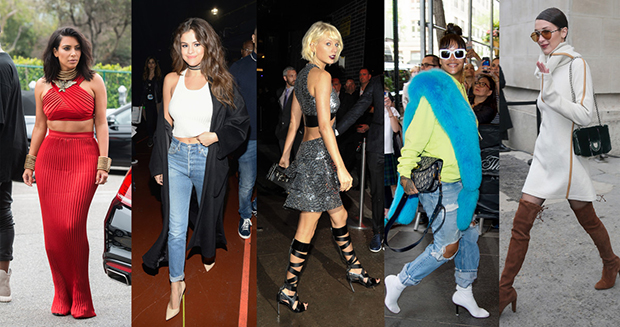 This type of photography involves going to places where celebrities hang out, and capturing photos of them. Think of various red carpet shots, or photos of celebrities out and about.
Most paparazzi photographers are freelancers, so this photojournalism niche requires an expansive network and a great deal of patience.
Steps to Becoming a Photojournalist
Full-time jobs and contract work are at the end of the road for photojournalists. How do you actually get to that point? What are the steps to becoming a professional photojournalist?
Study Photography in a Formal Setting
One of the first steps you can take on your photojournalism career path is getting a photojournalism degree. As a photojournalism student, you'll learn the theory behind the practice, how it differs from pure documentary photography, storytelling through images, and hard skills including composition and camera skills.
Photojournalism bachelor's programs can be difficult to find, but you could gain similar experience by majoring in photography and minoring in journalism. Find the program or program combination that best aligns with your photojournalism interests.
A formal photojournalism education will also help you hone your skills in industry standard photo editing software like Adobe Photoshop. Basic image editing is an essential skill for photojournalists, so consider learning the ins and outs in a formal setting.
After you finish your bachelor's degree, you might choose to continue your photojournalism education in a master's program. Having a master's degree can put you ahead of your competition when you begin applying for jobs, but that really depends on the job.
For instance, you'll need a master's degree in photography should you decide you want to teach photography. But, clients looking for great photos to accompany their news stories may care more about your practical experience and portfolio, which we'll discuss in a minute.
Complete an Internship
Dedicated photojournalism bachelor's degree program courses usually offer students the opportunity to intern with a local newspaper or magazine. Internships provide you the chance to learn how the news industry works and prepare you for the realities of an entry-level position. You may also find that you make professional contacts through your internship that can help you land interviews — or even jobs — in the future.
Of course, you don't have to be in an undergraduate photojournalism program to apply for an internship. Plenty of internships are available for recent graduates, and some even target those without photojournalism degree backgrounds. It's worth doing a bit of research to see what opportunities are available to you in your area.
Build a Portfolio
Regardless of your educational background and the kind of photography you want to pursue professionally, you need a portfolio. Whether you plan to look for a full-time job, or you plan to work as a freelance photojournalist, being able to showcase your photography is integral to your success in landing those opportunities.
All prospective employers will want to see your portfolio, so it must only contain your most relevant and high-quality images. As you gain more experience, you should replace older work with newer, better shots. In that way, your photography portfolio is constantly evolving.
If you combine journalism with another photography genre, such as portrait, scientific or food photography, then it's best to keep a separate portfolio for each discipline. Think about it: if you were hiring a photojournalist, would you care that they can take great pictures of food?
Use your portfolio to showcase what sets you apart from your peers. Though every photo in your portfolio should be different, all of the photos should look like they were shot by the same person across the board. Consistent quality is key!
Try Your Local Newspaper
At the height of print journalism, photojournalists often jump started their careers by working entry-level positions at local newspapers. Nowadays, it's less likely that newspapers, even small ones, will hire someone purely as a photojournalist. But, that doesn't mean you should rule them out. You may be able to get an internship with a local publication that can help you gain industry experience before moving on to bigger publications.
Join the National Press Photographers Association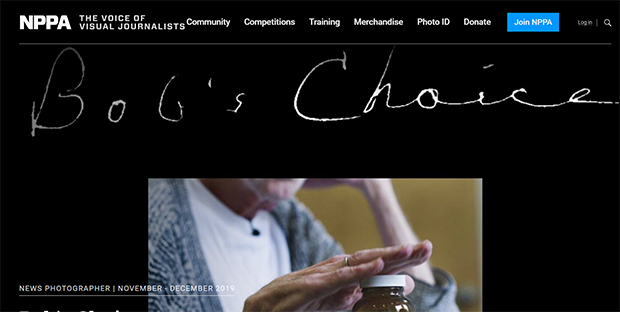 Joining the National Press Photographers Association should be a serious consideration if you are a photojournalism student or a freelance photographer interested in becoming a photojournalist.
The National Press Photographers Association offers members a Mentoring and Critique Program, inclusion on NPPA's Find a Visual Journalist list, equipment discounts and liability insurance, support and advice and exclusive access to NPPA's Job Information Bank to help you find internships and work.
Student membership currently costs $75 per year, and Professional membership is $145 per year.
NPPA also has a Code of Ethics that you can sign up to, which shows your professionalism and integrity as a photojournalist.
You may find that your membership instills a sense of confidence in potential clients and actually results in more work for you, despite the up front costs. And, you'll be able to rest easy knowing you have access to a network of photojournalism professionals who can help you further your career.
Skills Needed to Become a Photojournalist
Professional news and press photographers all have a set of skills that make them successful within those niches. If you choose to become a news or press photographer, you'll need to develop those same key skills.
Knowledge of Photojournalism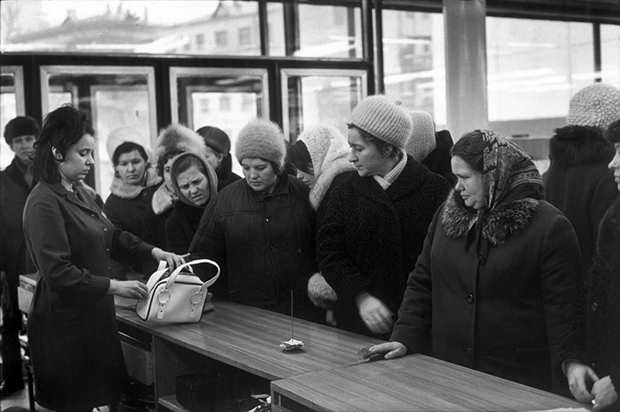 Knowledge of the history of photojournalism isn't essential, but it will give you a head start on your career path. What's even more important is knowing how to tell a story and capture a newsworthy, high-quality image with your camera and equipment.
Learning about the subject will give you a greater understanding of the skills you'll need to be successful. You will also learn about the work of those who came before you, which will help you better understand photojournalistic composition.
Photojournalism has a rich history that stretches back to the days of Robert Capa and Henri Cartier-Bresson, as well as famous Farm Security Administration photographers Dorothea Lange, Gordon Parks and Walker Evans. These photographers documented the people and places of the Great Depression in the 1930's and are often thought of as the pioneers of modern photojournalism.
The works of these photographers are worth looking at because they reflect a tradition of photography. It's important to know how your images fit into that already established history.
While you can learn much of what you'll need to know about the field in a photojournalism degree, you can also learn those same book-smart photography skills elsewhere. The most important skills you'll need to be a successful photojournalist come primarily from practice.
For example, you'll want to have a strong understanding of social media. Many publications have a social media presence, and it's likely that, at some point, you'll be asked to provide images for their feed.
Here are some skills every successful photojournalist possesses:
Speed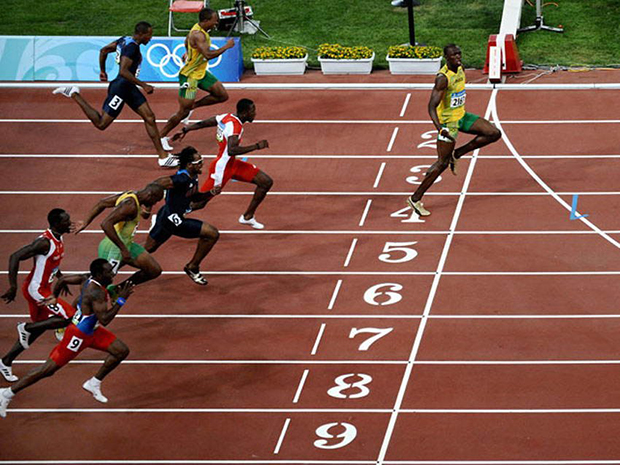 In photojournalism, shots are rarely set up for you. This means that you have to think and move quickly to get the most saleable photos before another photographer snaps the perfect shot. And, because you won't always know when news events are about to happen, you'll need to be able to travel quickly to wherever the story takes you.
Remember to be confident in your own camera abilities and in your ability to navigate large crowds. Confidence in your skills results in speediness, which means more shots and a better chance at selling your images.
Flexibility
This kind of photography involves a lot of rapidly changing scenarios, so you have to be flexible. You may need to abandon the plan you initially developed about your current assignment in favor of a better one at a moment's notice.
Likewise, as we mentioned earlier, your travel plans can change quickly as stories shift and new ones break. It's better to be flexible when it comes to your shooting strategies and travel plans because they're almost always likely to change.
You should also try to be flexible with your gear. Being able to use different types of camera equipment and lenses is very important, because you will need to adapt to changing lighting and weather conditions. Many news photographers carry two cameras with different lenses on each of them so that they don't have to waste time changing lenses in the middle of a shoot. Remember, any time wasted in shooting means a possibility of missing the perfect shot!
Stress Management
Photojournalism is a very fast-paced job, and it can be stressful. Often, you'll face strict deadlines, constant travel itineraries and even settings that test your physical and mental wellbeing.
So, the ability to stay calm under pressure and handle the stresses of the job are key skills to being successful in this role. If you thrive on excitement, then photojournalism just might be the perfect career for you!
Networking
One of the most important (and often overlooked) factors in being a successful photographer is your ability to leverage your network to create your own opportunities. Joining photographer, trade, and journalist online groups are great ways to expand your network.
You should also look to attend trade shows and seminars pertaining to photojournalism where you can meet even more professionals in the field.
Technical Skills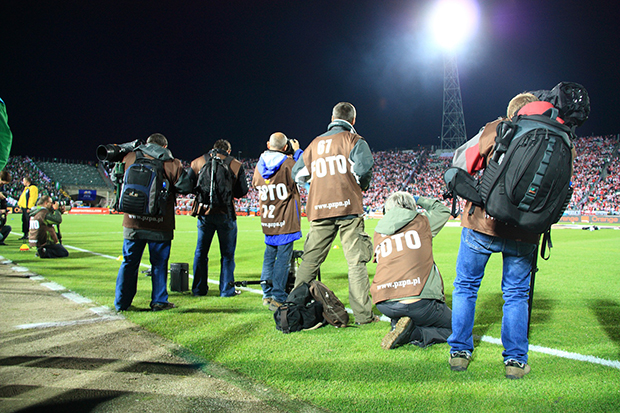 Of course, photographers in any genre need to have killer photography skills. That's even more true in fast-paced photography fields like photojournalism and sports photography.
You have to have the photography skills that come with an immense amount of practice. When the time comes, you must know what settings you need to capture a high-quality image given the scenario.
While photojournalists generally don't generally need to use studio lighting and equipment, knowing how to do so may prove valuable in the future. Being able to use a flashgun and knowing which lenses are the best for a particular job is also very important. Knowing the intricacies of your gear before you start will only help you when you get out into the field.
Image Editing Skills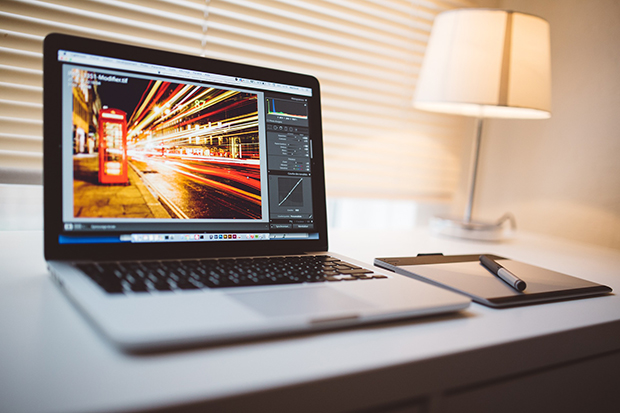 While a dedicated photo editor at a newspaper and magazine may edit your images for publication after you have taken them, learning basic image editing skills will be a plus when looking for employment.
At the very least, you should learn how to crop, straighten, color correct and adjust the exposure/contrast/saturation of your images in whichever image editing software you have. You don't have to spend a fortune on the most advanced or newest photo editing software. In fact, there are free photo editor options out there like GIMP, and other inexpensive editors like ON1 or Luminar that you can use.
Capture One, Photoshop and Lightroom are often regarded as the industry standard for professional image editing, but these photo editing softwares can be difficult to learn quickly. They are also fairly expensive, but you may decide the expense is worth it. If you want more control over your final images, investing in high-powered editing software might be a good idea.
Equipment Needed to Become a Photojournalist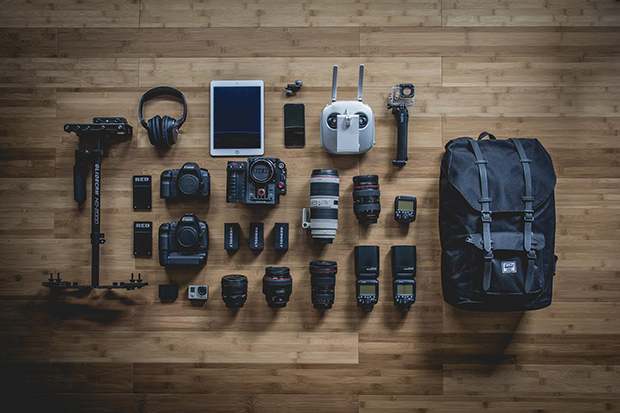 To become a professional photographer you will need to invest in photography equipment and learn how to use it correctly. As we hope you know by this point in the article, knowing how to operate your equipment seamlessly is of utmost importance to photojournalists. So, choose your gear wisely!
Good photography equipment, including digital cameras, doesn't come cheap, unfortunately! The best photojournalists use several pro-spec camera bodies and top-of-the-range lenses that can cost up to $5,000 each. But, that doesn't mean you have to start with such expensive gear.
Let's look at what your gear might look like if you're just getting started in photojournalism:
Camera Bodies
If you choose to enroll in a bachelor's degree in photography or photojournalism, your university will usually loan you cameras and lenses to complete your coursework and assignments for free. But, you may decide as a student to buy your own cameras and lenses instead.
When you are just starting out, you don't need brand-new, expensive digital camera bodies. You can often pick up a bargain on a used DSLR or mirrorless camera body from respected used camera shops. You can also find plenty of used equipment on eBay or Craigslist, but you need to know exactly what you are looking for and if the asking prices are fair.
If you are looking for a new, entry level DSLR camera, there are quite a few options to choose from. Prices for DSLR camera bodies have dropped somewhat since mirrorless cameras came on the market, but DSLR's are still the professional photographer's choice. Here are a couple cameras to check out:
Nikon D3500
The D3500 is Nikon's newest entry-level crop-frame DSLR, and you can buy it for under $500.
It has a 24.2 MP sensor, which is more than enough for most needs, and offers 5fps (frames per second) shooting rate. As you may know, the faster the frame rate, the better the camera will be for photojournalism.
Canon EOS Rebel T100/EOS 4000D
Canon's entry-level crop-frame offering is again under $500 for those on a budget. The sensor on this one is 18MP, but that's still more than enough for capturing most types of images. Here, though, the camera's frame rate is only 3fps.
Sony A7 Mirrorless Camera
The Sony A7 is a full-frame camera — the cheapest full-frame pro camera you can buy. It shoots at 5fps, and has a 24.3 MP sensor.
It makes sense when buying a camera body to get the best one you can for your budget. Professional photojournalists and freelance photographers often have cameras like the Nikon D5 ($5,499), Nikon D850 ($2,779) or Canon EOS-1D X MKII ($5499). That's a lot of money before you even factor in the price of a good lens!
Don't let a camera body break your budget, but be selective in choosing which one to purchase at your price point.
Lenses
Most professional photographers have several lenses of different types and focal lengths. Zoom lenses are essential for photojournalism, as they allow you to quickly adjust the focal length of the lens without swapping it for another one.
Sports photographers tend to buy the very, very expensive fast zoom lenses due to the quick-moving nature of sports, but ordinary photojournalists don't tend to need such powerful zoom lenses.
Prime or fixed lenses are those that are a fixed focal length, like 35mm, 50mm, 100mm and so on. You can't zoom in or out, but the image quality tends to be much sharper with prime lenses.
Prime lenses are generally cheaper than zoom lenses, as they don't have the moving parts to zoom in and out. Get the best lenses you can afford, even if it means having a cheaper camera body.
You should consider buying these lenses to have a good selection of kit to start off with:
Wide-angle to normal zoom lens with an f/2.8 aperture, such as the Nikon 17-35mm f/2.8D ED-IF AF-S
Tele zoom lens, like the Canon 70-200mm f/2.8
If you can't afford these lenses, consider buying these below and then upgrading when you can afford it:
Fast prime lenses, like the Nikon 24mm f/2.8 or Canon 28mm f/1.8 wide angle, or 50mm f/1.4 or f/1.8.
180 or 200mm telephoto lens
TTL Flash
Buy the most powerful flashgun unit you can. You will need to use a flash when shooting at night or in poor lighting conditions. Though you may not use an external flash often in your photography now, you'd be surprised at how often it comes in handy!
Public Liability Insurance
If you want to start a business as a professional or freelance photographer to sell photos, you should get public liability insurance to cover you and insurance for your camera equipment.
Get the most coverage you can. Even up to several million won't cost you very much in premiums, and it really is essential in case something goes wrong while you're out shooting.
It goes without saying that you should insure your camera equipment against theft or damage, also. Without your cameras and gear, you can't make a living as a photographer!
Photographer Salary Potential for Photojournalists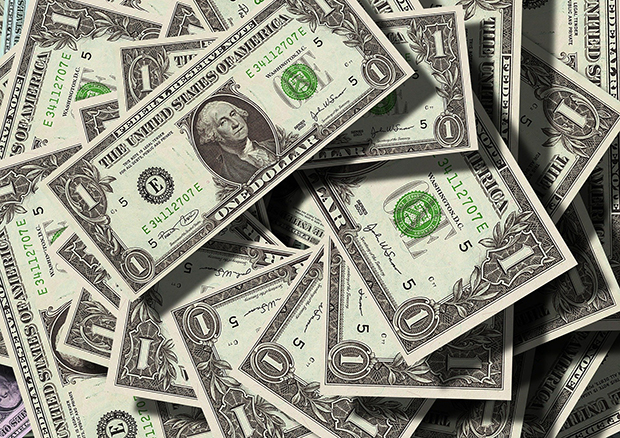 Salaries for professional photographers and photojournalists can vary widely according to the state, or even country, you live in.
It also varies according to the career path you take in photojournalism. For example, magazine photographers can expect to earn a median salary of $34,000 per year, while sports photographers average $41,043 per year. And paparazzi/celebrity photographers running a freelance photography business can make millions selling high demand images. Most, however, average around $42,770.
Other types of photojournalists earn anywhere from $32,578 to $46,330 per year.
As you can see, the salary range for photojournalists is fairly stable, but can fluctuate depending on your niche. And, while a photographer's salary can vary wildly, gaining a reputation within a particular niche will earn you more money.
However, there are many good photojournalists around. Therefore, you do need to have a real flair and passion for the job in order to be successful.
Conclusion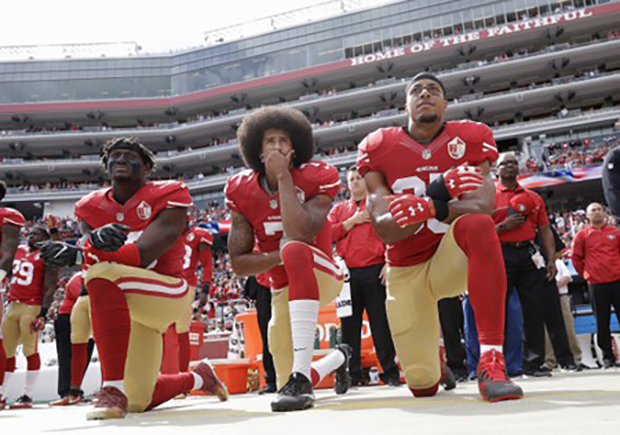 Opportunities to be a Staff Photographer at a big newspaper or magazine have dwindled with the popularity of online content. But, photojournalism is still a valid career path.
The web itself offers opportunities for photojournalists and freelance photographers to get their work out there.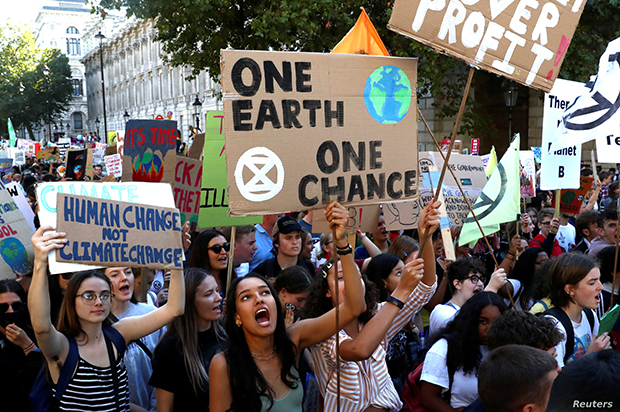 Hopefully this article has given you the information you need to embark on your professional photojournalist path.
If you enjoyed this article, join our mailing list for more tips and advice about photography and photo editing. Then, follow us on Facebook and Twitter!
Using WordPress and want to get Envira Gallery free?
Envira Gallery helps photographers create beautiful photo and video galleries in just a few clicks so that they can showcase and sell their work.