Wedding Photography Tips: How To Get More Clients
by chriscct7@awesomemotive.com on Dec 1, 2021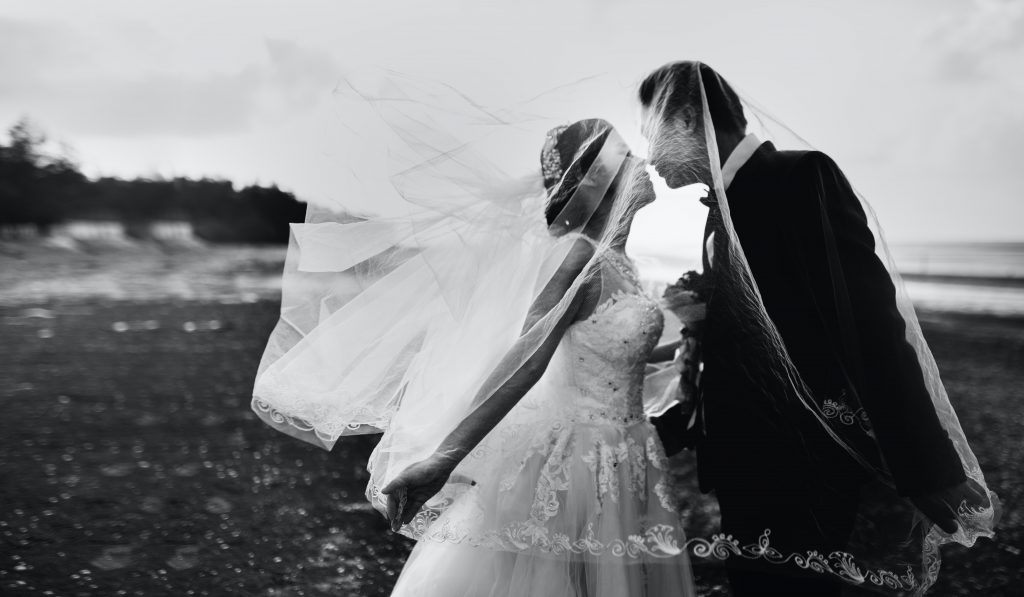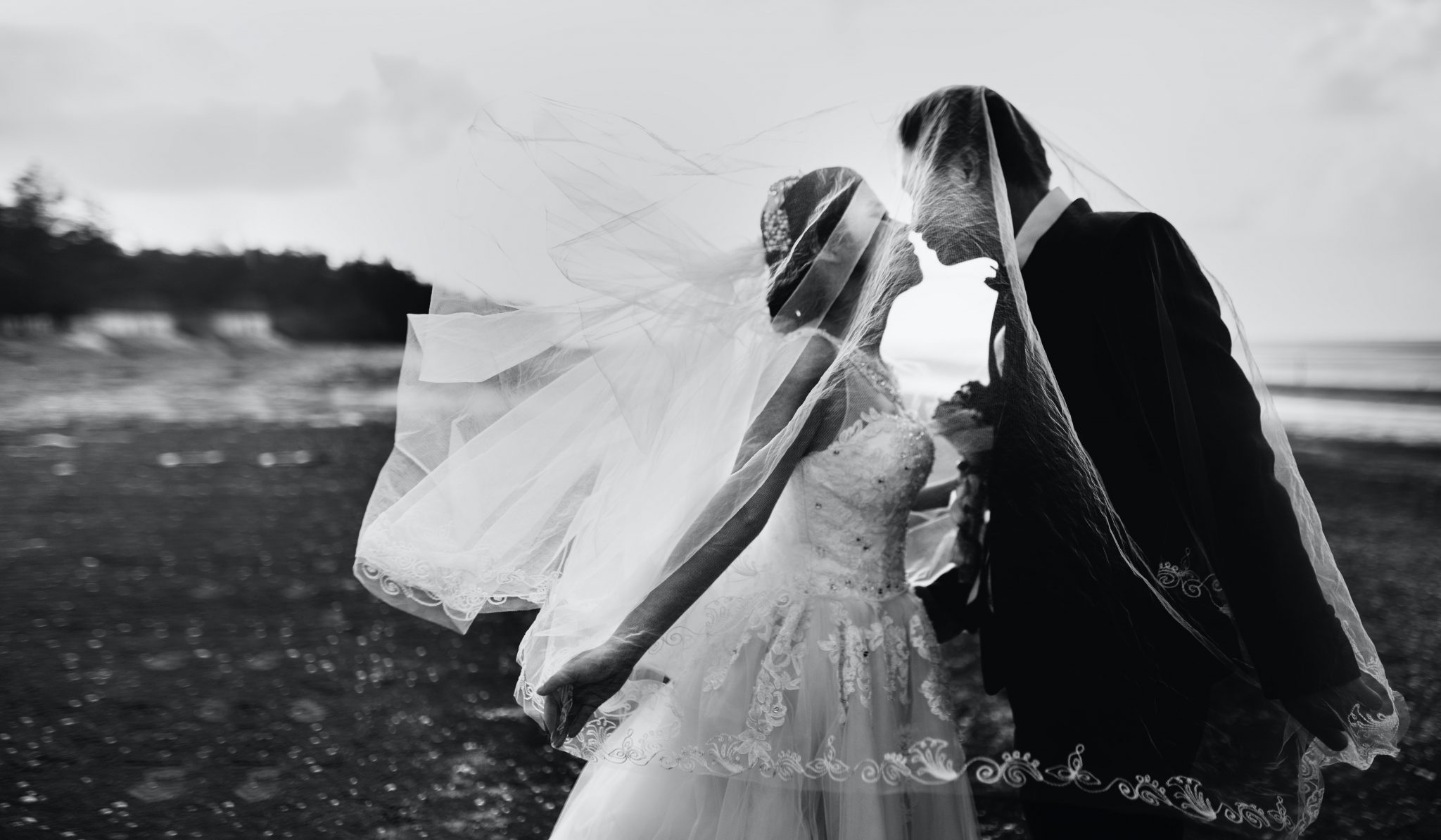 What's a business without clients? Nothing! A business is sustainable and successful only when consumers are vying for your products and services. The need to continuously cater to your clients keeps your business relevant, encourages you to hone your skills, and pushes you to polish your business strategies. Happy clients are the reason why your business thrives and flourishes. They are the ones that bring in the money and also play a big role in helping you make a mark for your brand in the market. So for a business to keep running, it's imperative that you keep getting more clients consistently. Probably that's why noted business personality Scott Cook had once quoted, "Instead of focusing on the competition, focus on the customer." And why not? Be it recovering from any potential business setback brought in by the unprecedented circumstances due to the recent COVID-19 pandemic or avoiding a lull in business at other times, as a photography business owner, one of your first thoughts is how to get more clients to keep your business in good health. Wondering what's the recipe to achieve that? The answer is simple. Good planning and well-thought-out strategies. And in this blog, we explore the top 12 ways that could help you draw more clients and expand your consumer base. Follow through!
How To Get More Clients —12 Incredible Ways!
1. Identify Your Niche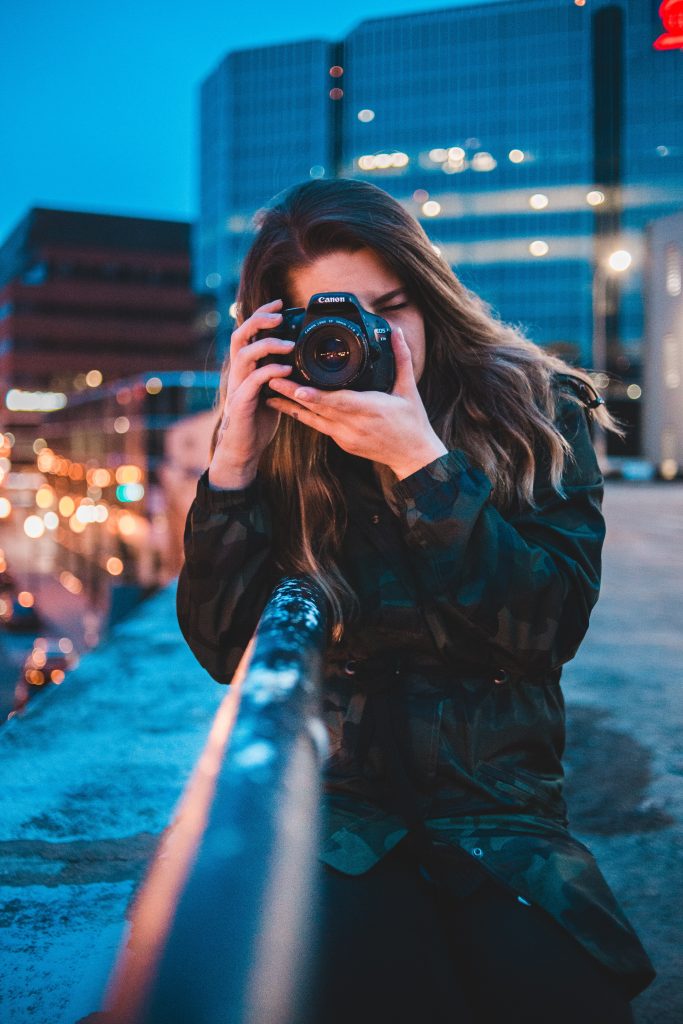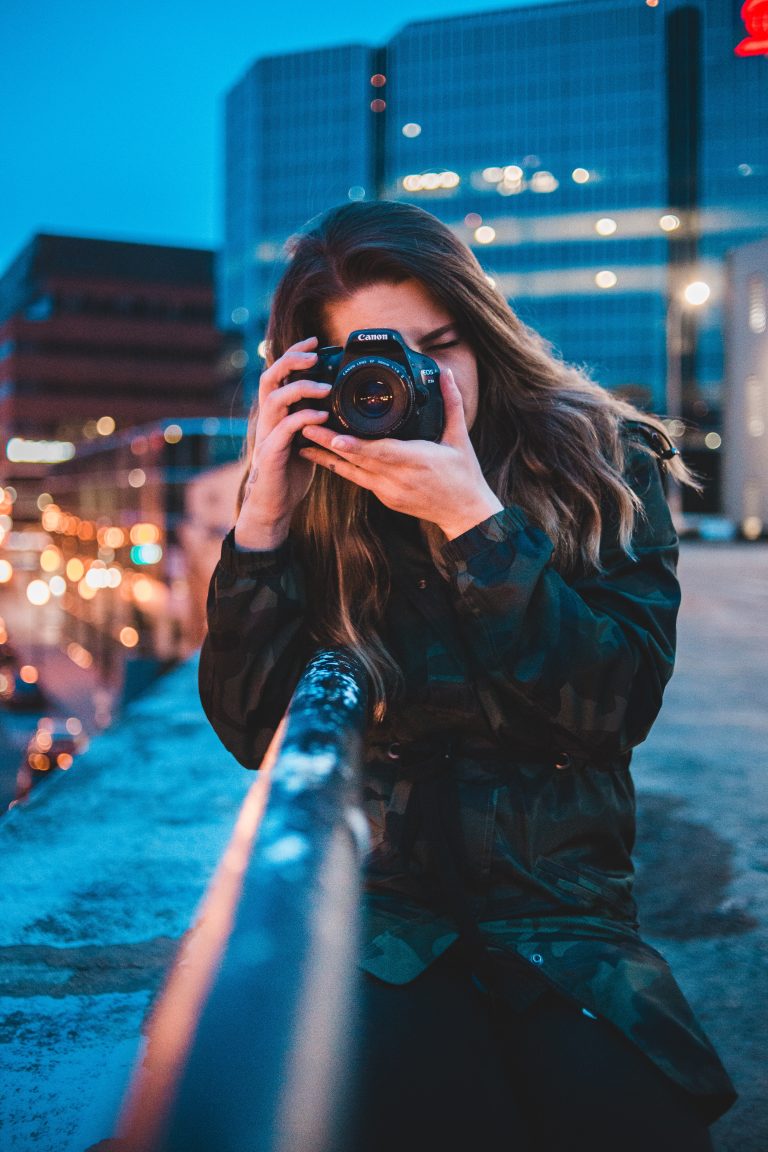 As a wedding photographer, you might have inculcated a particular photography style. And you'd possibly want your style to shine through in the images you take. So, unless you're clear about whom you want to target and serve as a wedding photographer, you could end up marketing your services to the wrong audience. To avoid your energies being wasted on a section of the audience that won't match your style, we suggest you identify your style before formulating any strategies to reach out to your ideal client. Introspect if you prefer proposal and engagement photography and intimate weddings over the traditional ones. Is outdoor photography more your thing, or do you want to channelize your creativity in indoor/studio photography? Does vintage-style photography inspire you more, or is it contemporary photography that you want to pursue? Once you're able to put a finger on what your own preferences are, identifying your target audiences whose choices match yours would be far easier. In case you have couples coming to you for their first consultation, consider asking them niche-appropriate questions. That way, you might be able to better assess if they fit into your style and genre of work. And this would be your first and most crucial step to targeting your ideal clients and working toward adding them to your client list.
2. Network With Vendors
Now, if you're thinking that you asked us —how to get more clients and not how to make friends in the industry. Well, this one kind of serves both purposes. As you might already know, a variety of vendors come together to run the wedding industry like a well-oiled machine, and they are all integral to the wedding business. That's why being on good terms with other vendors can surely help your business grow. How? When it comes to getting more clients, other service providers such as florists, wedding planners, venue owners, hair and makeup artists, caterers, decorators, and DJs could be your potential channel to connect you with their clients who might be looking for a photography service similar to yours. And being a part of the same wedding industry, you might meet these vendors frequently. So connect with them. Consider reaching out to them via a friendly phone call, sending them attractive emails, or setting up an in-person meeting. You could even leave your updated portfolio or sample albums with them so that when they talk to their customer base about your work, they have your images to speak on your behalf. In return, you could connect them with some of your clients. That way, it is a win-win for all parties involved.
3. Build Relationships With Fellow Photographers
Yes, you read that right! If you think that befriending your competition isn't a good idea, we suggest you give it a second thought. The truth is genuine and good relationships with others from your industry – even your competitors such as local wedding photographers – can go a long way for you and your business. Not only can they help you with tips and business insights but they can potentially send some of their clients your way when their calendar is chock-a-block. Also, imagine a couple that approached them does not match their style but perfectly gels with yours. If you have a good working relationship with other photographers, you could expect some of those leads coming your way! Or what if you are booked for a wedding and have to opt-out due to an emergency? You could consider them as your backup during such times of crisis and ask them to fill in for you for a particular assignment. Saves your reputation in the market and also saves your couple's special day! If you ask us, we'd definitely love to have that kind of a support group to fall back on and do our bit to nurture such professional relationships. Maybe, you should too!
4. Testimonials Speak Galore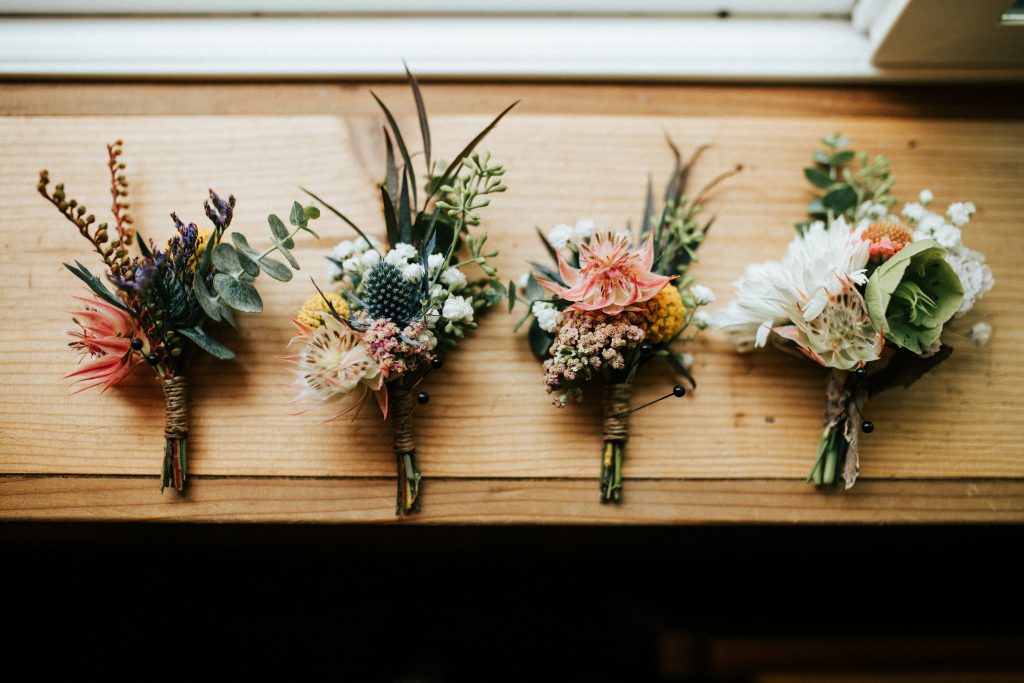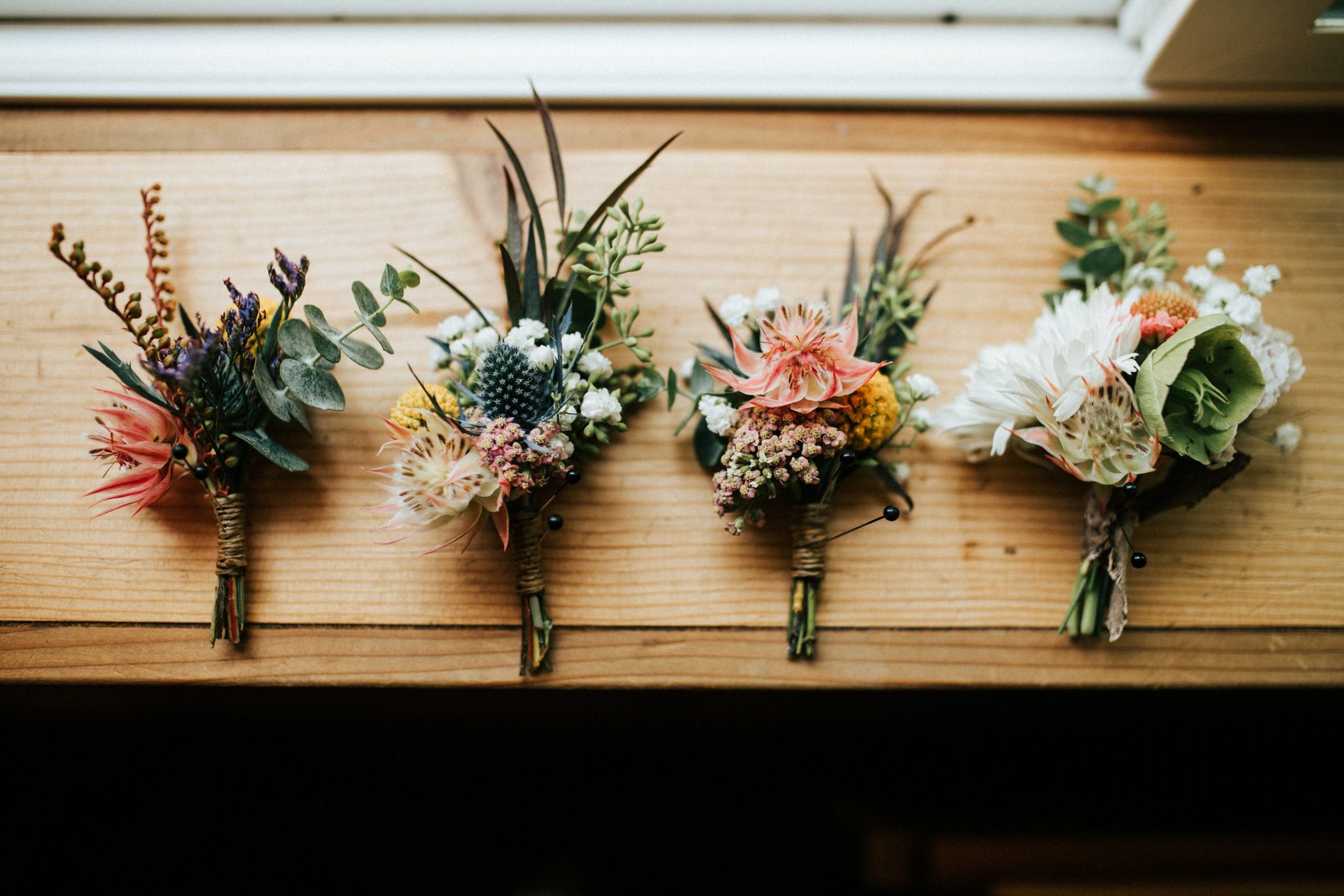 Never underestimate the power of a good review! Positive testimonials are the building blocks of trust – the kind that could prompt potential clients to book you. They are always welcome and valued. So, why not ask your past clients to share their experiences of working with you? And you could share these positive testimonials on your websites and other social media channels. Not only will this make your business look authentic and trustworthy, but it will also tell your potential clients how good you are at taking care of your couples. Also, this would be a good way to let your target audience know that you are excellent at your work and they can trust you with their big day. The raving reviews left behind by your past clients might motivate those looking for a wedding photography service such as yours to contact you at least once. And as a thank you gesture toward the client who leaves a shiny testimonial on your website, you could even consider gifting them something or extending a discount for any future service. That way, you encourage even your past clients to book you again.
5. Rely On Referral Programs
Many marketers believe that word-of-mouth is still a strong strategy to get more clients. We couldn't agree more, and, therefore, would suggest that you run a referral program to reap the maximum benefits of your association with your clients. You could offer discounted rates, free mini-shoots, free prints, or any other photography-related gifts to the clients that refer you to their friends and families. Once the clients they referred you to book you, you could pass on the benefits to your past clients as a token of appreciation. This strategy has two-way benefits – firstly, more clients are likely to be attracted to your services and you also better your chances to be top of their minds because of the added benefits you offer them. Once the new set of clients book you, you could run the same referral program to get in touch with more clients.
6. Promote Your Brand Offline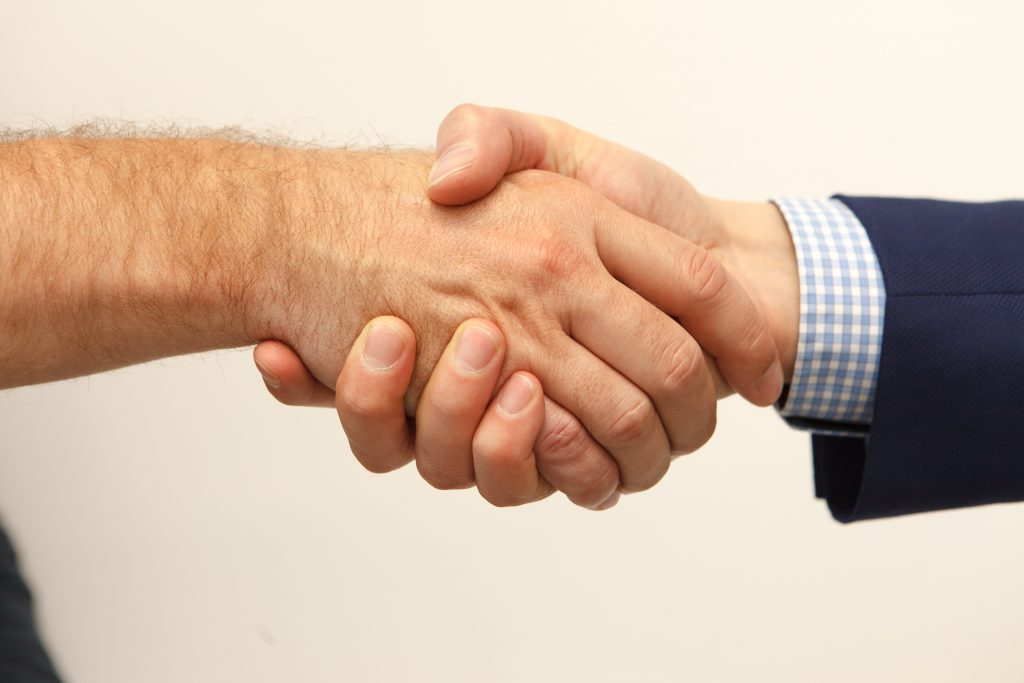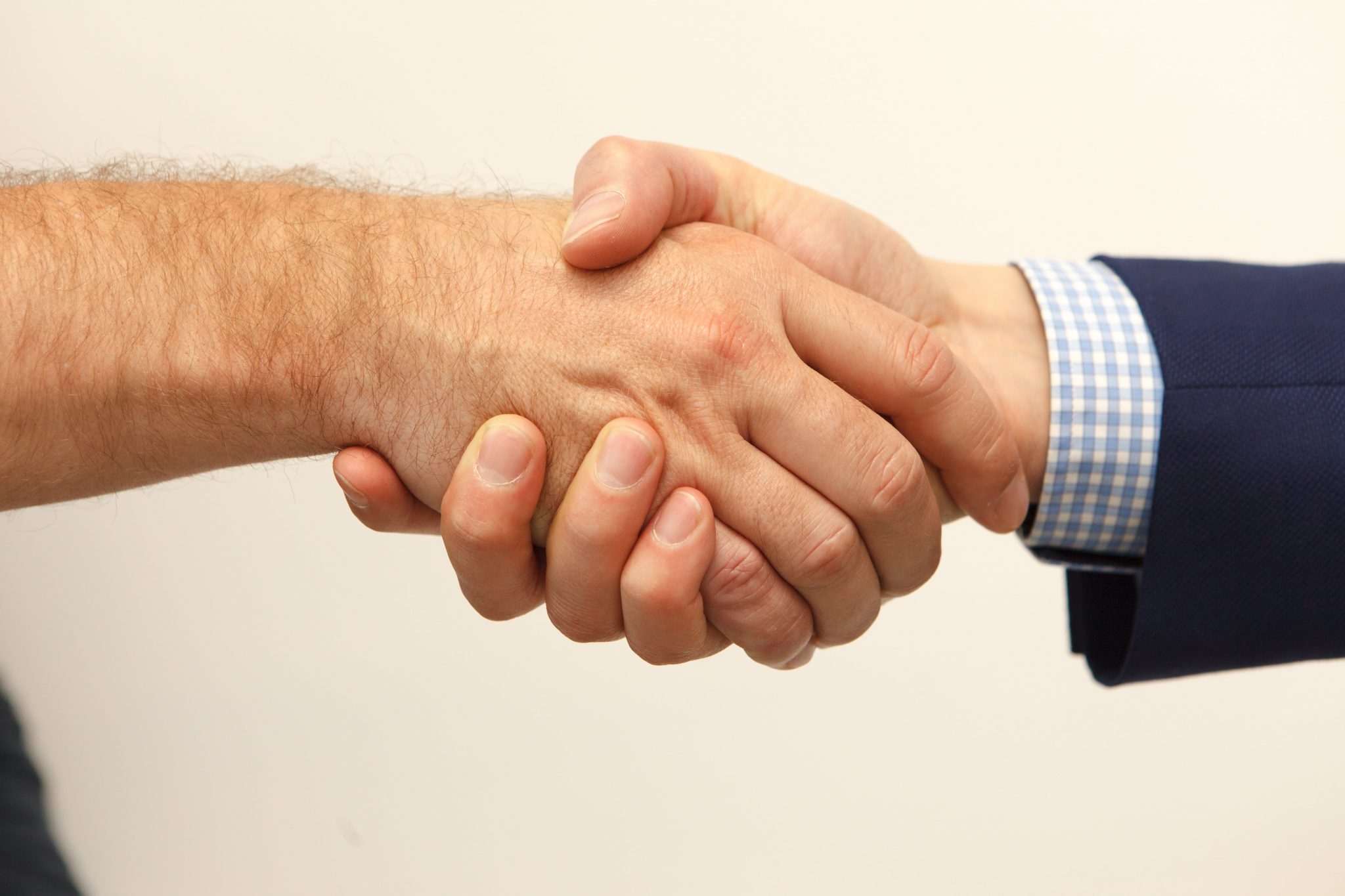 Certain offline marketing activities work well to help you book more clients. These activities include designing posters, brochures, sample albums, physical portfolio, distributing leaflets, advertising in local newspapers and magazines, and putting up hoardings, if your budget allows. These modes of publicity can make a huge mark in your brand recall value and recognition among the local audiences. Printing and distributing your business cards could also be a good idea to reach out to more people. When you cover all possible grounds to publicize your brand, you are ensuring that you are top of mind, and when the need arises, they will most likely turn to you for their wedding photography.
7. Set Clear Pricing Package
"How to get more clients by fixing pricing packages right?" If that's what you are wondering, let us tell you that your pricing has a major role to play in bringing you your desired clients. To put it in a simple way, budget clients are less likely to book an expensive photographer. On the other hand, high-end clients often look for a unique and exclusive experience. Decide which bracket of clients you would like to cater to depending on the packages your ideal clients can afford. Because wrong pricing could easily turn off clients from approaching you and leave you wondering why you're not able to book more clients despite your best efforts. So, set your brand value right, and see how it brings more clients your way.
8. Participate In Photography Fairs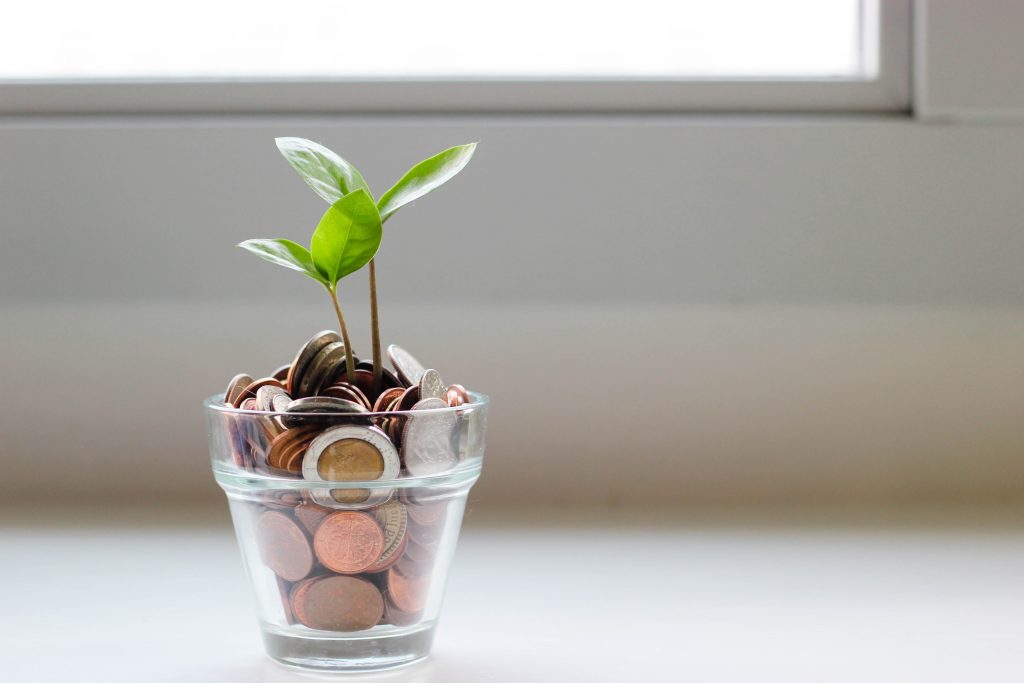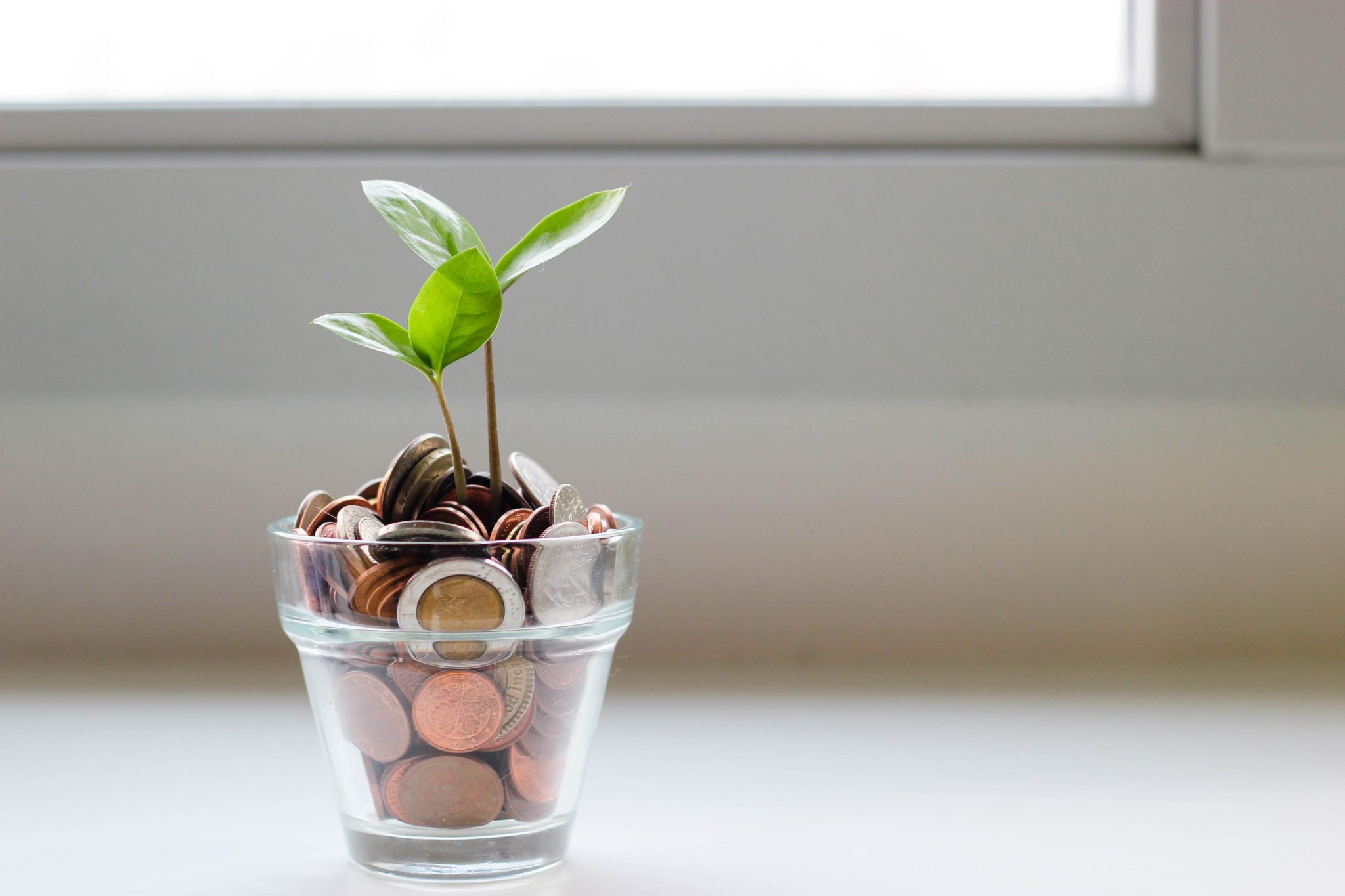 Besides gaining a good deal of exposure and industry insights, taking part in wedding photography fairs and trade shows is one more way to get more clients. And you don't have to necessarily book a massive stall to showcase your brand and services; even a small, eye-catching stall can work wonders for you. At these fairs, you'd get the opportunity to connect with couples face to face and understand what their expectations are. Even better if you could book some of them on the spot – think of running limited-period discounts to prompt them to book you right there! And if not, you'd still have their contact details and more chances to impress them through email campaigns and personalized marketing later. Wondering how to doll up your stall? Think of LCD showcasing your best images, big prints in aesthetic frames, or printed albums with full weddings. A photo booth can also be an excellent way to attract couples and show them what magic you can create even with limited resources.
9. Have An Attractive Website
Networking and promoting your business in the real world sure have their perks, but in this digital age, having an attractive and appealing website is as important for any business. So, get a website designed if you don't already have one – because it will serve as the online face of your business. When couples hear about you through your offline marketing channels or any of the forums online, they'd want to know more about you, your services, and get an idea about the kind of photography you do. This is where a website plays a key role. You can have an amazing Home Page talking about your business and services with a slideshow of testimonials at the end, a compelling About Me section to give a glimpse of your personality, and brag about your wins. You could also mention your contact details and give links to your social media handles on your About Me page, or have a separate Contact Me page for this. A visually appealing and aesthetically pleasing Portfolio page, a clear Pricing page, and a Blog page are also something you could consider having to add to the look and feel of your website and give your audience a wholesome experience when they land on your site. And don't forget to pay attention to the user experience of your website. After all, these little details go a long way to getting you more clients.
10. Blog Consistently
A website might help people reach out to you once they've already heard about you in some way or the other, but consistent and frequent blogging would ensure that you are easily found by more and more ideal clients. Search engine optimization (SEO) will help your blogs rank higher on search engines, say Google. This will keep your website top of mind for your target audience, and they would come looking for your website and photography services when they need a wedding photographer. It could take time for you to get into the practice of blogging, but the results can be rewarding. This is how to get more clients through content marketing. If you think that being a photographer, you know your skills like the back of your hand but don't really have the bandwidth to create blogs consistently, you could even consider taking the help of any of the blogging services that are available in the market.
11. Harness The Strength Of Social Media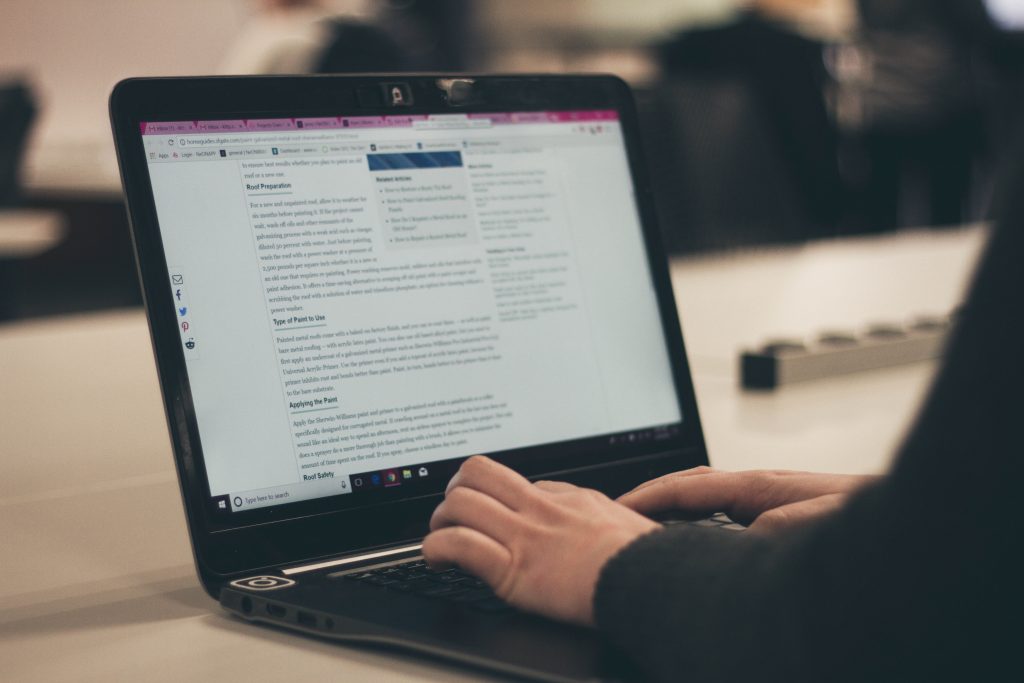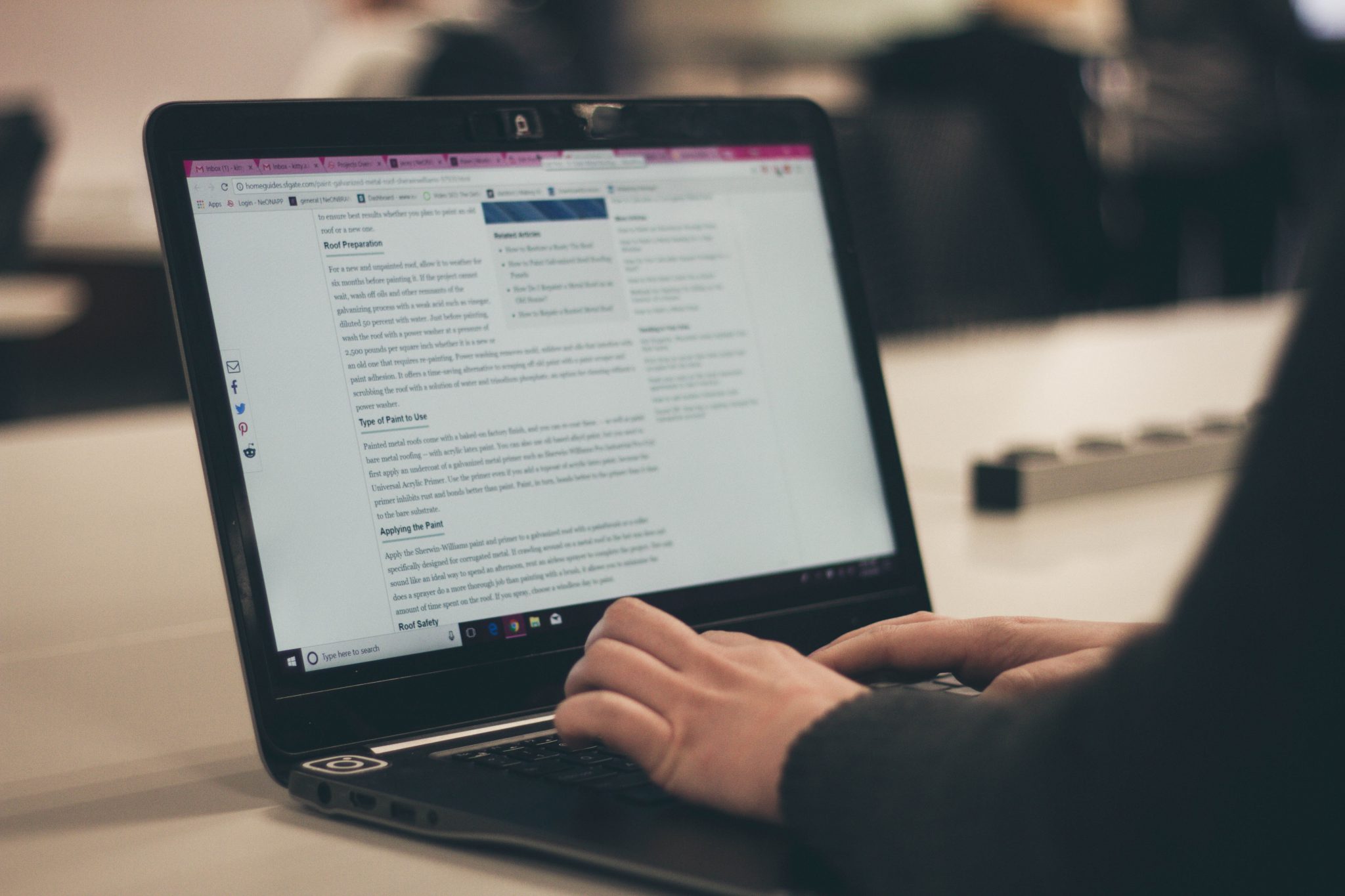 Social media has gained a lot of credibility in recent times to get more clients for businesses. As a photographer, it can be a great way to showcase your beautiful images to your potential clients. You can choose to post single images, put them in a slideshow, upload some behind-the-scenes videos, or post some fun images from your last trip to give your audience a peek into your personality. This will potentially give them an idea about what working with you could be like. Want to engage with your audience a little more? Consider conducting giveaways or contests to create a buzz around your brand and attract more clients. However, being active on so many social media platforms – such as Facebook, Instagram, Twitter, Pinterest, YouTube, or any other site – and consistently posting content to connect with your audience could take up a lot of your time and effort. Therefore, remember to first research which platform your niche audience is most active on and then streamline your resources accordingly.
12. Invest In Paid Advertising
How to get more clients faster? Now, if that's your question, then, investing in paid advertising online can be an excellent way to reach out to more of your ideal clients. This is also a great marketing strategy to fall back on in case you see any of your organic promotional efforts aren't yielding you your desired results. To decide which online platform you should choose, first try analyzing your website traffic with the help of Google Analytics. Learn where most of your audience or ideal clients come from? This will give you an idea about which channels you should use and which ones you should stop spending your time and money on. For example, on Facebook, you can find out which couples out of your target audience got engaged, who have been looking for bridal magazines, or searching for any wedding-related stuff. Since Facebook is also connected with your Instagram, you will be able to get better insights on both platforms. And when you target your ads to the right audience, your chances of getting more clients automatically go up.
Further Read: 5 Reasons To Reject Wedding Photography Clients
Running a business is not easy, and increasing your client base is one of the aspects that need constant attention. From networking with peer groups to staying connected with your past clients, from offline marketing to online strategies, different methods work for different businesses. A little bit of research and experimenting with different strategies is the key to adding to your clientele and scaling your business. These efforts could not only help you understand how to get more clients and ensure steady cash flow for your business but also help you build your brand's reputation in the market. And we agree that several aspects play a part in building a brand that ensures more clients book your service. Therefore, if you feel overwhelmed and think you don't have the time to take care of it all by yourself, you can always outsource tasks that don't need your complete attention. There are experts and tools available to help you optimize your workflow. Planning, setting a timeline for things, and customizing the strategies discussed here to suit your needs could help you achieve your goal. The idea is to enhance your customer experience so that they can trust your brand and book your services.
Using WordPress and want to get Envira Gallery free?
Envira Gallery helps photographers create beautiful photo and video galleries in just a few clicks so that they can showcase and sell their work.