11 Questions Wedding Photographers Should Ask Their Clients
by Alexandra Bateman on Jun 3, 2020
Do you want to know what questions you should ask your wedding photography clients? Having a discussion with your clients up front will help you prepare for the wedding day by finalizing all the details. In this guide, we'll share 11 questions wedding photographers should ask clients before the wedding ceremony shoot.
What Are Questions Wedding Photographers Should Ask and Why?
If you run a wedding photography business, you know how important your services are for the bride and groom's big day. They depend a lot on their photographer for capturing their once-in-a-lifetime memories. To make that special day even better, it's important to ask the right questions to learn about your clients' expectations.
Here are the questions wedding photographers should ask their clients, and why they're crucial to ask before you take their wedding photos.
1. What's your budget for wedding photography?
The first thing that you should ask your client is their budget for your photography services.
Even though it can be awkward to ask, you need to know how much your couple is willing to spend on photography. Their budget will tell you whether you can take the project or negotiate first. The budget of your wedding photography client may also determine which wedding packages you present to them at your initial meeting.
These wedding packages can even include extras like a print or digital wedding album — for an additional fee, of course!
You should consider several aspects before finalizing the price, including the photography clients' answers to many of the questions below.
If you're wondering how to price your wedding photography packages as a professional photographer, see our post on how much wedding photographers earn.
2. How many photos do you need?
This is the second most important question you'll need to ask to the couple. The number of hard and soft copies of photos will also have a big impact on how much your couple spends.
Once you know the couple's budget, you can offer different packages that meet both their monetary limit and their photo needs. It's smart to give them multiple options and let them decide between themselves.
3. How many guests are invited to the wedding?
You should know a rough count of the number of guests at any wedding you're planning to shoot. Having a head count will help you decide how to divvy up your time when photographing.
For particularly large weddings at a large wedding venue, you might even consider shooting with a co-photographer. That way, you won't miss any picture-perfect moments.
At big weddings, you may also benefit from the help of an assistant. Consider reaching out to fellow wedding photographers and striking a deal. If they act as second photographer at your next wedding gig, you'll do the same at their next shoot. It's a win-win that helps both wedding professionals.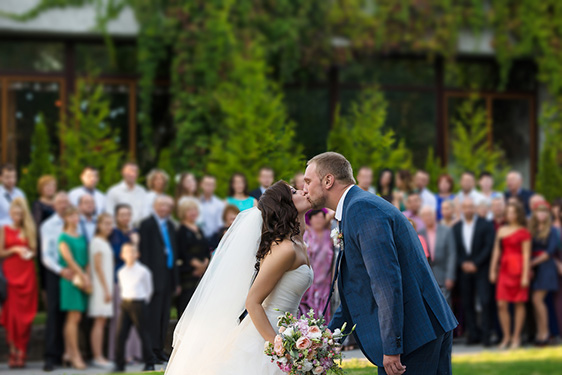 4. What are you expecting from your wedding photographer?
Couples have different expectations from their photographers on their wedding day. The answers you get to this question will vary from client to client.
While this can be a vague question, your client's answer will tell you a lot about what you can expect during the wedding ceremony. The couple may talk about their expectations of good quality photos, new ideas for poses and more.
5. Do you have a list of poses?
Some clients put a lot of thought and research into their poses, while others will want to leave that up to their wedding photographer. It's important to be prepared for either response.
If your clients have selected their own poses, listen to even their craziest ideas! Be patient and work with them to finalize a list. If they don't already have poses picked, you should suggest both pose ideas for the bride and pose ideas for the groom.
We recommend you to make a wedding photoshoot checklist that covers all the poses.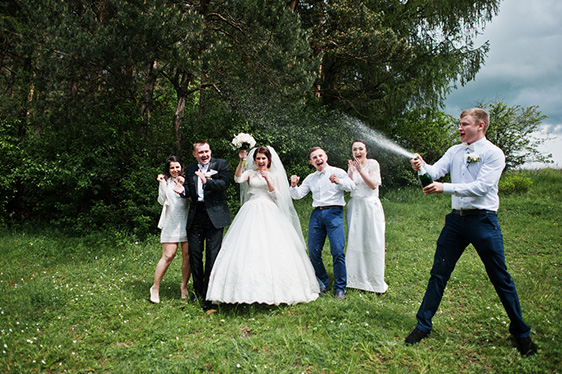 6. Do you want to take solo shots of couple before or after the wedding?
Ask the couple if they want you to take solo wedding photos before or after the ceremony. Working with your clients to create a schedule for the wedding day will make both your lives easier. Photographing weddings is all about planning ahead!
Check out the 15 unique and essential wedding photography pose ideas for couples to get ideas for your solo shots.
7. Will there be a coordinator to work with during the ceremony?
A coordinator or wedding planner is someone who can manage the group photos, tell you about the event details, give you the directions about key moments and more. Other than your couple, the wedding planner will know the most about how the wedding will run.
You can ask for a coordinator, or your clients may have already chosen a point person. It can be someone from one of their families or their friends. Maybe even a sibling or close friend of the couple.
8. How many group photos do you need of family, friends, bridesmaids, groomsmen, etc.?
Expect that many guests will ask you to take their group shots. Having a coordinator can help you manage the groups. The family of the bride and groom, friends of the bride and groom, bridesmaids, groomsmen and any other close family groups should be captured.
A coordinator can also tell you how to prioritize the groups, so you can manage your time accordingly.
9. Do you agree to sign a photography contract?
It's key to write up your terms for your clients to sign in a photography contract. A wedding photography contract covers all the details of the shoot, including budget, quantity of printed photos and soft copies, number of poses, total group photos, and more.
Ask the couple if they agree on the contract or not. If they don't, you can work together to adjust the photography contract. Once they've signed the document, both you and your clients should follow it for a successful venture.
Every professional wedding photographer has a wedding photography contract! Remember, this document protects both you and your wedding photography client. It's an essential part of being a wedding photographer.
10. How did you meet?
Getting to know your clients will help you to know what to expect on the big day. You can ask how they met for the first time, when they fell in love, and other fun questions about their relationship.
Having an open discussion where you learn a bit about one another will help build a solid foundation for your joint wedding photography project moving forward. This straightforward talk is the key to capturing photos with confidence on the big day.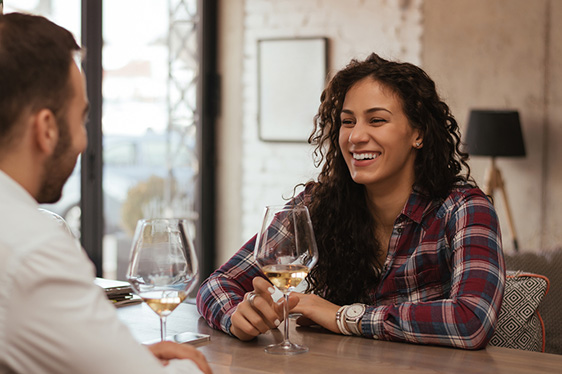 11. Will you recommend my services to others and get a discount on your shoot?
A recommendation by someone who has already used your services will help drive more clients to your photography business in the future.
Ask this question last, after you and your new photography clients have warmed up to one another. When they see what a friendly and professional wedding photographer you are, they'll be more likely to want to help you in exchange for savings on their big day.
That's all! We hope this guide has helped you to find the questions wedding photographers should ask clients before a wedding photography shoot. You may also want to check out our guide on 11 best wedding photography portfolios for inspiration, or our guide on how to start a WordPress blog to showcase your own portfolio.
Here are a few more wedding photography blogs you may find helpful:
If you like this guide, then don't forget to follow us on Facebook and Twitter for more free photography tips and resources.
Using WordPress and want to get Envira Gallery free?
Envira Gallery helps photographers create beautiful photo and video galleries in just a few clicks so that they can showcase and sell their work.