How NOT to Slow Down Your Site – Common Mistakes Photographers Make
by Brenda Barron on Aug 5, 2018
Is your photography site or picture heavy site moving too slow? When it comes to web design for photographers, lots of pictures and image-heavy themes are a common trend. After all, you want to show the world your skills, and impress them with your aesthetic talents. However, to really make an impact, it's not enough to simply flood your website with photos. In fact, there are plenty of image-related website mistakes that photographers make every day on WordPress.
Whether it's technical issues with photo quality or putting too many images in one gallery, there are plenty of traps awaiting a picture-focused website design. The good news is that you don't have to trip over these hurdles. With a little bit of planning, you can avoid the image-related website mistakes photographers make and optimize your photography website for speed.
1.     Too Many Images on One Gallery
When trying to showcase your work online, it can be tempting to cram as many images as possible into a single gallery. Unfortunately, your visitors don't always have time to check out your entire portfolio in one go. When they come to your site, they're looking for evidence of your skills in specific areas. That might mean that they want to browse through your wedding photography, check out your environmental photos, or look at something else entirely.
One of the biggest website mistakes photographers make is forgetting to organize their site by placing photos in a range of different galleries. By segmenting your portfolio by theme, you can streamline the customer journey and improve their chances of seeing photos that convince them to hire you in the future. Envira Gallery can help you create a range of focused galleries on your website, each with their own distinct theme.
Another popular solution to this issue is lazy loading. Basically, instead of loading your images all at once, your pictures will load as the visitor scrolls down to them, thus increasing page speed.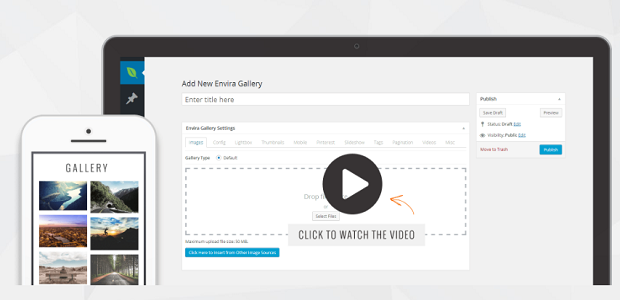 2.     Countless Huge Files
Full-sized images can be both beautiful, and important for showing off your photography know-how. However, when you have too many images with countless pixels on your website, you can run into some complicated problems. For instance, large images are more likely to load slowly – and slow loading times often cause visitors to abandon a website.
Since most backend systems allow you to upload images of any size, overestimating load speed is a common mistake. Fortunately, there are plenty of ways to reduce the size of your images quickly using plugins and other tools. For instance, ImageMagick allows you to change the size of your files either one at a time or in batches. Alternatively, you can try TinyPNG to compress your images before you place them on your website.

3.     Forgetting to Crop your Pictures
From uploading too many images to failing to prepare pictures for their life online, there are plenty of roadblocks stopping photographers from having the ideal digital presence. Just as using huge files can slow your site down, full-frame images can be harder for the site to process. Lack of image cropping can also create an unprofessional-looking stack of images that make your site look thrown together.
One of the most common image-related website mistakes photographers make is to simply upload the original image files from their camera up onto their website. However, the result of this can be slow loading times and pixelation. To display images properly, you'll need to make a few adjustments before you put them on your site. It's a good idea to crop the images to the correct dimensions or size before uploading them so that every image renders properly.
4.     Abandoning SEO
Before an audience can fall in love with your skills and photos, they need to find your website. While they say that an image can be worth a thousand words, photos don't speak by themselves – particularly to search engine crawlers like the ones Google uses. If you want your website to rank high enough to start bringing in organic traffic, then you're going to need to take some extra steps to make your site stand out.
When search engines browse through website images, they're looking for "alt-text" – something that can be added to the photos in your gallery to describe the content of each photo. This is another reason why too many images can be a problem on a photography website – it means you have more pictures to add text to.
While most images start out as files named things like "DSC2399400.jpg" – that won't do much for your SEO. Instead, you're going to need to use a few keywords to help your site rank and to describe each image. You can also embrace plugins like Yoast to make optimizing your site a little easier. Yoast allows you to choose keywords for each of your galleries and posts so that you're sure to rank higher.
You can learn more by checking out How to Optimize Your WordPress Galleries for SEO.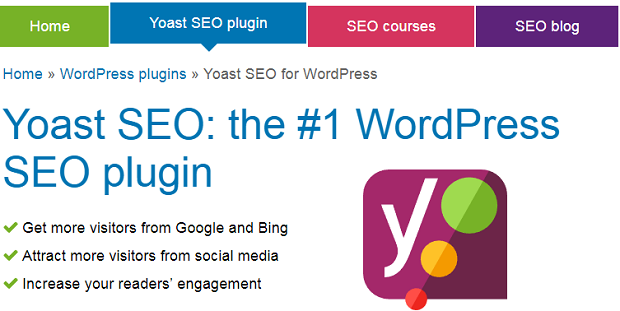 5.     Not Optimizing for Appearance and Speed
Perhaps the biggest mistake that any photographer makes, beyond using too many images in a single gallery, is failing to optimize those images for appearance and speed. We mentioned above that huge image sizes can easily slow down your website, and that quick load times are critical to SEO. In fact, one study found that 47% of viewers want to be able to see your images in two seconds or less.
Of course, there's more to capturing and keeping the attention of an audience than making everything load quickly. You'll also need to make sure that your images look professional when they appear. That means you'll need powerful rendering abilities to ensure all of your pixels show up perfectly on screen, as well as comprehensive coverage that leaves no important photos behind.
A great way to make sure that your images are optimized is with a tool like EWWW Image Optimizer. The great thing about this resource is that it works with a range of photo files, including JPG and PNG. What's more, optimization happens automatically, so you don't have to go back through your site manually.

6.     Forgetting Blog Pictures
Finally, when you're trying to avoid the common website mistakes photographers make, it can be tempting to cut down on the photos in your blog posts. After all, if you're concerned that too many images are going to slow down your site, it might seem better to make the most of your galleries rather than show pictures on blog posts. However, remember that your blog is what keeps pulling people back to your site and nurturing them towards conversion.
So, how many pictures should you use on each post? One study suggests that the highest-ranking blogs stick to a rate of around one photo per 350 words. If you use the optimization tips above, your pictures can help you to make deeper connections with your audience. Additionally, blog posts give you an exciting and contextual way to show off your work.
It's not always easy to build a powerful online presence for your business and brand. There are plenty of mistakes that can hold you back from success. Fortunately, with the tips above, you should have everything you need to set yourself up on the right track.
You may also be interested in:
How to Quickly Grow Your Photo Blog on WordPress
15 Best Free Image Optimization Tools for Image Compression
Top 12 Places to Sell Photos Online and Make Money
How do you make the most out of your WordPress site? Let us know in the comments below, or follow us on Facebook and Twitter for more great photography and website advice.
Using WordPress and want to get Envira Gallery free?
Envira Gallery helps photographers create beautiful photo and video galleries in just a few clicks so that they can showcase and sell their work.