9 Tips for Shooting a Friend's Wedding
by Waseem Abbas on Jun 8, 2017
Do you want to photograph your friend's wedding? Wondering if they will ask you for discounts and other favors? As a wedding photographer, you should keep your work and friendship separately. In this guide, we will share the 9 tips for shooting a friend's wedding.
You may know that wedding photography is saving memories for lifetime for the couple. Shooting a friend's wedding can be tricky since if something goes wrong, it can affect your friendship.
Shooting a Friend's Wedding
There are different types of requests from friends to shoot their wedding. It may start with asking for discounts.
Though real friends pay full price for your service, you may find people who will be standing with the free-photographer-wanted tag. You need to know how to respond to requests for free photography as your time and skills are valuable.
Other than this request, we list down the tips for shooting a friend's wedding:
1. Carefully Consider Whether to Charge
First thing that you need to look into is charging your friend for photography services. Professional services never come free.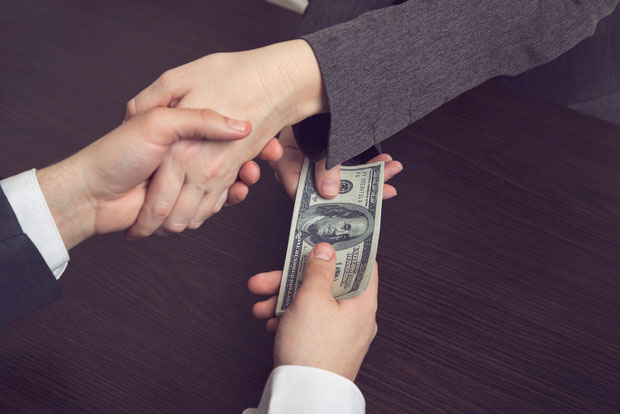 However, you can give discount to your friend in the average photography rates as a courtesy of your relationship. This way it'll be easier for you and your friend.
2. Sign a Professional Contract
No matter how strong your ties are with your friend, you should sign a professional contract. Spelling out all the details will help you keep the friendship and work separate, and prevent arguments down the road.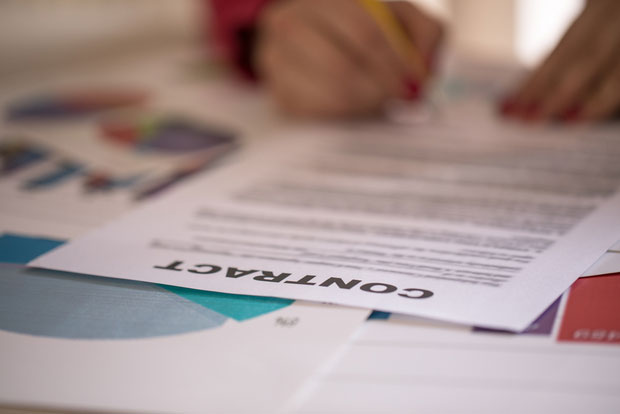 You should check out this guide on 5 best free wedding photography contract templates.
3. Communicate Your Plan for the Shoot
As a wedding photographer, you must have a plan for the big day of your friend. It can be about poses, venue and direction for the shoot.
We recommend you to discuss the plan and take feedback from the couple. Be professional with your friend, so they understand that they chose the right person for the job.
4. Promise Less, Deliver More
During your planning discussions, you'll get an idea of the expectations of couple. Instead of exaggerating and promising services to impress your friend, you should wait for the wedding day and deliver your best.
It's always a good option to under promise and over deliver. The couple will like to see your creativity on their big day.
5. Visit the Location/Venue of the Wedding
Make a visit or multiple visits to the wedding location. You can check light options, light on different timings, and areas that can be used for the solo and group shots.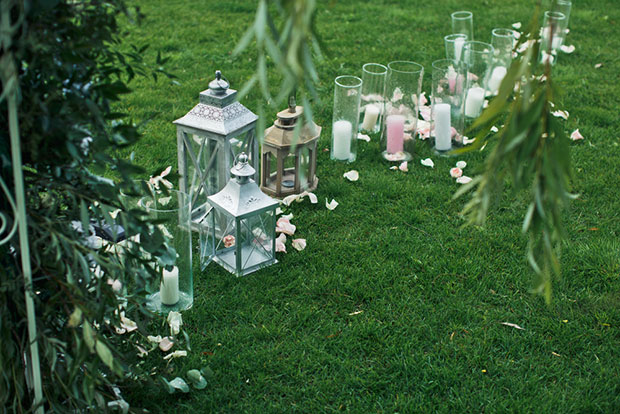 Once you know the venue, it will be easier on the wedding day to manage your time and shots.
6. Look for the Light
By checking the venue, you know about the light options. Natural light is the best pick for amazing photos.
You should check out this guide on everything you need to know about photography lighting.
7. Go With an Assistant
Since you are also friends with the couple, so you need to be attentive to the events and at times you may have to be a part of the ceremony too. In that case, you need an assistant who covers you in these situations.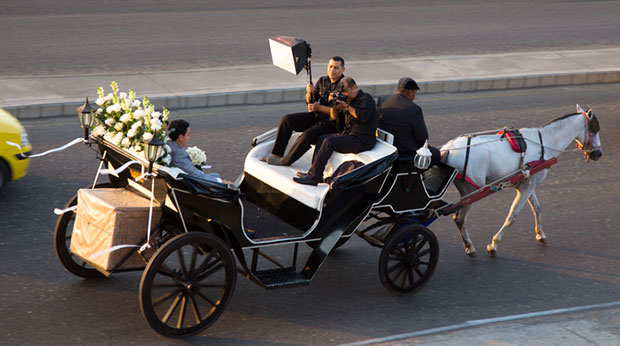 An assistant photographer is always helpful in handling the shots that you may have missed out.
8. Shoot Your Signature Shots
Your friend must have seen the signature shots that attracted them to ask you out for shooting the wedding. Don't miss these shots as they represent your uniqueness.
You should also check out our guide on 15 unique & essential wedding photography pose ideas for couples.
9. Ask for a Testimonial
Since you are giving discounts to friend, you can ask for a good testimonial in return to the favor. Testimonials are a great word of mouth to get more clients and business.
That's all. We hope this guide has helped you to learn the 9 tips for shooting a friend's wedding. You may also want to check out our guide on 9 best tips to become a successful freelance photographer and read these 25 legit ways to make money online with blogging.
If you like this guide, then please follow us on Facebook and Twitter for more free photography tips and resources.
Using WordPress and want to get Envira Gallery free?
Envira Gallery helps photographers create beautiful photo and video galleries in just a few clicks so that they can showcase and sell their work.