What to Do When The Bride Is Unhappy With Your Wedding Photos
by Waseem Abbas on Nov 22, 2017
After a wedding photography session, is the bride unhappy with wedding photos? Are you looking for a strategy to solve the problem? Sometimes you need to deal with the unhappy clients and it can be very difficult. In this guide, we will share what to do when the bride is unhappy with your wedding photos.
Here are a few strategies that can help you to handle the situation when a bride is unhappy with your wedding photos:
1. Talk to the Bride
The first thing that can help solving any problem is to communicate properly. To avoid a problem is never a solution. It will allow you to learn about what the specific issues are. You should listen and identify whether the objection is right or wrong, so you can prevent the problem with future clients.
It is recommended to take some time before making an argument. You need to put yourself in her shoes and understand what she has been expecting from her photographer.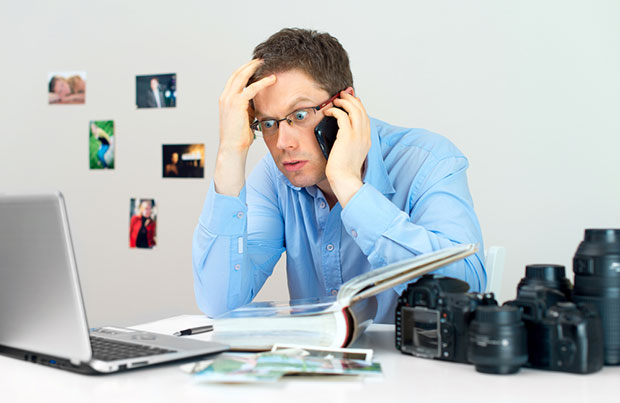 You may find that many problems are solved in this step only. However, the mode of communication is very important. If it's possible for you to talk to the client face to face, then go ahead and do it. Communicating over phone or email can results in arguments which are not easy to solve.
2. Stay Calm and Don't Get Personal
Sometimes you need to listen a few harsh words when a client hates their photos. You need to stay calm and listen to them properly.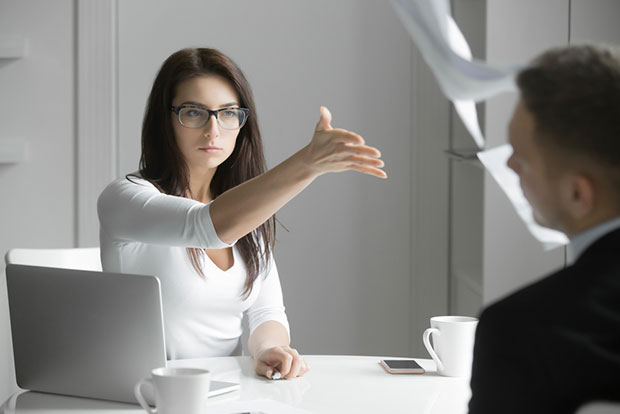 If this problem is solved, your patience will be appreciated by the client. Don't get personal on the feedback as it can help you improve in the future.
3. Offer Possible Solutions
The solution is based on the nature of the problem. As a wedding photographer, you know that it's not possible to re-shoot the ceremony.
What else you can do? Try offering them free prints, or give them a full refund.
You may not like a solution that can cost you some money, but it's better than losing clients in the longer term. Even if you're not at fault, the client may be so impressed by your generosity that their opinion is turned around. This can result in a good reputation and more referrals and more photography clients.
However, you need to judge what solution is better for the situation you are dealing with.
4. Learn From the Situation
Every problem is a lesson for the future. Sometimes you may not reach to a solution, and you might need to walk away leaving the client unhappy.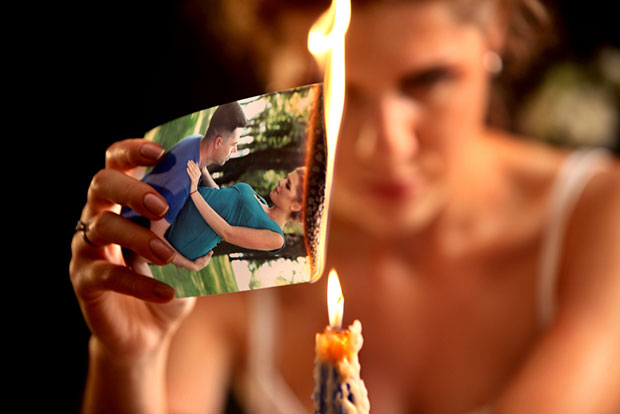 In case, you are successful to make your client happy, then what makes them happy and what you can do better without getting into any loss? As a photographer, all the photos you capture can be a lesson for you.
5. Choose Your Clients Wisely
Yes, you need to choose your clients! It's not necessary to say yes to every other offer. In the initial phase of a wedding photography business, most of the photographers accept all the clients without wondering where it will end up.
However, the journey teaches you when to say no to a wedding photography client. It may not lose you the money, but you will understand when to accept and when to reject photography clients for the right.
It's different when you are shooting a friend's wedding. Both of you adjusts to some extents. We recommend you to sign a wedding photography contract anyway as it will cover major issues before the shoot.
That's all! We hope this guide has helped you to learn what to do when the bride is unhappy with your wedding photos. You may also want to check out our guide on what should a wedding photography package include. Do you have a photography website? You should check this easy guide to speed up your site's performance.
If you like this guide, then please follow us on Facebook and Twitter for more free wedding photography tips and resources.
Using WordPress and want to get Envira Gallery free?
Envira Gallery helps photographers create beautiful photo and video galleries in just a few clicks so that they can showcase and sell their work.