5 Best Free Photography Courses for 2019
by Brenda Barron on Oct 29, 2018
Did you know that whether you're an aspiring photographer or a professional who wants to expand their skills, sometimes the best thing you can do is an enroll for a photography course?
Whether online or offline, lessons in photography help make you a more competitive and attractive option to future clients, by showing you how to make the most out of your craft.
There are photography courses available today that support artists at almost every skill level. Some will teach you basic concepts like how to work with light, shadow, and composition. Others might cover more complex ideas like shooting in darker spaces.
So, which are the best free photography courses to consider as we approach the new year?
Here, we'll cover:
The best photography courses for 2019
The lessons they'll cover
What skill level you'll need to take each course
Let's begin!
1.     The Basics of Photography: The Complete Guide
Level: Beginner
While you might not think of Lifehacker as the ultimate place to go for your photography education, this free guide contains everything you need to know to start making the most of your camera.
The three-stage tutorial covers everything from how a digital camera works, to the settings you'll need to work with, and the compositional techniques professional photographers use. There are also additional resources available to help you access more information on each topic, including a few useful videos.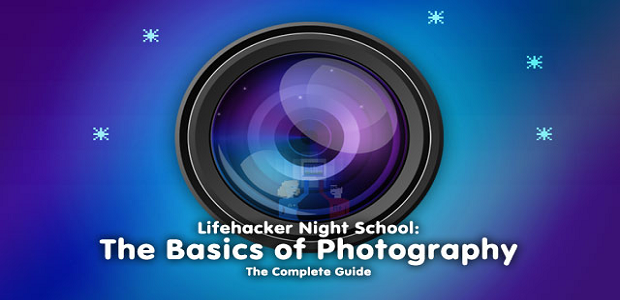 2.     Photography Exposure Best Practices
Level: Intermediate
Exposure is one of the most essential components of great photography. If you want to capture an amazing image, then you need to make sure that you get the exposure just right. Part of this means finding a space with the right lighting. However, you'll also need to know how to use your camera settings and photo processing tools to your advantage too.
This course covers the best practices that you'll need to keep in mind when you're working with exposure. You'll learn what you need to do to set your pictures up for better exposure, and what you can do to boost your photography after your images have been captured.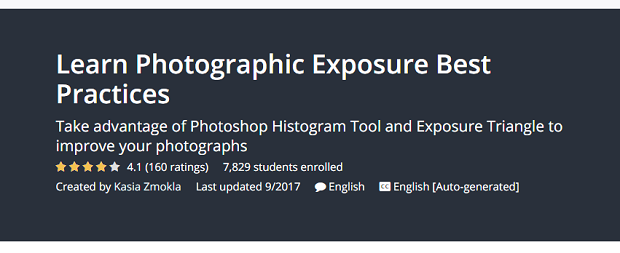 3.     Nightscapes: Landscape Astrophotography
Level: Advanced
If you've been taking stunning photos for a while now and you want to take your skills to the next level, then you might be looking for more advanced free photography courses. The Nightscapes course by Ian Norman looks at the connection between astrophotography and landscapes in situations with very little natural light.
This free online photography course for advanced artists will take you through the various steps involved in planning, shooting, and processing amazing astrophotographs. There are 9 videos available in total. They take you through the full process, and each of them covers a specific element of astrophotography. The pictures that you'll learn to create are stunning, and a great way to become more competitive in your field.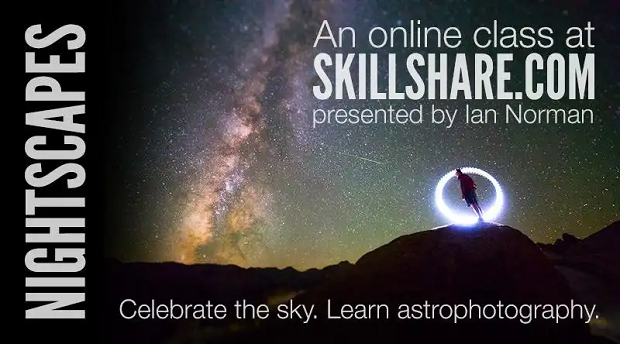 4.     Commercial Photography: Still and Moving Pictures
If you want to build a business out of your photography skills, there are more options available than just wedding photography or portraits. You can also consider commercial photography.
This completely free FutureLearn course is for aspiring photographers who want to develop their skills dealing with commercial images. You'll be able to explore both moving and still photographs. This gives you a chance to think about going beyond standard photography and consider video and film-making too.
This is one of the best free photography courses because it's based on various elements of the photography courses held at the Norwich University of Arts, so you know there are some great lessons available.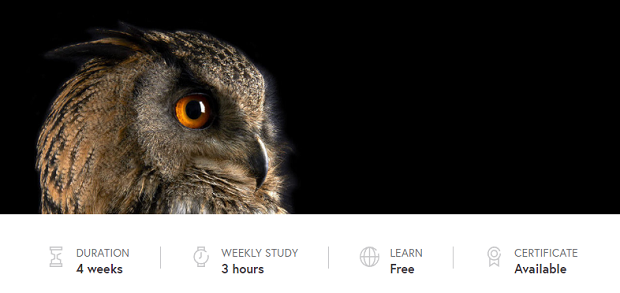 5.     CreativeLive On-Air Classes
Finally, if you're thinking of starting the new year with a commitment to constant learning and improvement, then you can't go wrong with a subscription to CreativeLive. While this website mostly sells courses, it also offers a range of free classes that are available to watch live on a daily basis. You can use these incredible videos to learn everything from portrait photography basics, to image editing skills and more.
Start each week by checking out what kind of courses are available in the days to come and decide whether you want to "RSVP" to any of the lessons. Make sure to take note of the days and times of the classes you wish to attend, as there are many courses to keep track of each day.
There you have it! 5 fantastic free photography courses for you to check out in time for 2019! For more help building up your photography skills, make sure to check us out on Facebook and Twitter.