How to Choose a WordPress Theme for Your Photography Website
by Waseem Abbas on Sep 21, 2017
Are you looking for a WordPress photography theme? You may want to know some key factors to consider before selecting a theme in WordPress. In this guide, we will share how to choose a WordPress theme for your photography website.
Why You Should Create a Photography Site?
Before we talk about your photography theme, let's take a look at why you need a website.
Promoting your website online allows you to reach new people and expand your business. Nowadays most people search for services online, so you should have a website that's easily discoverable.
Having your own website makes your business look more professional, and gives you complete control over your photos are displayed online. You can customize your photo galleries and add advanced features such as photo proofing and online payments.
But finding a good WordPress theme for photographers can be difficult. With thousands of themes available, how do you choose?
In this guide we'll walk you through how to decide on the best WordPress theme for your photography site.
Before You Begin: Setting Up Your WordPress Site
You should start by setting up your photography website. The first thing you need to do is to get a good and reliable WordPress hosting.
We recommend you choose either WPEngine or HostGator. For our users, they offer upto 57% OFF on the web hosting packages.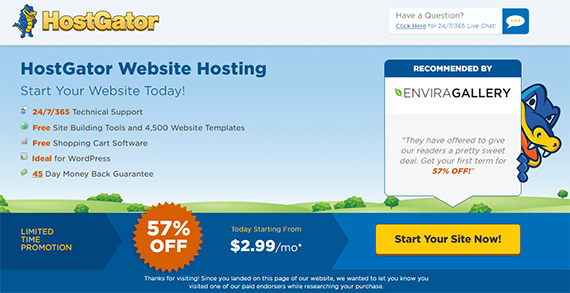 Once you get your web hosting, the next thing you should do is to install WordPress. The above mentioned hosting providers offer easy 1-click installation. If you need to manually install WordPress, check this beginners guide on how to install WordPress.
Upon installing WordPress, you are ready to add your theme and content to your WordPress photography website.
Choose Your WordPress Theme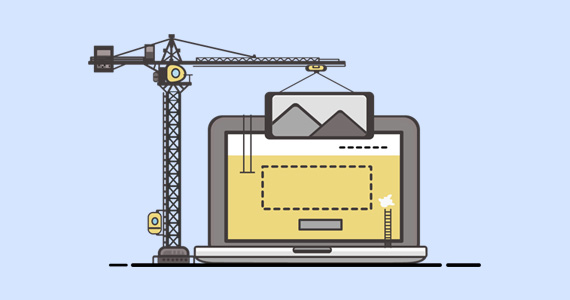 When selecting a WordPress theme, there are few things that comes in your mind. Here are a few of the most important.
Pricing
The first thing is your budget for the theme. In WordPress, you have a variety to choose from. The price ranges are all over the place, so you can select the best theme in your budget.
There are a lot of free themes available as well. But keep in mind that many free themes are limited in features and support.
Features
For the perfect WordPress theme, you need to look into its features.
What features should you look for? It depends on your needs and your vision for your site. However, you should check these tips for creating a photography website to understand the options you should consider in your theme.
Some themes come with built-in features like page builders, different color schemes, and even image gallery builders. But often it's better to go with a lightweight theme that has a design you like, and then add the features you need using plugins.
Photocrati is a theme for WordPress that provides many of the helpful features you'll need to run a successful photography website.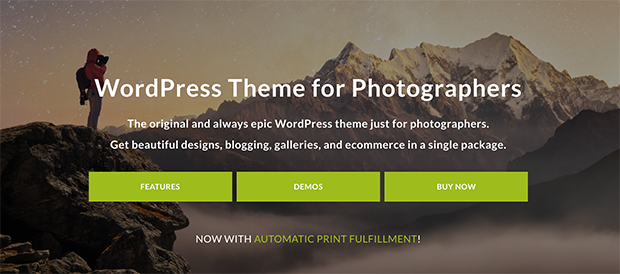 The theme boasts built-in eCommerce and proofing gallery features, integration with popular websites like Paypal and Stripe, and easy to use and customizable website templates for pages, blogs and image galleries.
Try Photocrati on your WordPress photography website today.
You can find other clean, modern theme options for your photography website at Imagely. Imagely's host of Genesis child themes were designed for photographers who want to foreground their photos.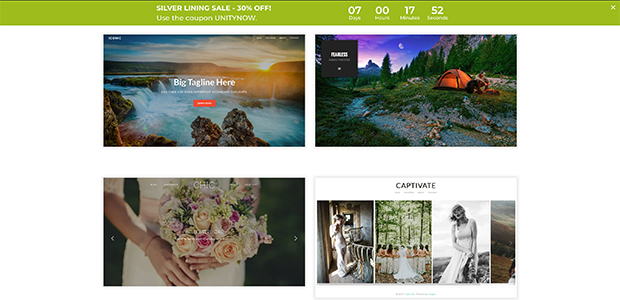 Choose one of Imagely's photography themes to create a photo-centric site that puts your skills on display!
Support
Sometimes you may need help setting up your theme. In that case, you should look for a theme that includes support from the theme developers. Some themes also offer detailed documentation to help you get set up. Make sure to double check the availability of support and documentation before investing in a theme.
At Envira Gallery, we worked hard to find the best themes for photographers that are feature rich and beautifully designed. Here is a list of the free WordPress photography themes.
Don't forget to read the reviews of your most favorite themes. These reviews help in knowing why a theme is good for your site. Check out the WordPress theme reviews before selecting your theme.
Create Your Photography Website in WordPress
Now you have your photography theme for WordPress. Simply add it to your site and check how it looks. For more details, you should check this easy guide on how to create a photography website in WordPress.
What Mistakes Your Should Avoid in Your Photography Site
Since you have the best theme for your site, you should make sure that nothing is missing. From contact form to about page, everything on your site should be the best. Simply follow this guide on 12 mistakes to avoid when building a photography website.
We hope this guide has helped you to learn how to choose a WordPress theme for your photography website. You may also want to check out our guide on how to create wedding photography Facebook ads to win more clients. In case, your wedding photography site is not ranking on search engines, then check this ultimage WordPress SEO guide for beginners.
If you liked this guide, then follow us on Facebook and Twitter for more free wedding photography tips and resources.
Using WordPress and want to get Envira Gallery free?
Envira Gallery helps photographers create beautiful photo and video galleries in just a few clicks so that they can showcase and sell their work.