Top Landing Page Builders for Photographers in 2021
by Keren Dinkin on Jul 13, 2021
With the growth of digital marketing, promoting your business online has become a mandatory practice for all businesses and freelancers alike. For photographers, this translates to advertising and showcasing your portfolio online. However, coding is not a skill included in photography, so not everyone knows their way around it. Nevertheless, if you're a photographer planning to take your work online, then we have the solution for you. After going through our list of landing page builders, you too can have a page that converts viewers into clients.
The best thing about many page builders is that you can leave partial or entire processes to the AI and do what you do best.
Before we jump into technicalities though, let's understand landing pages.
What Is a Landing Page?
Have you ever clicked on an advertisement and landed on a new page that sells that product or service? That's a landing page. It's an independent web page created by the advertiser or a product or service, and its sole purpose is to follow up on promises made in the promotional ad.
The ad or blog aims to raise curiosity, whereas the landing page's job is to convert that interest into a purchase.
If your homepage gives the visitors a clear idea of your business and services, then the landing page gives them the option to interact with your business. It allows you a space to make an offer to your visitors in return for their name, contact information, etc.
This offer could be a free eBook, templates, newsletter subscription, or more. Visitors will share their information to receive these services.
While you can add as many landing pages on your website as you like, it is better to have more than one. This is because each landing page will serve a different purpose. The essential need for a landing page is to convert. Because you simply cannot send potential clients to a homepage and expect them to navigate the entire website to find that one product or service that intrigued them. If you do that, they will lose interest and close the page.
How to Create a Landing Page?
If you're using a content management system like WordPress or HubSpot, you can leverage their block editor to make your landing page. It's as simple as browsing through their templates and picking one. If none catch your fancy, you have the option to make one as well.
Are you not using CMS? No problem! We've put together a little information to help you out!
WordPress Block Editor
Have you ever seen a web page with nothing but text? Probably not. This is because landing pages need to convert without overwhelming the visitor. And, of course, everything looks better with pictures.
The Gutenberg block editor, also known as the WordPress editor, provides you with multiple blocks to make your post more attractive. You can add text, headings, titles, images, and videos in predefined blocks. While you can do this manually as well, the block editor makes the entire process much smoother.
This reduces the need for you to hire a developer to make your website or landing pages.
How to Use the Block Editor?
To create a page on WordPress, you can simply go to the dashboard and click on the "Pages" button and then select the "Add New" option.
This opens the editor to the default blocks, aka the title and paragraph blocks. If you want to add new blocks after the paragraph or title, you can do this by clicking the "Add New Block" button on the top left corner of the editor. Each block you create has a separate toolbar and settings to help you customize your content.
Tried it and got stuck?
Worry not. It happens to most beginners! The easiest way out is to use a page builder plugin.
Not sure what that is? Let us help!
Landing Page Builders for WordPress
Think of them as landing page creators that assist you while you make landing pages. You can use them to add more customizations and widgets without having to learn to code.
Are you wondering how that's different from the WordPress block editor?
They are not. Plugins provide the same customizable options to make a page, but they have more options in templates, fonts, and stock images. It allows you to create a web page with a rich and professional feel.
They are less expensive than hiring a professional designer. And this is important as most people, including photographers, who are just starting to promote their products and services online, may not have the budget to hire a professional coder.
Need more information on website builder plugins? Check out this comparison!
Don't have time to browse? Then try our recommendation! The Elementor is the best plugin for beginners who do not want to get into the complicated functions of the landing pages. It is an easy-to-use, premium plugin that provides you with the most customizable options that no other plugins can.
Unafraid of getting technical? Here's our list of the top builders!
Top Landing Page Builders for Photographers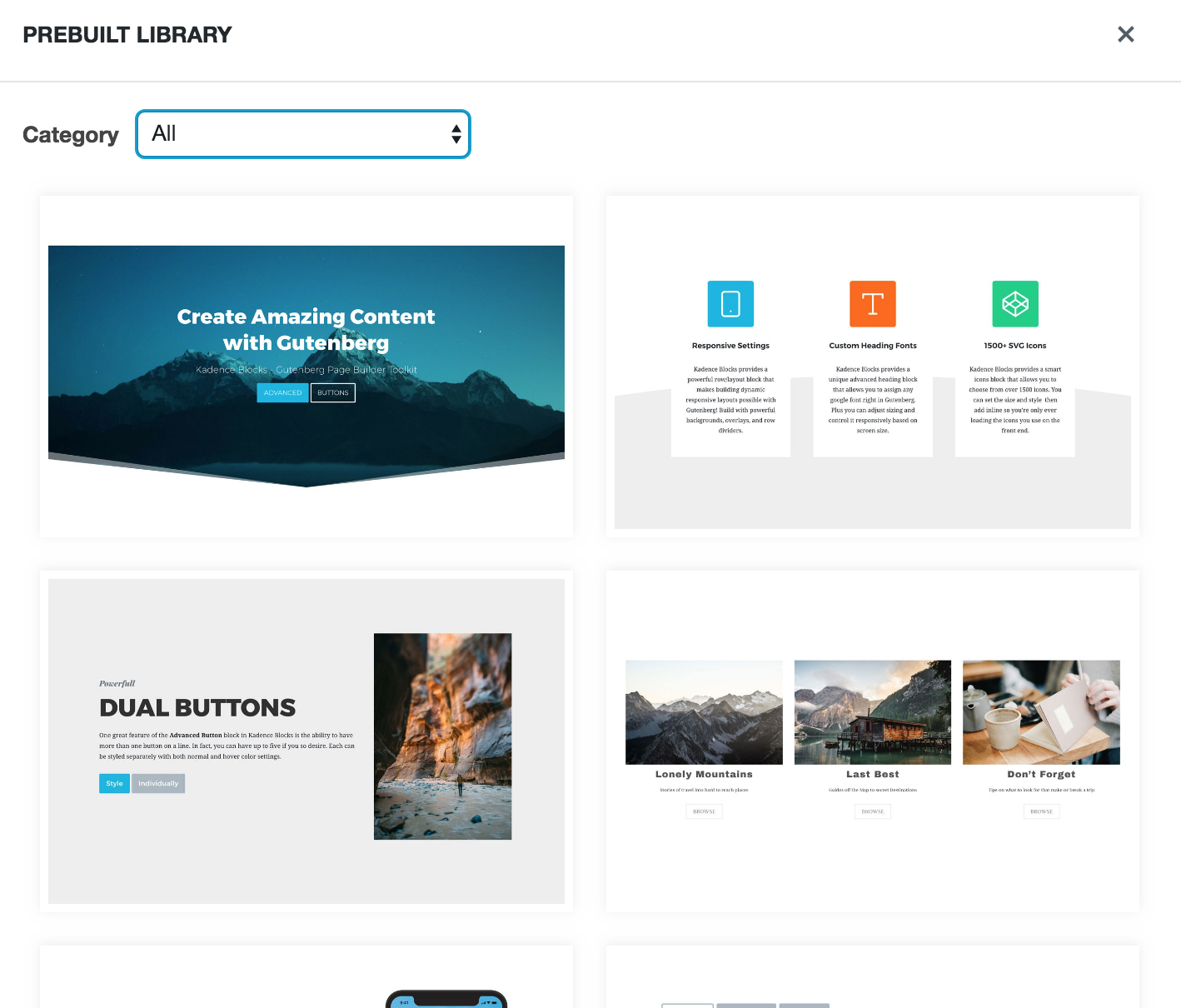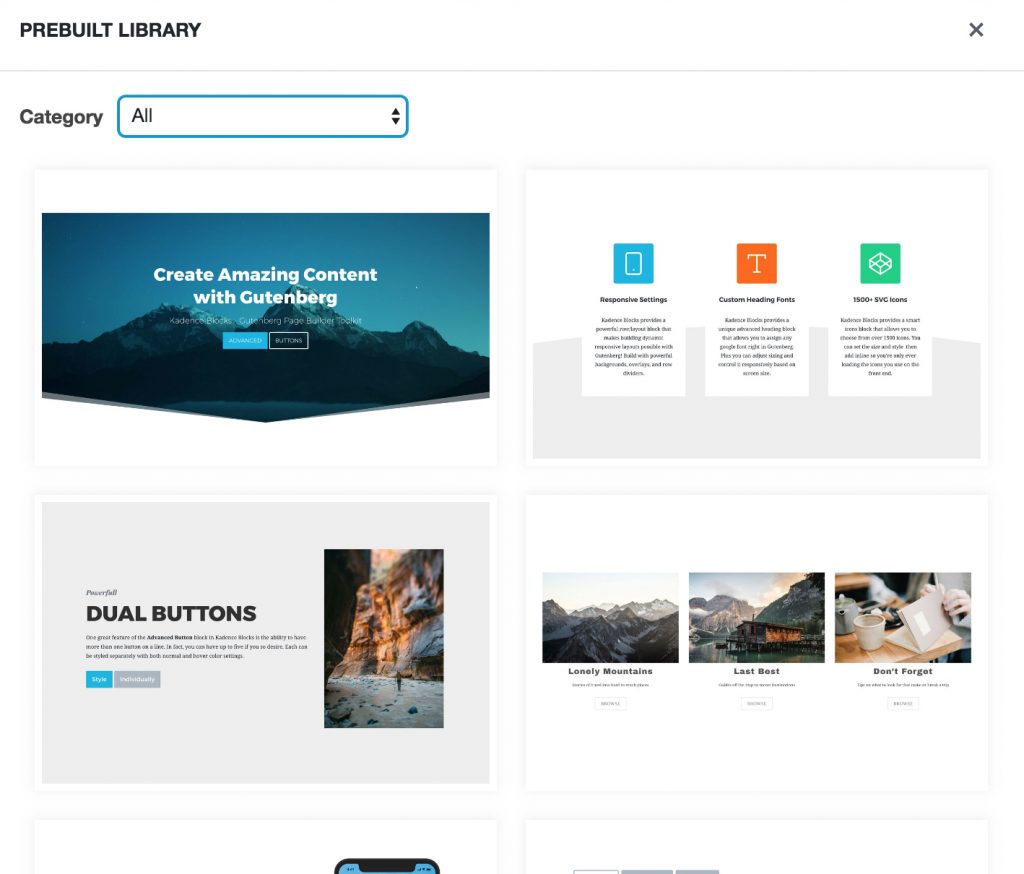 Kadence Block Editor Plugin
The Kadence plugin extends the editing capabilities of the Gutenberg block editor. So now, you can either build a layout from scratch using their row layout blocks or insert one from their prebuilt library. It has an advanced heading block that includes more font settings than WordPress. It also allows you to customize the pages to suit mobile and tablet devices.
Another great advantage is that you can add more detail to your pages using advanced background features, which is useful for photographers since you can use your website to depict your sense of depth and visual aesthetics better.
If you have to build a website, then it's obvious that you need to have a defined theme and style. This also means you won't be changing your fonts, color, border, etc., for every post, right? With Kadence, you won't have to. You can easily start adding content to the predefined defaults from your previous posts.
The best part is its form block. It allows you to add as many fields as you want, redirects users after they hit the submit button, and has built-in google reCAPTCHA support. In addition, the forms are protected and customizable in every way. The only drawback is you cannot set auto-response emails and automatic database entry unless you have the pro version.
Kadence also has an advanced gallery block where you can select from various image presentation styles, including a carousel, masonry, grid, etc. These galleries can be customized to include image filters, border-radius, box shadows, thumbnail ratio, etc. You can even lightbox the images to highlight them selectively to showcase your photographs better.
If their gallery block isn't as robust as you would like for your landing page, try the Envira Gallery block alongside the Kadance Block Editor Plugin.
What's more?
You can add captions to the images in four locations and custom link each image to a different page or website.
Kadence does have more features and customizable blocks with its editor, but these are the most relevant features for photographers.
Elementor
Elementor has 90+ widgets for you to customize your web page. You can also see the changes as you edit the page with its live "drag and drop editor." Meaning there is less time spent on making sure the changes are implemented and more time to improve the layout of pages. However, this does not make the changes permanent. To make the page live, you need to click on the publish button at the bottom of the editor located on the left of your screen. Since it's an open-source plugin, anyone can improve it. This means Elementor remains up-to-date.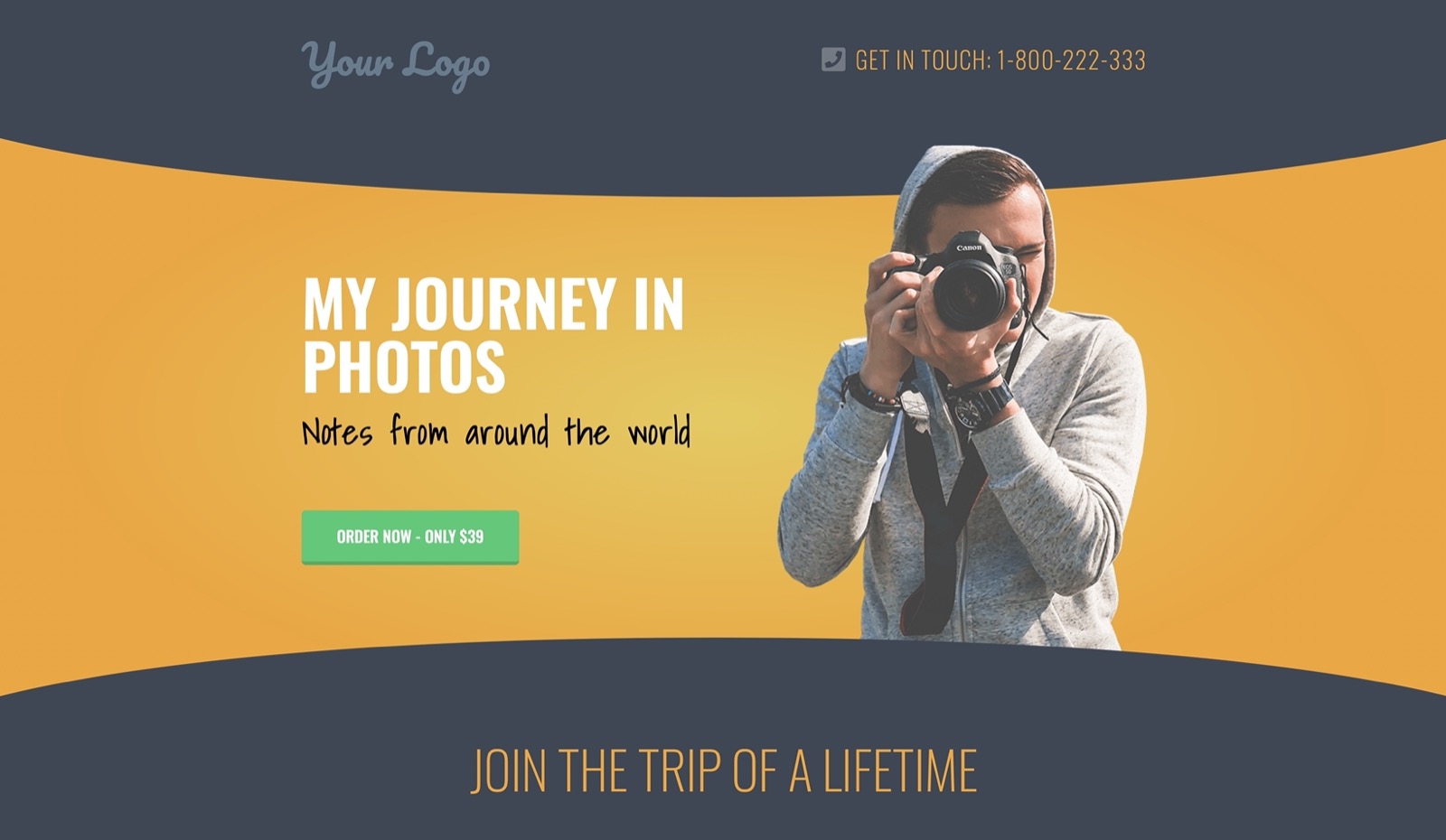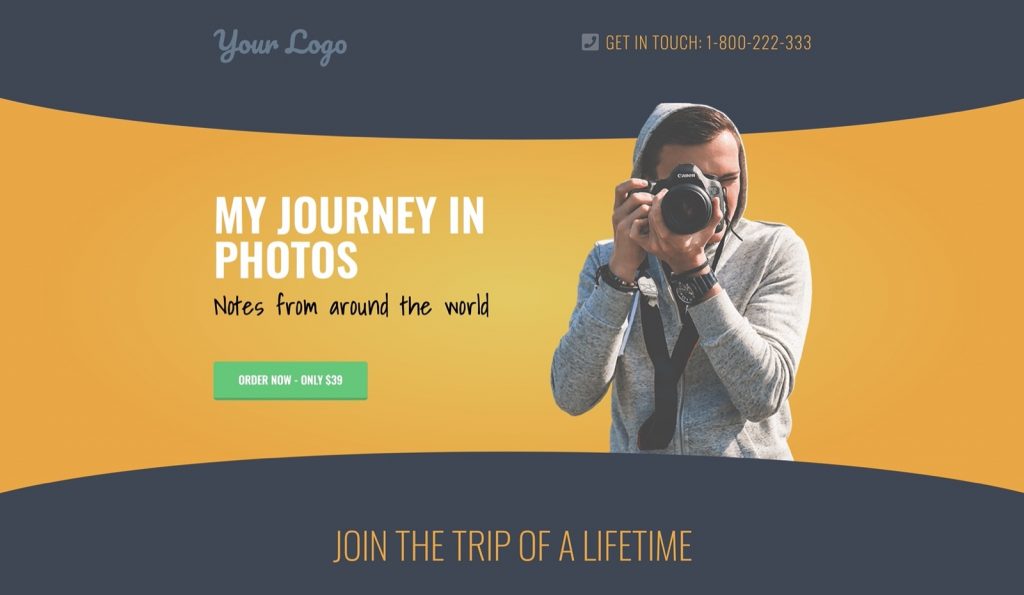 There are also fully designed templates available through Elementor. There you can find it when you click on the "folder" button in the block window. This will take you to the template folder, where you can either look at sample multiple templates to inspire your design or insert one of these directly. After inserting, you can continue to edit the page. If you want pre-designed templates for certain sections of your page, you can choose from the individual block categories. They have various options for every page type and purpose like service, landing or contact us page, etc.
You can also customize forms on Elementor and build an online portfolio to showcase your work without any effort.
Like Kadence, Elementor also allows you to design custom layouts for mobile, laptop, and other devices. It comes with a theme builder that is common for most plugins today and a popup builder tool. You can also add motion to elements, animations or customize fonts and shapes on your page.
Elementor also integrates easily with other SEO plugins to allow you to optimize your webpage's SEO in the Elementor editor itself.
Create incredible galleries by using Envira Gallery's Elementor addon with your landing pages.
Beaver Builder
The Beaver Builder interface works similar to Elementor's live drag and drop. It also has templates for every page and allows you to save new templates for future use. It has 30 templates for landing pages alone, which is good if you're not interested in creating new ones for yourself. The pages you create are easily integrated for all devices with Beaver's mobile responsive theme.
A good feature of Beaver Builder is the option to add widgets from third-party plugins or WordPress. This makes your web page more customizable as you can add unique addons on a single page.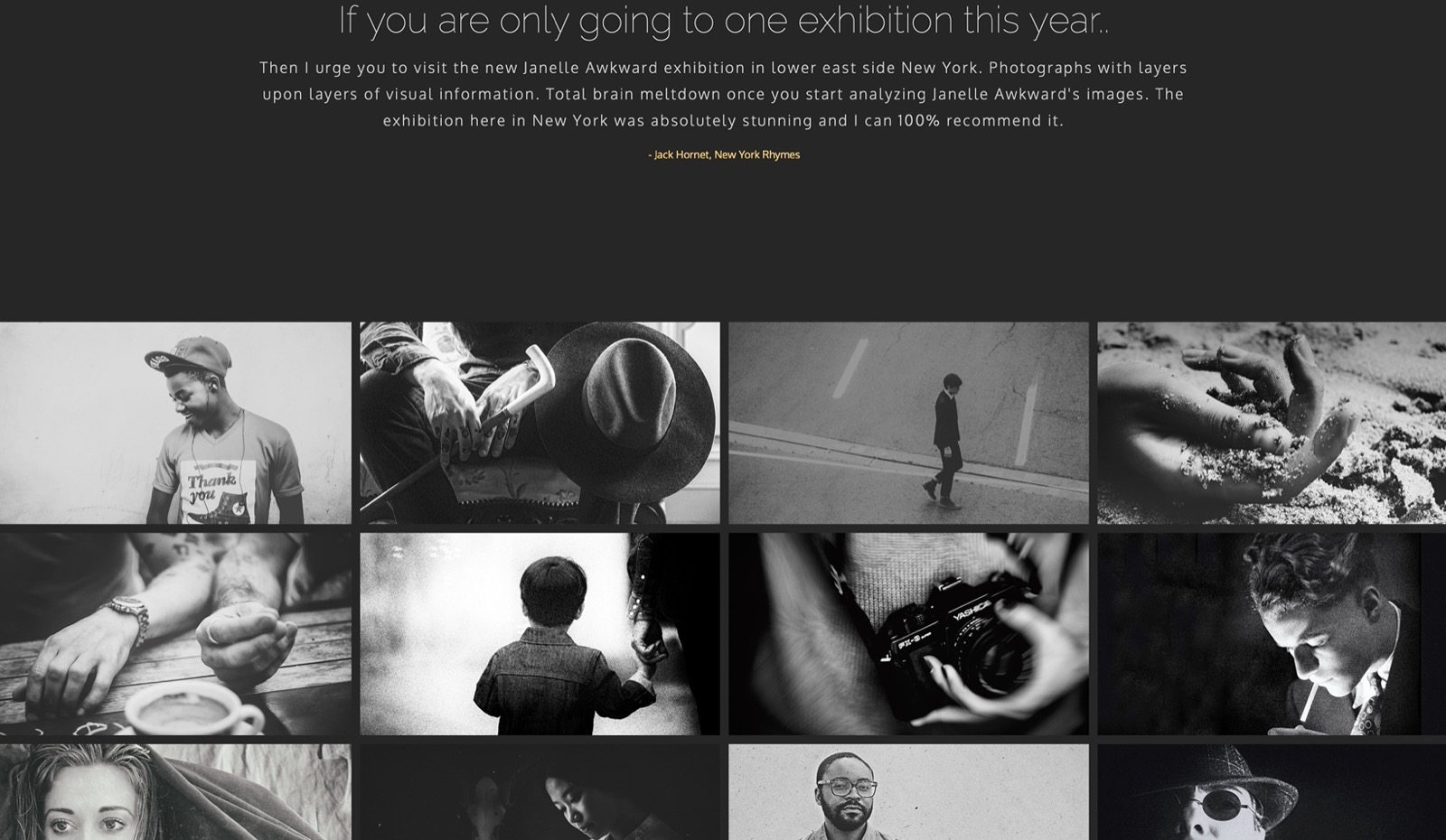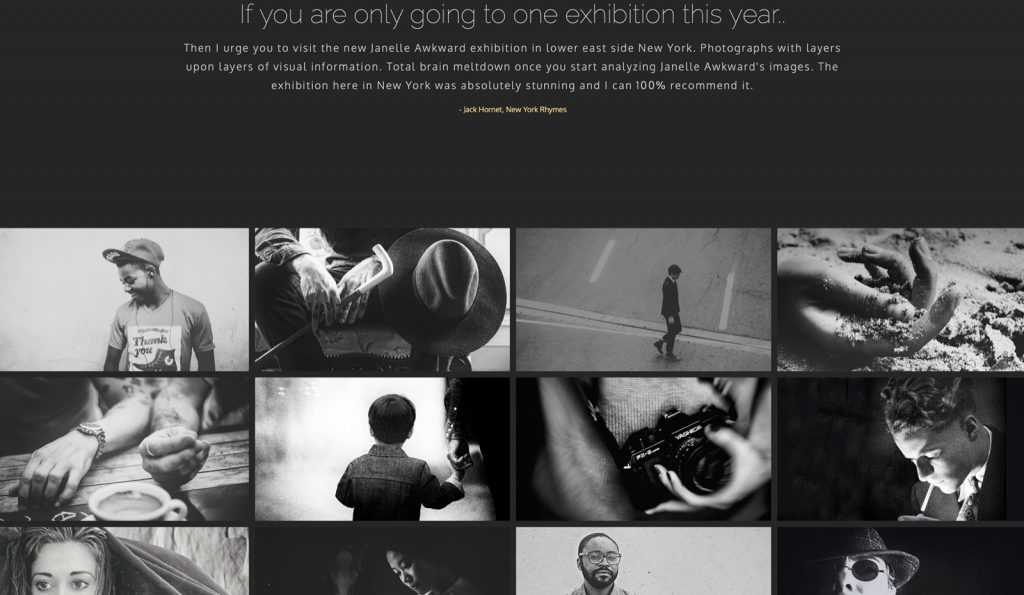 The Beaver Builder website also has a Knowledge Base section that is very helpful for beginners trying to build their website pages. It answers most of your queries about Beavers services, price models, updates, blogs, and an additional FAQ section.
Stay turned for Envira Gallery's Beaver Builder addon!
That's all for this landing page plugin. If you want to know about more such plugins that convert, then you can look at these.
Non-WordPress Landing Page Builders
WordPress, while popular, is not the only landing page builder available to you. If you still haven't found a landing page builder that satisfies your requirements, perhaps one of our below-mentioned recommendations will suit you.
Sticky Folio
Sticky Folio had to make it to our list because it is the ultimate platform for photographers. Why? Because it's been built by photographers who wanted to make the marketing side of the business easier for creatives! Let's look at the templates they offer in more detail.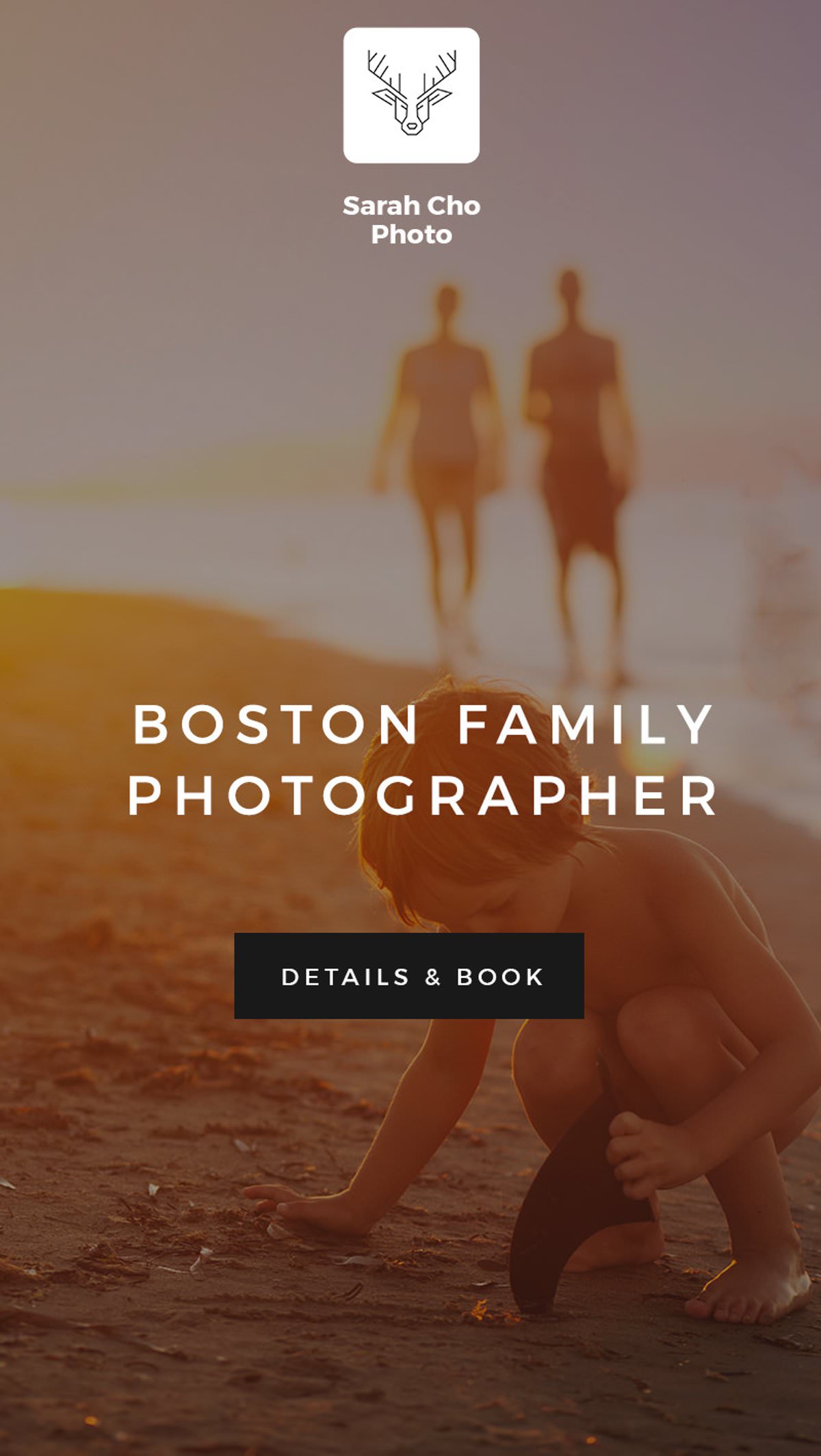 Lead Magnet Template
One cool feature of the page is the lead magnet template. Unlike other plugins, this one is made for photographers looking to create exciting content on their websites. It's another way to put all your knowledge regarding lighting, mobile photography, professional photography, etc., to use. The template allows you to create a post or article with ten content blocks that include copy and image in every block. In addition, the bottom end of the template contains an area for you to add a CTA (call to action) and a gallery.
Sticky Folio Album
This is an offline album that users can access through the Stick Folio Album app.
For the tech informed, Sticky Folios use what is called a Progressive Web App.
Clients can customize their image on the app icon and rename it too. However, the only drawback is that it limits you to the twenty best images. This works well for people who don't want to share an entire album. You can also add a CTA to the album to generate more leads.
Portfolio Template
Their portfolio template includes a video/ image gallery, link blocks, testimonials, CTA, and an "about" section.
Instagram Link Template
The Instagram link template is a little confusing to understand but a handy tool to generate leads.
The template allows you to add a single link to all your posts, directing the user to your design template page. Here you can include up to eight buttons that are linked to various pages on your website. It's a simple way to direct Instagram traffic to your website and landing pages. However, the function of this template is to reduce the need to personally add a new link for every post, bio, or comment.
Our sister brand has shared an incredible free Link in Bio template for WordPress users. Grab it free today.
Wedding Website Template
If you're into wedding photography, Stick Folio also has a wedding website template for you. With this template, your clients get a website to help share their wedding dates, schedule, and other information about the event. What it also gives you is the opportunity to publicize your business. The layout has key blocks like logo, CTA, registry section, and contact section.
Landing Page Template
The landing page template gives you two options. Either create a long-form landing page with testimonials or a short-form landing page without testimonials. The long-form landing page is for bookings for elaborate events or packages, while the short-form landing page serves to redirect visitors who already have the necessary information. It is also possible for you to do A/B testing for both long and short-form landing pages.
Mini Session Template
This template helps you create a page to display information about any event that you're hosting. It works as a long-form landing page in itself. The template includes sections to add videos, information, two gallery sections, and a products and services grid. It also provides logo, link, description, and CTA sections to promote your other services.
Online Pricing Guide Template
The online pricing guide template sorts everything on the business side for you. It includes walkthrough videos, product pricing information, gallery, and video sections that provide more information about your products and prices.
The best part is that the template is designed to increase traffic to your website and convert those visitors into clients.
Automated Email Marketing
Sticky Folio also provides an automated email marketing service with pre-written email sequences to customize for your website. Sticky Emails is an excellent alternative to Mailchimp and other email marketing platforms.
HubSpot
If you want to control multiple business operations with one service, then HubSpot is what you need. It provides tools for content management, customer service, marketing automation, CRM, and a lot more.
Its landing page builder includes SEO optimization, drag and drop editor, and website themes. It also allows you to review the performance of your campaigns to analyze what strategies are working. Overall, it is an easy-to-use plugin service.
Wix
Wix is a new web development tool that has gained tremendous popularity. It provides the drag and drop function, over 500 templates and can also create mobile responsive websites. In addition, users can also get a personalized SEO plan to help optimize their growth.
If you do not want to create a website from scratch or use templates, Wix has the answer. Its Artificial Design Intelligence (ADI) can build a custom website for your business that can go live instantly. All you have to do is answer a few questions so that the AI understands your preferences.
Domain.com
Domain.com provides a range of website building, design, hosting, marketing, security, and email marketing services. You can benefit greatly from using their domain finder and premium domain options when looking for an excellent start to your website. Like HubSpot, this one also uses AI software, making web design more straightforward for users.
You can also easily connect and post to your social media pages, optimize your page for mobile layout and customize layouts. Also included in all their plans are free SSL certificates and an unlimited storage option. While its various options are interesting, they didn't seem very useful for photographers who only need specific tools and templates.
Web.com
This web builder has all the basic features that you can find in other plugins. With free domain and hosting, you also get customizable templates. The service also includes 1000+ free stock images. In addition, the DIY web builder provides users unlimited chat support and management tools to build web pages and review SEO.
Tips to Build a Good Landing Page
Even with all the best software plugins and AI to your rescue, you need to lead your business communication. And your website is a part of that. So you can check the tips below to ensure your page still stays true to the business no matter who designs it.
Ensure information is easily understood and adds to the visitor's knowledge
Keep the layout minimal, sensible and focused
Do not overdo the layout on the landing page and elsewhere
Ask yourself if there is a purpose to the layout, design, and other tools
Check if those purposes are being fulfilled
Remember to use CTAs appropriately
Ensure your website and design is compatible with multiple devices
Do A/B testing when in doubt
Check conversion rate and analyze how campaigns are working for you
Use SEO tools
Finally, remember that the purpose of a landing page is different from a homepage or product pricing page. If you don't know how to make your landing page more effective, then look at some landing pages from the websites you love.
Summary
Landing pages can help you gain insights into customer activity and their response to your design and layout changes. There are various ways to get potential clients' attention online and then convert them into clients. Even so, not all visitors convert for reasons such as slow-loading pages, poor layout, confusing landing pages, or a business website that doesn't show authority. Most of these issues can be avoided by using a good landing page builder.
Have we convinced you of the ROI of a landing page builder?
Before you proceed to shortlist, remember to take a minute to understand their offerings. Don't simply go with whichever gives you the most features or services. While several landing page builders provide a ton of services and template options, they don't help users understand how to use them. Avoid the frustration by picking a landing page builder that doesn't overwhelm you.
Using WordPress and want to get Envira Gallery free?
Envira Gallery helps photographers create beautiful photo and video galleries in just a few clicks so that they can showcase and sell their work.