How to Fix Exposure Problems with Luminar
by Brenda Barron on Jan 3, 2019
Did you know that as the world of photography becomes more competitive, many professional photographers have begun to use "RAW" photo files in their work?
RAW files are great for everything from portrait portfolios to wedding photography because they come packed with data that you can adjust during the editing process. With powerful processing tools, it's possible to instantly transform a standard RAW file into a highly detailed and vibrant photograph.
One of the best tools available for transforming your RAW photos is Luminar. This photo processing application that can eliminate over-exposure, improve contrast and even apply filters. Today, we're going to answer the question: "How do I fix exposure problems with Luminar?" by looking at how to:
Import RAW files
Set-up your photo editing process
Adjust exposure in Luminar
Step 1: Importing RAW Files into Luminar
Importing a RAW file into Luminar is simple. But if you're just starting with the photo editing software, then the interface could be a little confusing. To import a RAW file to fix exposure problems with Luminar, start by selecting the Open Image option on the startup screen.
Look for the photos in your files with the .NEF file extension, as these are the ones in RAW format. Once your photo loads into Luminar, you'll see an interface that's very similar to Adobe Lightroom.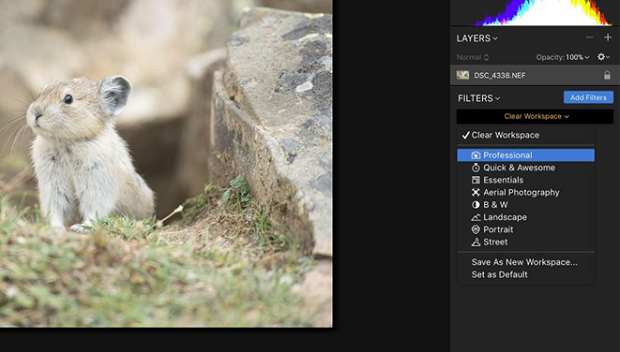 Step 2: Setting Up Your Luminar Workspace
The lack of editing options to choose from when you first open Luminar may seem concerning. But the tools are there, and available to use, you just need to set up your workspace first.
Luminar differs from other photo editing tools on the market, because instead of giving you a pre-set layout that you're stuck with, the developers allow you to choose your own development window. This essentially means you can build your tool to suit your photography business.
To start setting up your workspace, hit the Add Filters button on the sidebar. You'll need the RAW Develop filter to deal with things like exposure and contrast, and you'll find this within the Essentials category. You can also use the search function to find your filters if you prefer.
Step 3: Fixing Exposure Problems with RAW Develop
Now that you're ready to fix exposure problems with Luminar, you can start playing with the sliders on your screen. One thing to remember is that the "Filters Amount" slider works similarly to an Opacity slider, which means it should always remain at 100% while you're editing.
The Adjust tab in RAW develop is where you'll find your typical adjustment options like Exposure, Contrast, and Highlights.
The set-up will probably feel quite familiar if you've gotten used to editing photos in other tools like Lightroom before.
To fix exposure problems with Luminar, simply adjust the slider next to the Exposure title to change the darkness or brightness of the image. Remember, you're more likely to see noise in your photo if you move your slider too far to the right.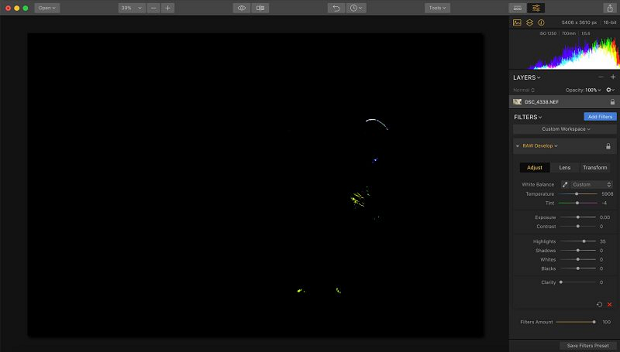 Making Additional Adjustments on Luminar
You may also need to look at other elements of your picture to improve its overall appearance. For instance, you might adjust:
Contrast: Making the difference between your whites and blacks more prominent is a good way to give more depth to your photo if you're concerned that your exposure issues have made your image too "flat."
Highlights and shadows: Most photographers start editing their photos by using the highlights and shadows sliders. RAW files give you much more detail when it comes to working with shadows and highlights, but you'll still need to be careful about how much of an adjustment you make.
Clarity: This slider is great for when you're enhancing the exposure of your images, as it adjusts the difference between your dark and light edges. The clarity slider improves things in your image and gives your photo more of an impact.
There you have it, everything you need to know to fix exposure problems in Luminar and improve the reputation of your photography business. Remember, if you liked this post, follow Envira on Facebook and Twitter for more tips and tricks on how to make the most out of your photo editing software.