Envira Gallery Documentation
Documentation, Reference Materials and Tutorials for Envira Gallery
How to make the gallery titles in your Envira Albums link
Would you like to turn your album gallery titles into links just like the gallery cover image? This tutorial will walk you through the steps needed to do just that!
---
Requirements
Setup
Step 1 – Create or Edit Your Album
First you'll need to either create a new album or edit an existing album. If you need any help creating your first album, please review our documentation here.
Step 2 – Edit Your Galleries
You're next step will be to edit each gallery inside your album and enable the Make Gallery Title Linkable?
To do this, start by clicking the blue pencil icon to edit the gallery.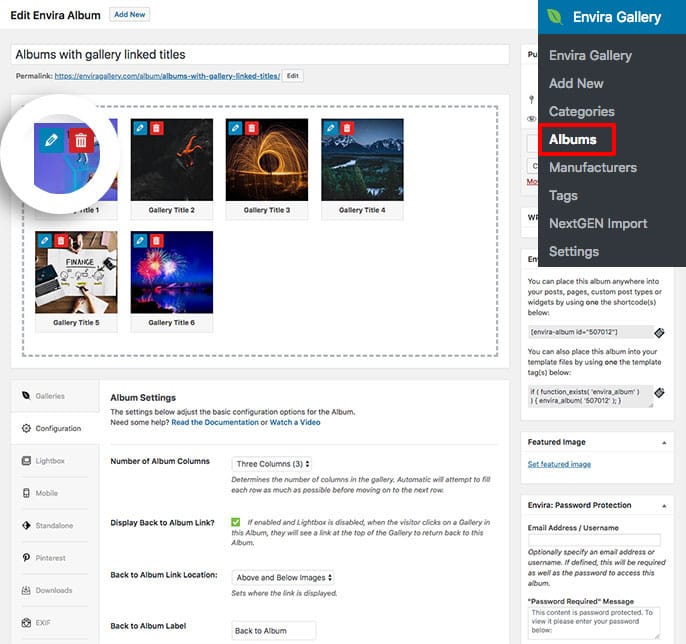 A new window will open called Edit Metadata.
On this screen, you'll see the Make Gallery Title Linkable? checkbox just above the Save Metadata button. Click the checkbox and then Save Metadata to save the changes.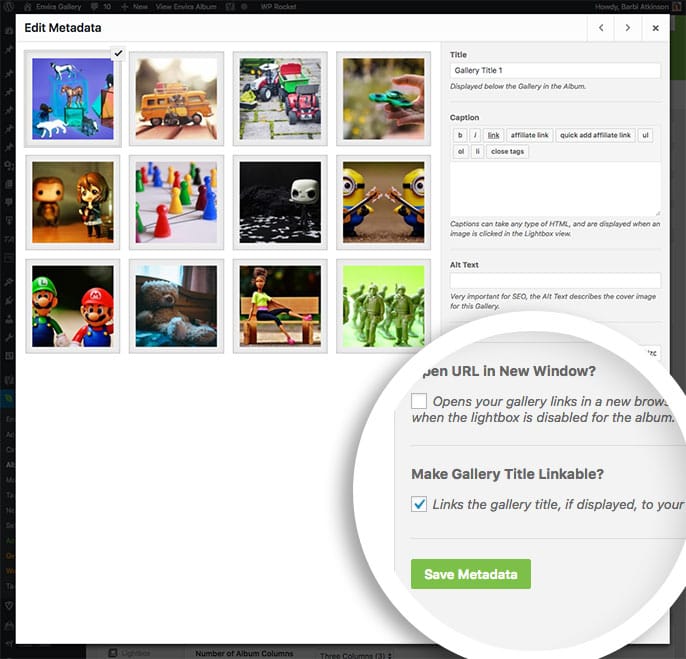 sing the right and left arrow keys at the top of the Edit Metadata window you can scroll through the remaining galleries to repeat these steps. Once you've finished, just click the X button to close the Edit Metadata window.
Step 3 – Publish or Update the Gallery
Finally click Publish or Update on your album to save your changes!
See a demo of the the gallery titles linkable.
Would you like to create a filterable album with the Envira Albums Addon? Check out our tutorial here on How to Create a Filterable Album.
FAQs
Q: Why isn't my title showing under the gallery cover image?
A: Make sure to check the Config tab of your album. The Display Gallery Titles? must be selected to show either above the gallery image or below.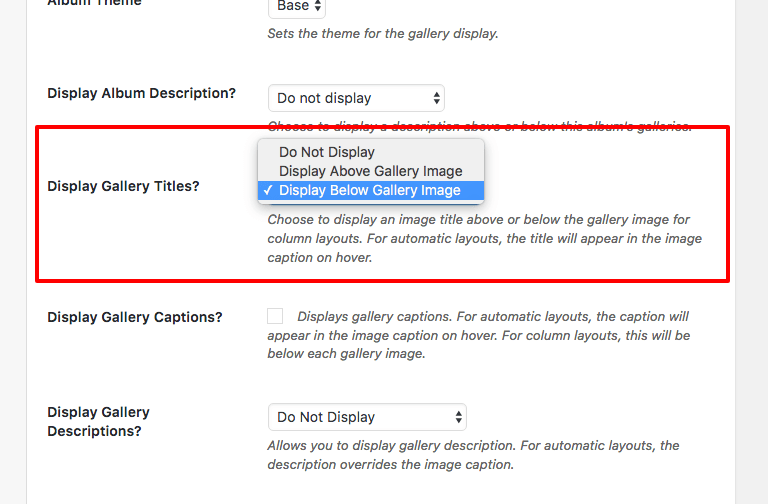 ---