How Photographers can make it through the Pandemic
by [email protected] on Feb 24, 2021
The recent outbreak of the coronavirus has had a massive, global impact. For freelance and self-employed photographers whose businesses rely heavily on social engagements like weddings, the COVID outbreak has caused drastic economic effects.
While only time and government intervention will return things to normal, photographers have to earn a living in the meantime. Luckily, there are still a number of opportunities for both personal growth and professional development you can pursue during this period.
We'll dive into some tips on how to navigate this difficult time in this article, with topics including:
Coronavirus' impact on photographers
How to earn money as a photographer during the quarantine
How to stay motivated
Ways to build your skills while maintaining social distance
What Has Been COVID's Impact on Photographers?
Regions across the world have implemented a "social distancing" strategy to varying degrees. Regardless of the nature and extent of the rules governments have enacted in the wake of coronavirus, the impact has been the same, at least for photographers. Almost every scheduled shoot photographers had lined up have been cancelled.
Whether it's a wedding, a portrait session or a sporting event, every type of cancelled event likely means a photographer out of work.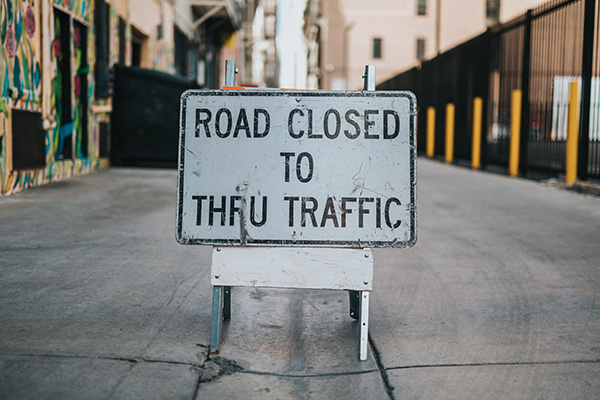 Additionally, many businesses are slowing down and delaying product introductions. This means fewer opportunities for photographers to book shoots with companies, and a lack of new gear hitting the market.
For instance, Nikon's newest lenses have seen delays in shipping, while other brands delayed expected announcements. With product launches delayed, there's no longer an immediate need to shoot photos for advertising campaigns.
Taken together, this all translates to seemingly fewer opportunities to make money and grow your business as a photographer.
What Can Happen in the Future?
We don't really know when the quarantine due to coronavirus may lift. It seems every government has a different timeline for when they expect life to return for normal. Even optimistic estimates, however, put the resumption of normal activities months away.
On top of that, there's no precedent for "turning the economy back on" after a pandemic. This could mean that business disruptions could continue for weeks or months beyond the end of quarantine.
Consider a wedding photographer who was scheduled for a wedding on April 15th. In many places, this event will not be able to happen. When the wedding is canceled, the photographer suffers a substantial loss of business.
Even if the couple reschedules their wedding for a future date, the photographer may have other conflicting engagements already booked. Plus, the photographer is out of work now.
Of course, event photographers are used to being flexible when working with clients for the best possible solution. In this situation, the photographer may choose to cancel the booking without a fee, work to rebook a future date or reach some other conclusion with the client. The key in these negotiations is to remember not to put short-term profit above the reputation of your business.
How to Earn Money as a Photographer During the Quarantine
Earning money as a photographer during this period of social distancing can be a challenge. Many of the best opportunities for earning income as a photographer require some degree of social contact or travel. Fortunately, you still have some great options to explore.
As a bonus, some of these opportunities will continue to pay in the future, which makes the time you spend on them now a great investment!
Stock Photography
Stock photography helps businesses find the perfect image for their needs by offering a library of images by many photographers. Getting started selling stock photography is easy, and you can do it right now, without ever leaving your home. It's a great way to monetize your back catalogue of photos, too.
We can help you find the best places to sell photos online to make money, and the process is pretty simple. Stock photography's major customers are businesses. So, they're looking for images to use in advertisements, on social media and in published works.
And because businesses from all industries need photos for advertising, they look for a variety of images, including portraits, landscape shots, travel photos and even isolated shots of household objects! Whatever your back catalog of photos consists of, buyers are use to find some of your shots useful.
Challenges to Selling Stock Photography
There are two potential issues with using photographs you've already shot for stock photography that you'll want to keep in mind, however. The first is the issue of model releases. Stock photography agencies will require you to provide a signed release for any recognizable person in your picture. This release essentially says that you have the person's permission to sell their likeness.
If the photo you're selling is a self-portrait, getting this signature is as easy as signing your name. But, if it's an image from a model shoot years ago, things may be more difficult. Many stock agencies supply model releases they'd like you to use, so if you enjoy shooting stock photos, print out a few and stick them in your camera bag for the future!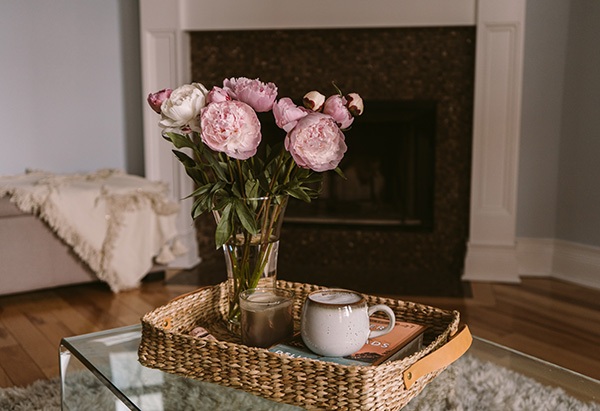 Fortunately, if there's no recognizable person in the shot, you don't need a release. The only time this won't hold is if the image depicts something copyrighted, like a famous building or a company logo. In some cases, you can just use Photoshop to remove the object or logo. For more on this process, follow our guide here.
If your image is free of copyrighted objects and people, you're good to go! The final things you'll want to check is that your image is sharp, in focus and well exposed. Stock agencies only want to sell the best images to their customers, and technical quality is a large part of that.
Choosing a Stock Photo Site
Once you've got some images in mind, you'll want to create an account with a stock agency to start uploading. One of the best options to start with is Adobe Stock. They offer an automatic keyword and tagging tool that makes it easy to upload a large number of images as a beginner.
Why is this important? Because good keywords and tags are essential for getting your image in front of the buyers who are searching for it. Since these stock catalogs can have millions of images, you'll want yours to stand out!
And remember, you don't have to choose just one stock agency to work with. Most microstock agencies are non-exclusive, which means you can sell your image through them, through other agencies and even on your own. This gives you more options as a photographer, so make sure to understand the rules of whichever stock site you choose to use.
Once you've uploaded your images, just sit back and wait for them to sell. While things can start slowly, you'll start making money as images sell again and again as you grow your catalog. It's a good idea to keep uploading new images to whichever stock sites you choose to work with. The larger your catalog, the greater your opportunity to make a sale!
Update Your Portfolio
While you're looking through your catalog of images for stock photography, consider collecting some of your favorite recent shots to update your portfolio. While you might not be booking a ton of business right now, this downtime is the perfect opportunity to update your web presence with your latest, greatest shots.
Keep in mind that your portfolio may be the first impression you make on a client. It should match up with what you shoot and the expertise you intend to deliver. If your style has evolved since you first set up your portfolio, it's especially important to update. You may find that the shots you used previously no longer represent your work, so consider replacing them.
It's also a great time to take a look at the copy you've written on your site, your contracts and other written materials. Your documents might need simple date updates, or they might benefit from entire overhauls. Whatever the case, now's the time to do it.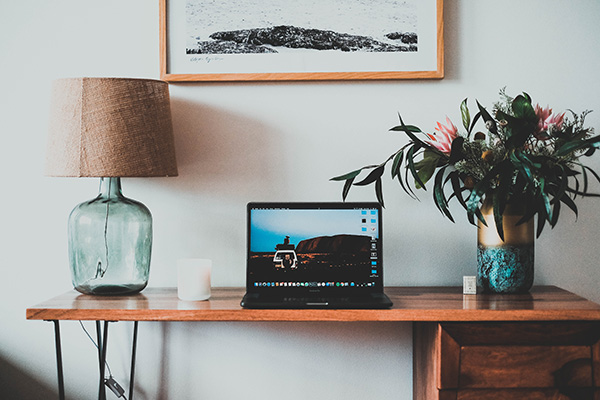 Revisit Your Website
Also, think about how you have your website set up. New technology is always being introduced, making it easier than ever to run your own website.
If you're already using a pre-built site, like Wix or Squarespace, you could take the time to learn how to set up your own site. While you'll face a bit of a learning curve at the beginning, you don't have to worry about any downtime on your site for the next couple weeks!
Building your own website gives you full customization control so that you can make the most of your business. Being in charge of your site can also be cheaper, as hosting and domain name registration is often significantly less than the monthly fees charged by all in one site providers.
If you are going to make a change, however, make sure you have backed up any important information from your old site. The last thing you want to do is to end up with no working website!
Staying Motivated
This forced downtime doesn't have to be all work and no play. In fact, it can be a great opportunity for personal growth. With so many excellent resources for learning now available online, you can improve your photography even if you can't get out and shoot.
Whether it's reading through articles on techniques like how to colorize a black and white photo, or learning something new about your editing software in our guide to the Eyedropper Tool in Photoshop, you have a lot of great options for building your skills right from your computer.
If you want to get some time behind the camera, consider taking on some photography challenges using household objects. A great example would be learning macro photography, which is something you can do in even the smallest space.
If you instead want to practice portraits, try out different lighting techniques or editing concepts on yourself. A self portrait doesn't have to be a selfie, since you can use the timer on your camera setup any shot and pose you want.
Now is also a great time to reach out to friends and other photographers on social media. Starting a discussion about their work or learning from them can be a great way to make a personal connection while still keeping a physical distance.
Plan for the Future
While it might seem a ways off, things will get back to normal. When they do, wouldn't it be nice to have a number of new shoots planned? There are so many great tools to help you brainstorm ideas for shoots, available right from your couch.
Instagram offers a bunch of great resources for getting inspiration. Searching hashtags or browsing geotagged photos can help you find new locations. Or, use your Explore page to keep an eye out for new concepts and photo editing effects.
If you're into landscape photography, check out Google Maps, Google Earth and planning apps like PhotoPills. Each one of these tools will help you plan a different aspect of a landscape photo.
Take advantage of classes. Favorite brands like Nikon are offering recorded workshops. And, demos on YouTube can help you make the most of your time on the couch. It's also a great time to purchase tutorials, as many photographers are having sales or even offering free courses.
Regardless of how you choose to spend this very unique time, the most important thing is to stay safe! Make sure to follow all the rules and guidelines your government has provided.
If you've used one of these tips to shoot an image you're proud of, tag Envira Gallery on Instagram, Twitter or Facebook for a chance to be featured on our pages. We're excited to see what creative work you come up with, and we look forward to connecting with you!
For more, follow us on Facebook and Twitter, or sign up for our email newsletter, so you don't miss another informative article from Envira Gallery!
Using WordPress and want to get Envira Gallery free?
Envira Gallery helps photographers create beautiful photo and video galleries in just a few clicks so that they can showcase and sell their work.