How to Maximize Your Downtime as a Photographer
by Alexandra Bateman on Jan 20, 2021
We're facing trying times in the midst of a global Coronavirus outbreak. Countries around the world have closed their doors, enacted quarantines and canceled big events like festivals and conferences. These closures have meant temporary suspensions in employment for many, including freelancers and creatives.
As local and national events cancel, many photographers find themselves out of work. With no events to photograph, how can photographers continue to earn a living in the midst of a global pandemic? When many can't leave their residences due to quarantine mandates, how can photographers continue to hone their craft from inside their homes?
There's a silver lining to this COVID-19 outbreak, though. Thanks to quarantine and event cancelations, many creatives are finding they've got a lot of time on their hands! Sure, it's tempting to spend the days cycling between Netflix and CNN press conferences, but what if you could use this time to actually grow your photography business?
This Coronavirus downtime is the perfect opportunity to learn some new skills, freshen up your portfolio, contact potential clients and diversify your revenue stream. That new photo editing technique you've wanted to try but haven't had time? Try it now! That online course you've wanted to take? Enroll today. Take steps now during this slump that your future self will thank you for.
We're here to show you some of the ways you can turn this Coronavirus lemon into lemonade — lemonade that you can sell later! In this article, we'll give you some concrete tips on how you can maximize this Coronavirus downtime as a photographer, including:
Learning new photography skills
Preparing your photography business for growth
Diversifying your photography revenue streams
Keep reading to learn how you can best spend your time in quarantine. We're all in this together, so don't give up hope! This downswing in your photography business won't last forever, so plan for those future glory days now!
Skills for Photographers to Develop During Coronavirus Downtime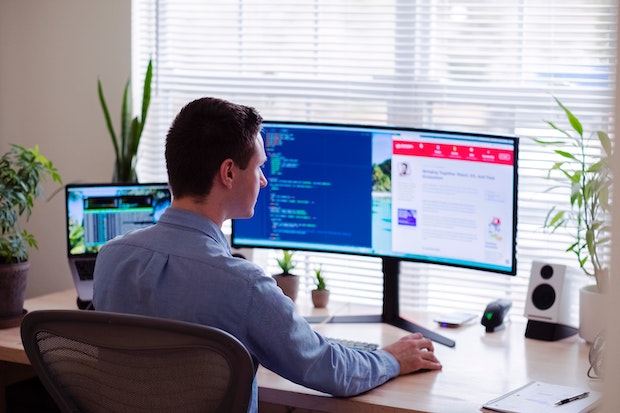 The internet is a wealth of resources and luckily, many of us can access the web without leaving our homes. Believe it or not, you can find tons of free and paid courses, tutorials and guides to help you learn skills that will bolster your photography business in the long run. Here are some topics we recommend learning about during your Coronavirus quarantine:
Marketing & Social Media
Marketing is essential for photographers and other creatives who own their own businesses. Why? It's simple: customers can only hire you for a photography job if they know you're a skilled photographer. In other words, you have to let people know that you offer a solution to their problems.
In the past, maybe you've posted flyers in your local coffee shops and art spaces to spread the word about your work. But, in today's climate of social distancing, you'll have to take a different approach. That's why we recommend brushing up on how to use social media to market your photography business.
Even before Coronavirus, we were living in a digital world. Now, the most effective marketing strategies include taking to social media platforms like Instagram, Facebook and Twitter to spread the word about your product or business. And luckily, social media marketing strategies are typically cheaper than traditional forms of advertising, especially for small business owners.
So, how can you become a master marketing machine through social media? It's not as complicated as you may think. First, make sure you're posting content regularly, so that you're always on your followers' minds. Then, think about curating a brand identity for yourself through your social media pages.
Branding is important because it solidifies your image in the minds of your potential customers. A strong brand can communicate skill, organization and seriousness to anyone seeking a photographer. Your competitors won't always have strong branding, so focusing on your own may just be the thing that puts you ahead!
Professional Website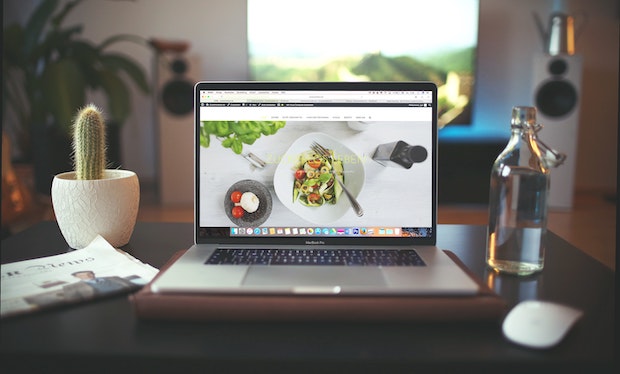 Building a professional WordPress website for your photography business is another great use of your Coronavirus downtime. A beautiful, creative and well-organized site will catch the eyes of visitors who might be considering hiring you for their photography jobs. That's why it's important that your site — and your online photography portfolio — be as up-to-date and impressive as they can be.
You can spruce your site up with new themes, plugins and addons to help showcase your work in the best possible light. Envira Gallery can help you create stunning, customized image galleries that will display your photos front and center. You can also search for photography themes on WordPress via its Themes library to find the best theme for your images.
Photo Editing & Technical Skills
Even though Coronavirus prevents you from being able to get outside to photograph events, you can still hone your photo editing skills indoors. As you know, being a good photo editor is nearly half of what it means to be a good photographer!
Color Correcting
It's no secret that color grading, or color correction, is one of the trickier photo edits to master. When adjusting the color of your photographs, it's easy to over-edit your photos, which will cause them to end up being too red, too yellow or too blue. Because our human eye can easily recognize when the color of an image is off, it's important that photographers learn to color grade well.
Quarantine is the perfect time to practice color grading on photos you've already taken. Play around with the curves, levels and other color adjustments offered in your favorite photo editing software until you produce a perfectly colored photograph.
The more time you practice this tricky edit, the better you'll be at making color adjustments in the future. That means less time using a trial-and-error method, and more time actually photographing.
Photo Retouching
Like color correction, photo retouching can be a difficult photo editing process to master. Especially in photographs of people like portraits, retouching skin while retaining the original texture can seem an impossible task. So, what better way to master an impossible task than to practice?
Adobe Photoshop is the industry-standard photo editing software for retouching photos, but you could learn how to do this process on a number of professional photo editors. Spend the time learning how to use your program's built-in retouching tools to create smooth, clear skin in your portraits. It's a skill you'll likely always be able to use in future shoots!
Basic Animation
I know, you're a photographer. Why would you want to learn animation? Well, for one, it's a unique skill that not everyone knows how to do. And two, it can help you in your marketing efforts!
Think about all the eye-catching social media posts you could make that combine your killer photographs with some simple text and drawing animations. Now those would be memorable posts! You can even create animated watermarks to show on your social media posts that could even work to increase your branding efforts.
You've got time, after all. Why not pick up a skill you can use to make your photography work stand out?
Accounting & Bookkeeping for Small Business Owners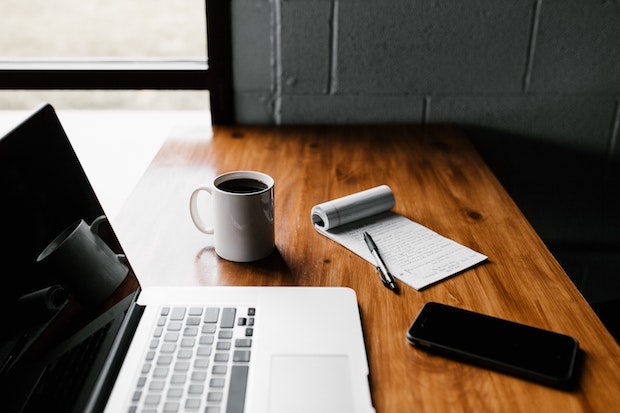 The Coronavirus downtime finally gives you time to learn how to track your finances and create a small business budget for your photography business. Many photographers and freelancers put this off because it seems daunting and scary. But, you can learn anything with some time and a bit of dedication, including how to keep your own books.
Client Acquisition
Maybe you've already bolstered your website and your social media, but you're still looking for ways to gain the attention of potential clients during the Coronavirus downtime. Luckily, there's always more client acquisition work to be done! Once you've made sure that your website and social media profiles are in tip-top shape, you can move on to more direct acquisition methods.
Email Marketing
Take this time in quarantine to develop an email marketing strategy. You may be surprised, but cold emailing works more often to gain new clients than you'd think!
Many times, businesses don't know they need a photographer until you offer them your services. Or, they know they need one but haven't yet done the work to find someone skilled for the job. If you're able to step in and offer your skills, you've saved them time and effort, and they'll be more likely to hire you instead of scouring the web for other options.
You can find tons of email marketing workflows and email templates online by professional small businesses owners in photography and other creative fields. Use your downtime to craft your emails and put together a master mailing list so you can hit the ground running when the virus has run its course.
Bolstering Your Portfolio with Personal Creative Projects
Just because you're not able to get out to shoot events, doesn't mean you can't use your downtime during the outbreak to improve your portfolio with personal creative projects. In fact, this is the perfect way to spend your time if you're just starting out as a freelance photographer.
Devote time to working on a photography project that really interests you. Of course, it should be something you can do from home. Maybe you want to experiment with dramatic lighting, and choose to stage pet portraits of your family pets. Those images can then become part of your portfolio that shows how you work with extreme lighting conditions.
Even those passion projects have an opportunity to show your skills and your style as a photographer.
Diversifying Revenue as a Photographer During Your Coronavirus Downtime
We can expect to feel the economic effects of Coronavirus for long after the health crisis is over. But, that's no reason to panic. Instead, use your newfound downtime to think about expanding your sources for revenue. How can you use your photography to earn money in more hands-off, indirect ways that require less oversight?
Diversifying your revenue streams now can only help in the long run as our economy rebounds from COVID-19. Here's how you might use your photography to make some extra income:
Sell to Stock Photography Agencies
You can sell photographs you've already taken to stock photography agencies for extra money. These agencies host your images in a library and offer you a commission each time someone downloads your photo. What a great way to earn passive income!
Online Stores
Of course, there are other places to sell your photos online, too. Personal online stores that allow you to sell prints and PDF downloads are equally viable sources for extra, passive income.

You might consider selling prints or digital downloads of your photos on sites like Etsy, for example. Etsy charges a small hosting fee but provides a platform to advertise your product all over the world. If your photography website or social media channels get a lot of traffic, you can also sell your prints and digital downloads on your own site and profiles.
Get your online stores set up and stocked now so that you can generate passive income from those sales as you work to secure clients for the post-Corona future.
Conclusion
We know this Coronavirus outbreak won't last forever, but it can feel draining and hopeless in the meantime. The best way to overcome those feelings is to remember that we are resilient.
A quarantine is scary, but it's also a gift. With a quarantine comes the gift of time — to spend improving ourselves, our businesses and time to achieve what we've always wanted to but never had the time for.
Make the most of your Coronavirus downtime, and remember that we're all in this together. Check out our other popular articles if you're looking to take the next steps toward furthering your photography business:
Follow Envira Gallery on Facebook and Twitter for more on you can develop your photography, photo editing skills and photography website during the national quarantine. Let us know what steps you're taking to develop yourself during this time in the comments below.
Using WordPress and want to get Envira Gallery free?
Envira Gallery helps photographers create beautiful photo and video galleries in just a few clicks so that they can showcase and sell their work.