How to Set Drone Wedding Photography Cost
by Waseem Abbas on Aug 1, 2018
Do you want to know the cost for drone wedding photography? Having a drone in your gear list will work as an add-on for your clients. In this guide, we will share how to set drone wedding photography cost.
Drones will add more value to your wedding photography services in terms of professionalism and monetary benefits. You might need a drone professional to fly it on the venue.
Here are few key points that will help you to set the drone wedding photography cost:
1. Drone Pilot
A drone pilot is the professional who knows everything about flying a drone. If you are hiring a drone pilot to accompany you on the wedding ceremony, then make sure that you should finalize the deal before meeting the client.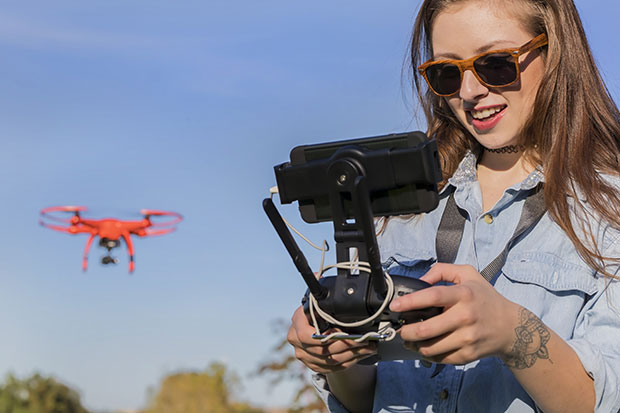 It is recommended that you should talk with the client and sign a contract including all the details about drone photography. The wedding photography contract will also have a clause for the cost of the drone pilot.
In case, if you are flying the drone yourself, then you need a second photographer to shoot with the camera. The total number of photographers will be included in the contract.
2. Quality of the Drone Camera
There are multiple qualities of drone cameras available. It should depend on the wedding budget, so you can discuss it with the drone pilot and decide which camera can be used for good quality shots.
You can also give options to your client with wedding photos from different drone cameras and let them choose according to their budget. (The cost will also include your commission and fees of the drone pilot in case you are hiring one)
3. Number of Photos/Videos
When shooting with the DSLR, you should mention about the number of photos. It is the same for drone photography. Number of photos will make your client understand the costing easily. You can also add number of poses in the contract.
Simply check out the best aerial wedding photography poses for couples. It will help you analyze the number of photos you should capture with the drone.
4. Editing
Many pilots offer the complete package of shooting and editing the photos/videos. However, it should be discussed with the drone operator before making any deal.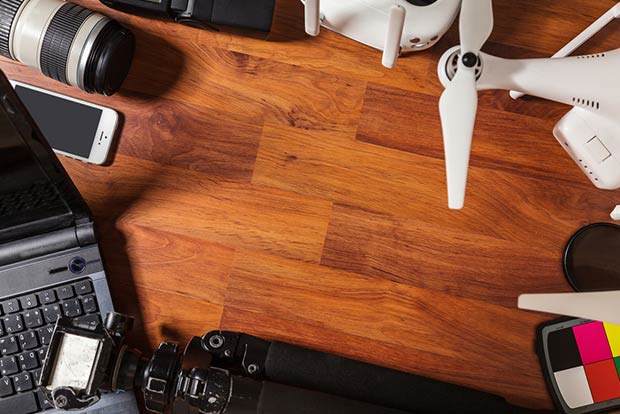 If you are editing the photos/videos yourself, you should check out this guide on best photo editing software for photographers.
We hope this guide has helped you to learn how to set drone wedding photography cost.
You may also want to check out our other drone photography related guides:
How To Start A Drone Photography Business (Step-by-Step Guide)
5 Best Drone Photography Tips To Take Stunning Aerial Photos
How To Plan Amazing Wedding Photography With Drones
What Are the Best Aerial Wedding Photography Poses for Couples?
If you like this guide, then please follow us on Facebook and Twitter for more free aerial photography tips and resources.