Hone Your Creative Skills With These Online Photography Courses
by chriscct7@awesomemotive.com on Dec 7, 2021
As a photographer – whether you take pictures of wildlife or gourmet food or couples – you keep learning throughout your career. Because in the words of noted physicist Albert Einstein, "Once you stop learning, you start dying." Maybe, a little too over the top, but it definitely drives home the point. Whether you have just started out or are a pro with years of experience, your photography profession might surprise you with a new learning curve every now and then. There's learning on the job, there are things that you learn from other people, and then there are photography courses, online photography courses to be precise, that can also teach you a thing or two about your craft.
While workshops, training courses, YouTube videos, books, and perhaps even some formal education might have gained you a solid grounding in your field, constant improvement, which these online photography courses could help you with, is the key to take your photography career to the next level. Plus, it's a great way to expand your skill set and add some extra dollars to your bank account too (we will tell you how!). And if you are wondering whether online learning is really for you, the COVID-19 pandemic has taught us that you don't really have to be physically present in a classroom to get educated.
Now, if you are a pro who has clocked in a significant amount of years in the photography industry already and has a solid client base, you might be thinking why you should invest time in these online courses when you could be out there shooting and honing your craft? Well, for that we'd say that you never really know when you can learn something new, right? You may know everything from the years of experience you've had on the job. But perhaps refining a technique that puts less pressure on your wrists or back or learning about new gear that can enhance the way you shoot is worth the time and monetary investment. You can take your time to think about this one.
And while you think about it, you could go through this blog and see if something catches your eye. We've listed out a few courses that might benefit you – as a beginner and as a seasoned pro. Also, if you are not entirely convinced that an online photography course is worth your while, the next section might give a reason/s to think otherwise. And don't worry, we also talk about how you can pick a course that is the right fit for you.
Why Invest Time (+ $$$) In An Online Photography Course
1. Learn From The Best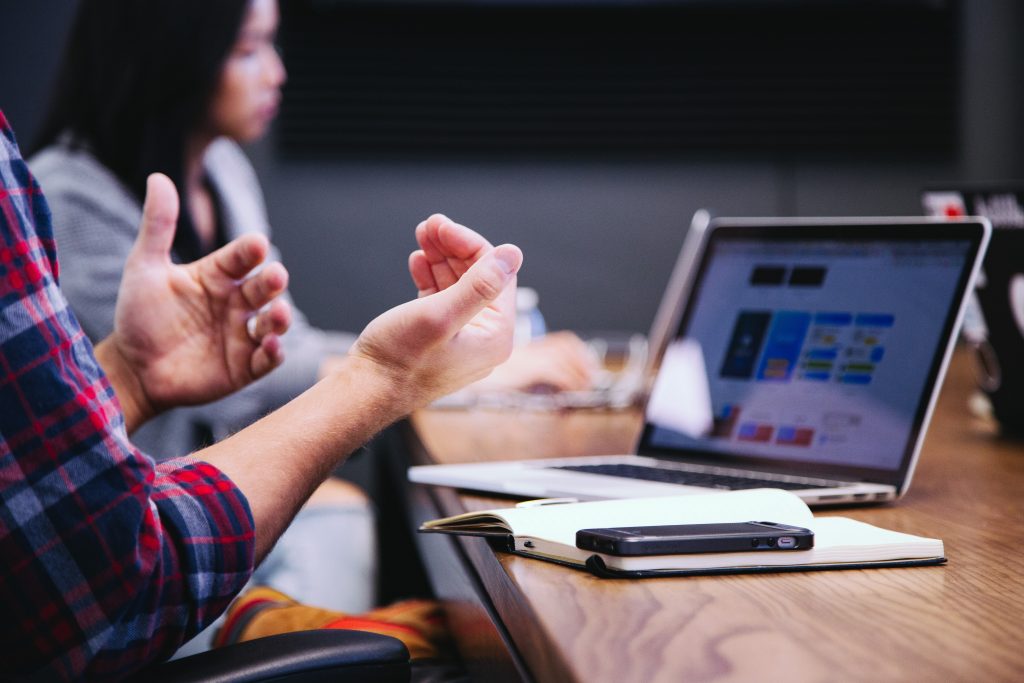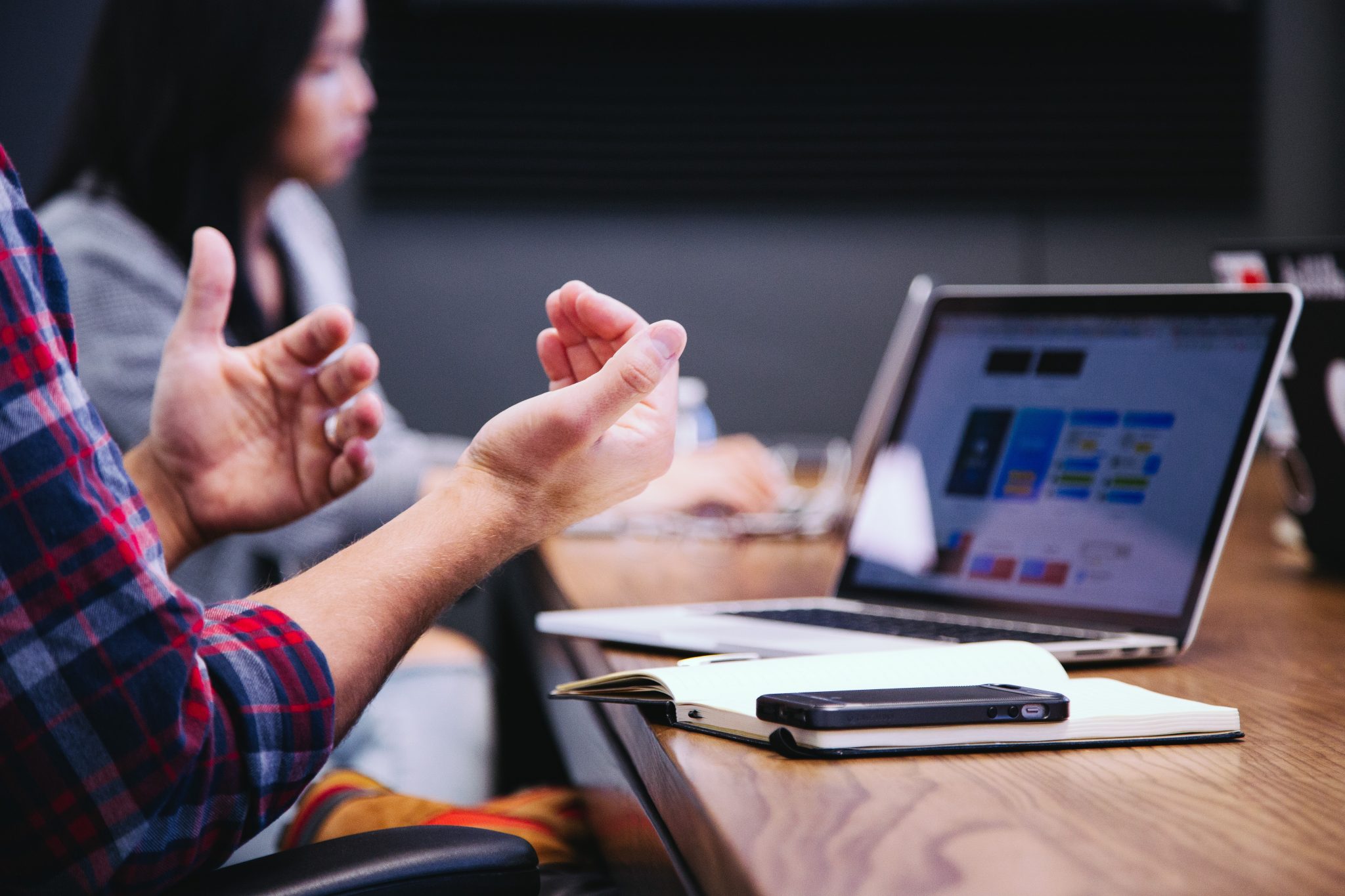 If there's someone that you idolize in your photography genre, enrolling in an online photography course with them (given that they offer it) sounds like a win-win situation to us. You get to learn from the best, you get to interact with the person whose work inspires you, and you get to ask them those burning questions you had about how they managed to take that one shot from years ago. Many famous photographers like Annie Leibovitz, Steve McCurry, etc, offer online photography classes; so if there's someone whose work you truly admire, we suggest that you do your research on whether you could learn from them.
2. Using Online Photography Courses As A Beginner
As a beginner, educating yourself is one of the best things you can do for the success and sustainability of your photography business. Whether it's learning about camera basics or managing your business – it's all going to help you in the long run. As a beginner and even in your later years as a professional photographer, being intimately acquainted with things like shutter speed, aperture, and ISO will only make your job as a photographer easier. And nothing – not marketing, branding, or your social media – can replace what your photography skills can do for your business.
Suggested Read: A Beginner's Guide To Avoiding Common Camera Settings Mistakes
3. Use Online Photography Courses To Expand Your Services
Online photography courses could also help you expand your services base and increase the cash flow. Online photography classes offer more than the technical aspects of the business – they can also teach you various post-production processes, which will just require you to have the photo editing software. These courses can teach you culling, editing, retouching, creative editing, and so much more. You just have to make sure that the course is taught on the photo editing software that you are more comfortable with. Once you are thorough with these post-production services, you could market them and increase your profit. Besides learning post-production, you could also learn different photography techniques or other skills that you could then add to your services and packages.
Suggested Read: Top 11 Places To Sell Photos Online And Make Money
How To Pick What's Right For You
1. Consider What You Want To Learn
Before you pick a course or even begin researching different online photography classes, we'd recommend that you figure out exactly what you want to learn. Whether it's the basics of photography you want to master or you want to learn how to market your business to potential clients, the key to reaping the benefits from these online classes lies in knowing what you want to get better at.
2. How Do You Want To Learn
Everyone has their own style of learning. So before you zero in on an online photography course, think about how you'd like to study. Do you want to be a part of a group? Do you want to have one-on-one sessions with the instructor? Do you want it to be more practical, or do you want it to be more theory-based? These are a few questions you could ask yourself while you are browsing through photography courses to narrow down your choice further.
3. Skill Level
Another important thing to keep in mind while selecting a photography course is to pick something that matches your expertise level. You might be a newbie who hasn't even started shooting professionally yet, or you might be someone who knows the ins and outs of the business and your camera. Either way, most online photography courses will tell you what level they are best suited for.
4. Look For Specific Instructors
While not all pro photographers offer online classes, you could do some research on whether the one or ones you want to learn from are doing so. If you are still wondering why you'd want to invest your time in an online class when you could be taking care of your business, well, receiving guidance from an industry leader could turn out to be a great learning experience and help you handle your business more efficiently or hone your creative skills.
5. Ask Your Photographer Friends
If you are getting nowhere with your research, you could always turn to your photographer friends. If you know someone who is currently enrolled in an online photography course or someone who has already gotten through one, ask them about their experience. If it sounds good to you, you could perhaps look at the courses they are doing or whether that instructor/school is also offering the courses that you are interested in. It's always good to hear people's experiences, and if they are your friends, they are more likely to understand whether or not that course or instructor is going to suit your needs.
Top Online Photography Courses
Below is a list that contains a mix of free and paid online photography courses.
1. For Beginners
A. CreativeLive's Fundamentals of Photography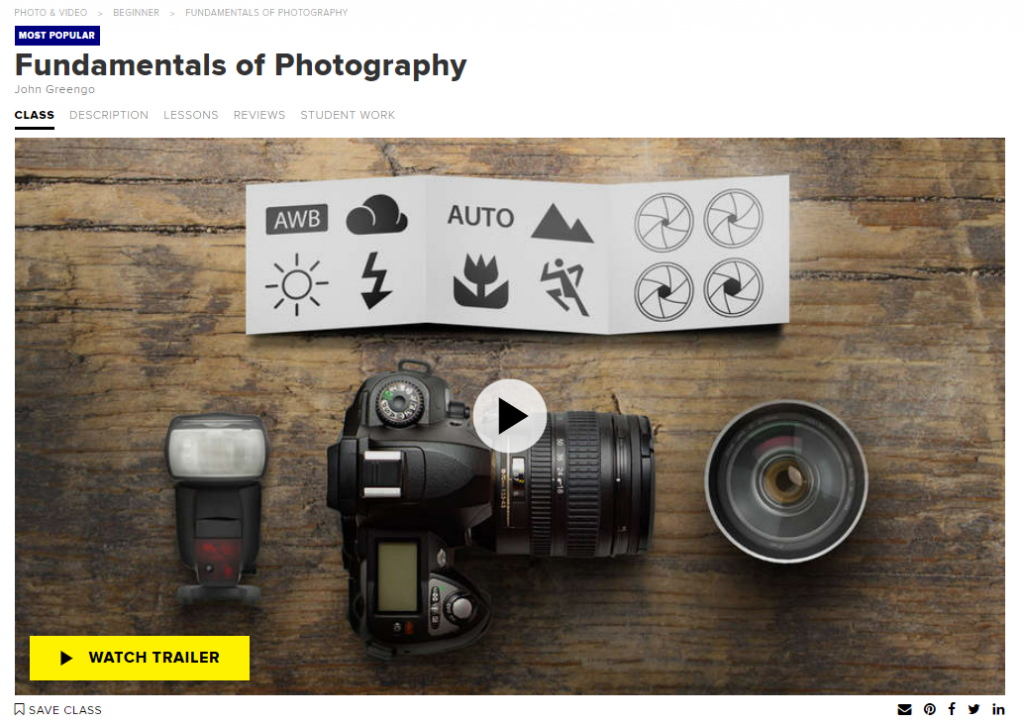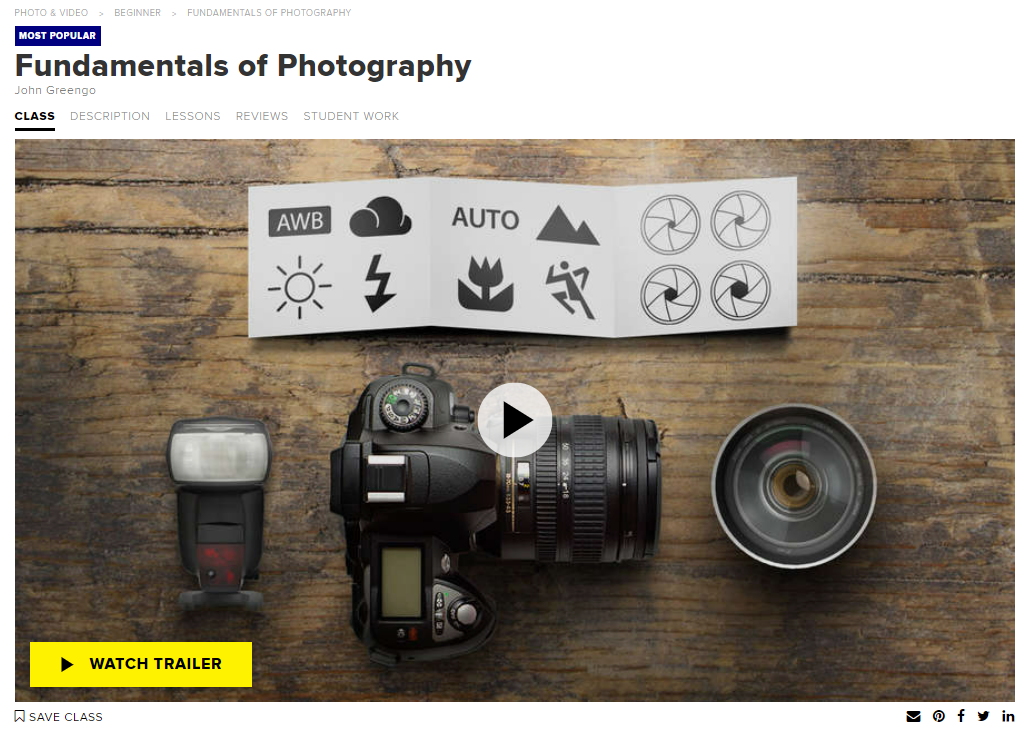 Available on CreativeLive's course platform, this four-course bundle, taught by seasoned photographer John Greengo, is ideal for anyone who wants to build a strong foundation for their photography practice. These four online photography courses, when taken together, cover everything from basic camera settings, composition, lighting, and digital post-processing. This course will also teach something even more important and crucial for success – how to bring your creative vision to fruition.
B. Udemy's Introductory Photography Course
In this online photography course, you will get the chance to learn everything from the basics of how your camera works and correct techniques to setting your AF mode, AF points, and resolution. You will also get tips on how to set up your frame for great photos, covering all the rules followed in photography. The instructor will also walk you through specific tips that could help you find the perfect backdrops for your images. And of course, you will also get acquainted with aperture and depth of field. Udemy also has a lot more courses on their website. So if this beginner's course isn't something that interests you, you could go ahead and check out their website.
C. Photography 101 by SLR Lounge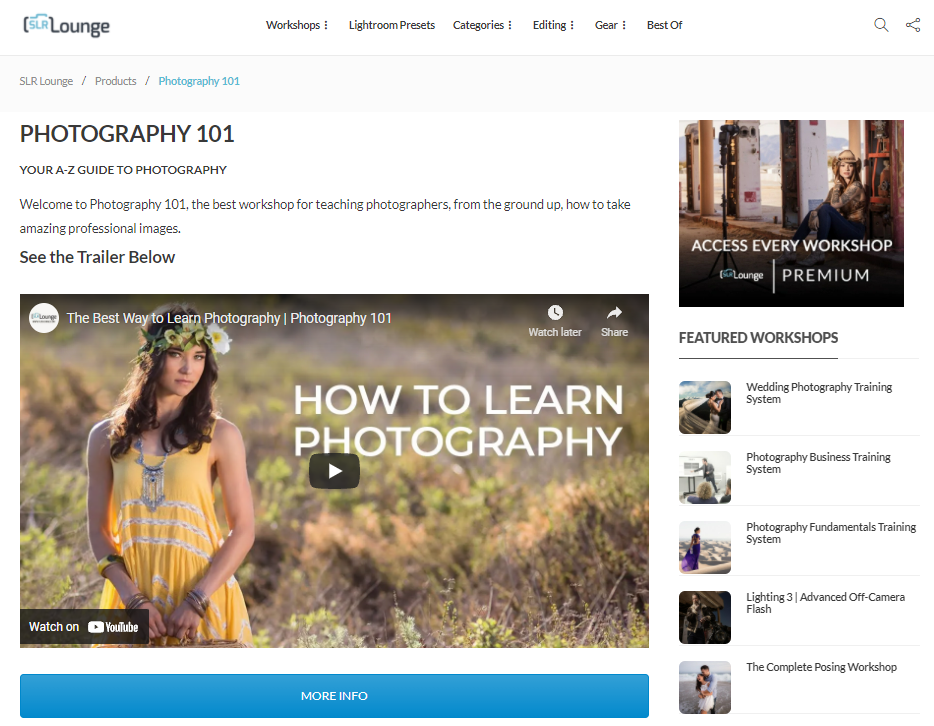 For beginners who are looking for a well-rounded course on photography, with a focus on portraits and controlling light, this might be the ideal course for you. With a focus on landscape, food, fashion, and sports photography – and a special emphasis on portrait photography – this 6.5 hour-long video course aims to bring you from a complete beginner level to a solid intermediate level. From how to approach a scene with the right mindset and how to master the manual mode to how to expose and compose your images, this detailed course takes you through it all. 
D. Masters Of Photography
Whether you are a complete beginner or a seasoned pro, with just a DSLR or a smartphone, you can definitely learn something from Masters Of Photography, which brings together some of the biggest names in the photography industry. If you go for this course, you get to learn from world-renowned photographers like Steve McCurry, Joel Meyerowitz, Albert Watson, and David Yarrow. Plus, you get lifetime access to hours of content. And once you are done with the course, you will also get a personalized certificate. 
Suggested Read: Best Tripods For Photographers
2. For Landscape Photographers
A. CreativeLive's Landscape Photography Course
The class description for this online photography course states, "Develop your eye and make great images of the outdoors." This course will teach you how to master the landscape photography workflow, and by the end of the course you will learn how to capture great landscapes and nature shots, confidently shoot in manual mode, develop an eye for composition, master light for landscape photography, perfect your images using Lightroom, and more.
B. Udemy's Learn Landscape Photography Course
If you are a fan of New Zealand's awe-inspiring landscapes, then this is the perfect online photography course for you! Shot on location in New Zealand and suitable for beginners and those at the intermediate level, this course will teach you how to use a range of camera accessories to improve your landscape photography, how to plan and implement coastal seascape and waterfall shoots, and discover key compositional concepts that could greatly enhance your landscape images.
3. For Portrait Photographers
A. Annie Leibovitz Teaches Photography
Who better to teach portrait photography than the master of portraits herself? Annie Leibovitz can often be seen photographing famous faces for famous magazines or red carpet events, but in this masterclass, she will take you behind the scenes. In her online photography class, Annie emphasizes on the fact that what makes a picture stunning isn't the gear or technology – it's the story. From this online photography course, you get to learn how to develop concepts, work with subjects, shoot with natural light, and bring images to life in post-production. 
B. 28 Days Of Portrait Photography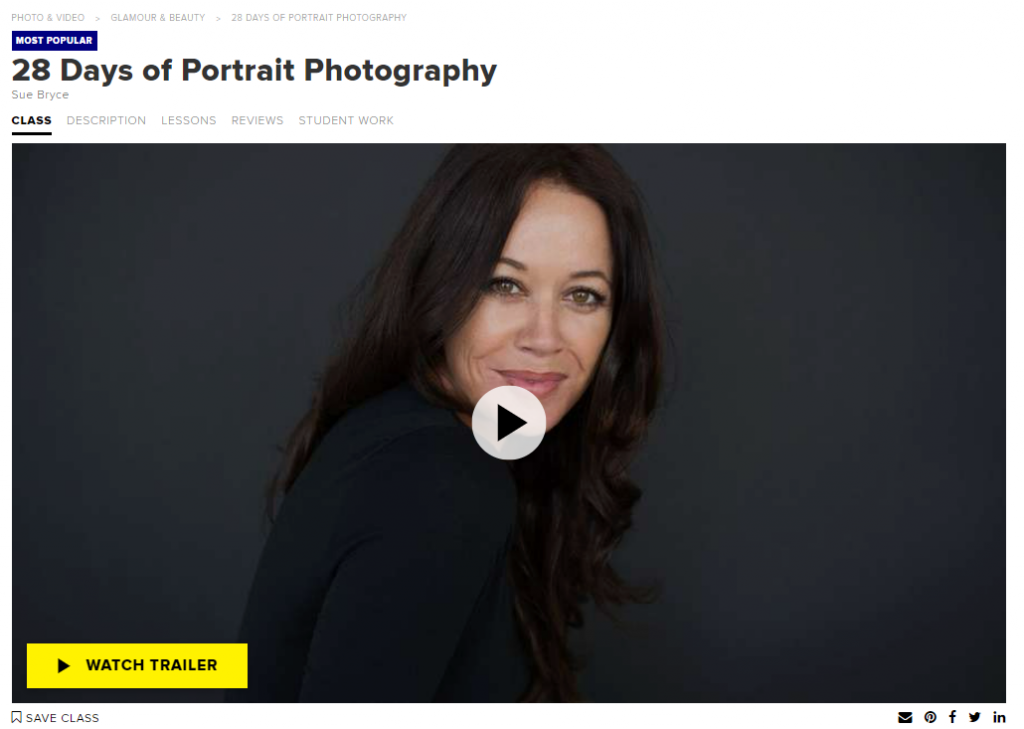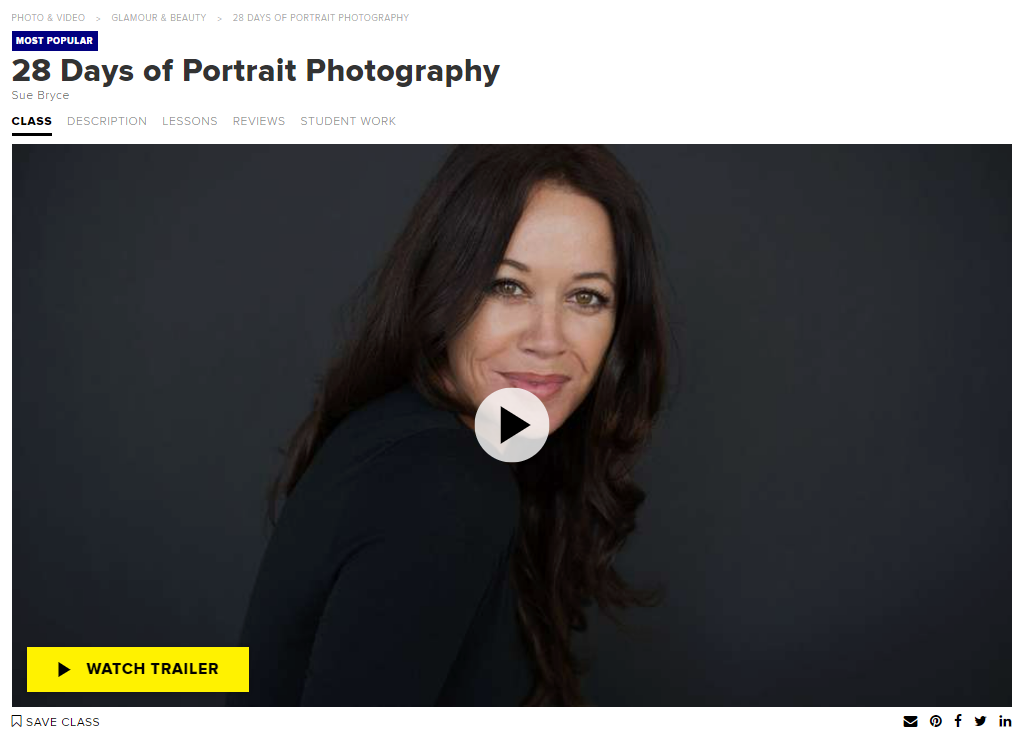 Sue Bryce is a name most people associate with portraiture. So, when it comes to learning the ins and outs of portrait photography, she's definitely one of the best teachers. This online photography course is an all-in-one portrait photography class that teaches you posing, shooting, marketing, selling, and everything else you need to know to run a successful contemporary portrait photography business. 
4. For Wedding Photographers
A. The Wedding School
Brought to you by wedding photographer Susan Stripling, The Wedding School is an all-encompassing guide for aspiring and pro wedding photographers. You get to learn about the fundamentals of weddings, lighting, posing, post-production, marketing, sales – everything. Their Learning Library consists of a massive collection of hundreds of hours of wedding tutorial videos. So if there's anything you are struggling with or want to learn, there's probably a video for that in this online photography course.
B. Skillshare, Udemy + CreativeLive
Skillshare, Udemy, and CreativeLive house wedding photography tutorials that go from teaching how to use artificial lighting and posing your couples to how to market your wedding photography business and sell prints. Plus, most of these online photography courses are offered by pros who have expertise in the topic. Besides wedding photography, both these online platforms offer online courses on other genres of photography too. So if nothing in the list above resonated with you, you could check out these platforms too. Pros from all over the world and all kinds of photography genres come together on these platforms to ensure that you get a quality education that could help you become a better photographer and business owner.
Never Stop Learning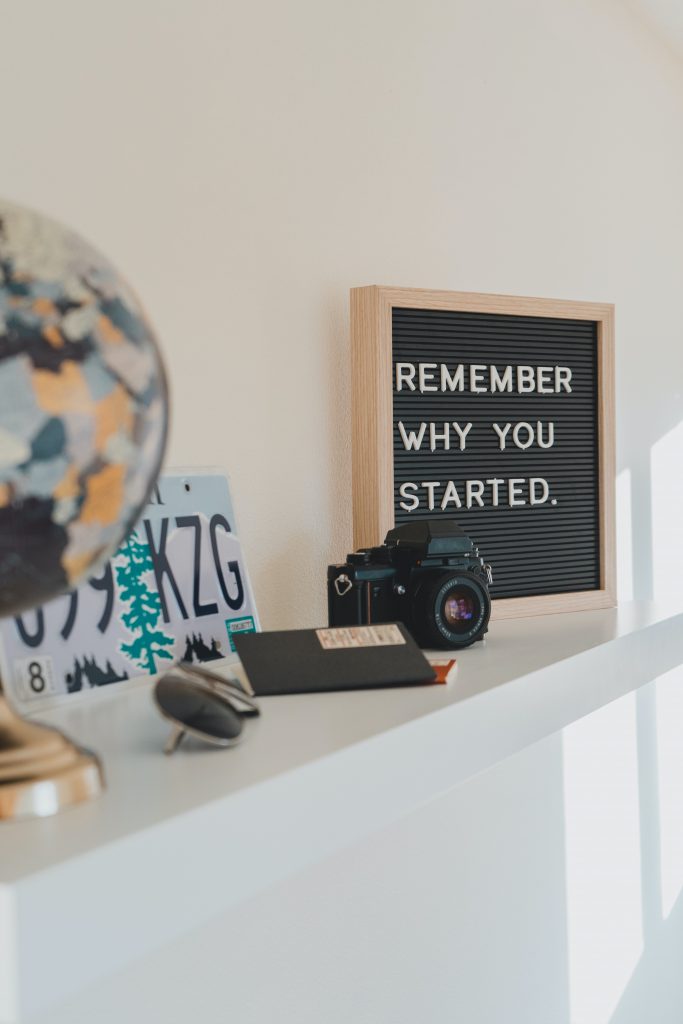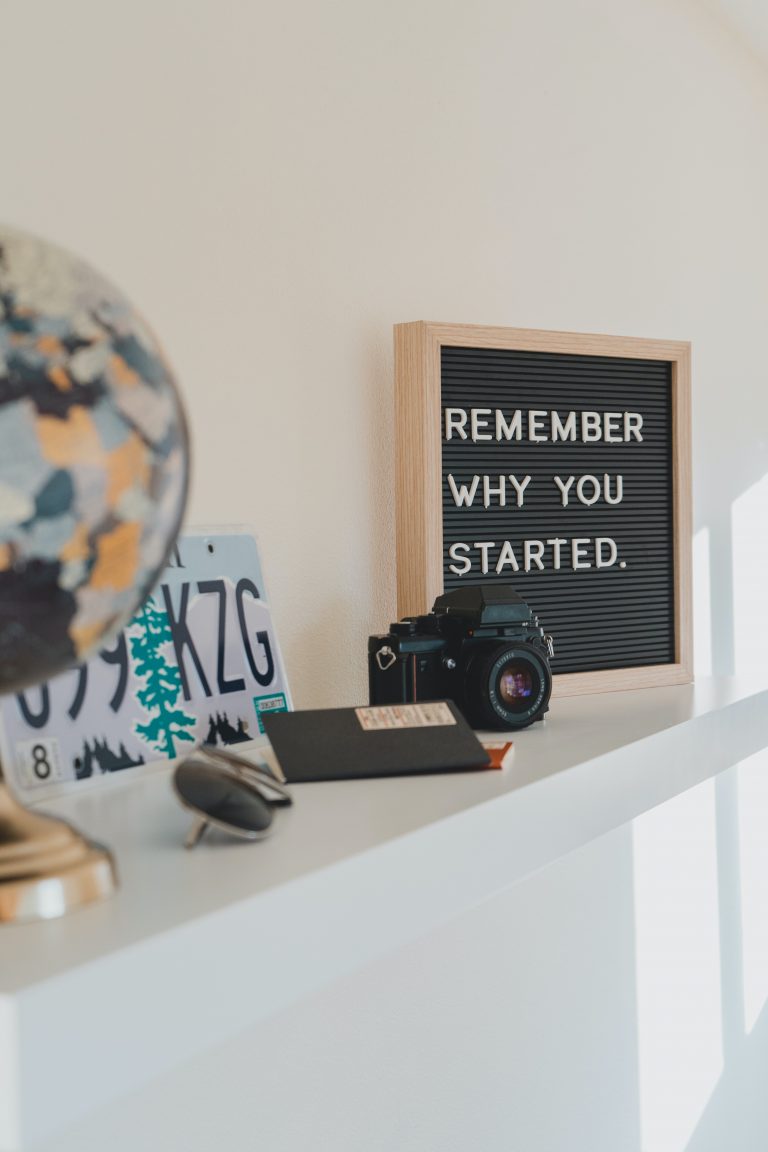 As a resource for photographers ourselves, we would always encourage you to invest in your education. Whether it's learning about how to photograph your subjects or efficiently communicate with clients, there are so many online photography courses that aim to teach you different things that could help you run your photography business better. We also understand that as a photography business owner, your time is best used when you are out there photographing and telling stories, but sometimes it's also important to refine and innovate. Your clients might be extremely impressed with your work and your business might be running successfully, but catching up with new trends in the market or learning a new photography technique might be a good thing for your portfolio and your business too.
If you don't find anything interesting or something that suits your business or creative needs from the courses we have listed above, there are many, many more online photography courses that might strike the right balance for you. While we do not guarantee the success quotient of these courses, you could always connect with the instructor or the platform or alumni to learn more about these courses. Most of them are also accompanied by reviews, so do take some time out to read those before finalizing on a course that's tailor-made for you. And remember, you don't necessarily have to spend a lot of money to learn photography. There are several platforms that also offer free courses that could match your needs.
Further Read: 15 Best Free Image Optimization Tools For Image Compression
We hope that the above guidelines and courses help you pick an online photography course that's perfect for you and your photography business. We pride ourselves on being a resource for photographers, and if you have taken any of the courses mentioned above or any other course that benefited you, we'd love to hear about your experience in our comments section. This way, you help us help you better!
Using WordPress and want to get Envira Gallery free?
Envira Gallery helps photographers create beautiful photo and video galleries in just a few clicks so that they can showcase and sell their work.