18 Best Photography Books Ever
by Alton Fletcher on Jul 6, 2021
Every day, photographers face numerous challenges in their careers. For instance, they must make many technical, artistic, business, and legal decisions. Fortunately, a wealth of information and help exists from renowned experts in the field. Their books help you to prepare for the inevitable challenges of a photography career. Below is an in-depth discussion on the best photography books available today. Undoubtedly, this is one of the most fantastic lists of photobooks ever. Whether beginner or pro, you'll receive value to increase your level of skills and experience. Most combine a showcase of pro photography and instruction as a form of education. Also, photographic styles and career paths are examined in detail. So dive into a presentation by esteemed artists and educators who are at the forefront of photography.
Click on the book image to learn more on Amazon.
The Best Photography Book For Beginners
As a beginner at photography, you must gain a fundamental understanding of the basics. This includes the working operation of your camera and its primary functions. In Bryan Peterson's "Understanding Exposure," he illustrates a clear and concise view of photographic basics. Although the book title mentions exposure, this book is a great resource to learn additional photography basics. For instance, Bryan explains depth of field, shutter speed, aperture, and other functions. Hence, this Amazon bestseller is one of the best photography books for the beginning photographer.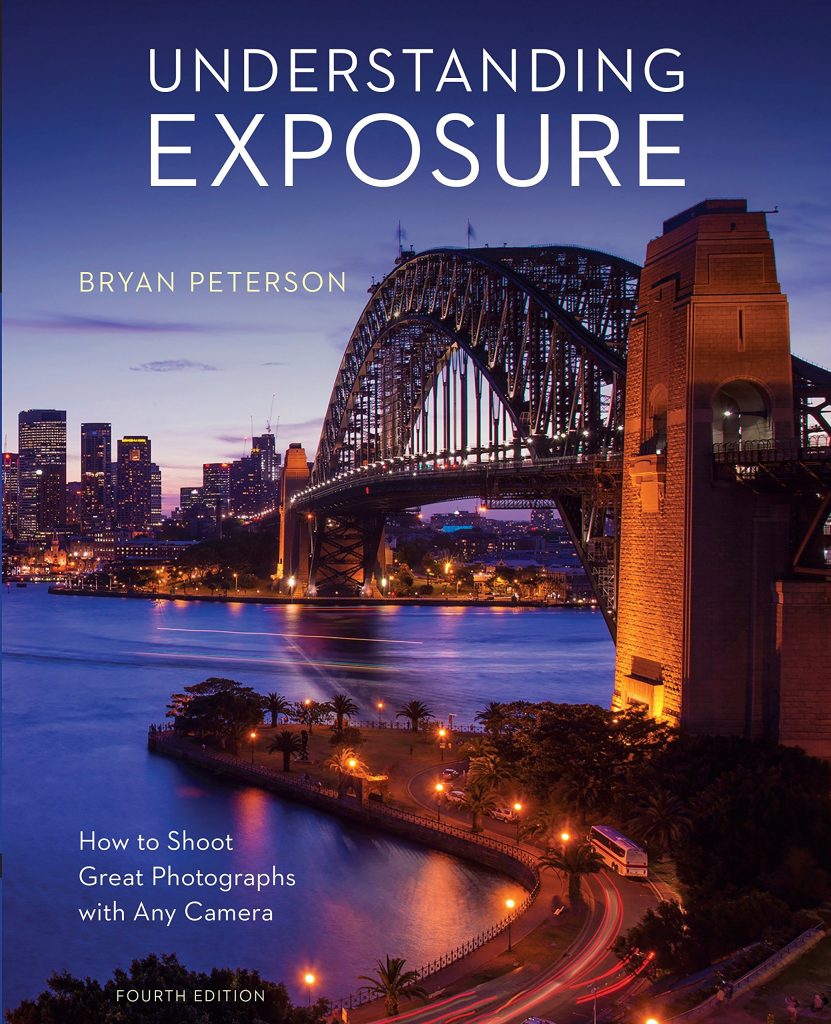 Light, Science & Magic
Once you have a working knowledge of your camera, then you must understand how to use light. In art history, the manipulation of light by the artist is one of the most essential aspects to picture making. From the great painter Rembrandt to the renowned photographer Ansel Adams, each uses light masterfully. Hence, a beginner in photography must also learn how to manipulate light. With that said, check out "Light Science & Magic: An Introduction to Photographic Lighting." Written by Canadian food photographer Lauchlan Toal, she provides a look into the fundamentals of lighting. Even if you own limited equipment, this book will help you to achieve quality photographic lighting.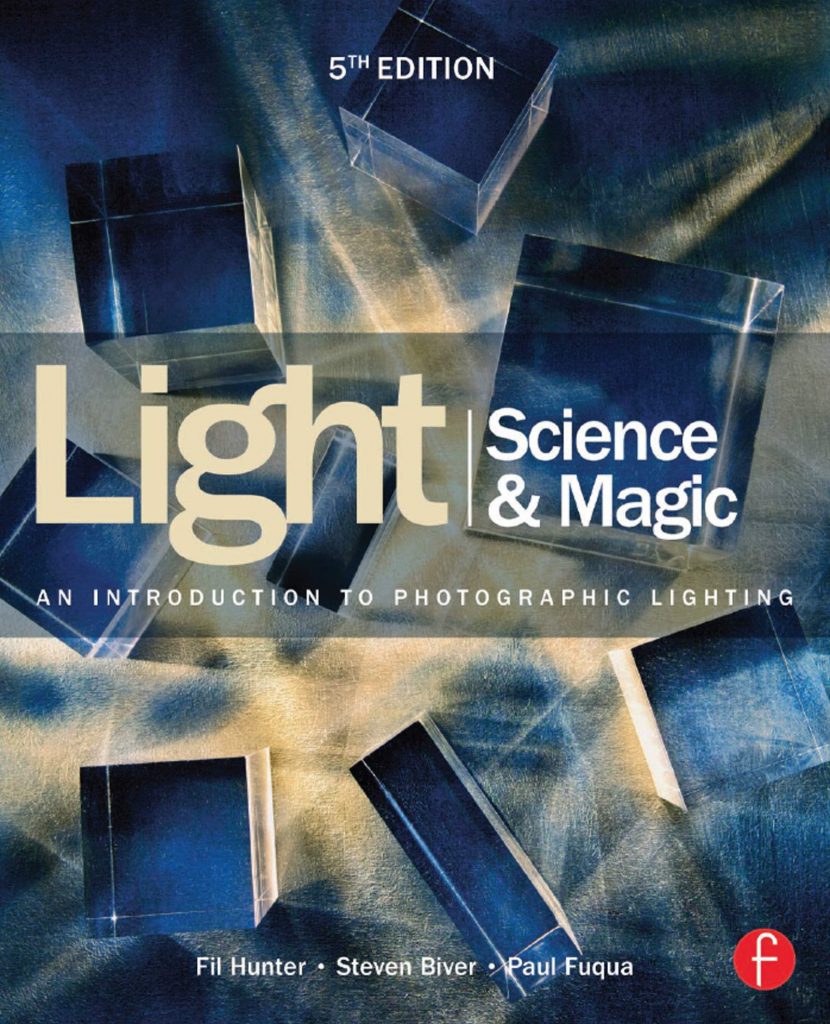 Composition & Design
With your camera and lighting experience at hand, it is now time to sharpen your compositional design skills. For beginners, photographer Michael Freeman presents an excellent guide on photographic composition. It's entitled "The Photographer's Eye: A Graphic Guide: Instantly Understand Composition & Design For Better Photography." Inside, Michael will train your eye and mind to see in terms of designing images. For example, instead of just shooting, you will learn how to create a composition. As a result, your photographs will be better, and you will develop your own style as an artist.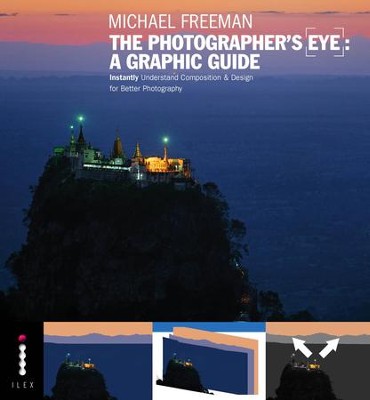 The Best Photography Books For Professionals
Professional photographers must continue to refine their craft. For that goal, David duChemin's book is a winner. This international assignment photographer presents his best-seller "The Visual Toolbox: 60 Lessons for Stronger Photographs". David is a true humanitarian who believes in helping people, including other photographers. Inside his toolbox, David provides the foundation for you to excel as a pro photographer. For instance, this book explains the use of composition techniques such as space and balance. In addition, he inspires your creativity, shows you how to use color, tonality, and more. Skip the in-person photo workshop and instead pick up one of the best photography books. The Visual Toolbox is a definite go-to as your teacher David inspires you to take action.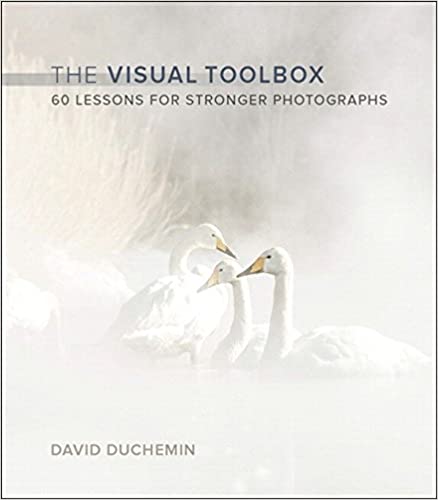 Best Photographers Portrait Photography Books
Are portraits the focus of your photography profession? If so, improve upon the quality of your shots through the teachings of Lindsay Adler. Learn from this master of portraits in "The Photographer's Guide to Posing: Techniques to Flatter Everyone". Lindsay's approach to portraits demonstrates her unparalleled ability to pose the subject. Rest assured, Mrs. Adler's beautiful work as an artist is a testament to her command of the pose. As a result, she provides one of the best photographer's portrait photography books. Gain insight into a vital principle of photography with this accomplished professional. Her knowledge of how to create the pose will bring new life to your creative process and photos.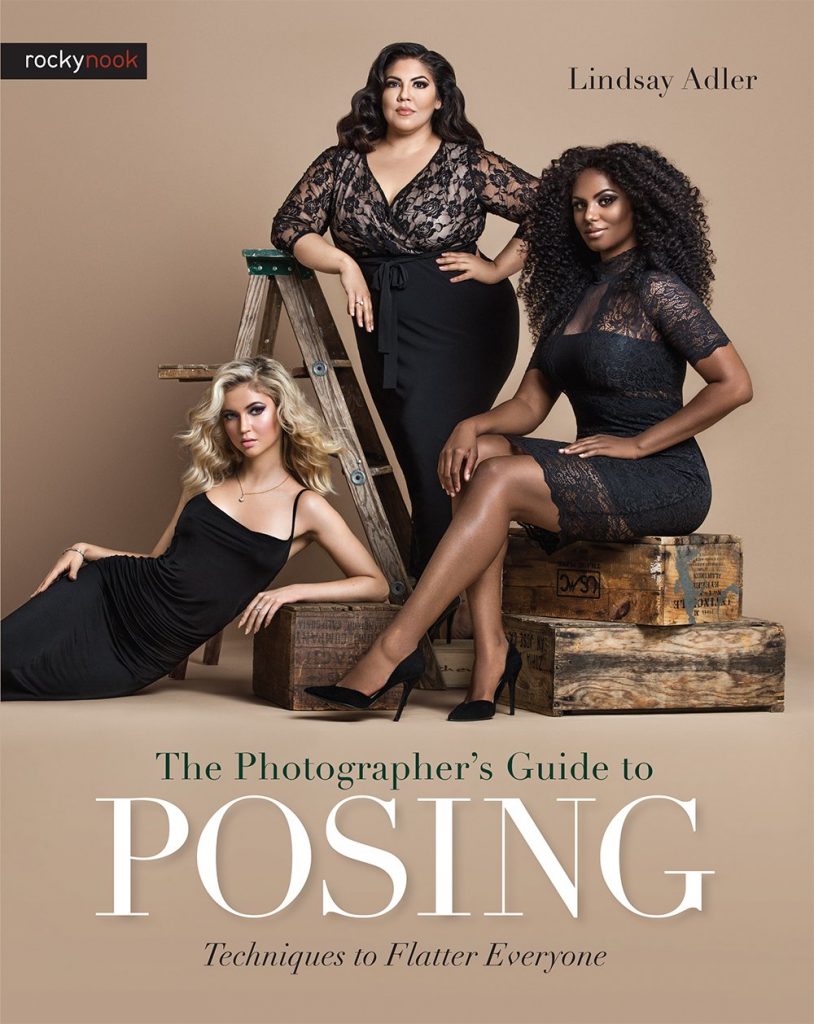 How To Shoot Dramatic Portraits
The achievement of mood in photographic lighting requires great artistic care by the photographer. In "The Dramatic Portrait: The Art of Crafting Light and Shadow," Chris Knight shares his unique take on this craft. Drama is evident in the art of Mr. Knight based on his emotional and contrast-heavy portraits. One look at his profiles and portraits, and you will recognize a master of their craft. As a result, he is a great teacher on how to achieve a heavy mood photographically. Furthermore, you can apply his techniques to a variety of photography fields. For instance, portrait, beauty, fashion, commercial, advertising, or editorial shoots. This seasoned instructor authors one of the best photography books for photographers ever.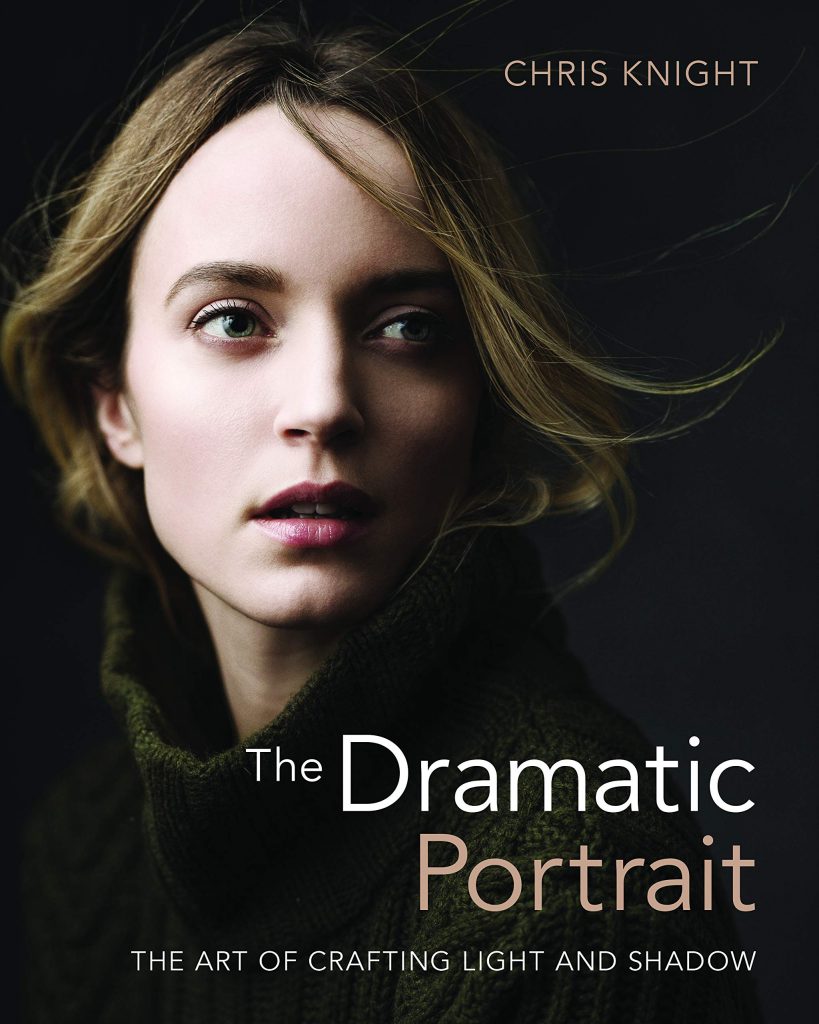 Best Photography Books for Photographers
One of the most outstanding photographers presents one of the best photo books ever. Enter the work of Ansel Adams, one of the most renowned American artists to use a camera. Considered a master of photography by many, Ansel provides a wealth of photographic inspiration. In "The Camera", Ansel reveals his photographic techniques to help you improve your craft. Although this great artist passed away in 1984, his teachings are still alive and relevant today. Use this book as another tool in your arsenal as you learn techniques, such as Adams' zone system. Without a doubt, this is one of the best photography books for photographers.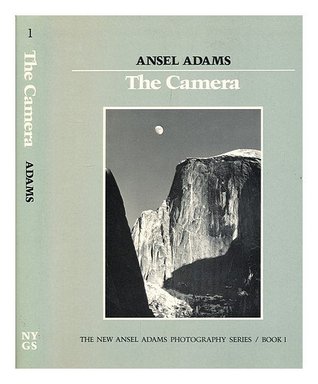 Best Wedding Photography Books
Wedding photography requires a different creative vision and artistic discipline than your average subjects. Hence, "Wedding Storyteller, Vol. 1: Elevating the Approach to Photographing Wedding Stories" should be your guide. Author, Canon Explorer of Light, and photographer Roberto Valenzuela goes above and beyond to educate you. You won't find the typical looks or shot lists contained in most wedding photo books. Instead, Roberto provides in-depth training that is sure to elevate your wedding photography. Inside, this book will train you to be a storyteller and evoke the incredible beauty of a wedding. Furthermore, you will leave with the knowledge of how to create timeless images. Prepare for your next wedding shoot with one of the best wedding photography books around.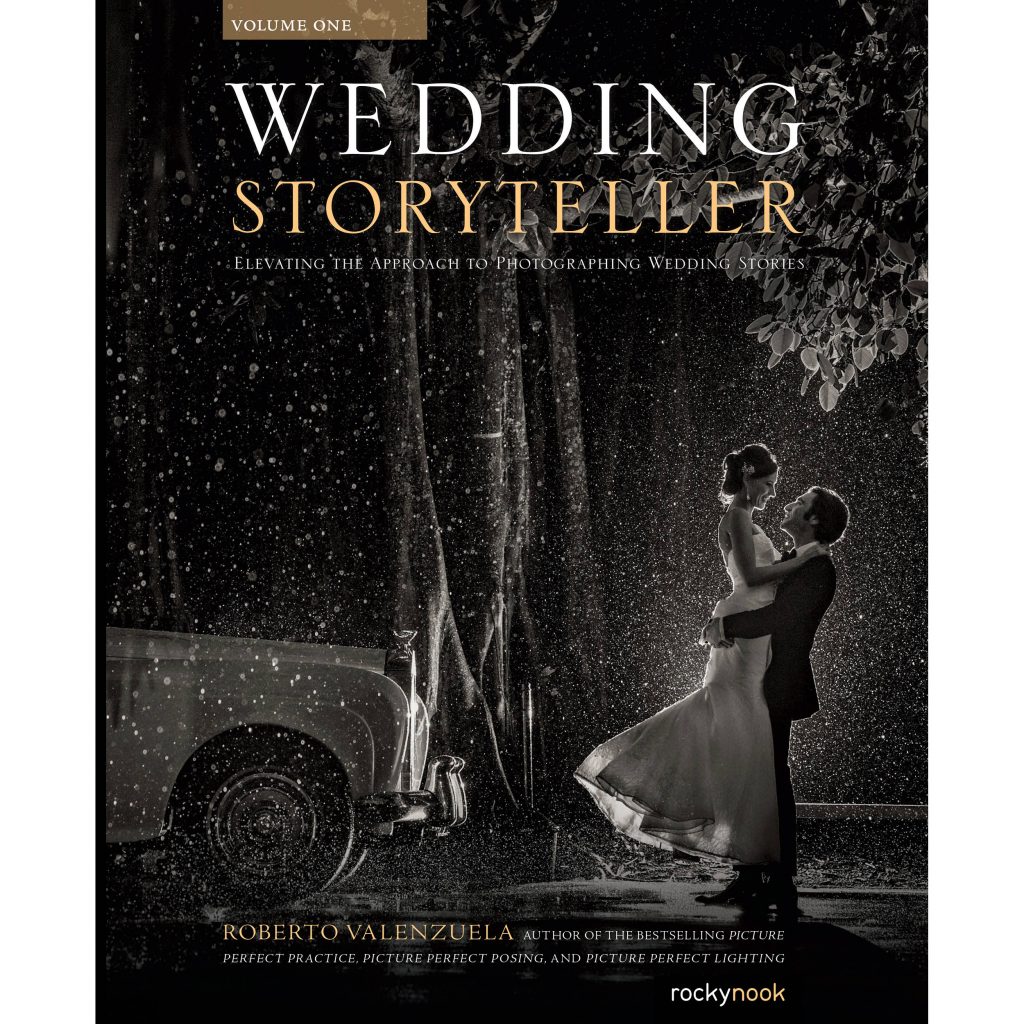 Best Landscape Photography Books
Landscape photography not only requires a great eye and creativity but a special set of tools and tricks. Learn how to capture the wonderful beauty of nature with Scott Kelby's "The Landscape Photography Book". You have just found what one of the best landscape photography books is. Inside, Scott will equip you with the tools to make your outdoor photos better. For instance, his personal equipment list is displayed, which is a great inspiration for shooting outdoors. Secondly, Scott shares the exact camera settings he uses to capture the beautiful effects of nature. As a result, you can wow your audience like never before. Use the teachings of this award-winning author to take your photos to the next level.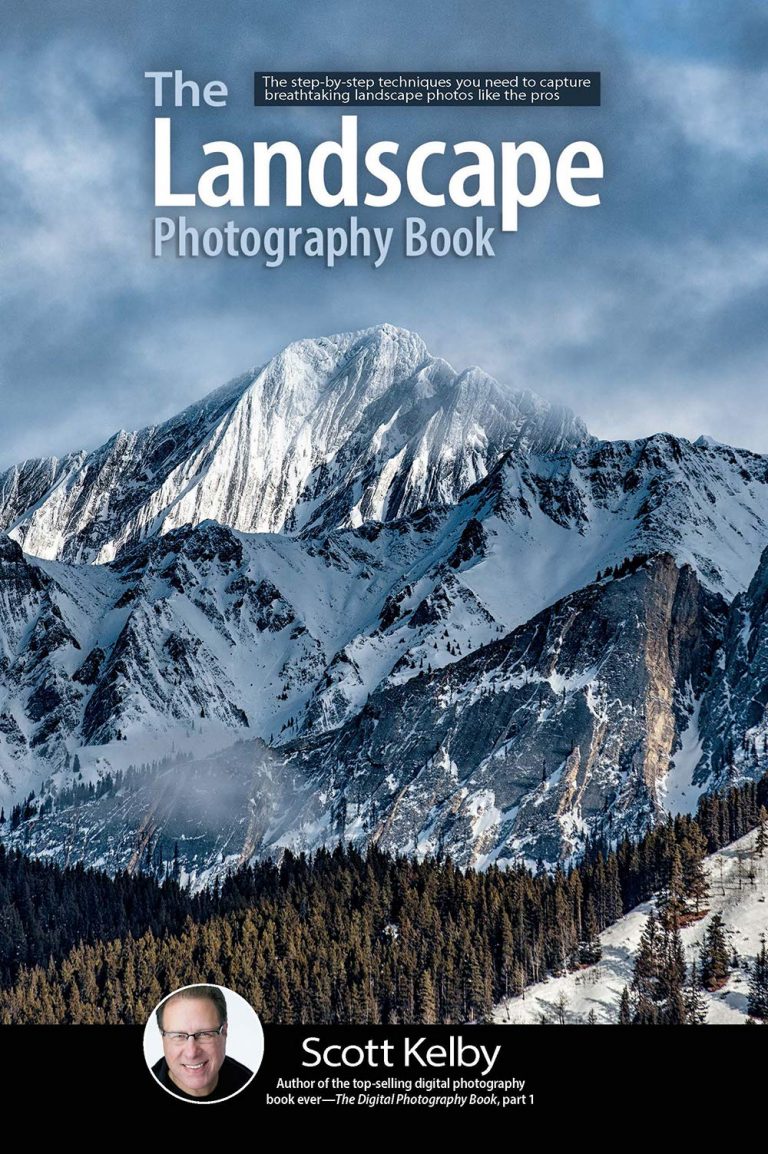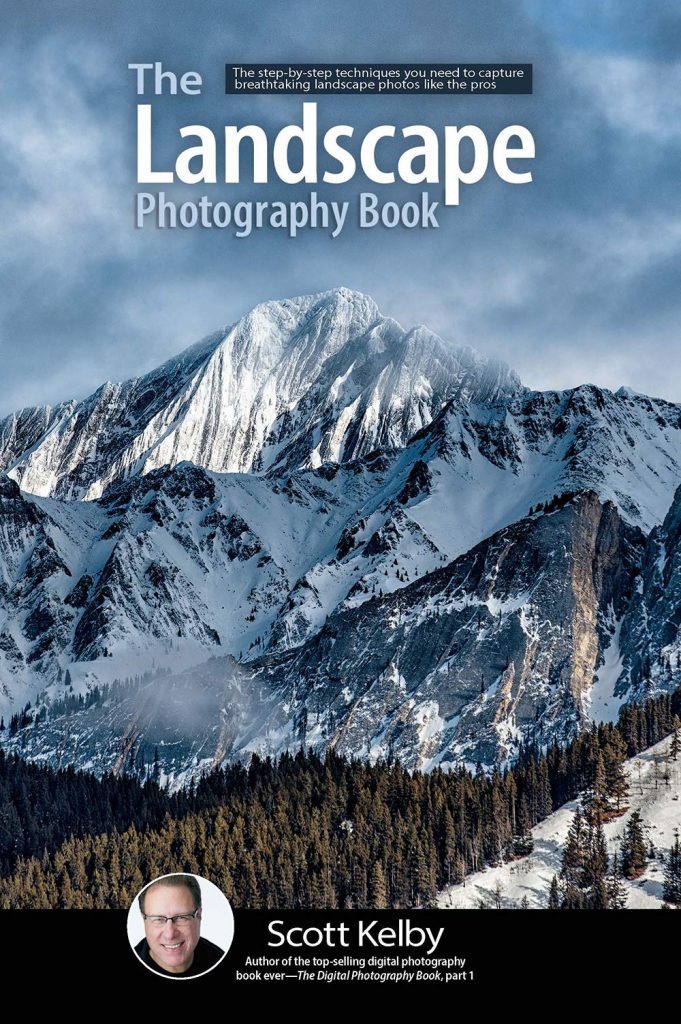 Best Photojournalistic Photography Books
If photojournalism is your goal, enter the field from a historical and theoretical perspective. With that said, the book "Understanding Photojournalism" is one of the best photography books on the subject. Writers Jennifer Good and Paul Lowe examine photojournalist questions in context. Furthermore, it is one of the best photojournalistic photography books on the market. Inside, you will gain a wealth of knowledge based on history and theory. For example, important photojournalists feature within a comprehensive history lesson. Secondly, history and theory are examined by studying important photographic works. Hence, photojournalism is thereby defined. As a result, this book contains the answers to common questions while identifying key concepts. In the end, you will emerge with a deep understanding of how to become a photojournalist.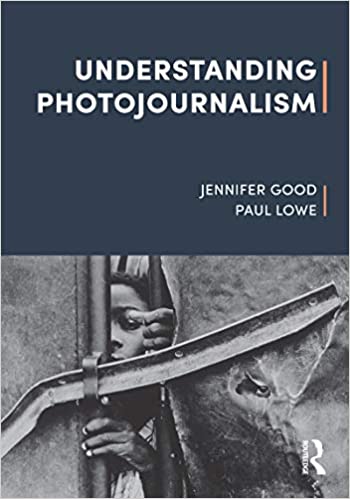 Best Street Photography Books
Experts of street photography collide in one of the best street photography books available. Learn from the best on the block as they refine your shooting skills in "The Street Photographer's Manual." Featuring twenty world-renowned photographers, this book explores street photography historically and artistically. Each pro demonstrates the art of capturing unexpected moments outside. For instance, they train your eye to capture great moments quickly and professionally. In addition, you'll learn about the past, present, and future of this art. To be a successful street photographer, you've got to be sharp and creative. Furthermore, you must be creative enough to capture moments within a blink of an eye. "The Street Photographer's Manual" will train you to do that, plus more.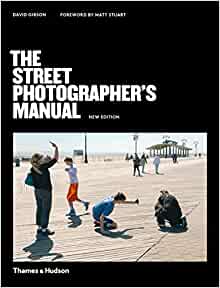 For the introverted photographers wanting to dig into Street Photographer, Envira team member, Scott, has written a book on the topic. The book is called Ambiverts Guide to Street Photography.
Books For Showcasing Your Work
Many types of photo books exist for the purpose of showcasing your photography. Above all, you should choose one that suits your style and displays your work professionally. Also, prepare to invest a decent amount for true quality and durability. For example, choose a photo book that will last a while and is made of high-quality materials. Furthermore, look for an image of the photo book owned by a photographer you idolize. For instance, your college photography teacher may let you flip through their own photo book. Right then and there, you have a chance to examine what a professional book looks like. For instance, binder style and bound photo books are the easiest to flip through. In addition, each book should allow you to add and subtract works from your portfolio easily.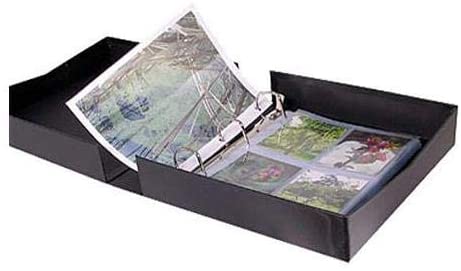 Books On The Industry
The worldwide web offers a new world of possibilities for professional photographers. However, with this new and limitless range of possibilities comes new questions and concerns. Answers to these questions reside inside one of the best business photography books. Navigate the brave new world of photography with the "ASMP Professional Business Practices in Photography" book. Specifically, ASMP demonstrates the use of internet technology for business and marketing. You'll learn how to use applications such as FTP, email, stock photo websites, and more. Moreover, this book explains how to approach photography from a business and legal perspective. For example, you receive important legal documents and insight on law and business standards. Let ASMP be one of your career guides and steer your photography business. It is definitely one of the best photography books in the industry.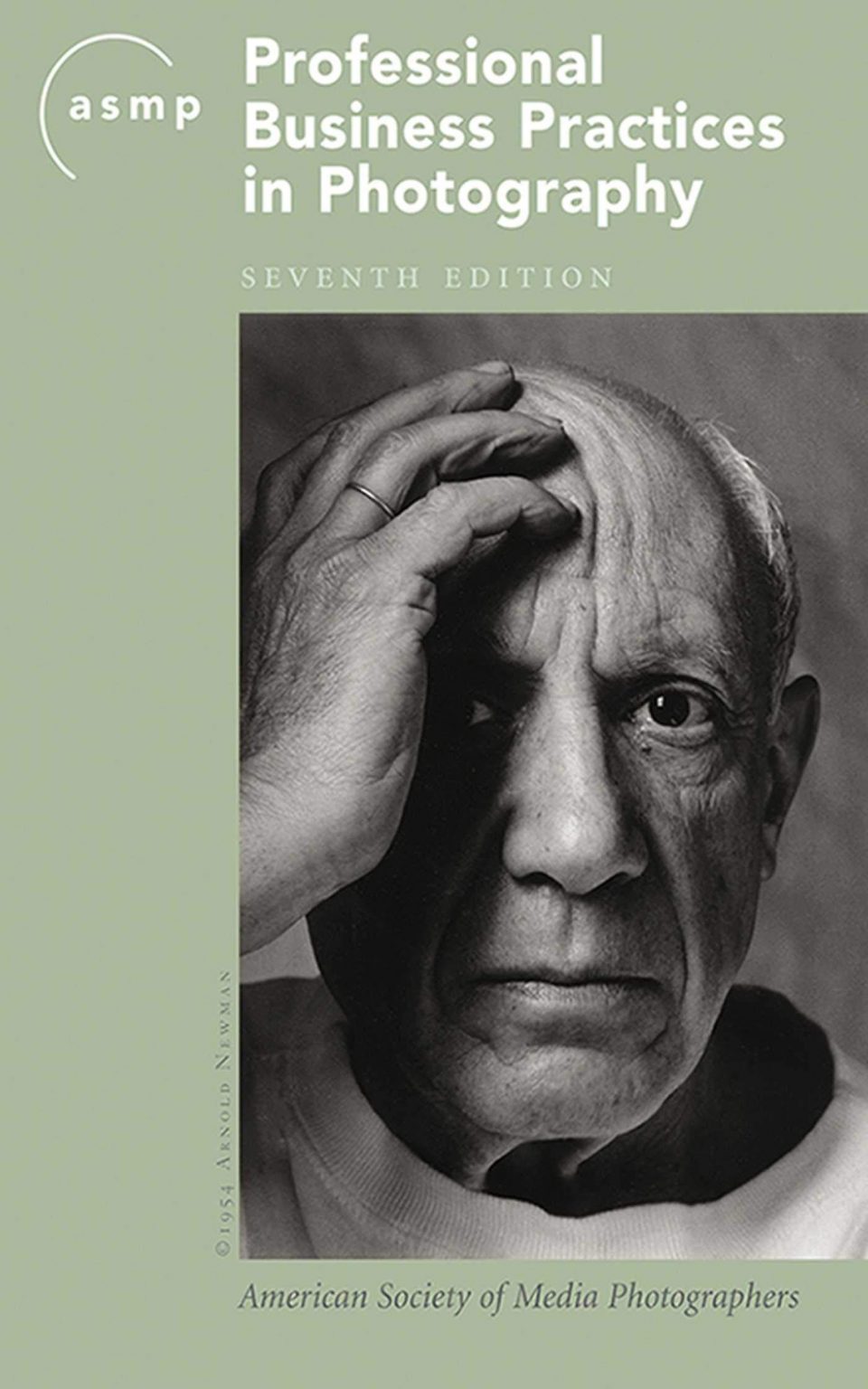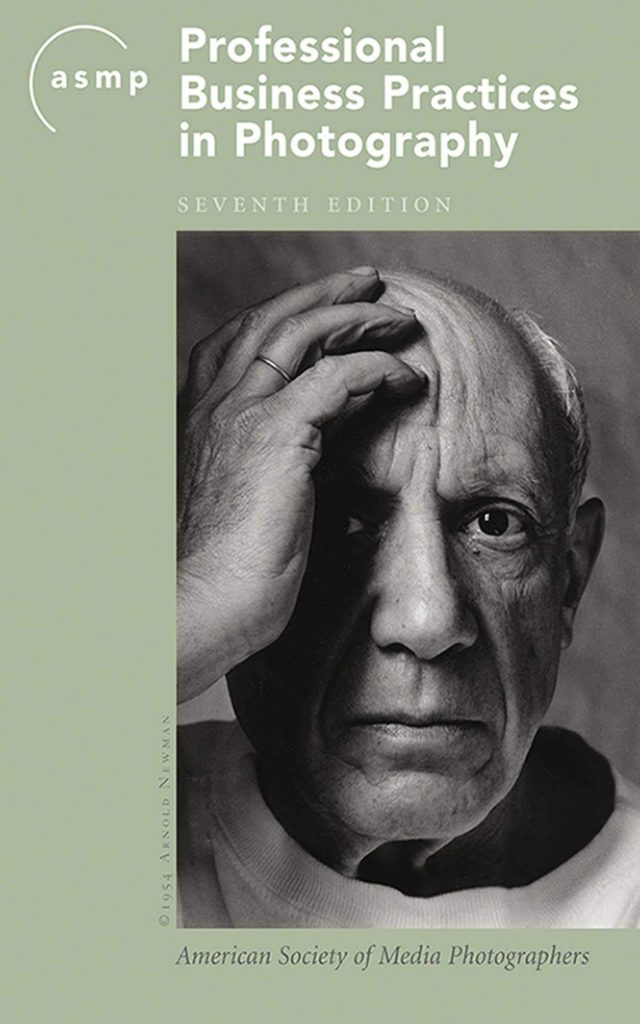 Business and Marketing
Balance out your knowledge of the camera and artistic talent with the business savvy of this educational guide. "What They Didn't Teach You In Photo School: The Secrets Of The Trade That Will Make You A Success In The Industry" rocks! Author Demetrius Fordham provides valuable experience to help you make important decisions. Specifically, Mr. Fordham's vast knowledge provides eye-opening navigation of the industry. For instance, this book teaches relationship-building, marketing, and presentation. So don't hesitate and pick up this book prior to graduation from college. Jump from a hobby to business with one of the best books about the industry.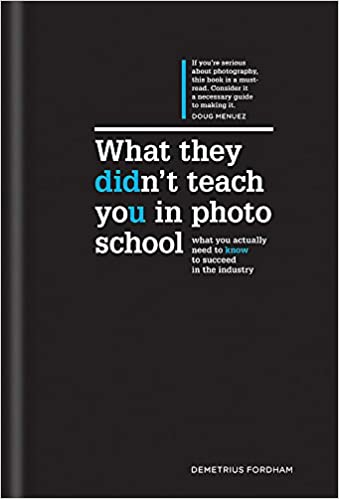 Advice and Career Guides
"Photography Q&A "by author Zach Arias offers valuable preparation and planning for the photography business. Enjoy a detailed topic-driven discussion on various aspects of navigating the industry. Zach not only offers his personal experiences but also provides coursework to guide your career. In addition, he inspires important values of being organized, prepared, and detail-oriented. As a result, Zach offers a book designed to help you make better business decisions as a photographer.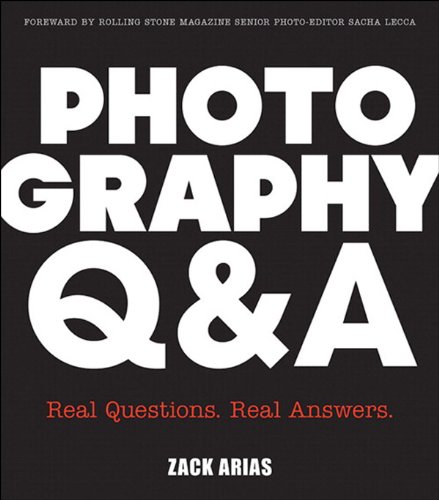 The Art: Books To Help You Improve Your Skills
Are you interested in books to help you improve your skills as a photographer? Then let the author and teacher Roberto Valenzuela propel your abilities. One of the best photography books, "Picture Perfect" is an excellent read. Artistic growth is contained with each lesson as Robert inspires your talent. Rather than focus solely on technical aspects of photography, he balances that with art. As a result, you leave with a better overall foundation to improve as a photographer. The right teacher is one of the most crucial steps you will make in photography. With that said, Mr. Valenzuela's book is a great choice. This artist-centric photography teacher offers one of the best photography books on inspiration.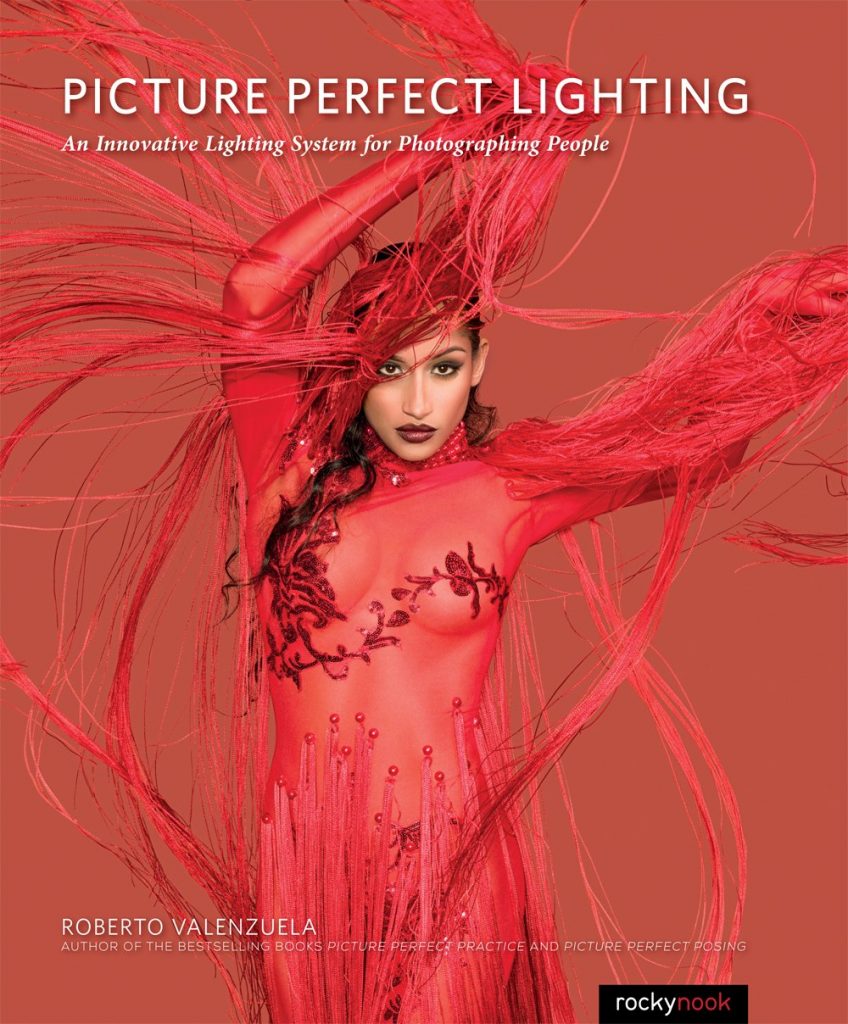 Location, Adventure, and Travel
On-location photography requires extensive preparation, sometimes more than studio shoots. For your next outing, photographer Jordana Wright has a great book to prepare you for your next trip. "The Enthusiast's Guide to Travel Photography: 55 Photographic Principles You Need to Know" contains excellent advice. Jordana's experience and education as a photographer are extensive and insightful. She not only directs you on how-tos and concepts on essential equipment and photography. In addition, Jordana's instructional approach on how to shoot nature is phenomenal. As a result, prepare to take beautiful photographs and be ready for the unexpected. So grab your copy and journey with this artist of landscapes.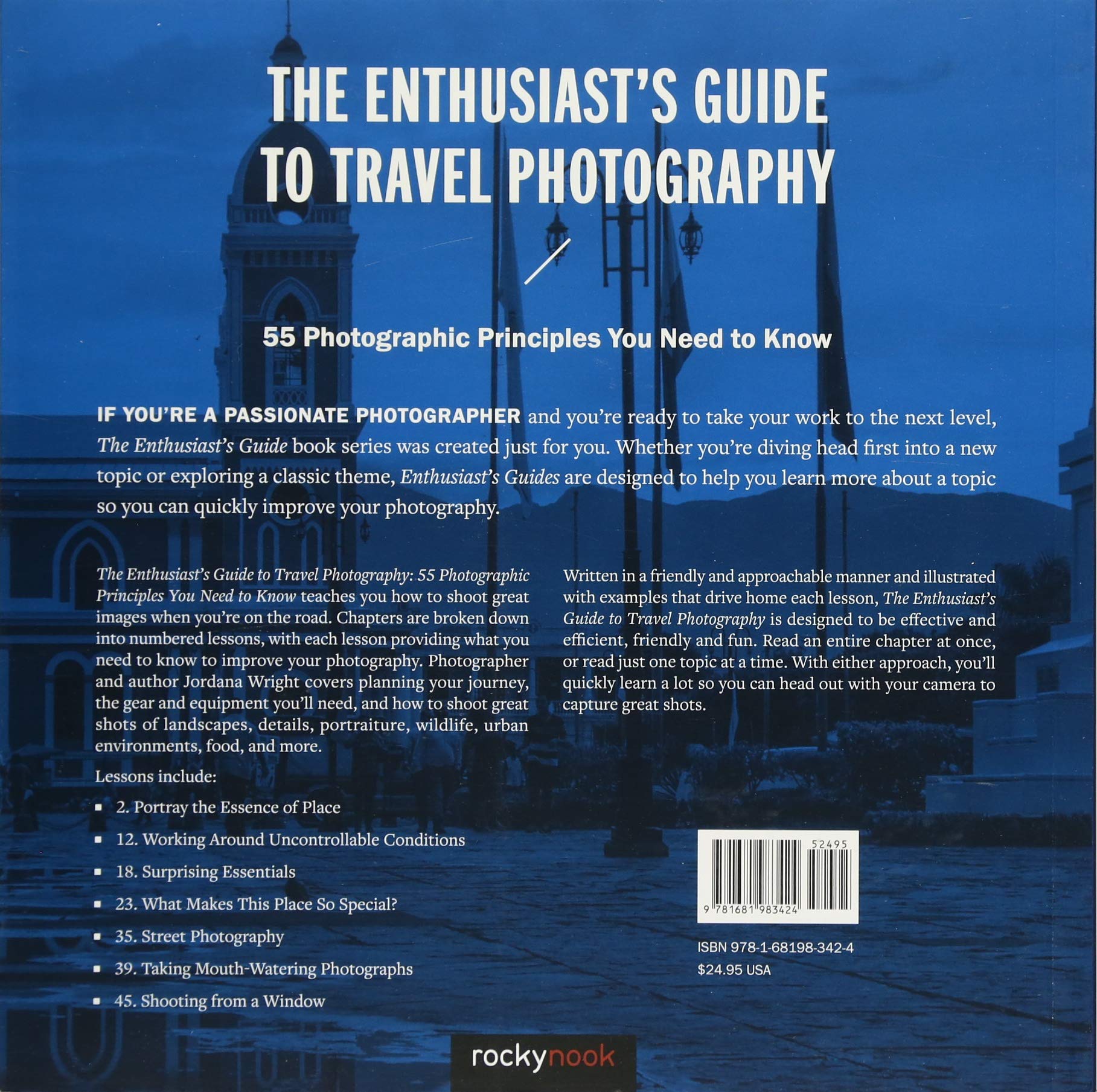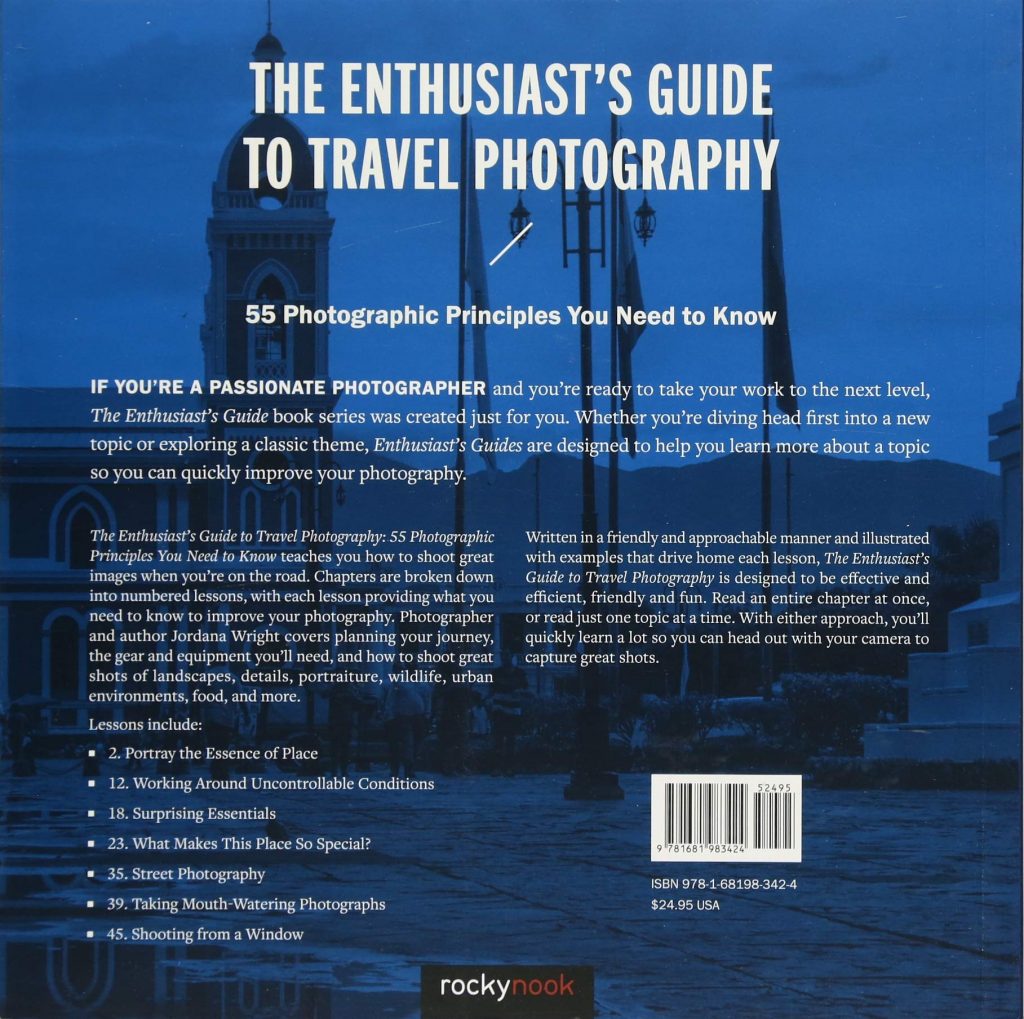 Photoshop Tutorials
Scott Kelby bears the extent of his knowledge inside "The Adobe Photoshop CC Book for Digital Photographers". Known as a publisher of numerous books on digital photo editing and photography, Scott is an expert. Furthermore, he is one of the greatest Photoshop educators you'll find. For example, inside is the latest innovative technique for manipulating photographs digitally. Scott's gift of teaching is what makes this book fun, easy to learn, and helpful, especially for beginners. Most importantly, he looks at photography as both an art and science. Overall, this best-selling author offers a well-rounded education in Photoshop.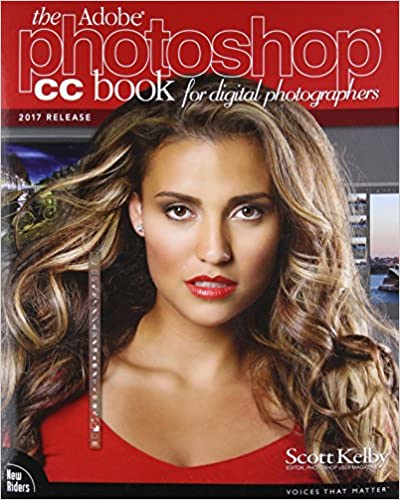 Conclusion
In conclusion, the best photography books are those which will have a strong impact on both your art and career. In addition, the best books are those which suit your preferred goals. Hence, it is up to you to make the right decision in choosing from this list. It is not enough to be talented at your craft; you must make great career decisions as well. In the end, this booklist provides a fine balance between the two. Above is a hand-picked best of the best to help you gain both artistic and career value. With that said, hopefully, these books help you to embark on a photographic journey that is life-changing. Help from renowned figures of the industry is just a download or purchase away. These great authors pour their collective experience and talents into publications that help drive photography forward.
---
Alton Fletcher is a Illustrator, Photo Retoucher and Internet Marketer
Using WordPress and want to get Envira Gallery free?
Envira Gallery helps photographers create beautiful photo and video galleries in just a few clicks so that they can showcase and sell their work.