19 Best Photography Accessories Under $50
by Alec Druggan on Mar 10, 2021
In this article, you will see the best camera accessories under $50. This is part of a series where we provide advice as to what photography gear you can purchase for yourself or for a photographer as a gift. Each article will offer equipment we believe best fits the price level.
Why you should trust us
We are photographers and photography enthusiasts with decades of experience using various photography software and hardware for all types of photography scenarios.
Who this is for
Beginner photographers or professionals looking for the latest essentials under $50.
Before purchasing, consider your needs and do further research to ensure the product is an ideal choice for your situation.
How we picked
Each item in this article comes from our past experience, and each could be useful in various situations.
---
Photography Accessories Under $50
There are many cool tools, budget options, and camera accessories for photographers beneath or right at the sweet $50 price point. Some of these are great options that let you dip your toes in the water; whether it's your first time experiencing a specific genre, stylization, or creative effect. Other options on the list might be temporary solutions while you save up for that high-quality piece of gear, and the rest of the possibilities cater to other problems, ideas, solutions, or are just plain fun to have.
---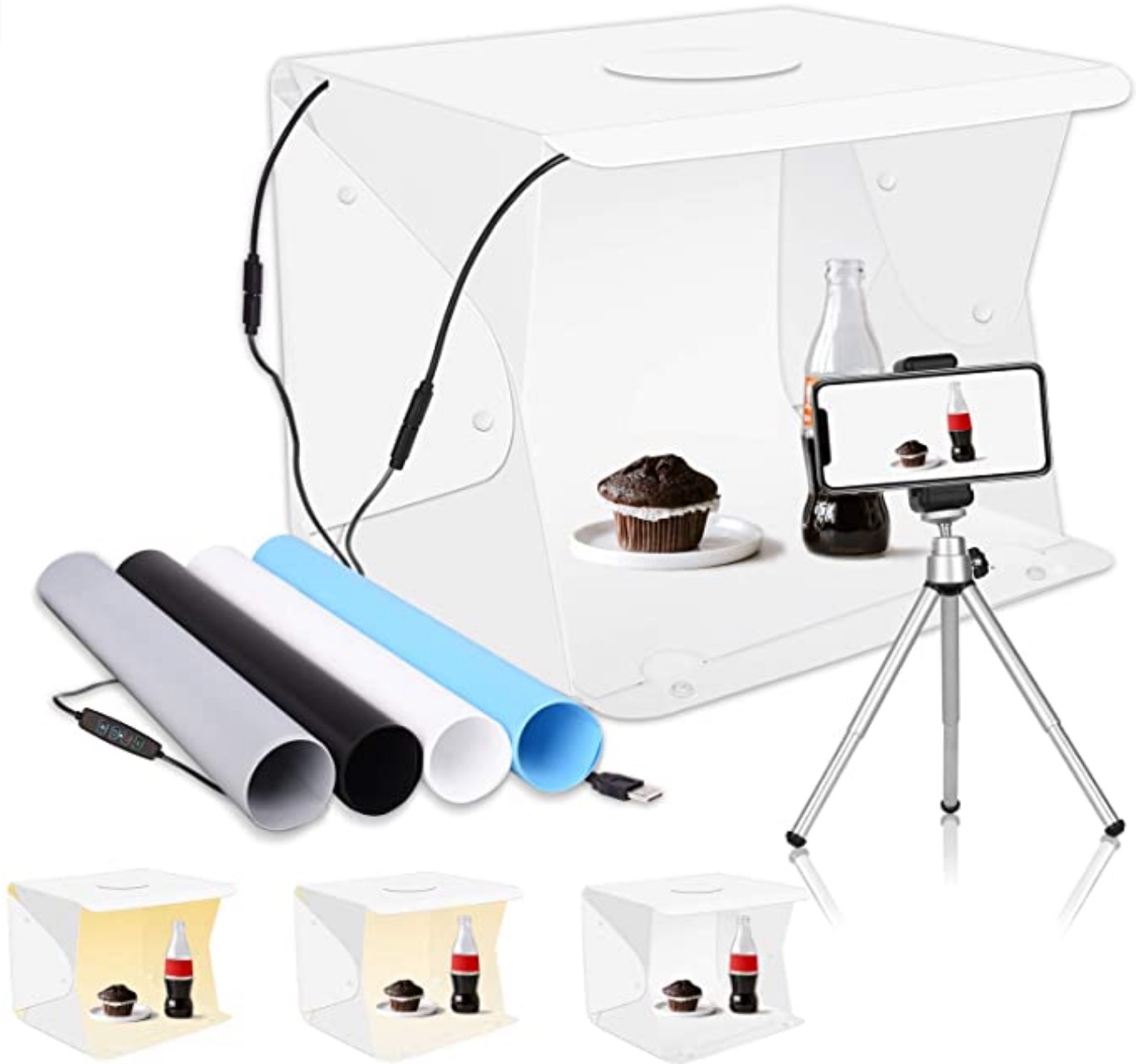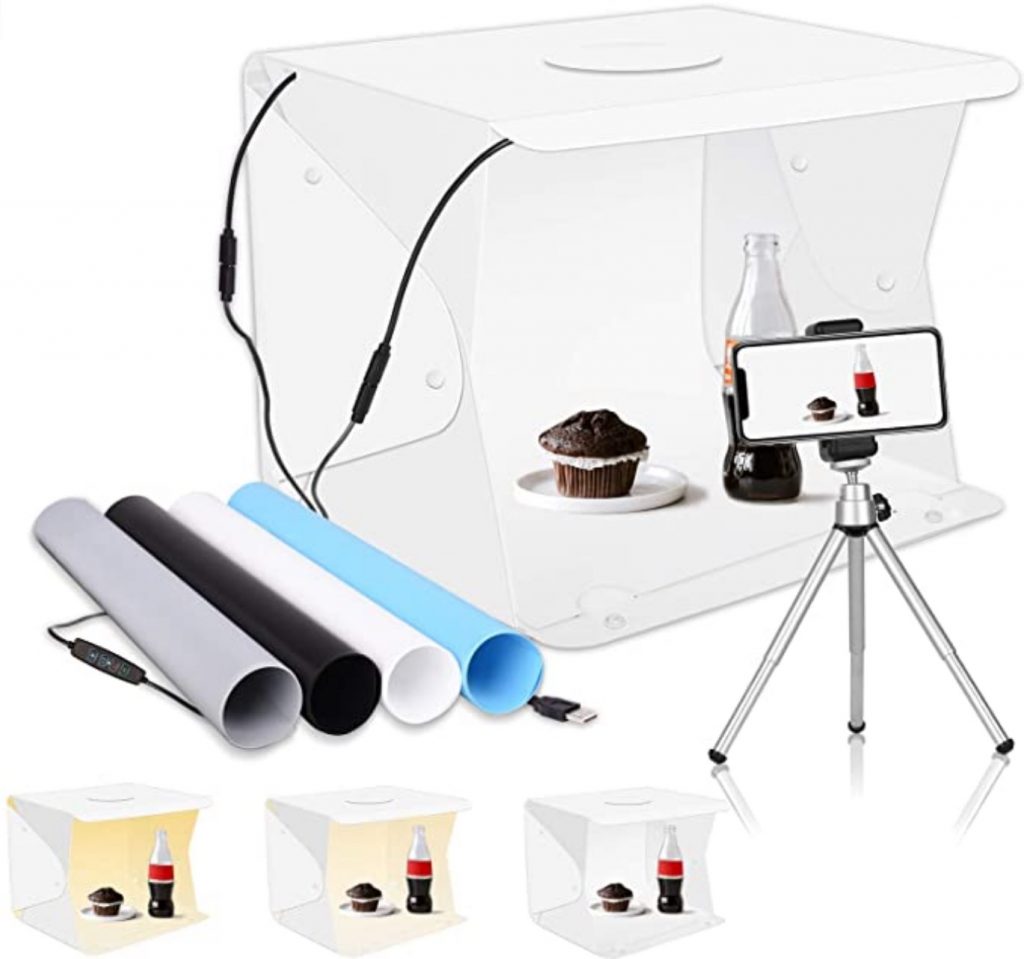 1. Miniature pop up lightbox
14″ x 16″ | 83.5″ micro USB port cable | 4 photo backdrops | tripod stand holder for phone | 2 10W LED lights
---
A pop-up lightbox is not something that I thought I would use a lot; I could already set up my studio lights for actual product photography, and if the photo didn't require that effort, did it even need to be lit? That was a false assumption: a pop-up lightbox does a lot more than just create a small alternative to the large studios, backdrops, and cards that you might be looking at for product photography. Firstly, these lightboxes are great for any quick product photography you might have to do, including online selling or Amazon listing jobs you might have for smaller items. Past that, these are great for when you need to take photos with your phone – don't get me started on trying to get a phone to sync with strobe lights. The continuous lighting ring that requires very little power on these boxes, along with their ability to fold down, and the variety of backdrops they come with, makes these lightboxes both versatile and transportable. So you can take much higher quality photographs of almost anything that comfortably fits within their confines anywhere.
It is not a replacement for a studio lighting setup. Still, it can be a great introduction to product photography if you're willing to take the time when photographing with one of these experiments stacking exposures and gels. Now, if you fall in love with it, you can start building up a small product photography portfolio.
Lastly, this product's limitations are clear; the lighting takes a lot of work to modify if you can with what you have on hand. The product's size means that it can be hard to work with some items, and you might want to invest in a lazy susan to move things that are a bit harder to angle once placed inside the box. The quality of some of these is rather shoddy, although every photographer should also invest in a roll of gaffer's tape, just in case.
---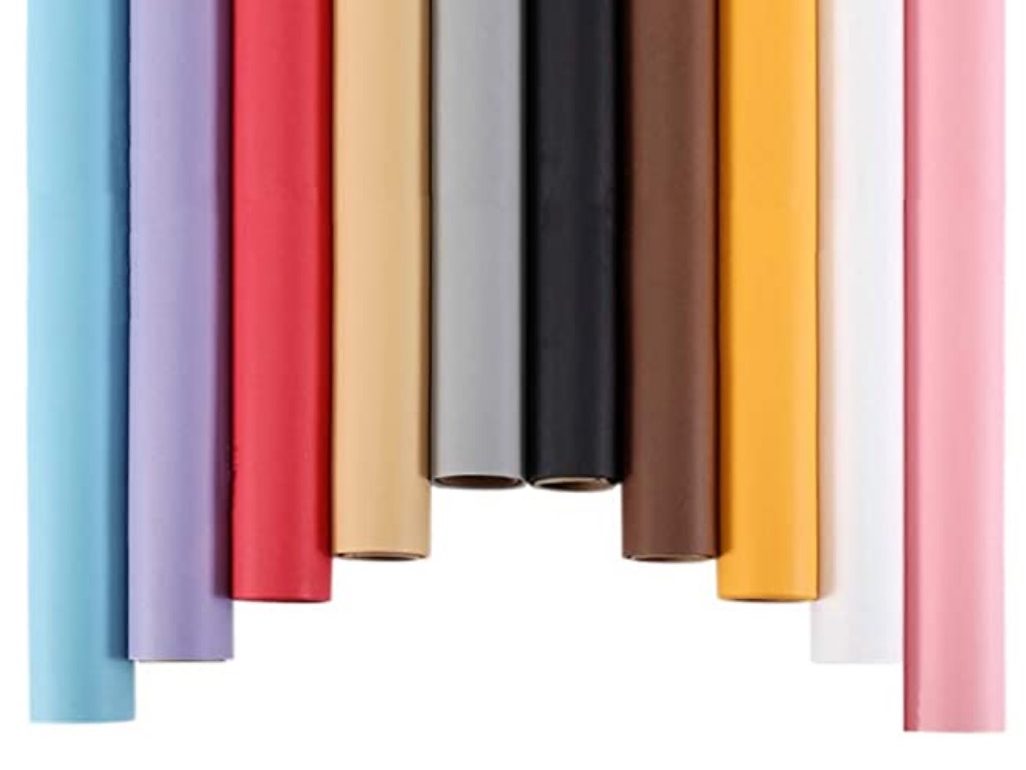 2. A roll of seamless paper
53-inches wide | 16 feet long | heavyweight paper | resists wrinkles and creases
---
Seamless paper is the go-to budget studio solution. It doesn't cost as much as some of the options you will find in purpose-built studios, comes in various colors, and lasts a long time, especially if your subjects are being careful while using it.
Many beginner studio photographers who don't have access to a dedicated space and can't or shouldn't consider building one can use 4-foot rolls of seamless paper. Paired with a typical telephoto portrait lens and with the correct spacing of the model to the backdrop, this is more than enough for portraits that only involve a single subject. If you did want to have more space or background visible, you could always photograph the backdrop alone and use that to extend the background while post-processing.
Seamless paper comes in various colors, but you don't have to buy them all at once. I recommend starting with a white or ~18% gray roll. You can throw more light on it for a high key look, or position it slightly further away from your models and grid or angle your lights to make it much darker than its original color. Furthermore, you can light parts of it to create more dynamic backgrounds. After you have a white and/or grey background, some other colors you may want to invest in are black, coral/pink, earth tones, or whatever suits the specific type of photography you are inspired by or want to create. It showcases the best part about seamless paper – versatility. The rolls of paper last a long time, significantly when you are changing colors and cycling between options, which results in the ability to create a variety of backgrounds simply, given you have a good system for switching and storing your paper.
---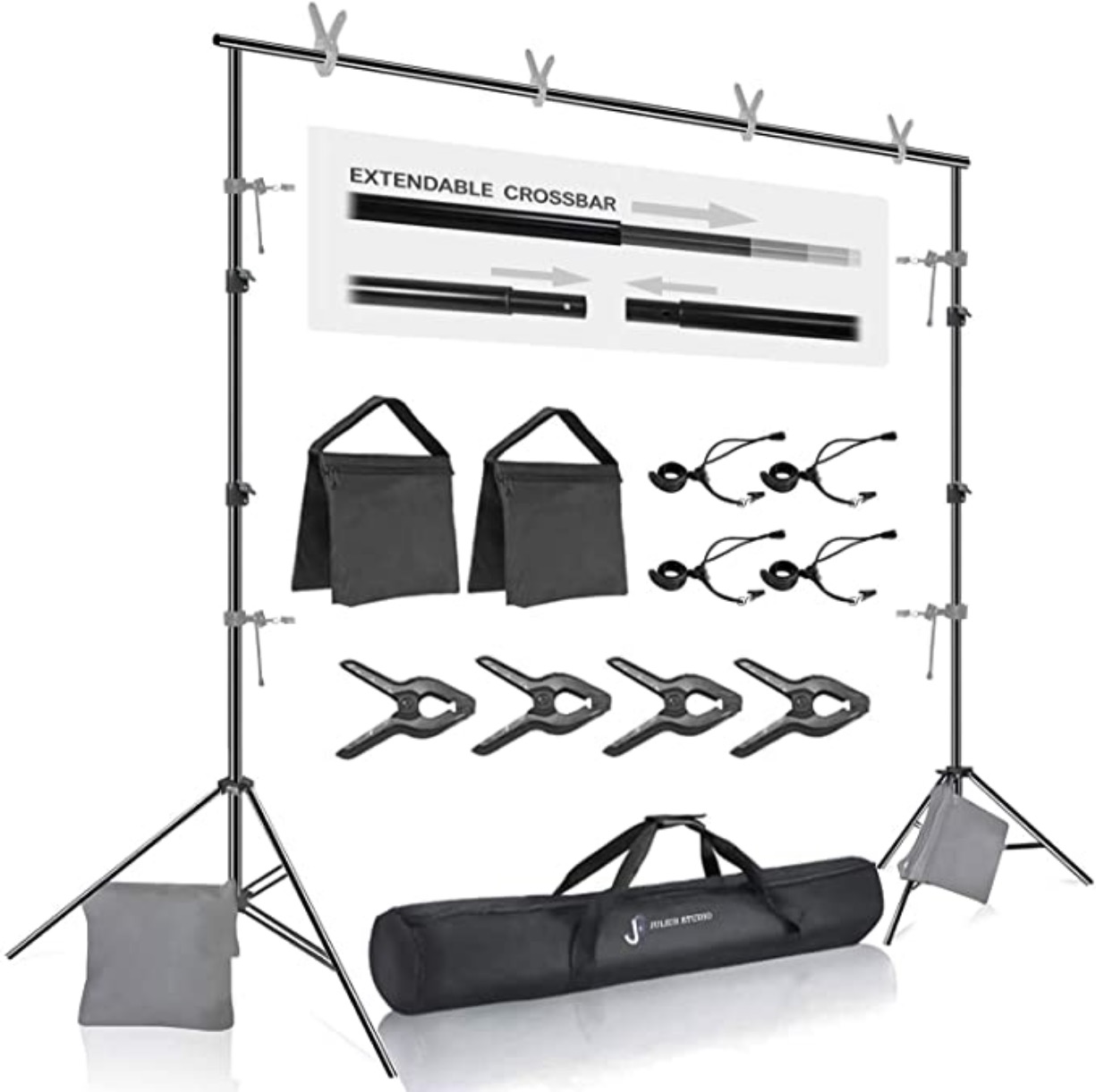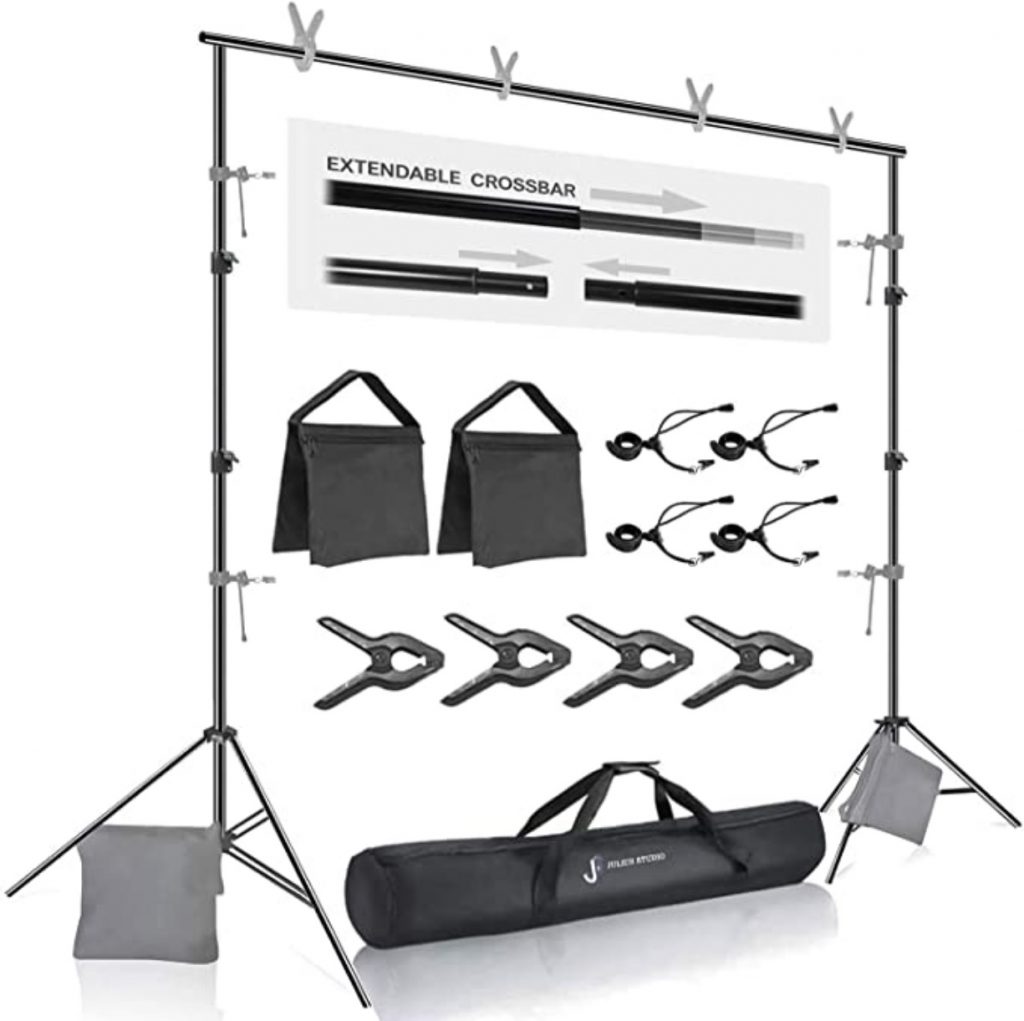 3. Background holder
5.2 feet to 10 feet width | 2.6 feet to 7.2 feet height | includes clamps | includes clips | includes sandbags | includes carry bag
---
Speaking of holding that seamless, there are two main options that you might want to look into. A background holder, like this one, is often going to be the better of the two. The other is wall-mounted, making it easier to keep up and doesn't require the floor space, but is infinitely less flexible and requires you to locate studs high up in your walls. If you are interested in a wall-mounted version, look here.
These holders are great because they collapse easily into a perfectly sized storage tote and allow for more than just seamless background holding. Let's say you want to use an interesting piece of fabric or prepare a canvas. This option is versatile because it allows you to both use the array of seamless paper you may build up over time, as well as other options. Additionally, this is a great option to have even if you already have wall-mounted seamless holders, as it can be brought both outside and to location, where you may need it more than in your home. It enables you to make a temporary studio space anywhere, as long as you know what to carry with you.
---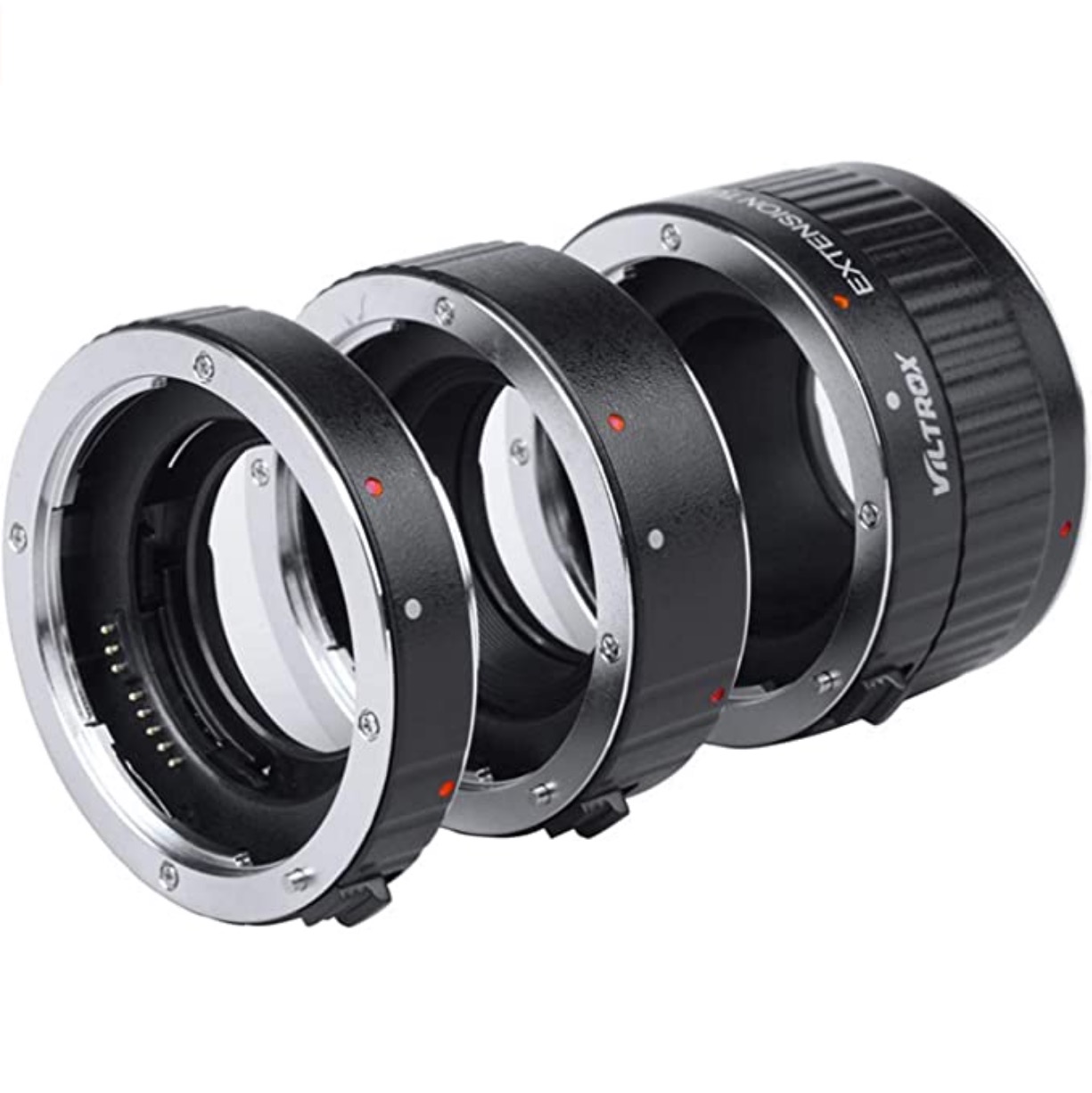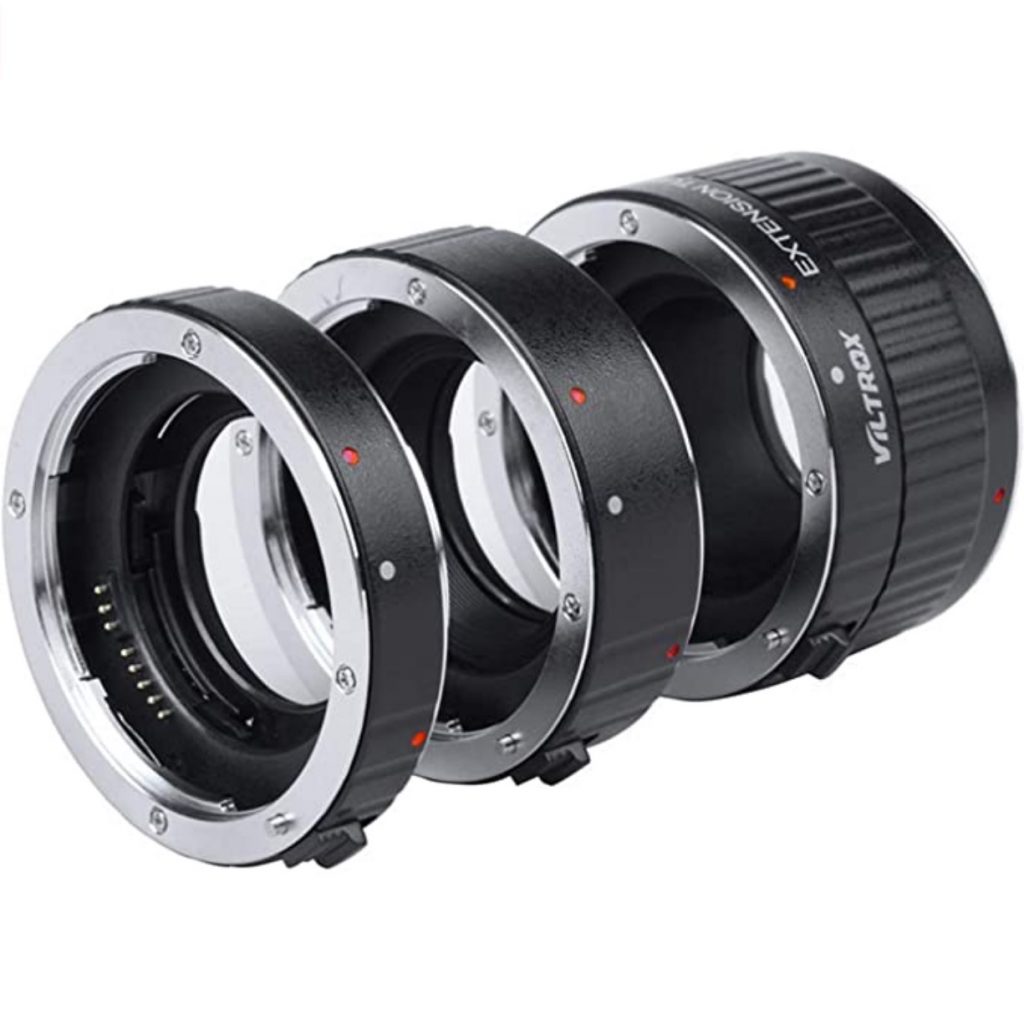 4. AF Extension tubes with autofocus
---
Macro extension tubes allow you to convert any lens you may have into a macro lens, allowing for close focusing and a lot of creative exploration. What these extension tubes do is move your lens further from the sensor so that the area on which the lens can focus is much much closer to the front of the lens. Unlike traditional macro lenses, however, extension tubes will make it so that the range of focus on the lens unto which they are attached is much smaller than it would initially be.
The benefit of these extension tubes is that you can use different lengths of them, either together or separately. For the majority of standard lens mounts, they will come in staggered sets of around three. Exploring macro photography is a lot of fun, especially during the winter or when you can't shoot typical subject matters. It lets you explore a whole new world under what is basically a microscopic point of view.
---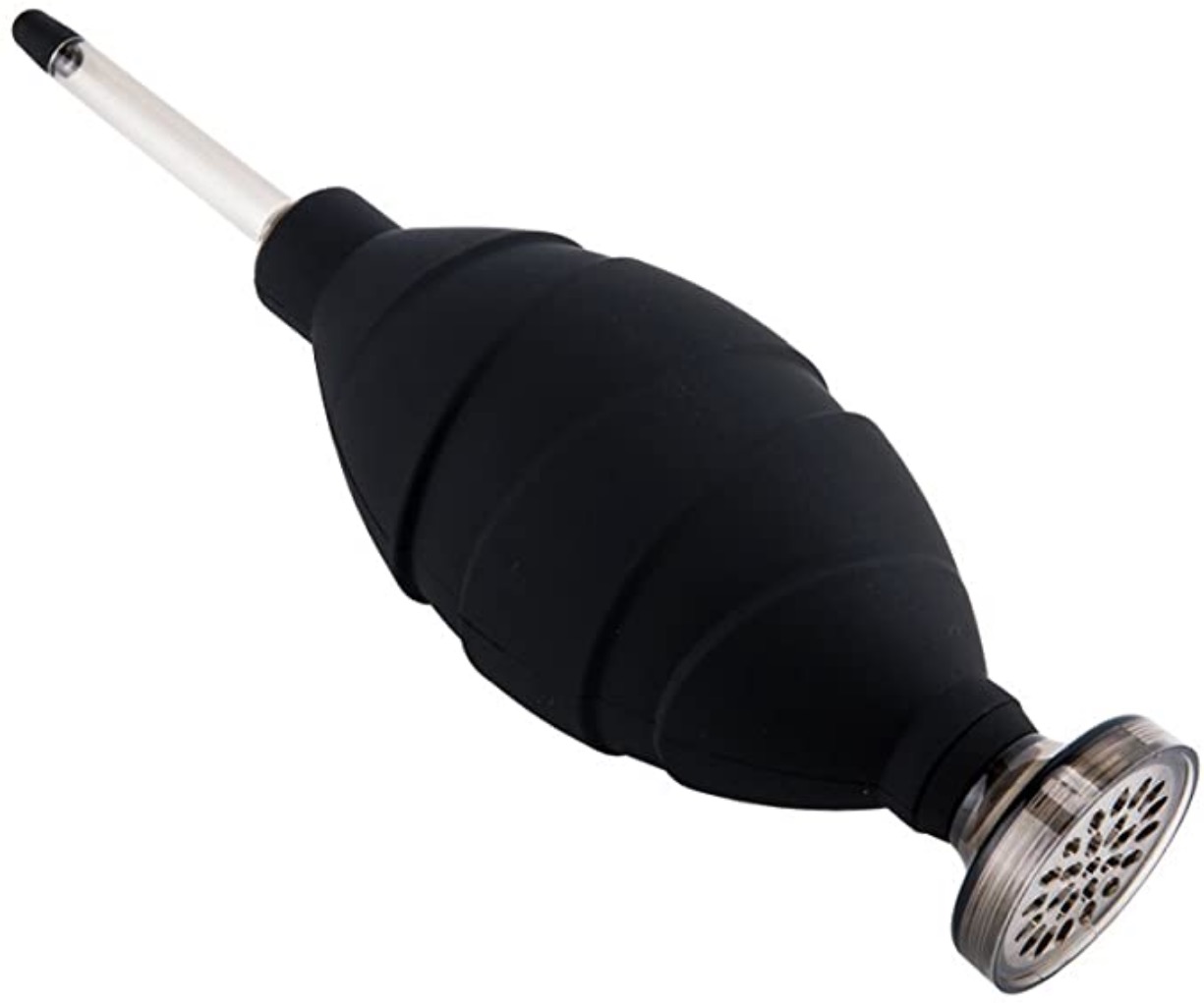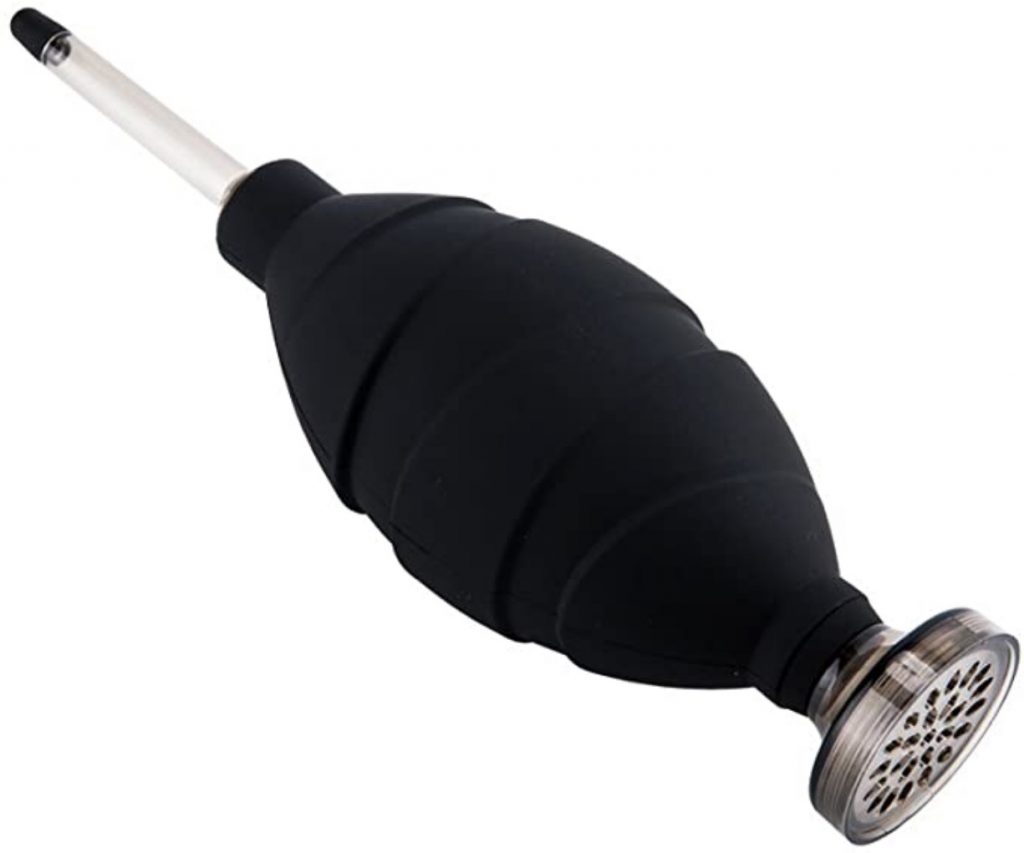 5. High-quality rocket blower
"No-backflow" design | strong blast of air |
silicone soft tip | dust-free air
---
One of the worst realizations a photographer can have is that their digital camera sensor is riddled with spots of dust – especially after a shoot. Those little dust spots take a while to clean up on every image and become even more demanding when they line up on an unfortunate part of the picture.
Keeping your camera sensor and lenses as dust-free as possible is essential. One of the easiest ways to remove dust from your sensor without any risk of damage is to use a rocket blower. They're called rocket blowers because of the shape; don't worry, I don't think they're actually used in rockets.
This simple tool is an effective way to stop the buildup of dust over time as your camera sensor is exposed, be it because of frequent lens changes or buildup because you've been somehow negligent in the care for your expensive camera equipment. Maintenance like this for your camera equipment is essential, and if it isn't something you've invested in already, get on it as soon as you can.
---
6. Zeiss Lens cleaning solution and wipes
2 8oz (240 ml) bottles | 2 microfiber cloths |
no glare coating
---
Now that we have covered the minimum for sensor cleaning let's talk lens cleaning. If you're the photographer that uses their t-shirt and mouth-fog combo to clean your gear religiously, I have some bad news; that can ruin the coatings on the lens and possibly lead to image quality-affecting abrasions.
Zeiss, the company famous for the high-quality lenses over the last century, has a relatively inexpensive fantastic lens cleaning option. This lens cleaning solution, along with their glass-friendly wipes, makes it incredibly easy to clean your lens, regardless of the coating. Additionally, unlike the fogging method, this cleaner won't leave any residue or marks as it dries. This method of cleaning lenses should not leave any abrasions on your front and rear lens elements, either.
With these two products, you are both extending the longevity of your camera equipment, increasing its resale value, and will be able to experience an overall improvement in image quality. What's not to love?
---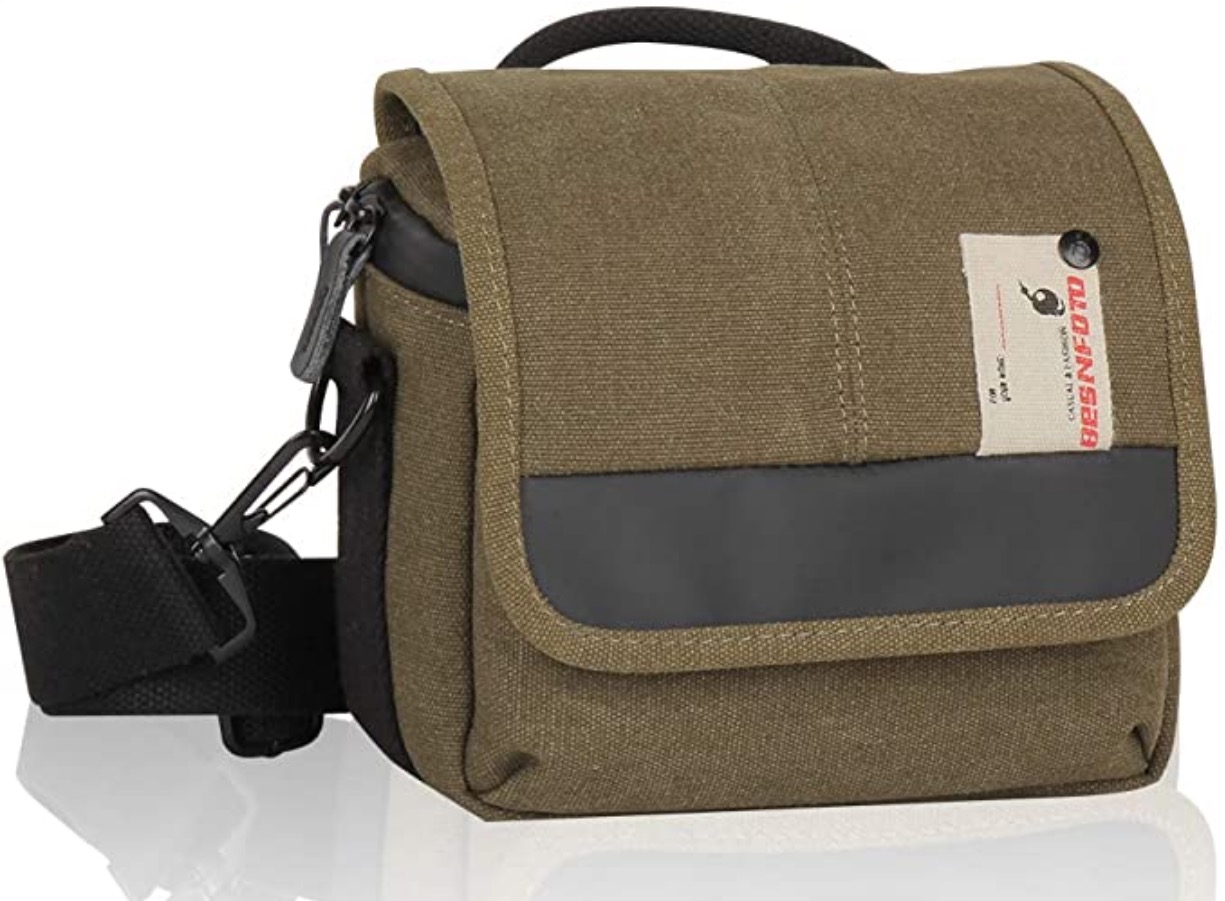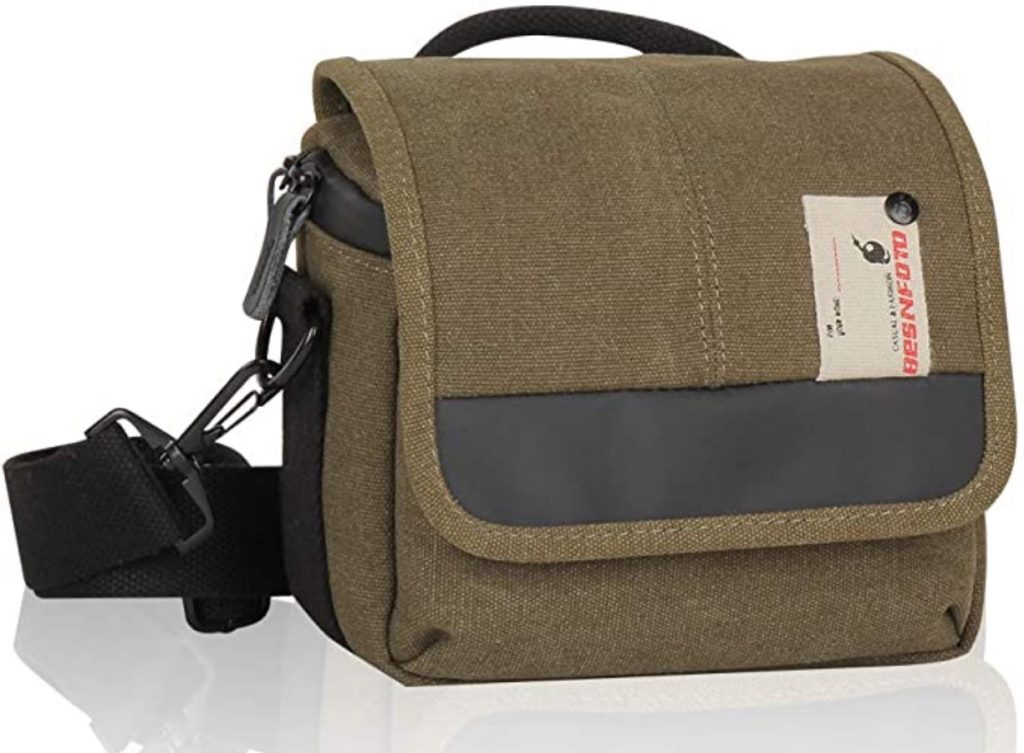 7. Satchel-style Camera Bag
high-density waterproof canvas | PU Leather trim | strong stitching | durable zipper | water-resistant | veclro quick snap
---
This small camera bag is terrific for several reasons. Let's start with the most important: it protects your camera and includes waterproof stitching and high-quality water-resistant zippers. Moving on, it also doesn't have branding or stylization that makes it look like a camera bag. This makes it perfect if you take your camera out often and might not want it to be as apparent as a manufacturer-branded bag. Further, this bag allows easy topside access, meaning that you can open the bag and pull out the camera as you turn it on for the majority of cameras. That makes it great if you like to pounce on possible photographs while out in the wild.
The doubling of velcro with an internal zipper also means that your camera's availability to you and others changes relative to where you are and what you need your camera for—worried about it? Close the zipper and the velcro. Just want easy access? Keep the zipper open and close the velcro.
---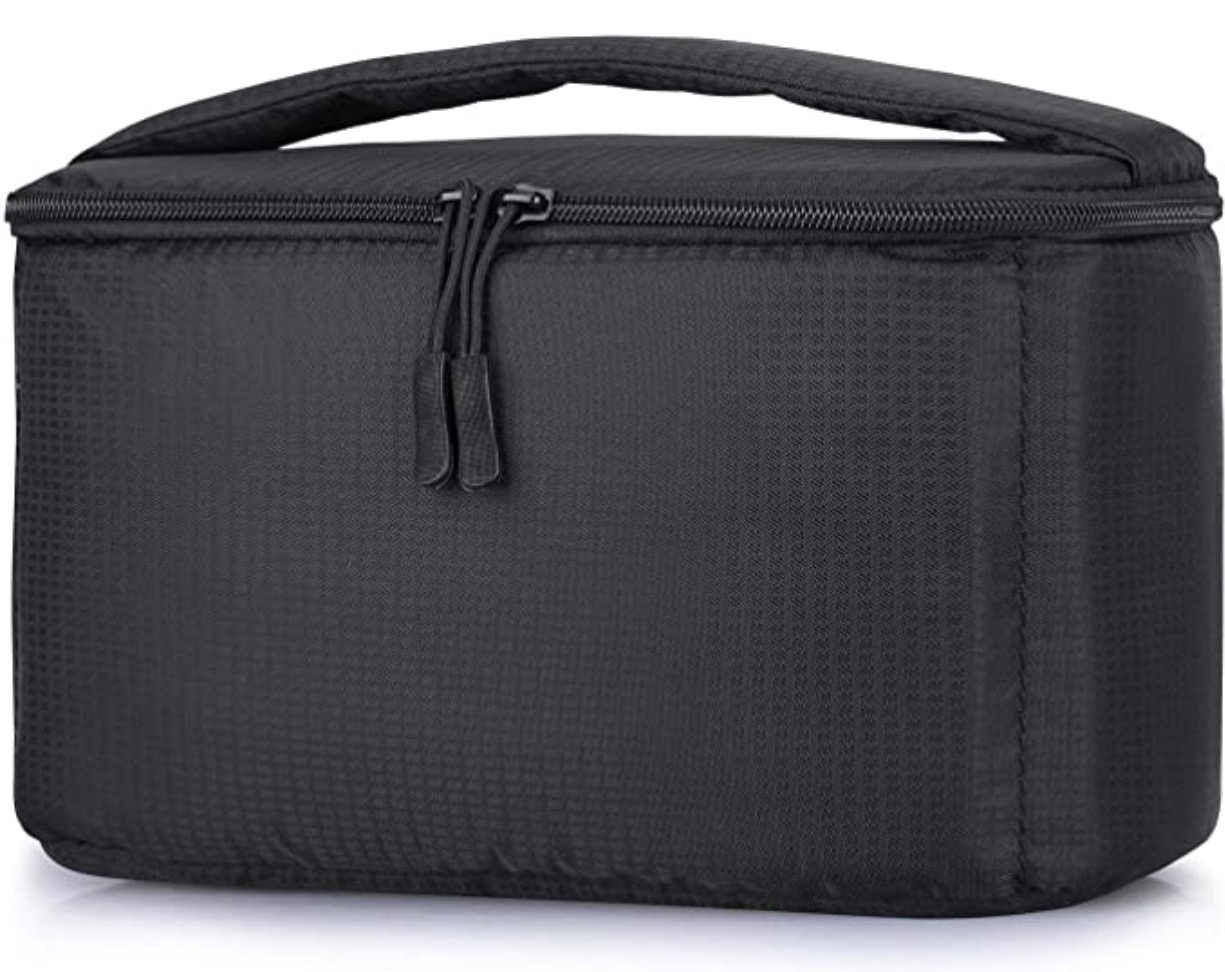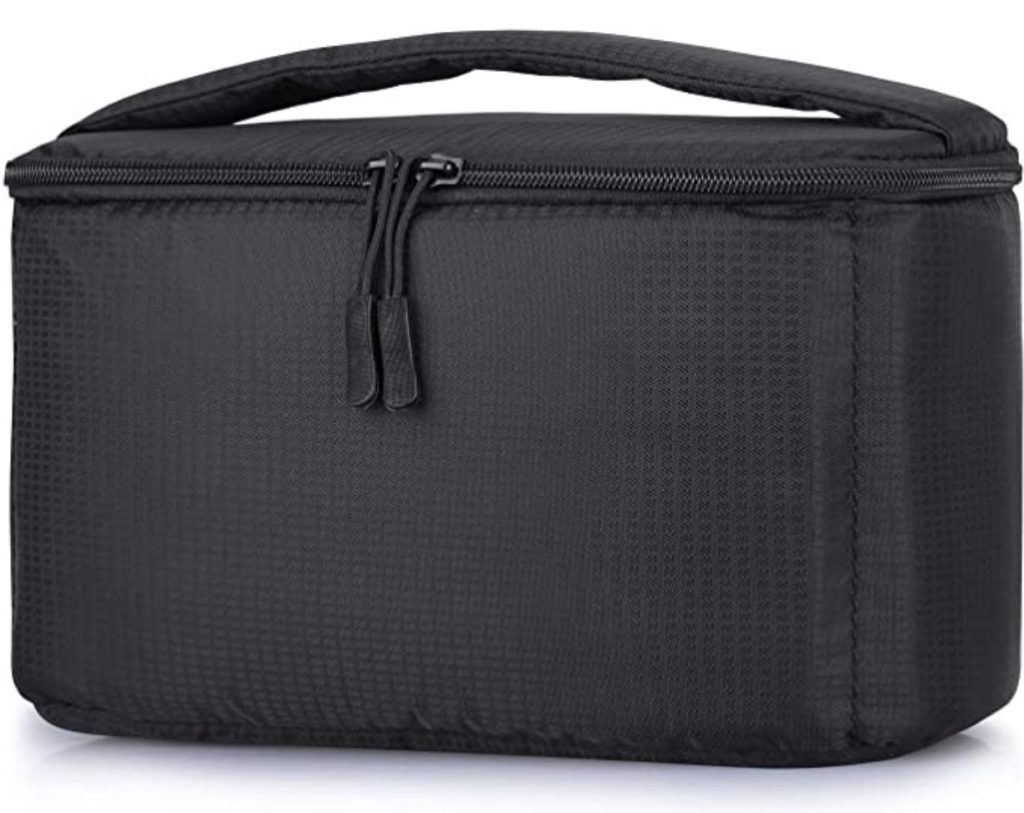 8. Waterproof camera holding backpack insert
10.2″ x 6″ x 4.7″ | holds a DSLR and two camera lens | detachable dividers
---
Another great way to transport your camera with you comfortably is to use a camera insert for your backpack. This can make any backpack into a camera bag and be more useful than a traditional camera backpack for those who don't find themselves needing more than one or two lenses alongside their camera body.
In particular, this is an excellent option for those that frequently travel with a small amount of camera gear. This makes it easy to take your camera, a couple of lenses, extra batteries, chargers, memory cards, and card readers in a small pouch. It also makes it much easier to get packed in an organized fashion, and you don't have to deal with the stress of having a loose camera bumping around inside your bag.
If you find yourself using it often, you could even add some velcro to the bottom of it, along with velcro on the bottom lining of your bag(s). This makes it easy to seat it at the bottom of your bag without fear of it getting bounced around at all.
---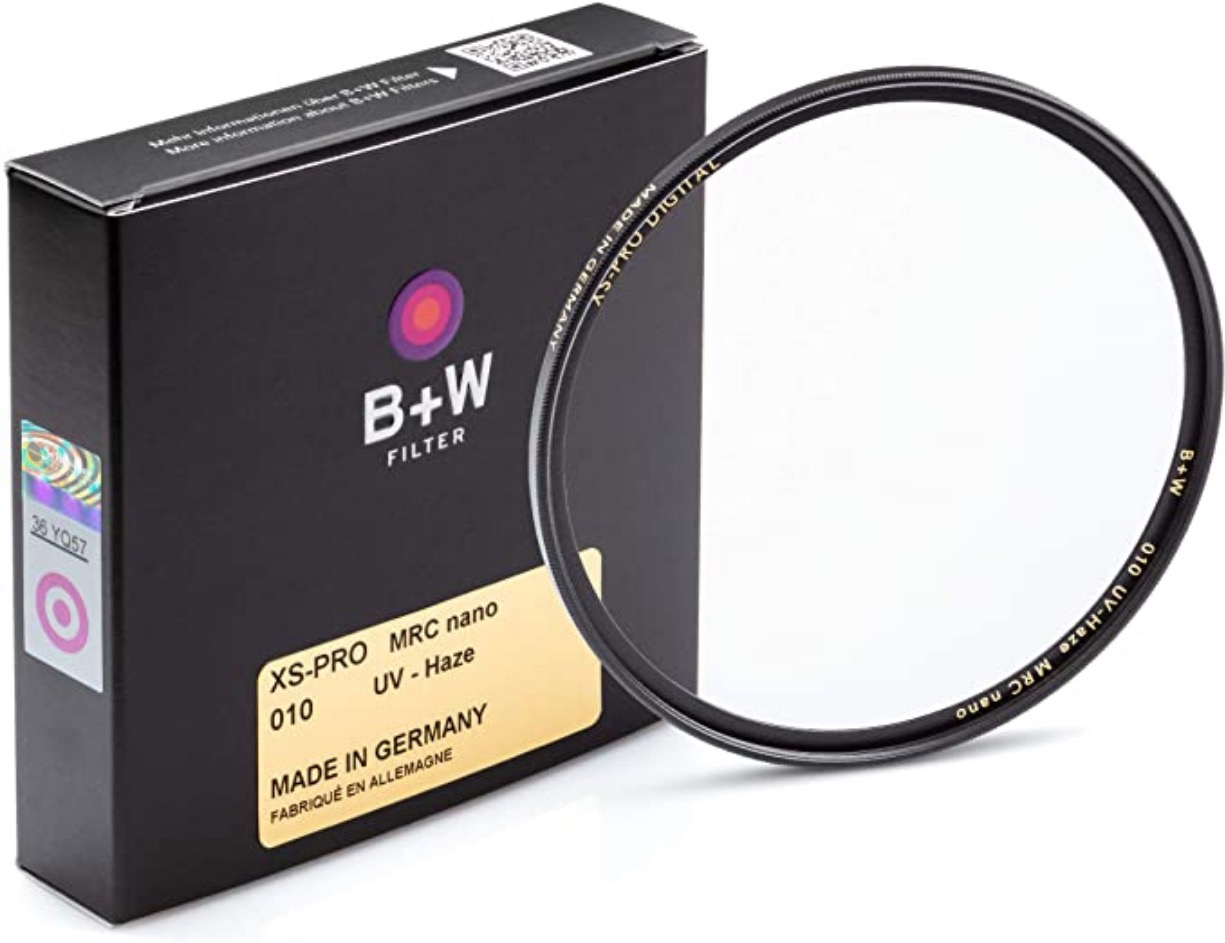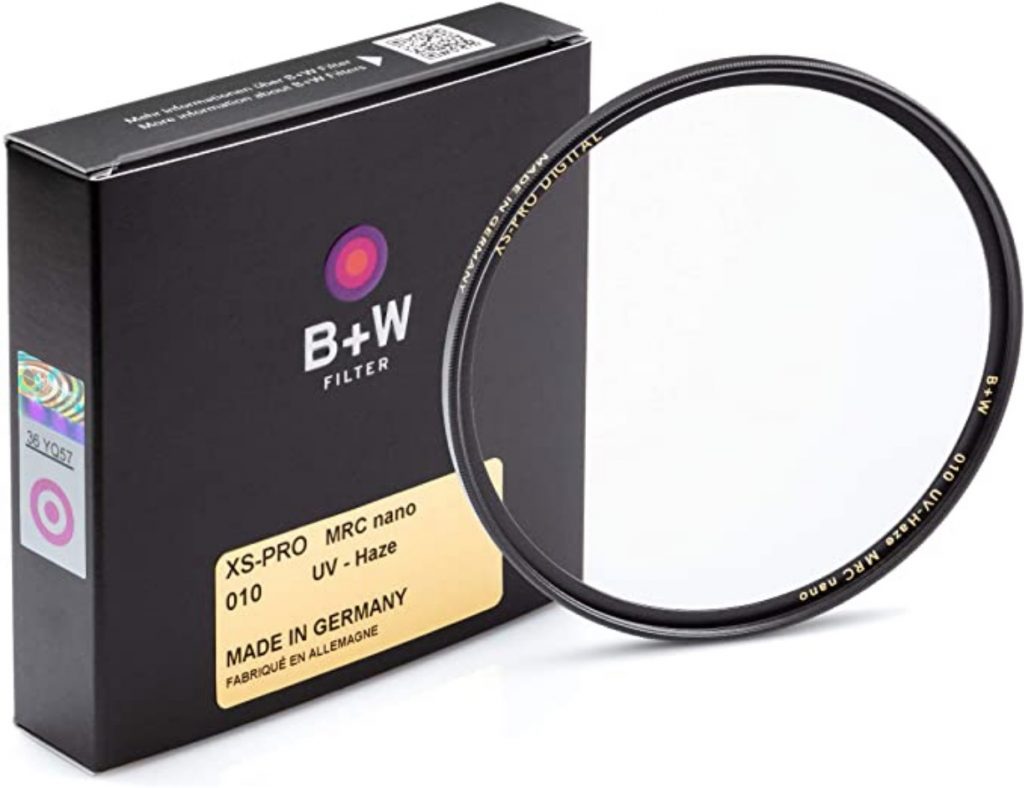 9. B+W High-quality UV lens filters
haze clear camera filter | add 16 multi-resistant nano-coating layers of protection | protects against dust, flying, fingerprints, dirt, scratches, and seawater spray
---
UV filters are something that a lot of photographers question the use for, but if you've ever cracked the front element of your lens, you know that they're worth it. These filters protect your lenses. Sadly, the lower-end options of these filters are especially problematic, as they affect your lens's image quality. For that reason, I find myself spending the extra bit on a high-quality B+W filter most of the time. Additionally, these filters make it easier to be a little less careful when cleaning your lens's front element, although you should still try your best to treat it well.
Depending on your lens's size, which is generally denoted on the front barrel ring of the lens alongside the greek phi symbol (Φ), the filter's price will vary. Take your time and look for filters that are made to last and that don't have problems getting stuck. The worst thing that can happen, especially with a cheap filter, is that it gets dented and stuck in your lens's filter threads. That can be a headache to work out.
---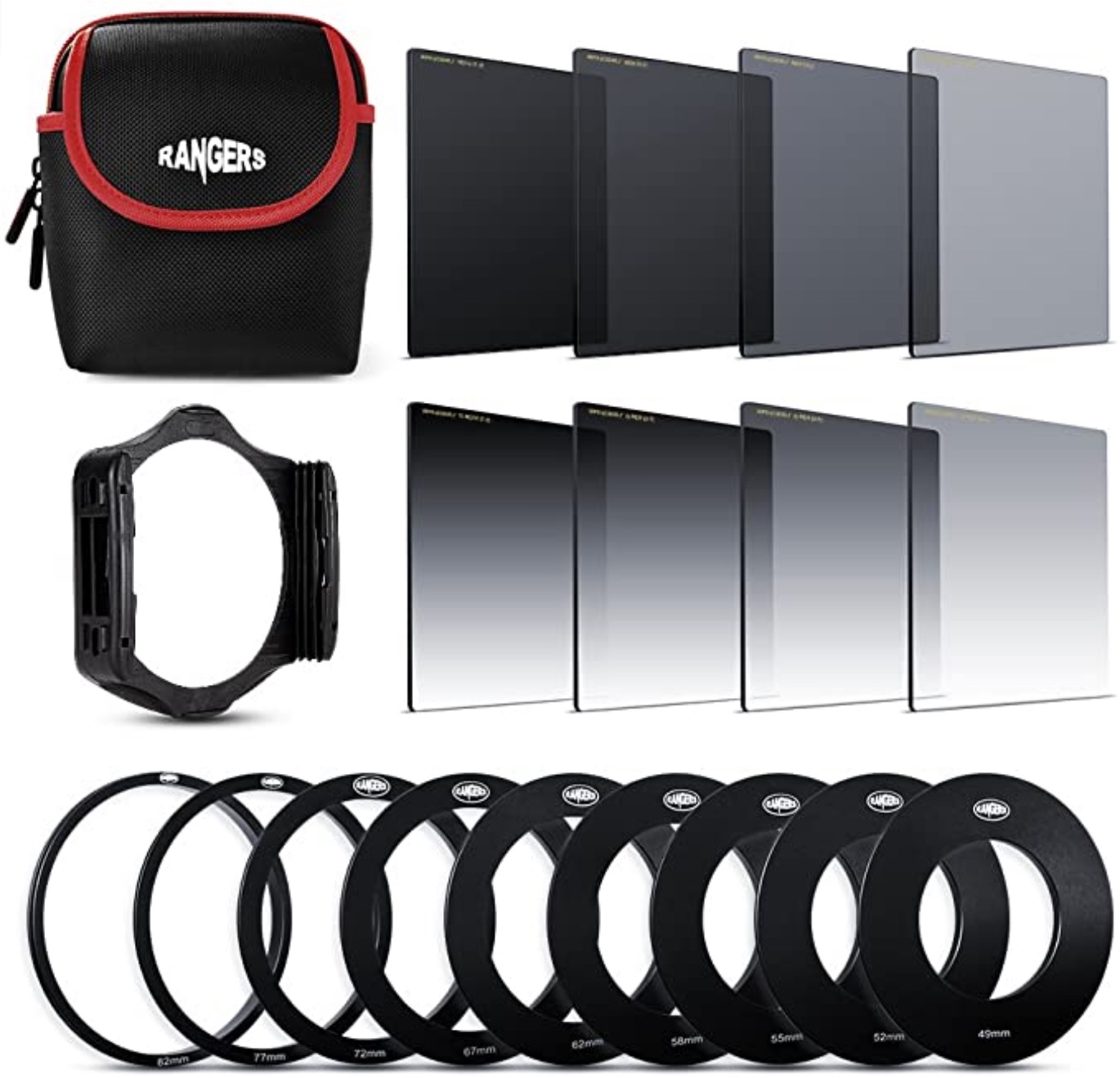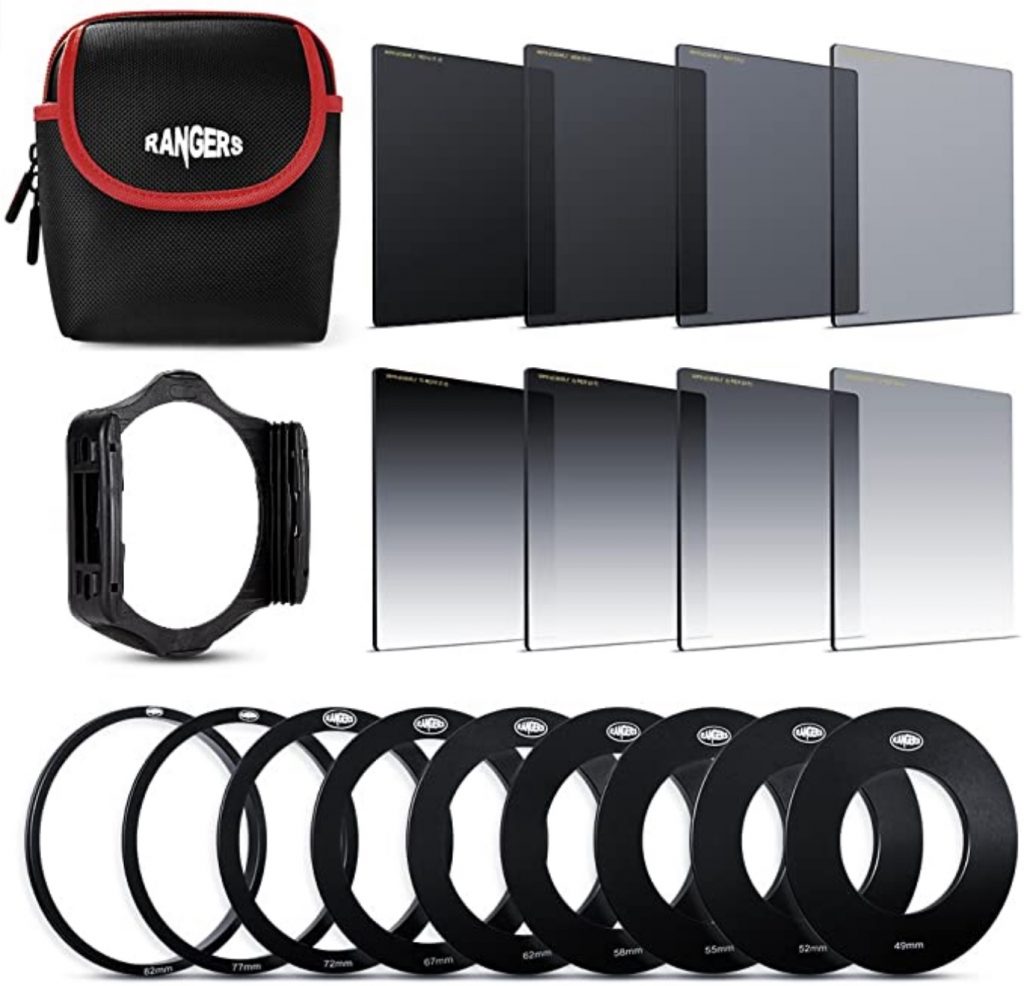 10. Multiple ND filter set
high-quality optical polymer | multiple adapter rings | 49mm-82mm
---
If you're new to long exposure photography or something that you want to explore, you might be shocked at the price of high-end ND filters. A single high-quality ND filter that fits on one of your lenses will likely cost more than this entire set, and you might not know what strength or gradient type you might want to purchase.
This set allows you to experience everything about ND filters at an incredible bargain of a price. It lets you try them on as many lenses as you want to, given they're within the filter thread range of the supplied adapters. If you are using a super-ultra-wide angle lens, however, the attachment method may create some unfortunate yet necessary cropping.
---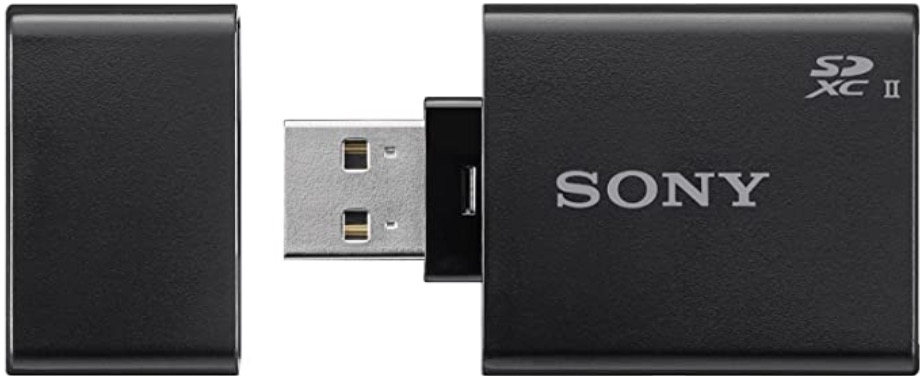 11. Portable and High-Speed UHS-ii SD card reader
UHS-II and UHS-I SD | USB3.1 | compatible with USB3.0/2.0
---
This Sony card reader is fantastic, not just because of its small size and portability but also because it is specifically built for the newer UHS-ii SD cards that have become more and more commonplace in digital cameras. These SD cards are much faster than their aged counterparts, but a large part of that speed is because of the increased contacts on the card's back.
Suppose you are currently using UHS-ii SD cards and are not noticing an improvement over your older SD cards in terms of data transfer. In that case, several likely candidates may bottleneck your data transfer speeds. The first is just that not all SD cards are created equal; just like you can have a fast UHS-i SD card, there are slow UHS-ii cards, although this is very rarely the case. Another problem may be that the USB port you are using is of an outdated generation, like USB 2.0, only capable of 60MB/s, although most recent IO hubs use faster USB 3.0 or 3.1 ports. It could also be the read and write speeds of other components in whichever system you are using for data. Yet, it is most likely because you are using an outdated and aged SD card reader. Not all SD card readers are created equal, and this offering from Sony, at its price, is excellent.
---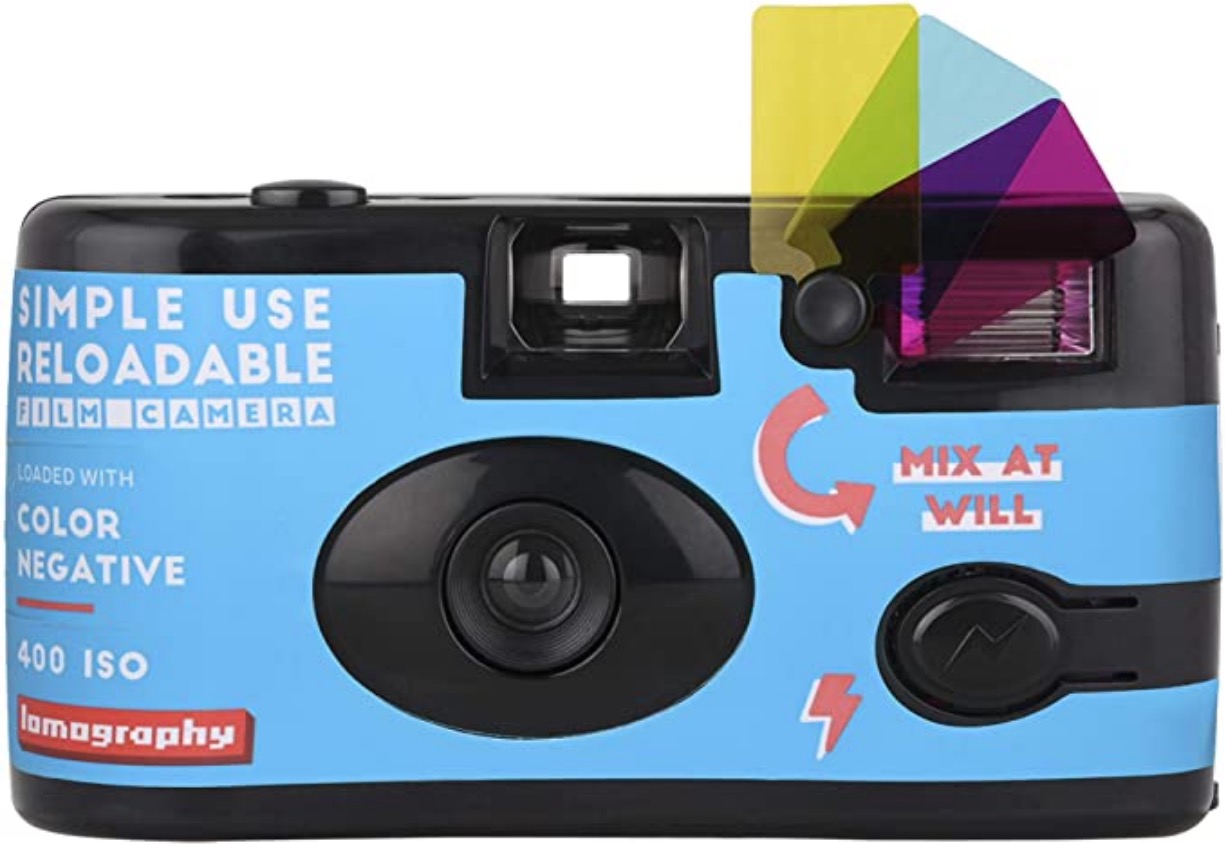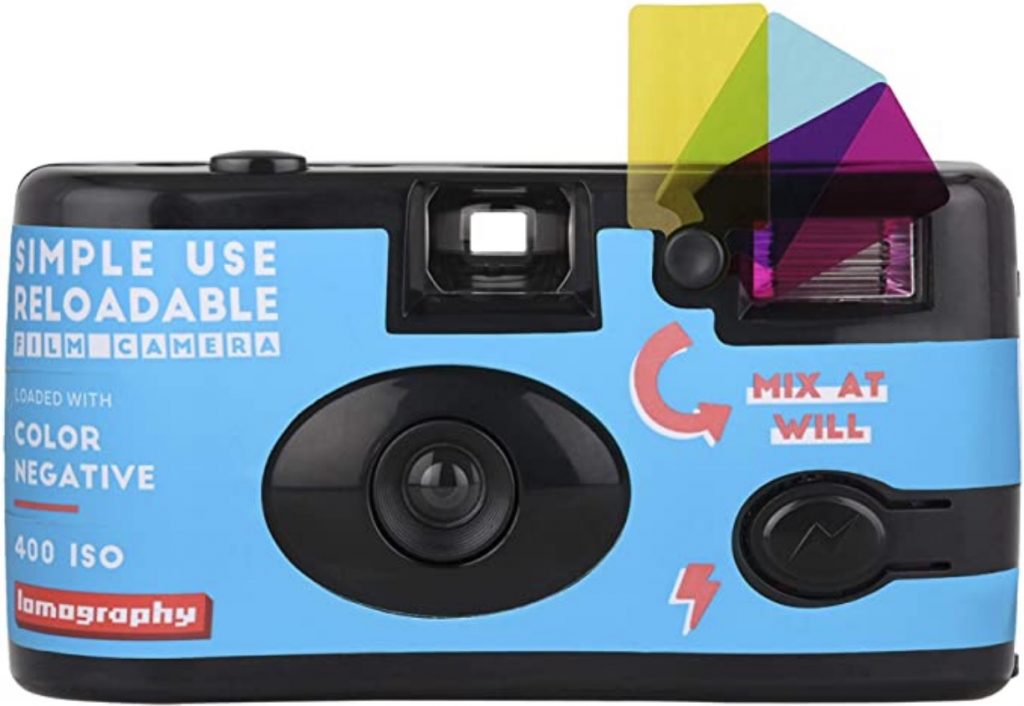 12. Lomography's reloadable film camera
preloaded with film | built-in flash & color gel filters | reload with fresh film
---
As digital photography has taken over the market in the last three decades, various nostalgic film resurgences have taken place. Most recently, the popularity of both Polaroid and disposable film cameras has increased drastically. So, what makes this any better than the competition, from the likes of Fujifilm?
This Lomography film camera takes the shape and look of that typical disposable film camera but makes it reloadable and adaptable to any 35mm film you might want to use. Of course, this isn't going to be a full-fledged camera like one might find thrifting, but it will do a lot better than a one-roll-only disposable camera and might be an excellent way for you to dip your toes into analog photography. Furthermore, using a reloadable film camera rather than a disposable one seriously lowers the contribution to e-waste that you might otherwise be made by sticking to disposable cameras.
---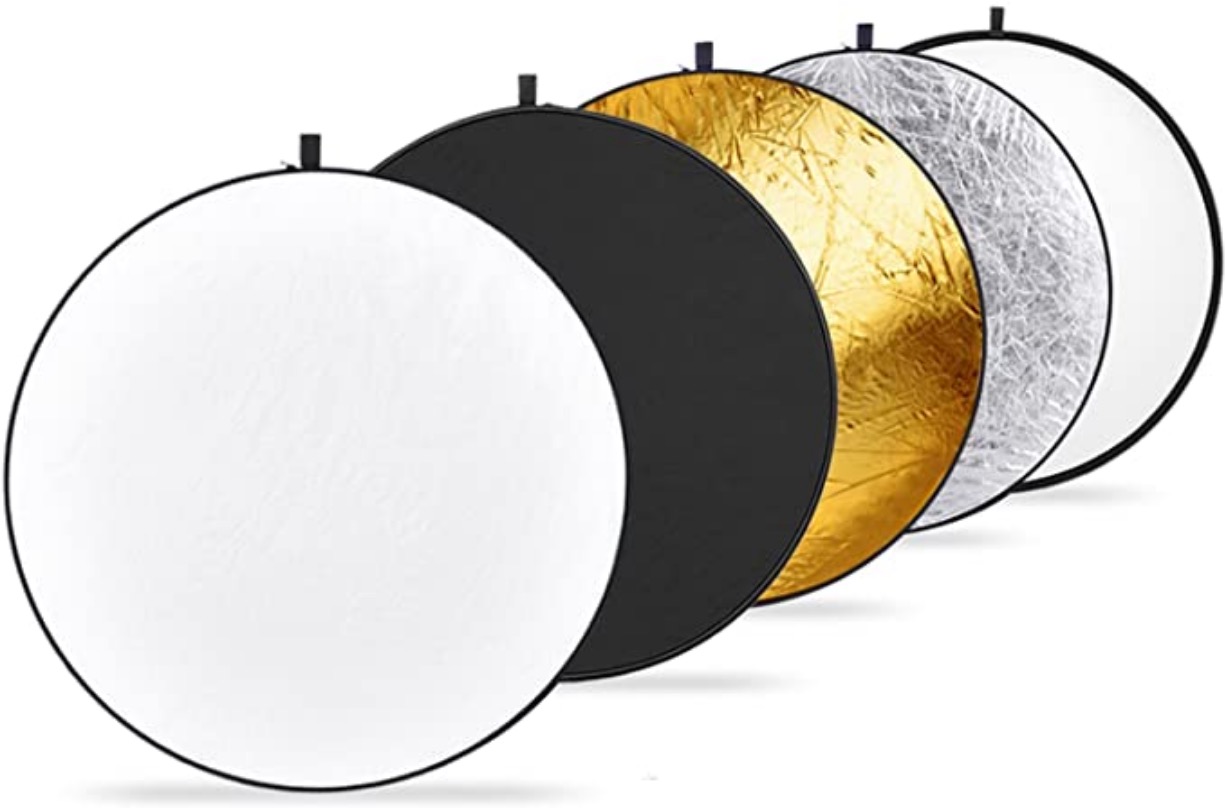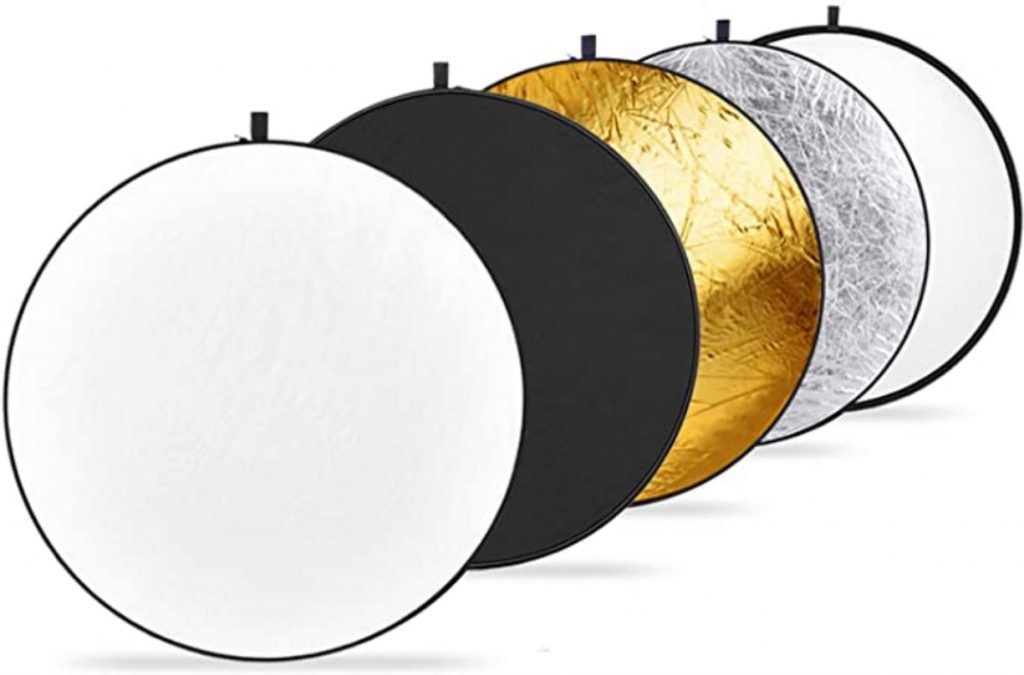 13. Medium-Large reflector set
5 in 1 reflector | 43″ / 110CM disc
---
While lights themselves, especially ones used in professional or prosumer-level studio work, are expensive, reflectors are a great way to start learning about how to manipulate light, even if the only light you are working with is natural light. This set of reflectors lets you learn what the different colors and materials on reflectors allow you to do with light and are useful as fill lights to achieve a clamshell-style lighting setup using just the sun and the reflector.
These will also teach you how to fold a reflector early on in your photography career properly. That's an embarrassment that you don't want to undergo down the road when in the company of others!
---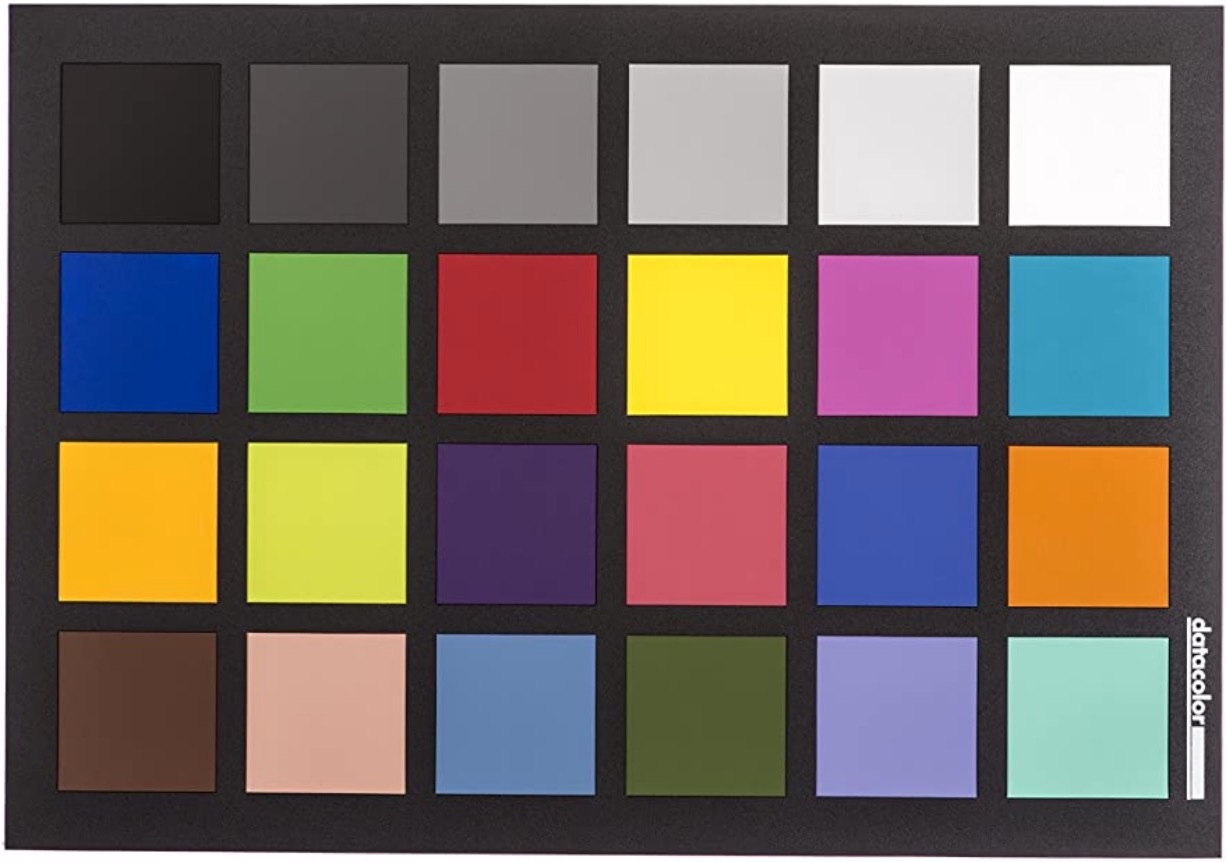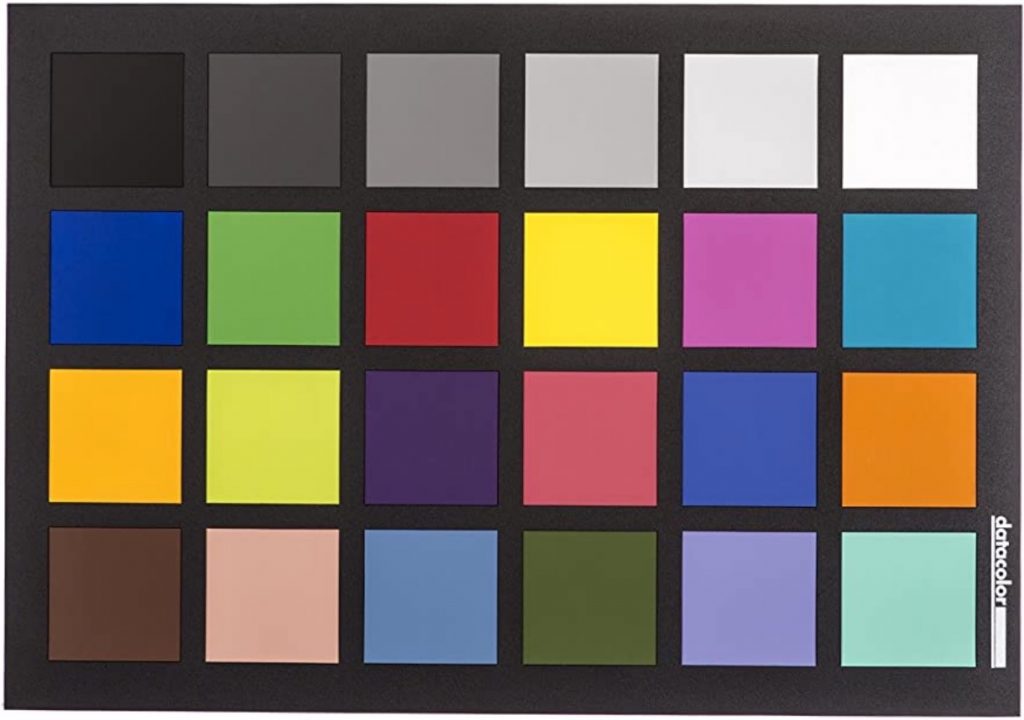 14. Datacolor Color Correction and Calibration Card
pigment-formulated color and gray target | thin profile | plastic slipcover
---
Learning how to properly calibrate and correct your color through a color correction card like this one, from Data color, is necessary in the world of commercial photography. Whether working on small or large sets or even on portraits for higher-end clients, cards like this allow you to make sure that all your colors are essentially perfect.
It might seem like an enormous ask to spend fifty dollars on a color correction sheet, and it is. Despite this, this might be a necessary one-time purchase, and if you buy a quality option like this one, it's well worth it. Further, it comes with a carrying case and purpose made software to make sure you are using it correctly!
---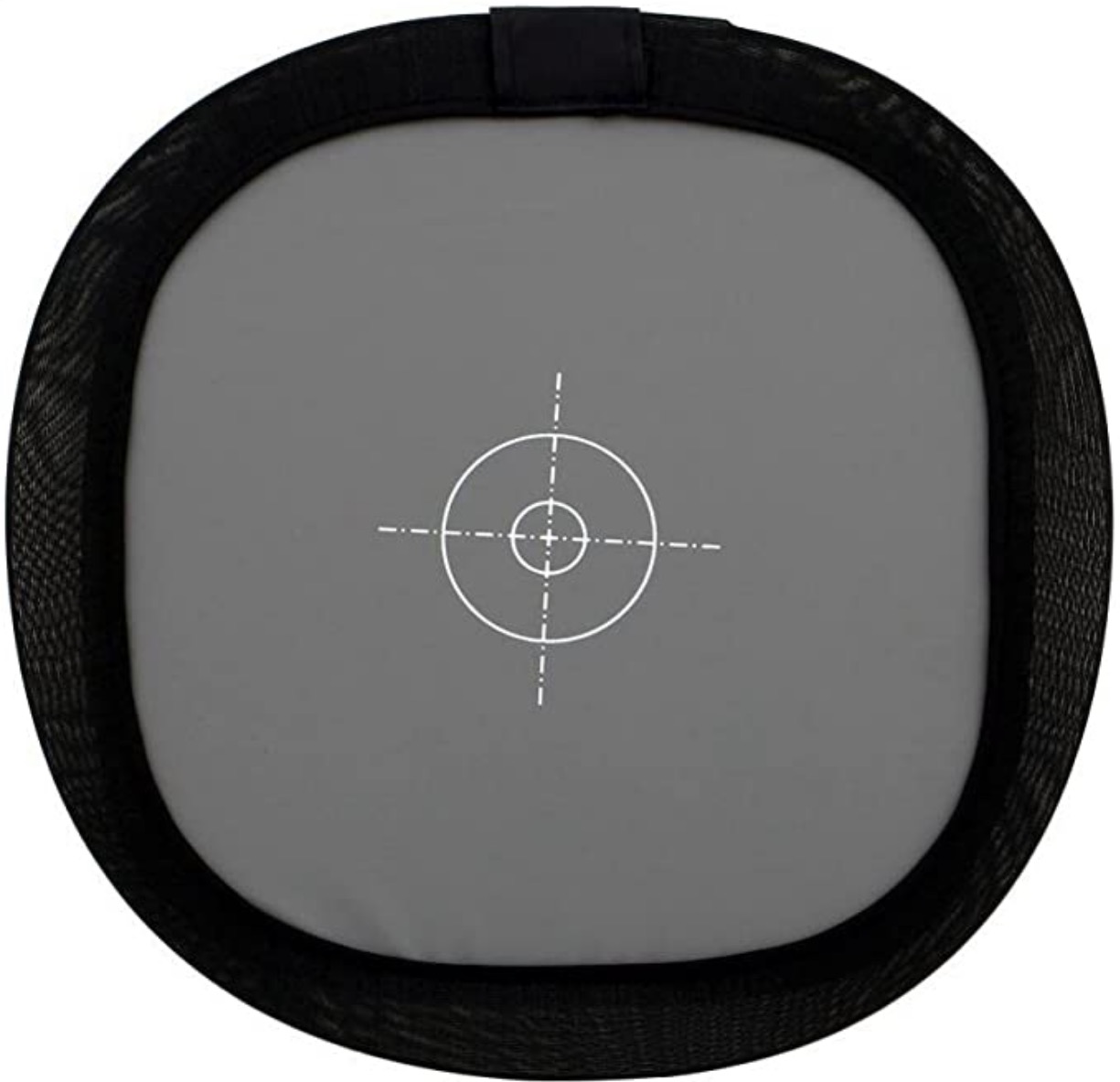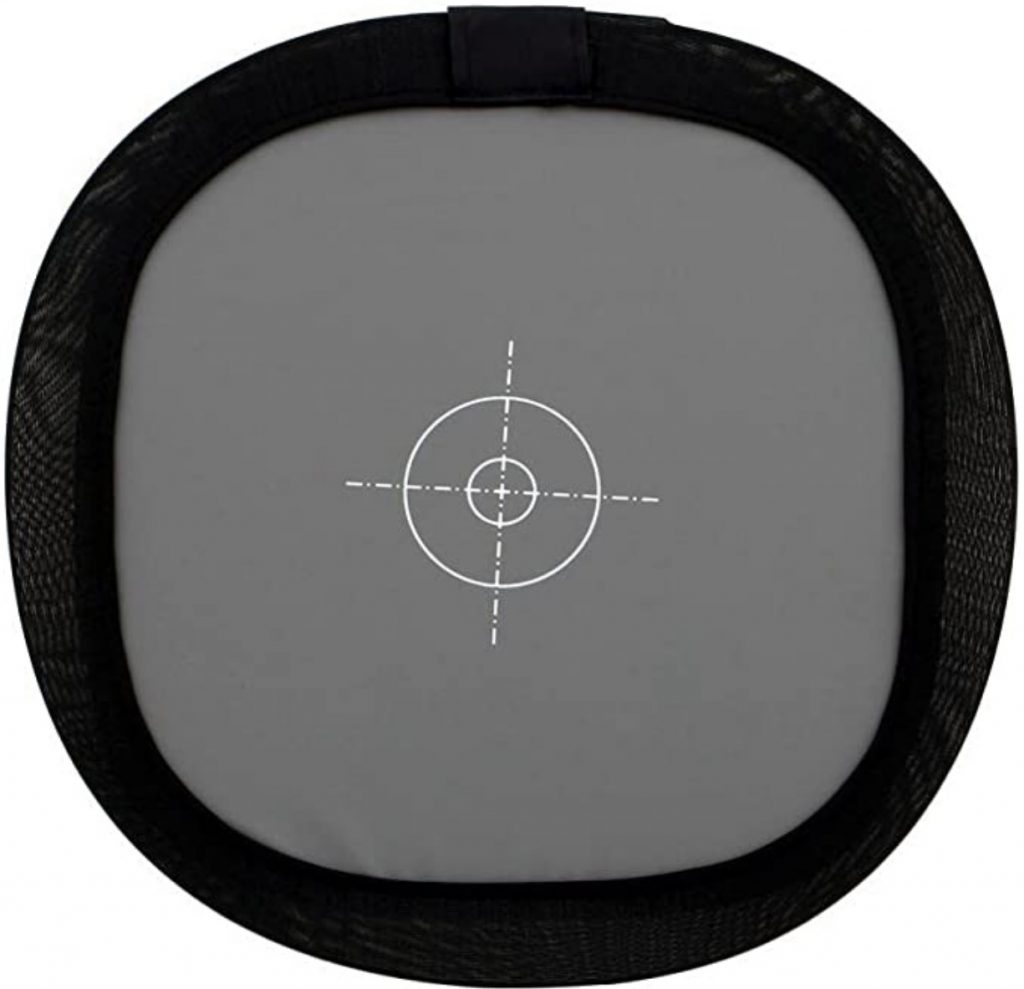 15. 18% gray reference reflector
gray reflectance 17.8% | density 0.74 |
double-sided pop-up 18% grey/white card
---
Have you ever had trouble with white balance? Well, forget your woes. This 18% (or, more specifically, 17.8%) gray reflector means that you can have a perfectly calibrated white balance in the camera. The way it works is simple: snap a photo of the reflector in the lighting conditions of wherever you are taking your photos, and then set that as the white balance in the camera's white balance camera. Now, all your images are going to be neutral in color! It's as easy as that.
---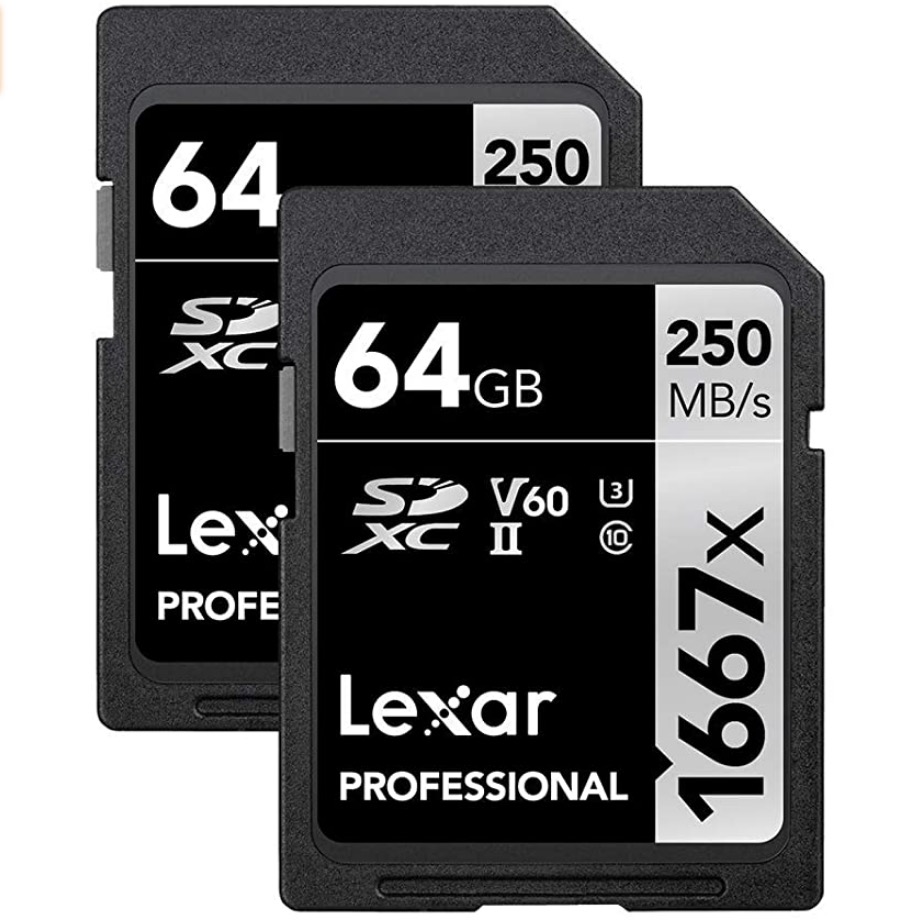 16. UHS-II Lexar Professional SD Card
UHS-II | read transfer speed up to 250MB/s (1667x) |large capacity options up to 256 GB
---
As more and more cameras of all levels come equipped with dual UHS-ii SD card slots, it might be time for you to upgrade your SD cards. Some of the upsides of upgrading SD cards are less chance for failure, higher read and write speeds, improving buffer size, faster data transfer to and from your system, easier and faster firmware and other updates, and many more.
Lexar's professional SD card line has been akin to the industry standard for years, and while their lower-end cards aren't as flashy, they are a fantastic value. I tend to limit the size of SD cards I use and just carry more around with me, so getting some additional 64GB cards to replace the older ones just makes sense.
---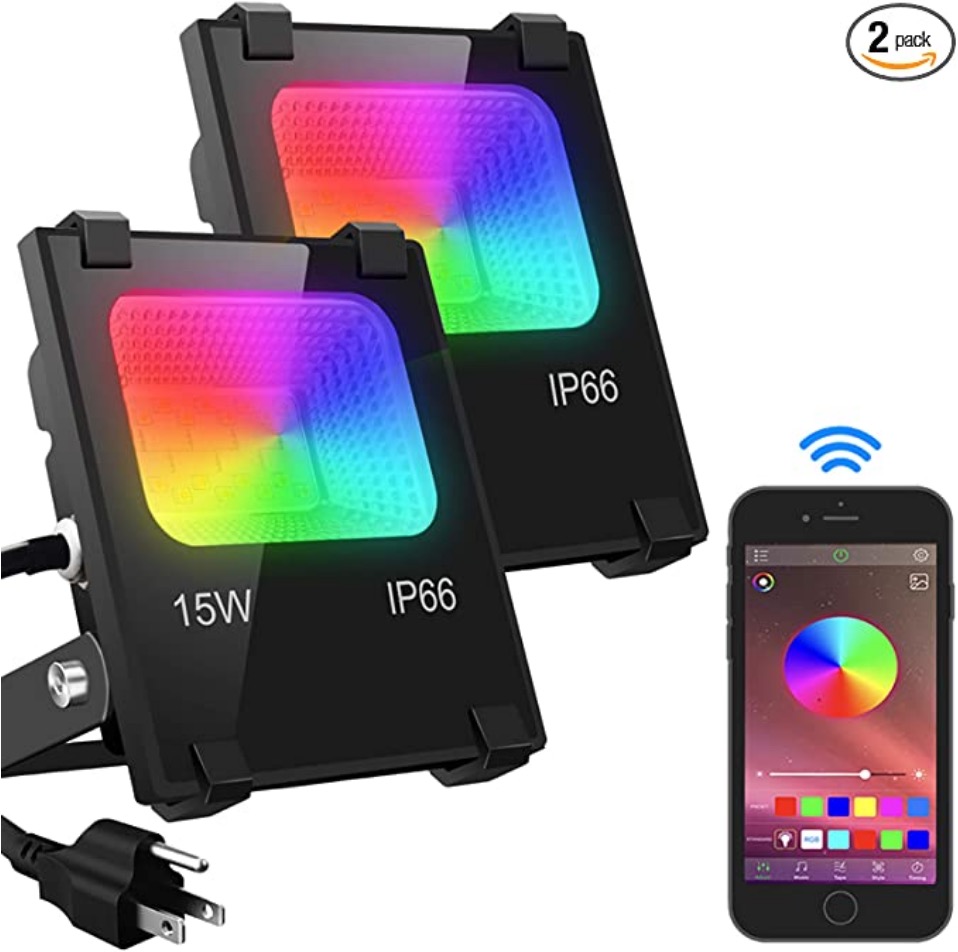 17. 100 Watt-equivalent addressable RGB lights
Bluetooth app control | 15W RGB LED flood light | 2700K warm white | equivalent 100W | 1200 lumens | CRI > 85 | 16 million colors | 20 modes | IP66 rated waterproof
---
Ever wanted to experiment with colored lighting but found it inaccessible? These 100W equivalents (15W LED) colored lights are great for those looking to get into some added color glow for their images. These aren't nearly as powerful as standard flashes, which range upwards of 3-400W on the lower end, but they are continuous lights which means you can see the exact effect of the lights in camera.
Even better: these lights are adjustable and controllable from your phone, so you can deal with any of the issues or slight variations you might want to address without having to move around to each light.
---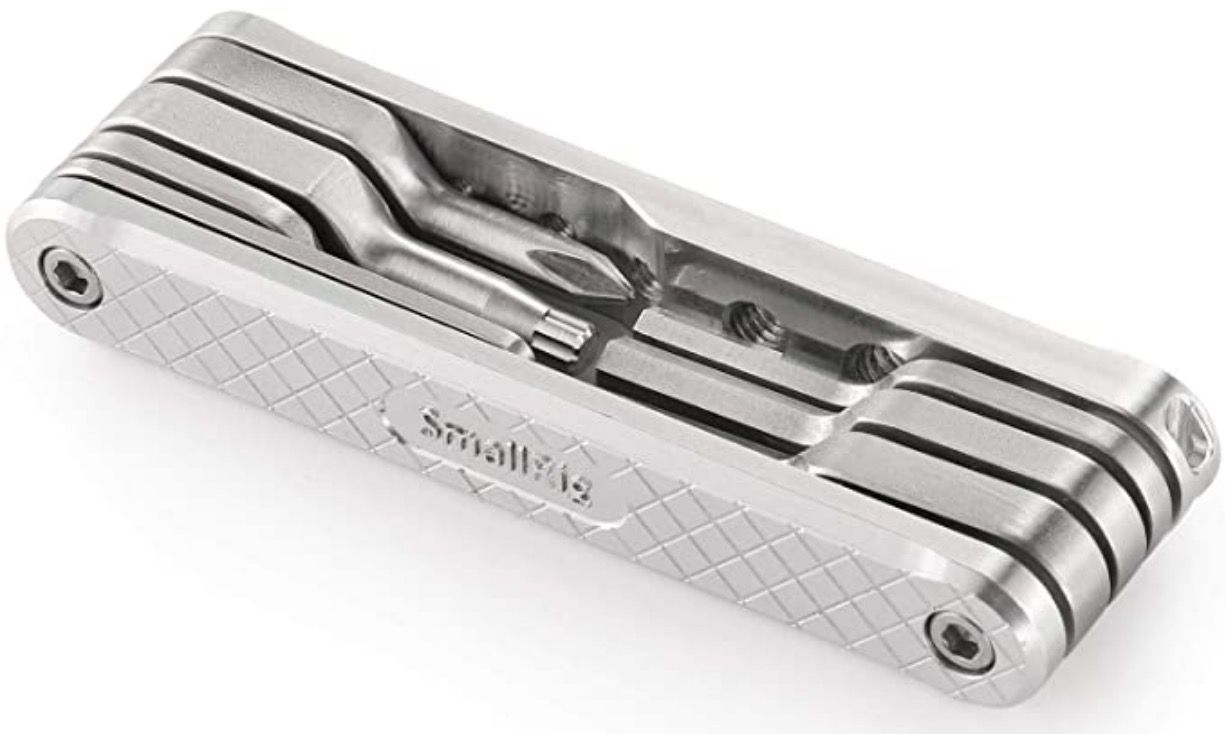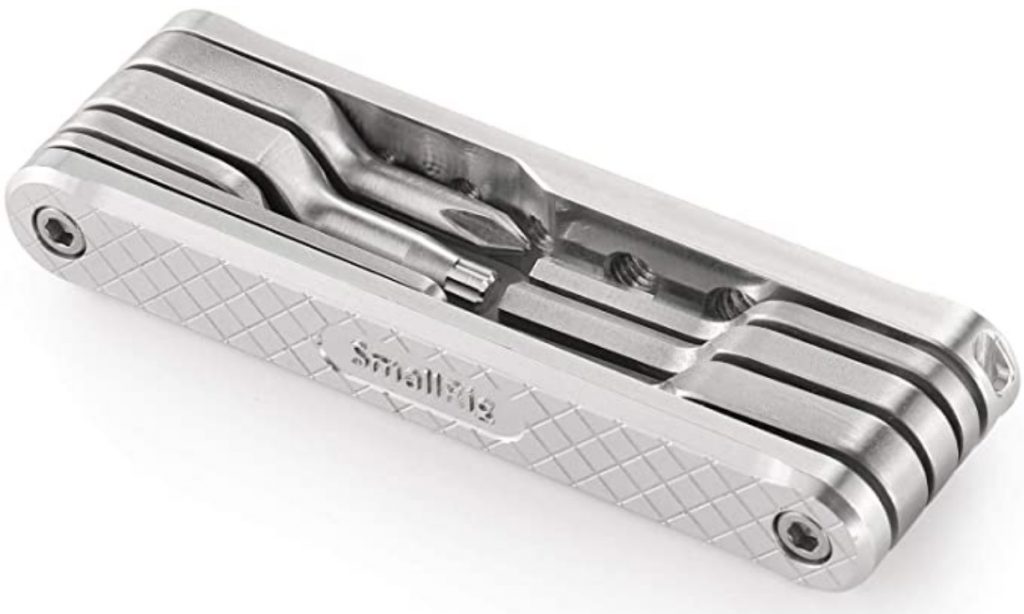 18. SmallRig Multi-Tool for ALL Tripods
7 in 1 | all-metal construction | folding design
---
Tripods and mounting plates can be incredibly finicky, as can the variety of different equipment that you might end up using as a photographer. Because of that, I recommend a multi-tool like this from SmallRig, at a minimum, just to keep in your bag. This tool comes with all the necessary heads to adapt to the majority of your photography needs. It is especially useful when it comes to the strange variety of tripod and plate mounting bolts that have somehow not yet been standardized. A great feature here is that this tool can hold extra screws if you need it to and doesn't have any sharp edges, so if you leave it in your bag before a flight, you can keep it!
---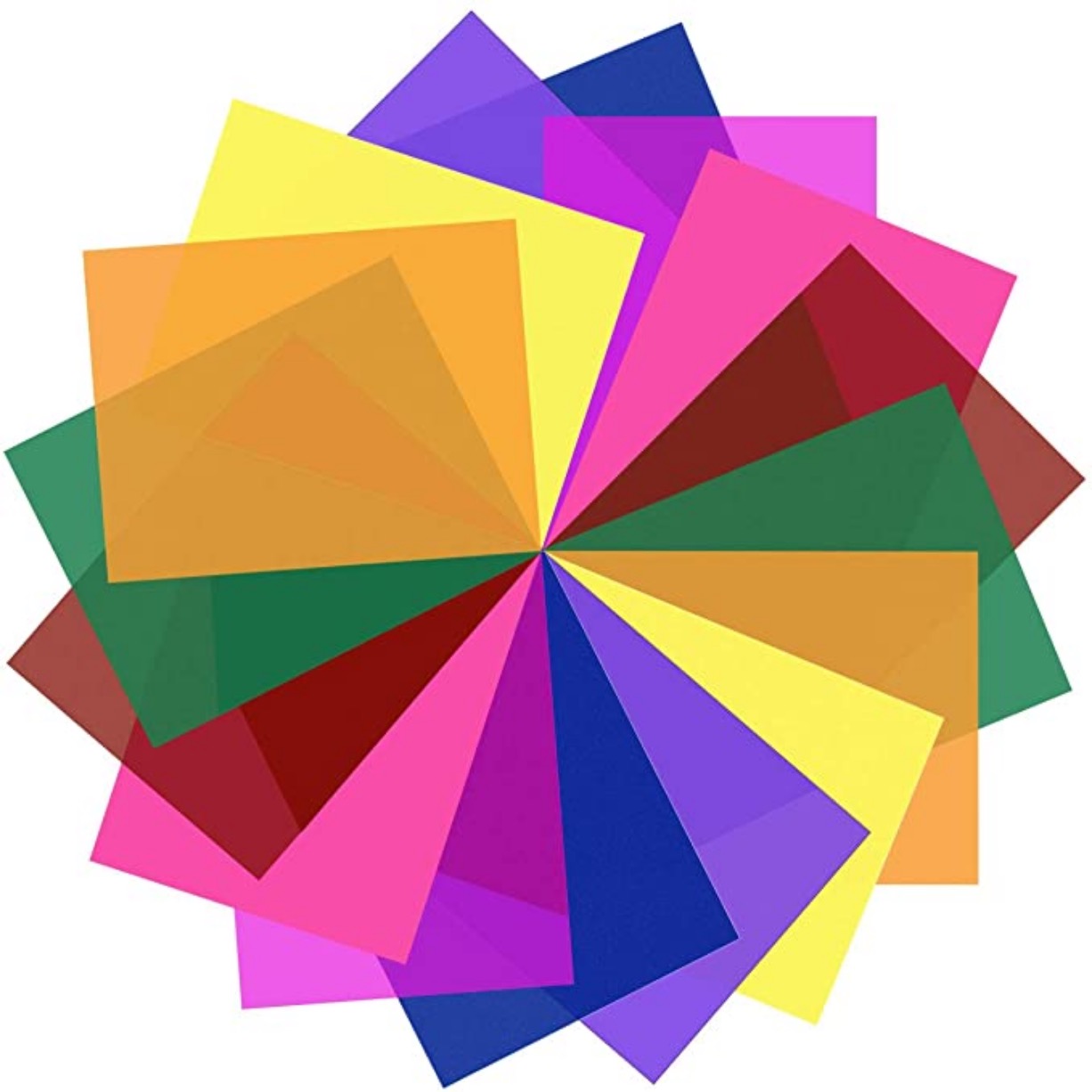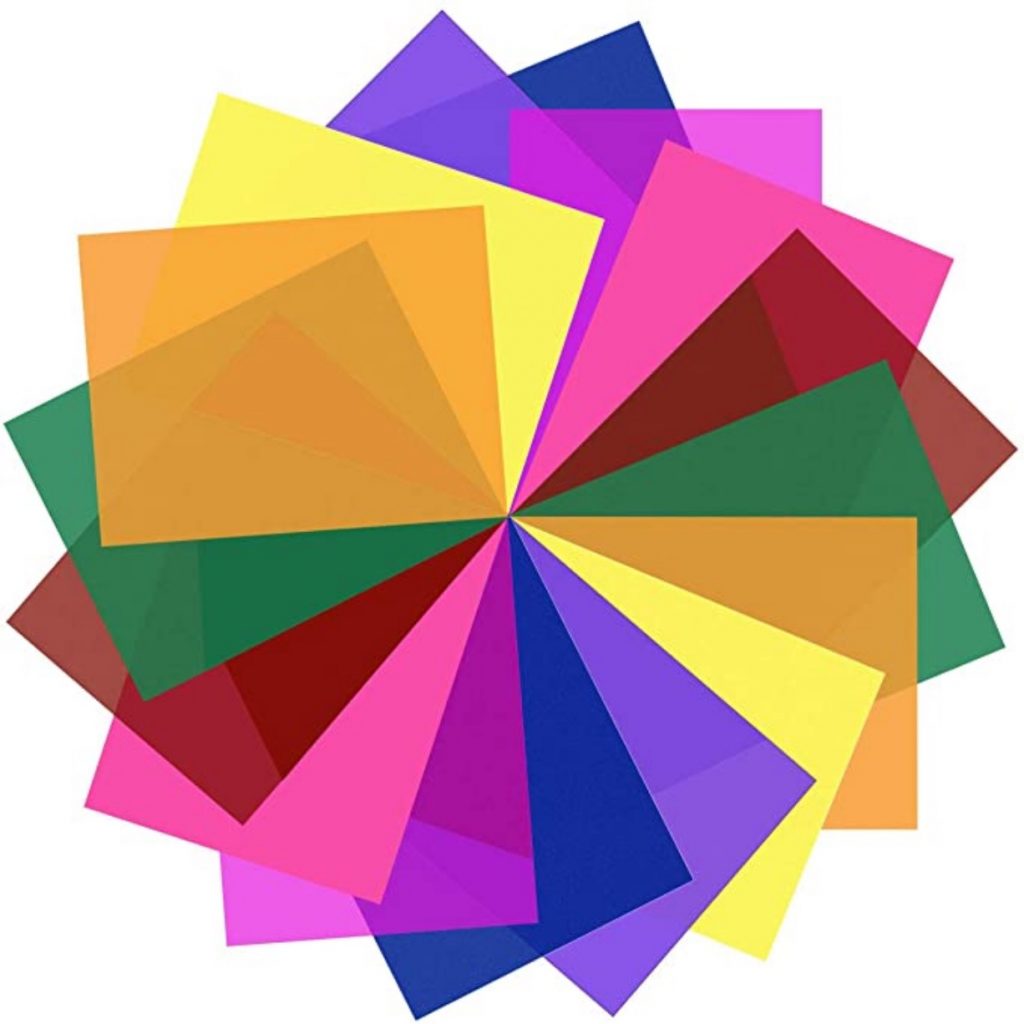 19. Color gels for lights
high light transmission material | PVC plastic film sheets | 8 colors
---
If you already own any form of strobe or even continuous artificial lighting equipment, you might want to invest in color gels. Color gels allow for an almost endless amount of both fun and creativity. The use of these gels is completely up to you, from adjusting the color temperature of light to introducing new fantastical colors to your composition and style.
As you get more practiced with using them, you can learn about how different colored gels might impact lights in various ways and use that to your advantage to get even more fun with them. Colored gels are probably one of the cheapest accessories you can purchase. Still, there really isn't anything quite as inspiring and creatively liberating as being able to literally change the color of light, or even placing one in front of your lens!
---
We hope that you walked away with some ideas as camera gifts under $50, or some new camera accessories under $50 to take your photography career to new heights.
Want more?
Do you have your own suggestions to share? Leave a comment to share it with the Envira Gallery community.
Using WordPress and want to get Envira Gallery free?
Envira Gallery helps photographers create beautiful photo and video galleries in just a few clicks so that they can showcase and sell their work.