8 Best Photography Accessories Under $500
by chriscct7@awesomemotive.com on May 27, 2021
In this article, you will see the best camera accessories under $500. This is part of a series where we provide advice as to what photography gear you can purchase for yourself or for a photographer as a gift. Each article will offer equipment we believe best fits the price level.
Why you should trust us
We are photographers and photography enthusiasts with decades of experience using various photography software and hardware for all types of photography scenarios.
Who this is for
Beginner photographers or professionals looking for the latest essentials under $200.
Before purchasing, consider your needs and do further research to ensure the product is an ideal choice for your situation.
How we picked
Each item in this article comes from our past experience, and each could be useful in various situations.
---
Photography Accessories Under $500
There are many cool tools, budget options, and camera accessories for photographers beneath or right at the sweet $500 price point. Some of these are great options that let you dip your toes in the water; whether it's your first time experiencing a specific genre, stylization, or creative effect. Other options on the list might be temporary solutions while you save up for that high-quality piece of gear, and the rest of the possibilities cater to other problems, ideas, solutions, or are just plain fun to have.
---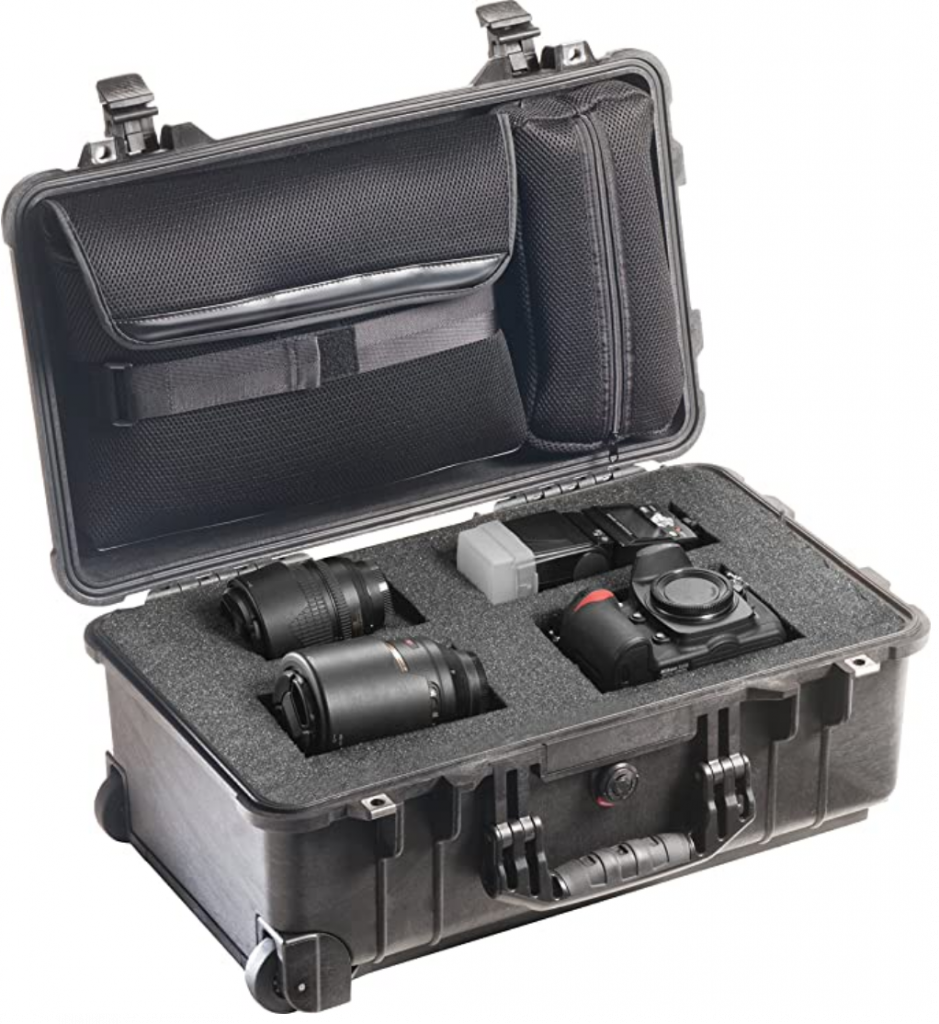 1. Pelican 1510 Case With Foam
Completely Watertight | Copolymer-Polypropylene shell | Customizable interior | 19.75″ x 11.00″ x 7.60″ interior | Made in the U.S.
---
If you've ever needed to travel with more than a backpack of photography gear, you might have looked at many of the solutions on the market. The golden standard of those solutions is Pelican's cases. While they might seem unwieldy for daily/one camera use, especially when compared to a backpack, they are incredible when it comes to carrying multiple pieces of gear. This is, even more, the case when you've built out the rest of your gear and know exactly what you might need for typical jobs or travel opportunities. The cases lock tight, are basically indestructible, and are literally built to last a lifetime. The peace of mind that these cases afford you make them, by comparison, seem plain cheap.
While you can choose to use a different type of insert, I recommend getting the foam as it allows you to tailor the interior of the case to be a perfect fit for your gear. Otherwise, I recommend getting inserts that fit your gear perfectly, so that even if it is a bit loose in the preconfigured versions of the case, you're sure that it won't bounce around.
---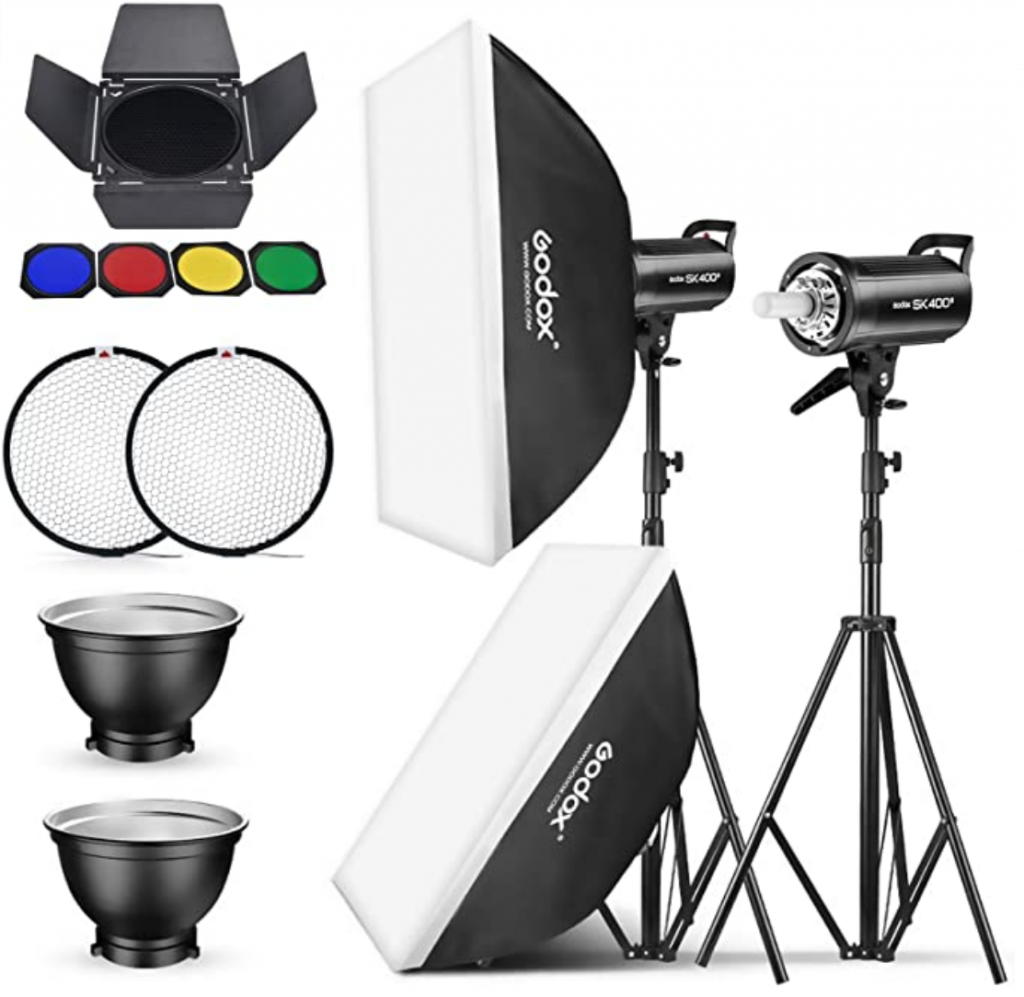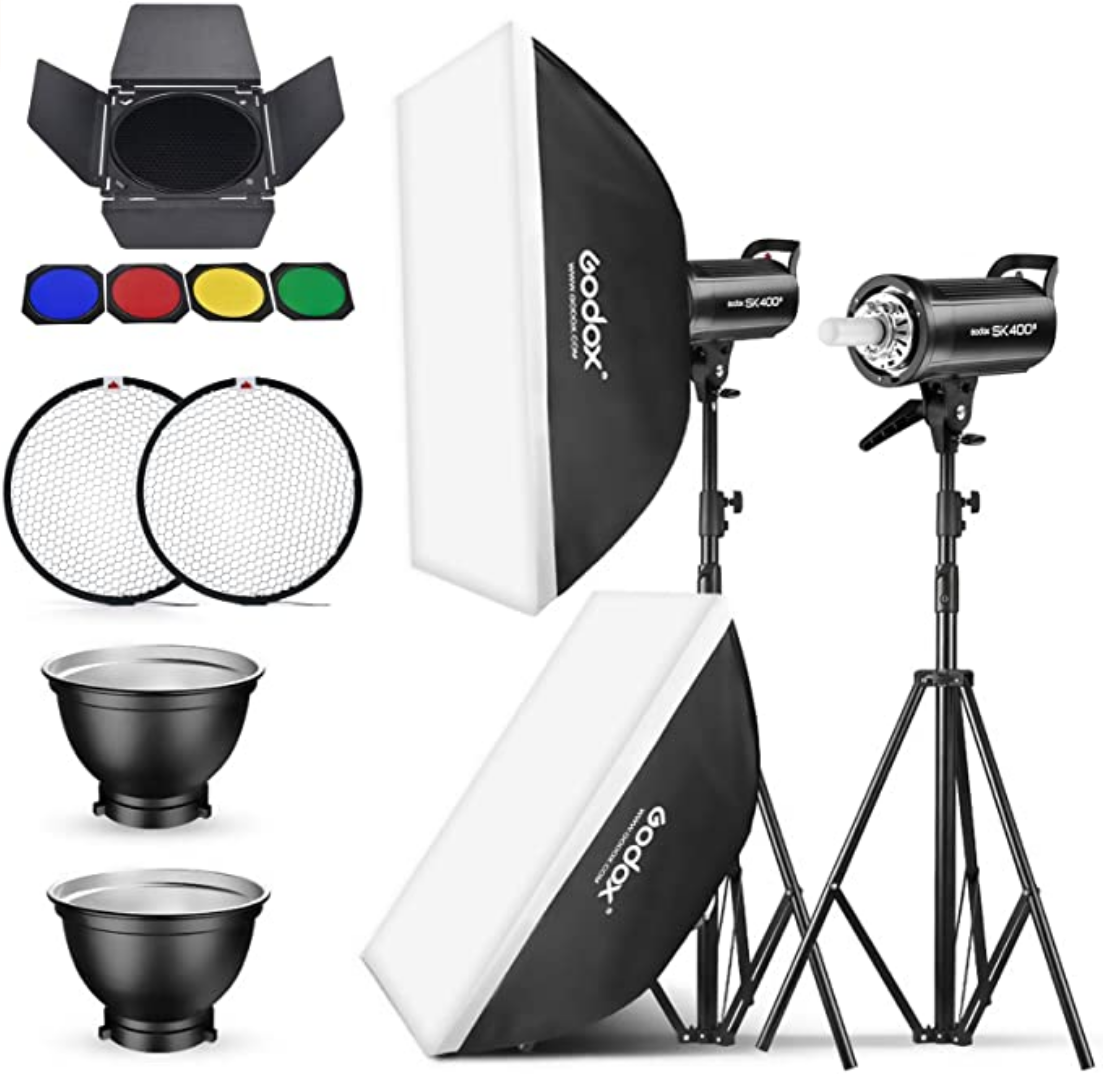 2. Godox SK400II Light Kit
40 steps of light, up to a combined 800Ws of power | Up to 150W modeling light, adjustable | LCD display on each unit | Built in 2.4 GHz wireless flash transmission | Great set of starting accessories and modifiers
---
Lighting kits can be a hassle to pick from, especially at the lower end. It's incredibly easy and frustrating to end up with something that just doesn't seem to work: many photographers try several lower-end systems before finding one that isn't just a pain to work with. This Godox system, however, is incredible in terms of price to performance, the longevity of equipment, and ease of use.
Starting with the lights, they're nothing special, and that's a good thing. These lights aren't packed with gimmicks or weird marketing talk. The lights' names literally tell you what they are, they're plug-and-play 400W lights that have 40 steps of power. They have high-quality modeling lights. They can be synced traditionally or through the fantastic Godox system, which despite lacking great English documentation is rather intuitive to set up, even for first-time users. The lighting modifiers included, while not incredible, can help new artificial light users understand what modifiers they prefer and even comes with a set of gels to experiment with, alongside the same basic light stands that all kits in this range tend to come with.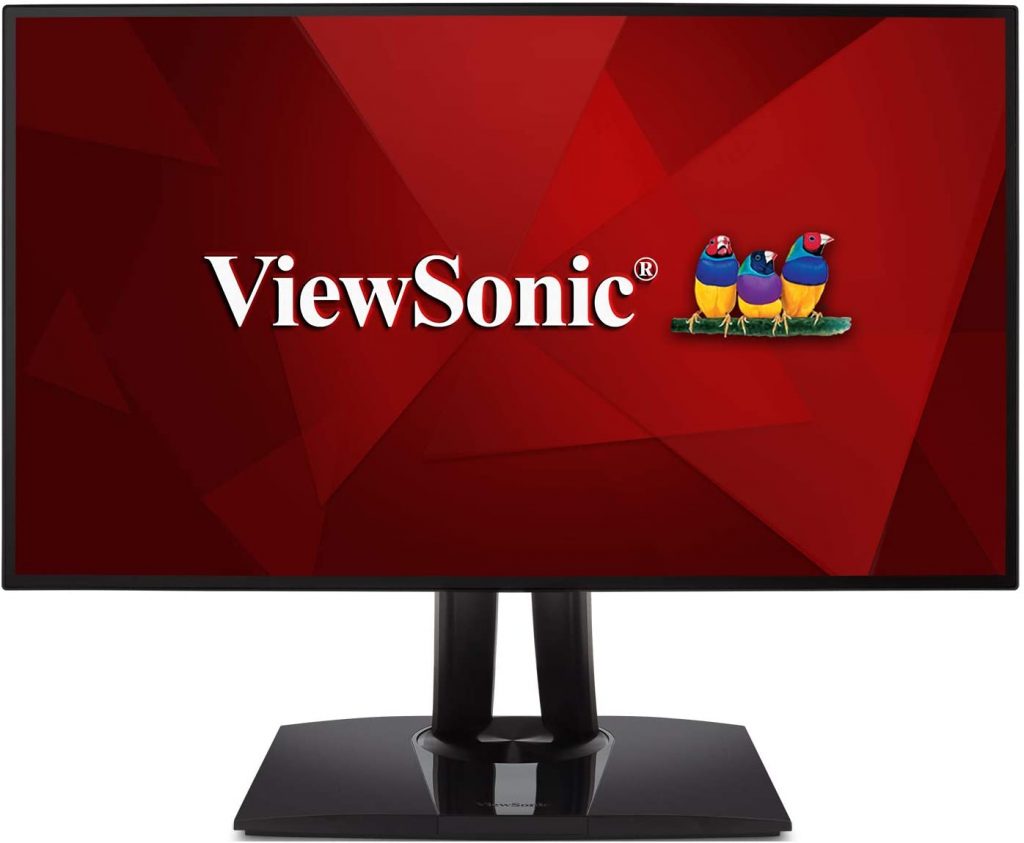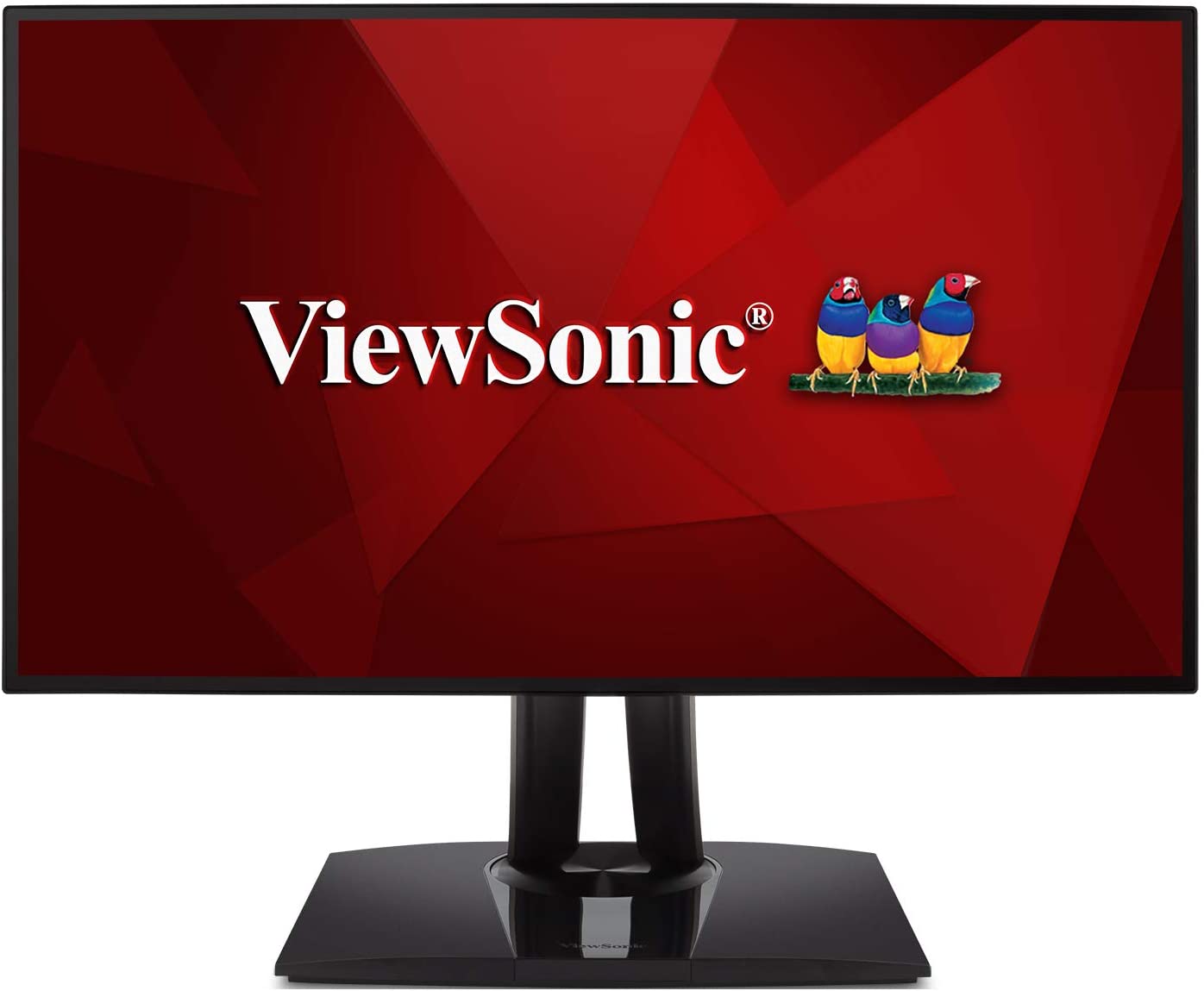 3. ViewSonic VP2768-4K
3840x2160p | 60Hz | IPS | 27″
---
If you're not working with a dedicated photo-editing screen yet, you're harming your final photo output without realizing it. This ViewSonic 27 inch monitor is a great first high-quality editing monitor and doesn't break the bank like those used in more professional applications. It is color accurate to the entire sRGB spectrum, which is the main driving color space for internet publications.
Additionally, this monitor has a flexible set of input and calibration options, which means that you won't need to necessarily have to purchase a dedicated photo editing computer, and can invest money in the proper storing of your digital files or in your strict photo gear.
If you haven't worked with a higher quality monitor like this one before there are several features you are sure to notice. The first is going to be the IPS screen: the screen is bright, with great viewing angles. That means, unlike many laptop screens, you can actually see what's on the screen from the side of it. The color space coverage means that you will actually be able to see more of the color detail your camera is capturing, and actually leverage higher color/bit depth RAW files to a much greater extent.
The other benefit for many that upgrade to a monitor like this one is the massive jump in scale. When you have the option to view images at a much larger size than a dinky 13-15 inch laptop screen you start to notice more elements and things in your images. This makes it easier to garner more insightful information from your photographs.
---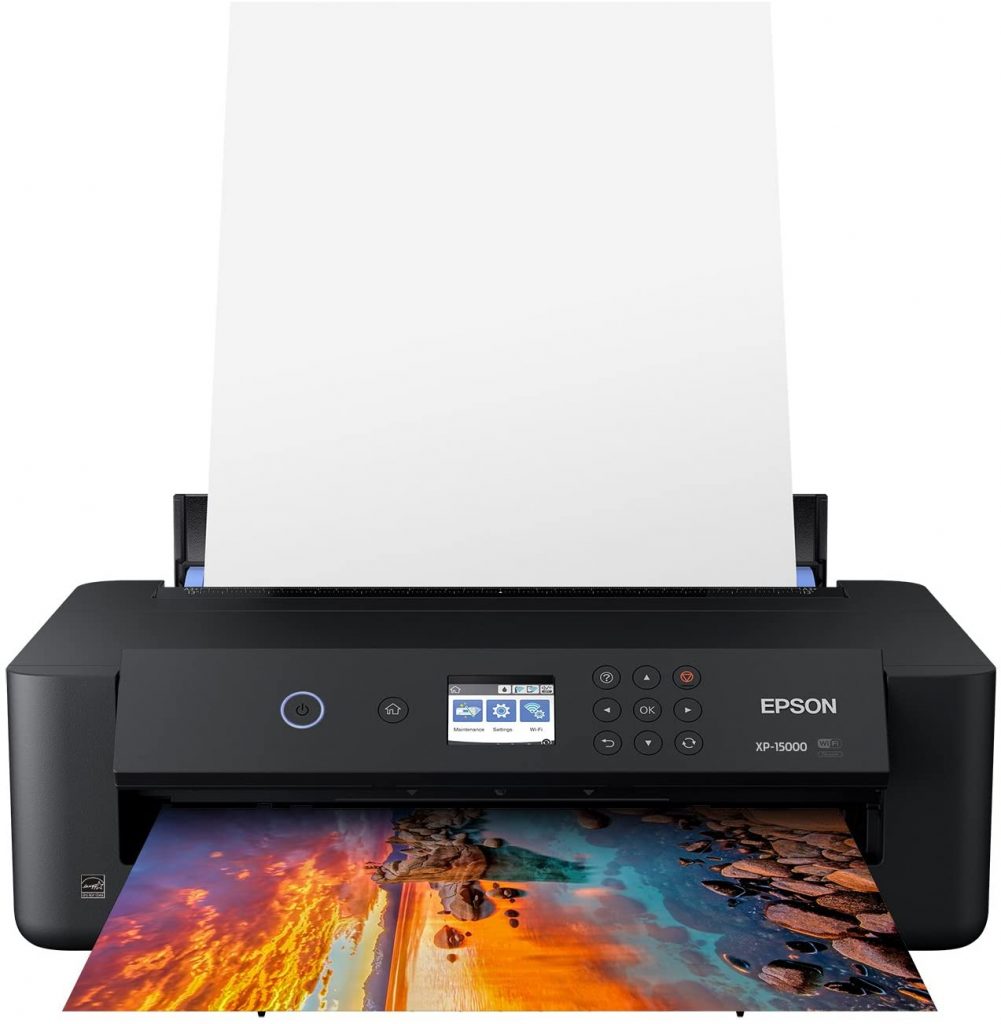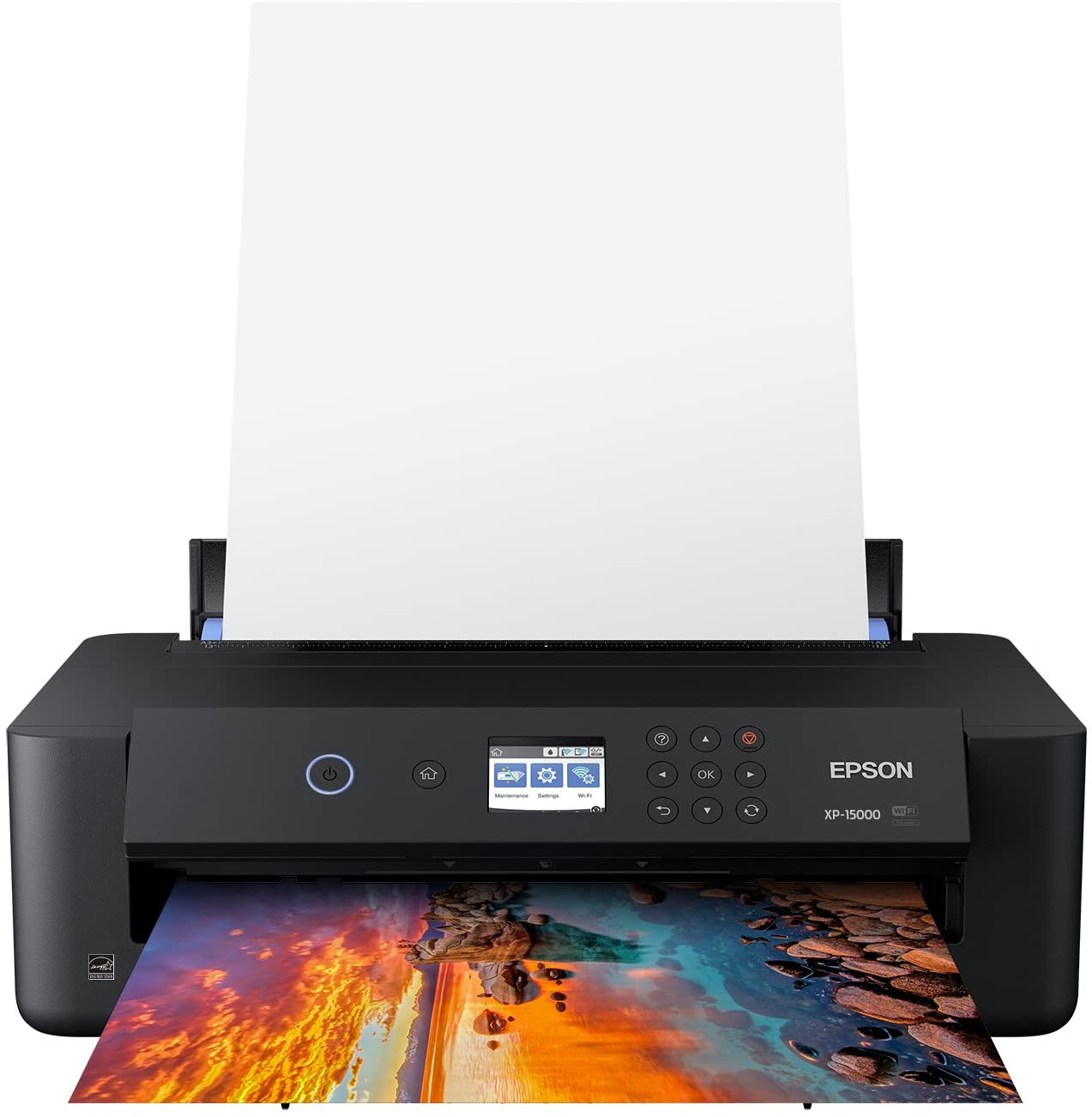 4. Epson Expression Photo HD XP-15000
Ultra HD photo quality | Borderless | Up to 13×19 Prints | Wireless
---
In my opinion, printing your work as a photographer is the best step to improving your art. The tactile experience with any print, regardless of size, changes the meaning of a photograph from the digital file from which it originated.
This printer is a great starting inkjet printer and supports prints up to 13 by 19 inches, and as small as four by six inches. It also allows you to print full-bleed images, is easy to set up, and works without much of a hassle – a hassle-y printer is one of the biggest pains and grudges of many photographers.
The six colors of ink the printer uses, in place of the more traditional four (CMYK: Cyan, Magenta, Yellow, Black), mean that the printer has a great color gamut and can reproduce anything from vivid to drab exposures.
For the photographers that prefer working on tablets like the iPad, the fact that this printer has fairly universal wireless connectivity meaning you don't have to work off a wired computer.
This printer also works with high-weight/density photo paper, which is something to keep an eye on when purchasing a printer. Make sure that you don't choose a printer that can't handle the paper you want to use!
---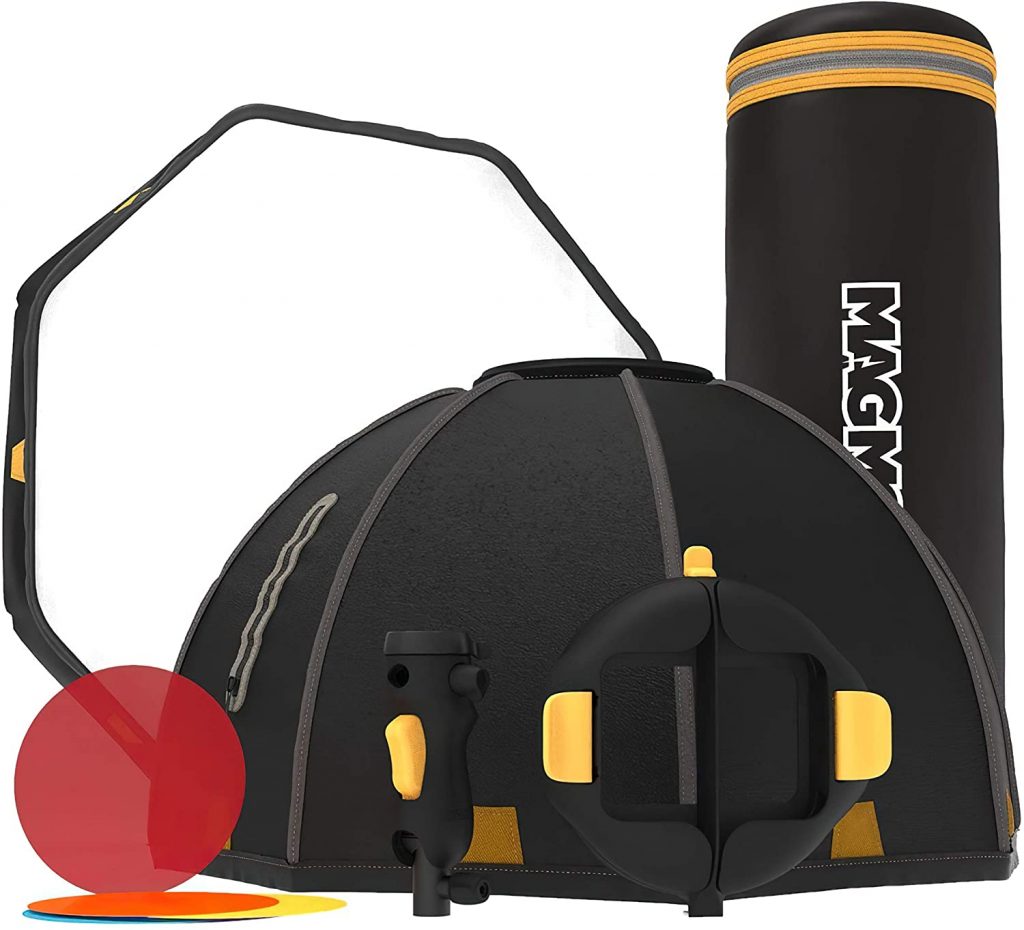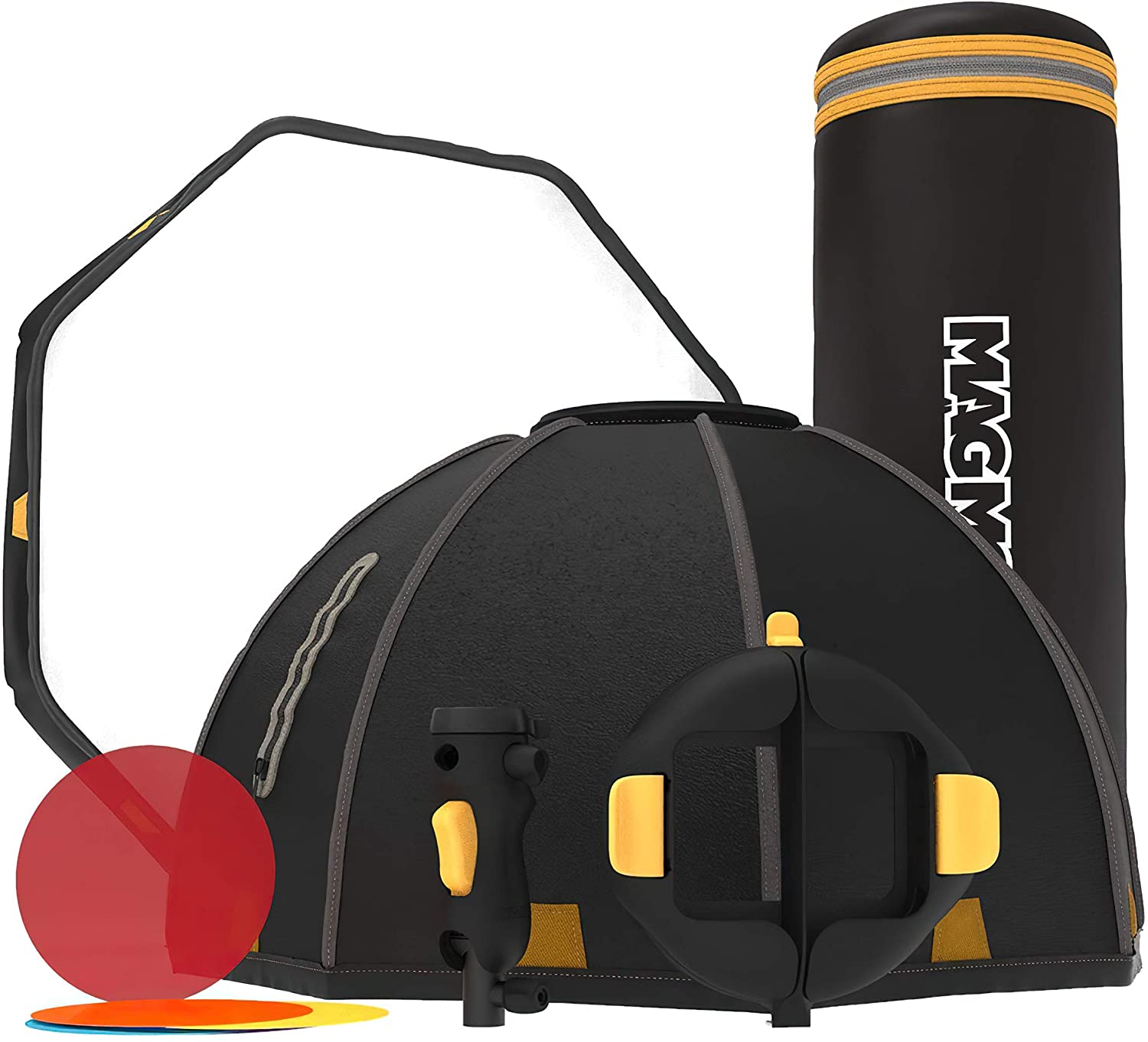 5. MagMod MagBox Octa Pro Kit
MagBox 24″ Octa Softbox & Diffuser | MagRing | MagShoe | Correction Gel Set | MagBox Case
---
f you've been working with some more budget-friendly lighting modifier options, this MagMod Octa Pro Kit is a great step into the world of truly professional lighting modifiers. The kit has everything you need to get started – and a bit more – with the MagMod system, which is a versatile high-quality lighting-modifier system that has accrued many die-hard fans.
This setup's main feature is a collapsible octabox and some ways to alter the light produced by what is paired with the 24-inch octagonal modifier. The ring and shoe make it easy to use different types of lights with the MagMod system, while the diffusing fabric allows you to quickly switch to soft light.
My personal favorite touch of the system, however, is how easy it is to switch between color gel. Whether using a more traditional CTO/CTB gel or coloring your lights, this system makes it incredibly simple and easy to swap between different gels or even get rid of or add them in at a whim.
The best part of MagMod products isn't their quality: at this price, you expect a similar level of quality in an Octobox. It is the durability that you find in MagMod which compliments the lightweight, ease of use, and quality with which the product is designed and made.
---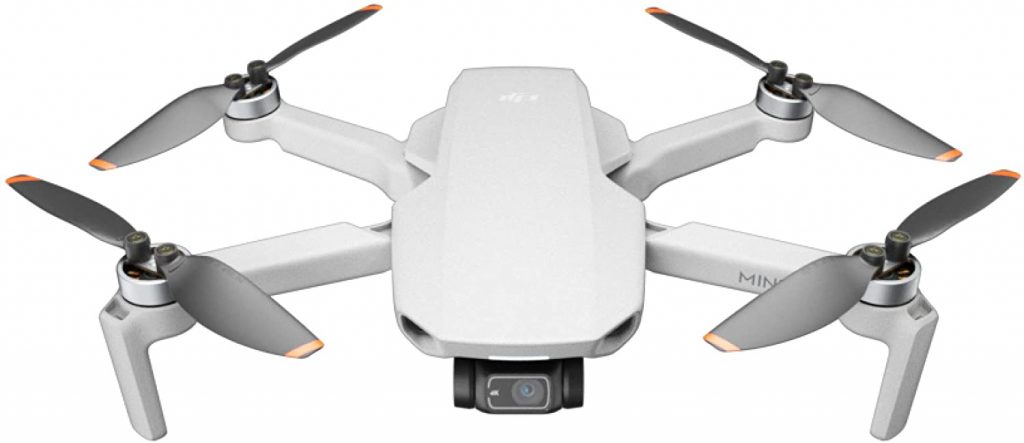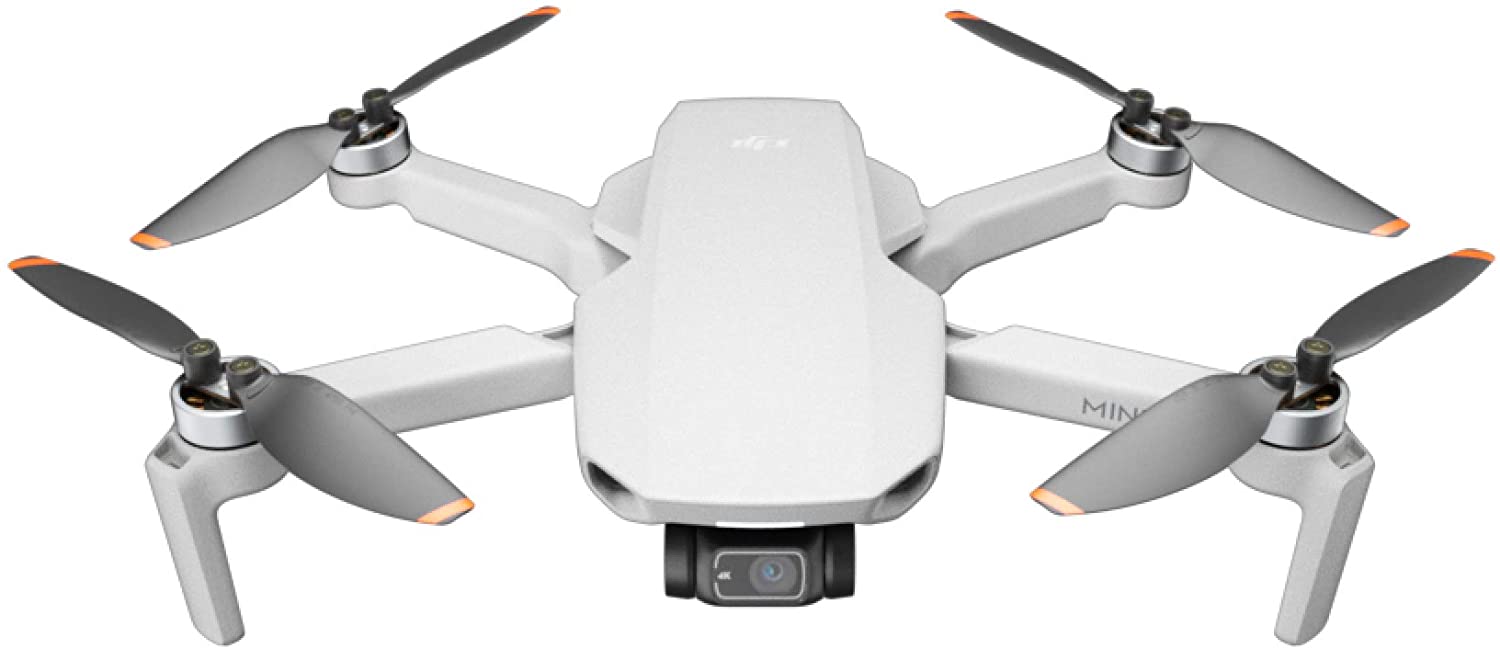 6. DJI Mini 2 Drone
4x Zoom | 3-Axis Gimbal | Lightweight | Compact
---
While drones may have lost the crazy appeal which they had a couple of years ago, the DJI Mini 2 is a great entry if you've never had the experience of really trying some aerial photography. Additionally, it's got the features that a novice but aspiring drone photographer should look for.
First is the weight of the drone. While it doesn't seem important, coming in at less than 249 grams means that the DJI Mini 2 doesn't face the same restrictions that its heavier siblings do.
The 12-megapixel camera delivers files of fine quality, although in darker environments it won't produce stellar results. In well-lit scenes, however, the quality of these relatively small files is incredible, and they're already a great size for a smartphone and social media sharing.
Lastly, the longer flight time relative to older drone generations, and the gamut of devices with which the DJI Mini 2 is compatible, means that this drone makes both a great self-investment or gift for anyone who has expressed some interest in aerial photography.
---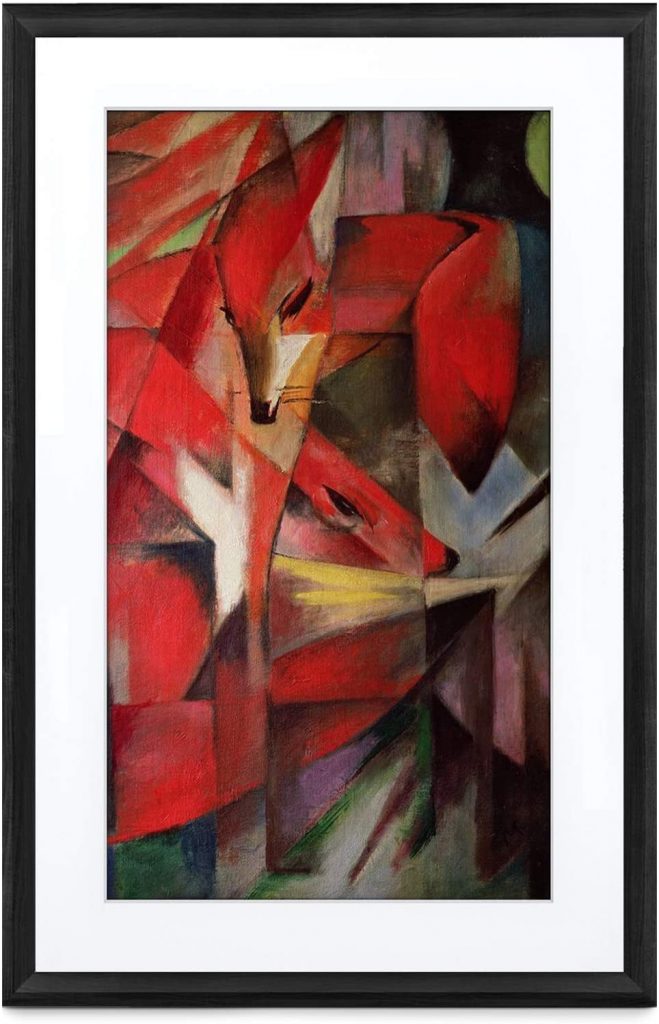 6. Meural Canvas II
Horizonal or Vertical | Your Photos | 30k Digital Library | App Control
---
If you're not thinking about a printer like the Epson Expression mentioned earlier in this article, displaying your work in your home for short amounts of time can give you a similar experience. Unlike the dinky digital frames of old, this Meural Canvas digital frame renders very lifelike-looking photographs.
You should not undermine the importance of being able to look at your work on display as you intend it to be seen. If you are only interested in your work being seen as part of your Instagram account, or some other portion of your digital footprint, then this might not be the product for you. If, on the other hand, you want to print out pieces of your work, display them, and potentially sell them in galleries or at shows someday, seeing your work in that form is super important. This is an incredibly easy first step if you want that and haven't been able to start working on that goal yet.
The frame comes in a variety of sizes and finishes, so choose one that compliments your general style or work. If you're still developing your visual voice, go with something simple that otherwise matches your decor!
---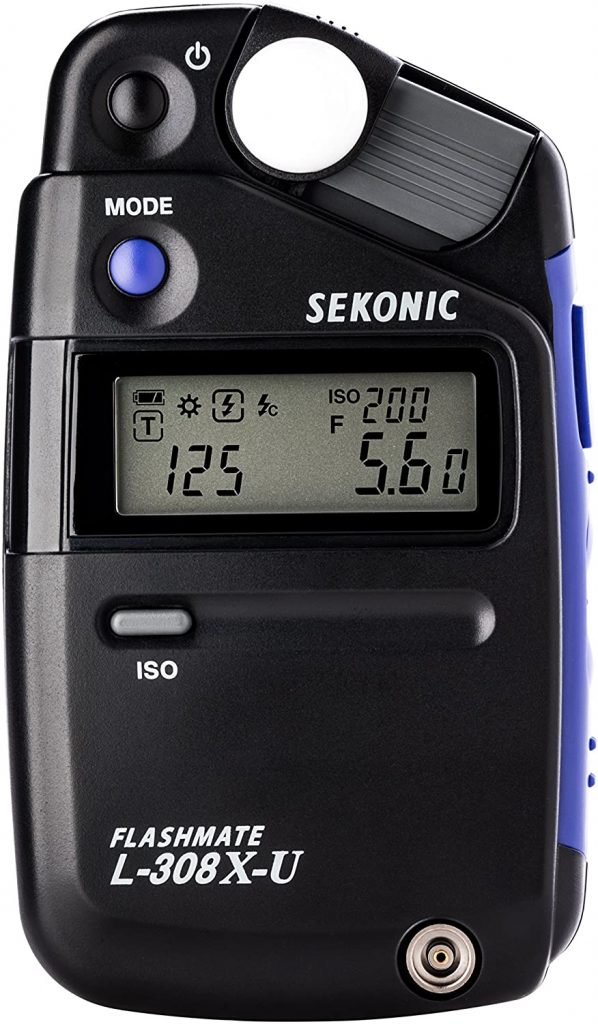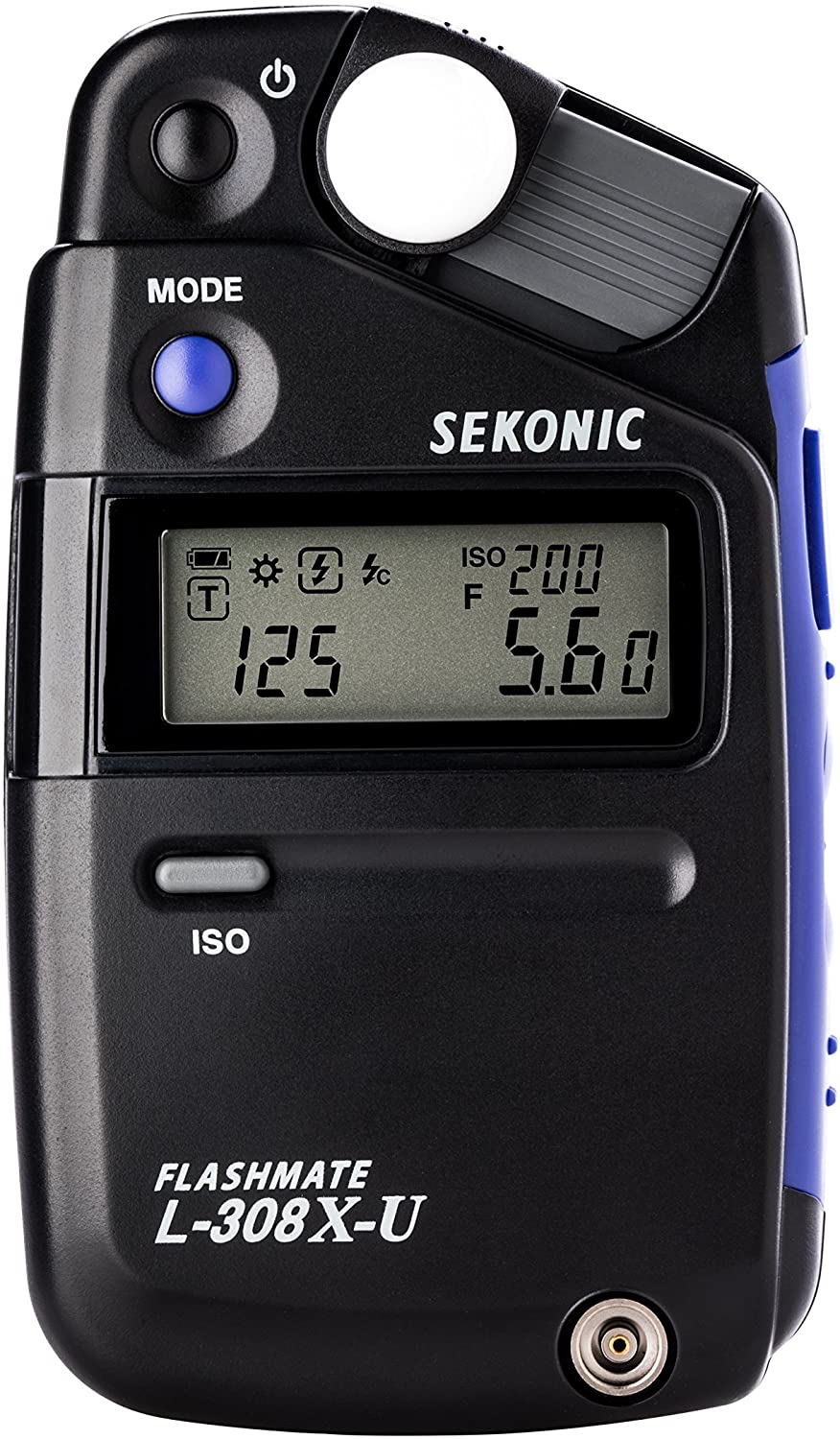 7. Sekonic L-308X-U
Accruate to 1/10 stop | Photo Mode | Cine Mode
---
Some might say that light meters have been forgotten. It's been a long time since the function of measuring light hasn't been hosted in the body of the camera that a photographer may use, so what's the purpose of a light meter?
Firstly, a lightmeter teaches you so much about the difference in light, how to control light, how modifiers might impact light, and how light and cameras work. Learning how to use one and create a photograph in your mind is one of the many steps to take when bridging the connection between pupil and photo – something that we see the great photographers able to do with ease.
The second instance, and the more concrete one, in which you will need a light meter is if you're experimenting with film photography, or using lower-end or more aged equipment. Built-in light meters have gotten much more accurate and generally better, but they still don't hold a candle to the purpose-built tool. When it comes to the less useful built-in light meters, however, they can actually be a hindrance. If you're in that situation, bite the bullet, and get a great option like this one.
Lastly, and it might be the most obvious if you're starting to work with artificial/studio lighting, invest in a light meter. Learn to depend on it for readings rather than your camera. Not only will it just make your work more accurate, with human subjects it instills much more confidence in them!
---


8. Loupedeck +
Natural Controls | Customizable | FCPX | Lightroom | Luminar | Premier | Photoshop
---
For those that are fewer fans of the keyboard and mouse and more fans of working with an analog set of tools, this DJ-mixer-esque analog UI embodiment can be a great tool. I love using a keyboard and mouse, and yet still, the times I have used a Loupedeck it's been a different and enjoyable experience. When it comes to the photographers I know that have shifted their workflow to be Loupedeck dependent, they've made it faster and more efficient for them than previous tools have been. Additionally, the ergonomics of the Loupedeck are quite great, and something that users become fond of.
There are a variety of different products, both from Loupedeck and other companies, that fill in this niche. I recommend the Loupedeck because it is the most noteworthy and common of the products, but try to get your hands on as many as possible on some form of trial or borrow basis, and see if any are better or worse for you.
I do wish that the Loupedeck was available in a white and steel variant, but sadly it seems to only come in matte black. If you're as particular about your office or workstation as I am, that might be a bummer!
---
We hope that you walked away with some ideas as camera gifts under $500, or some new camera accessories under $500 to take your photography career to new heights.
Want more?
Do you have your own suggestions to share? Leave a comment to share it with the Envira Gallery community.
Using WordPress and want to get Envira Gallery free?
Envira Gallery helps photographers create beautiful photo and video galleries in just a few clicks so that they can showcase and sell their work.