How to Add a Theme your WordPress Gallery by using Envira Gallery
by Kevin Gates on Aug 12, 2014
When it comes to quickly designing your WordPress Gallery, Envira Gallery simplifies the process by letting you add a theme. By adding a theme to your WordPress Gallery, you can quickly have customized photo borders, captions, and more.
Envira Gallery makes it easy for you to customize and design your Gallery by providing the Gallery Themes Addon, available for those with a Silver license or higher.
In this walkthrough, we are going to guide you on how you can add a theme to your WordPress Gallery.
VIDEO WALKTHROUGH
If you do not want to watch the video walkthrough, then continue reading the steps below.
STEP ONE: Confirm your license key is verified
The first step is incredibly easy; make sure your license is verified. If you are just getting started, follow our guide on how to verify your license.
STEP TWO: Install and Activate the Themes Addon
Next, you need to install and activate the Gallery Themes Addon.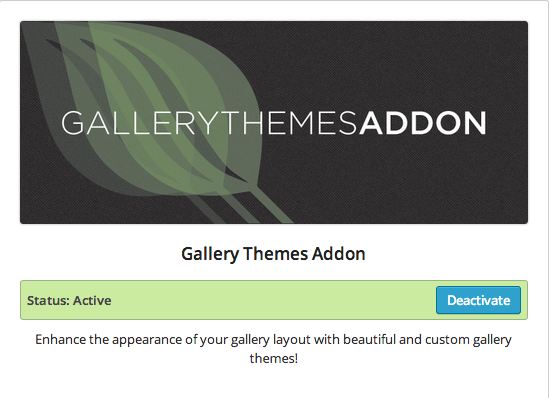 Once your Gallery Themes Addon is activated, you are ready to quickly design your Gallery.
STEP THREE: Set Your Theme
Choose the Gallery you are wanting to edit and make sure you are on the Config tab. Go to the Gallery Theme option and choose the theme that best applies for your needs. Your default theme is the Base theme, but you can test out the other themes to see which best represents your style and brand.

After you select the theme you want, you can apply any tweaks you want if you add some Custom CSS.
STEP FOUR: View Your Design
Next, you will need to Publish or Update your Gallery. Then add your Gallery to a post or page if you have not yet done so. Finally, check out your Gallery!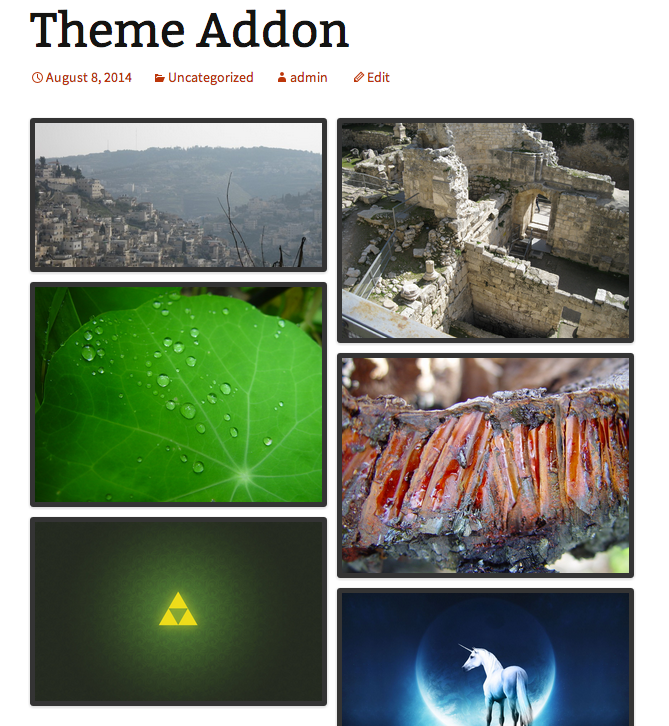 Great job! You just learned how to add a theme to your WordPress Gallery by using Envira Gallery. If you have any other questions, don't forget to check out our great documentation.