How to Design a WordPress Image Carousel
by Brenda Barron on Oct 22, 2018
Looking to present your site images in a compelling way? Whether you want to show off the latest pictures you took for a client, or you want a fantastic way of demonstrating your photography skills, a WordPress Image carousel can be a great way to draw attention to your pictures.
Importantly, while an image slider can be just as useful for displaying your photography, a slider and a carousel aren't the same thing. While a slider slides the images from one side to another, a carousel is designed to rotate the pictures on an imaginary central axis.
So, how do you design a WordPress Image Carousel?
In today's blog we'll cover:
The top plugins for WP image carousels
What each plugin can do for your WP site
How to choose the perfect tool for your needs
Let's get started.
Choosing a Plugin to Design a WordPress Image Carousel
While WordPress recently introduced the "Gallery" widget in their 4.9 update, it still isn't possible to simply create an image carousel on WordPress without the use of an external plugin. Fortunately, we're going to help you find the plugin that's right for you. Here are some of the most popular options.
1.     WP Slick Slider
The WordPress Slick Slider and Image Carousel plugin comes with over 100 pre-defined layouts to choose from, ideal for when you want to give WordPress a design that suits your brand. Some of the features that you can expect to get with this tool include:
Swipe-enabled for mobile use
Variable width and center mode design
Desktop dragging and infinite looping
Shortcode generator tool
One of the most impressive features of the WordPress Slick Slider plugin is that it's compatible with Visual Composer.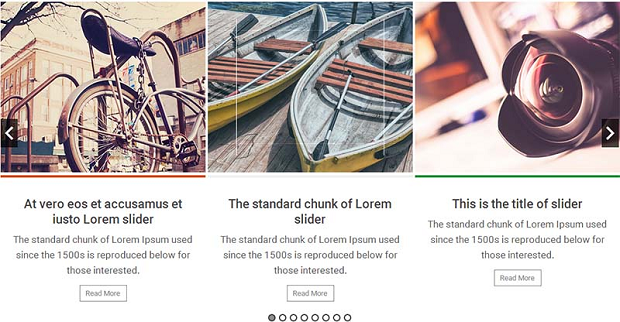 2.     Master Slider
Another highly responsive option for those in search of a simple way to add carousel images to WordPress is the "Master Slider" tool. This touch layer slider plugin offers over 70 different templates to choose from, and they're all incredibly easy to use. One of the most exciting things about this plugin is that you can insert and embed HTML, links, formatted text and video into slides too! Other great capabilities include:
Drag and drop visual builder
Touch swipe navigation
Gallery uploads from WooCommerce and Flickr
Easy use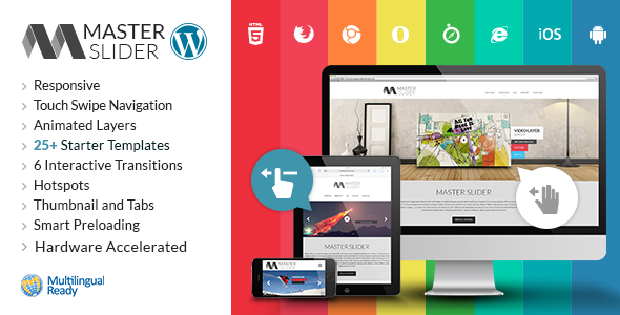 3.     Slider Pro
Slider Pro is one of the most popular plugins available for people who want to design a WordPress image carousel. There's no unnecessary complexity to the app, and it offers a clean and simple user interface so that you can develop your galleries in no time. As a tool that puts performance and simplicity first, this option is great for anyone who wants a no-fuss way to upgrade their WordPress website.
One particularly impressive capability is the deep-linking feature, which allows you to change the URL that appears in the navigation bar with each slide change – great for when people want to link back to images in your carousel. Other features include:
Optimized image loading
Multiple layouts
Smooth animations
Easy customization
4.     Ultra Portfolio
Ultra Portfolio is a plugin that's particularly useful for photographers who want to build a full online portfolio for their work. For instance, if you want to show off your skills as a wedding photographer, then this could be the tool for you. Like many options on this list, the Ultra Portfolio plugin comes with a wide range of layout options to choose from, as well as the option to control animation speed and animation effects. Other great features include:
Woo Commerce integration
Unlimited layouts
Google font integration
Column control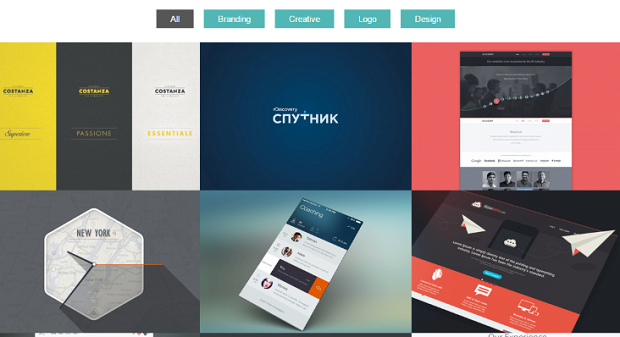 5.     Slide Anything
Finally, if you want to design a WordPress image gallery that can also slide in video, text, HTML, and short-codes, then you need the "Slide Anything" plugin. Although this app is still relatively new, it's quickly gaining popularity thanks to features like countless transition effects, modern browser support, and infinite looping. The Slide Anything content slider and carousel allows you to create responsive galleries in seconds. Other features include:
Slide link features where you can create a hover-button over any of your slides
Touch-enabled responsive carousels
Numerous transition effects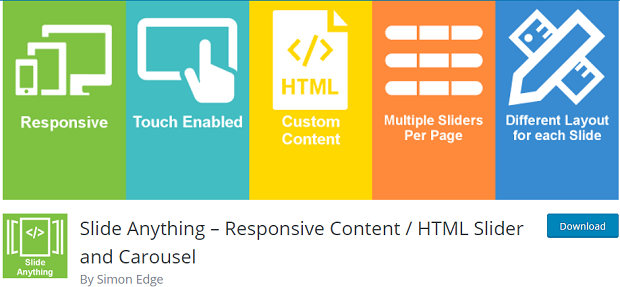 There you have it!
Just a small collection of the tools that you can use to create incredible WordPress image gallery carousels in no time. Of course, if all you want is a stunning slider, then you can always use the Envira Gallery app to get the beautiful visual effects that you need!
To learn more about making the most of your WP site, follow us on Twitter and Facebook
Using WordPress and want to get Envira Gallery free?
Envira Gallery helps photographers create beautiful photo and video galleries in just a few clicks so that they can showcase and sell their work.