Lightroom vs. Capture One: The Basics
by Brenda Barron on Feb 25, 2019
Did you know for most photographers, a RAW image is just a starting point?
If you want to perfect those pixels into a finished image, you need an editor that can help you get the most out of your shots. For a long time, Adobe Lightroom has been the go-to option. Typically bundled in with Photoshop, Lightroom is an impressive piece of creative software.
However, Lightroom isn't the only tool to consider when editing your RAW files. Capture One is another fantastic solution made by Phase One. The question is, how do both choices fare in the battle of Lightroom vs. Capture One?
Here we're going to look at some of the major differences between:
Layers
Colors
Interfaces
Presets/third party tools
Organization
Detail editing
Layers
One of the most impressive features of Capture One is that it has layers. This is one of the features that users have requested most from Lightroom for years. Lightroom, instead of layers, has adjustment points for gradients and brushes.
While Capture One still offers gradients and brushes, it's also possible to do a lot more with the layers than you can do with Lightroom's standard local edits. The Layer system also means that you can alter the opacity of your adjustments if you want to make them subtler. It's also far easier to toggle adjustments on and off to see the difference.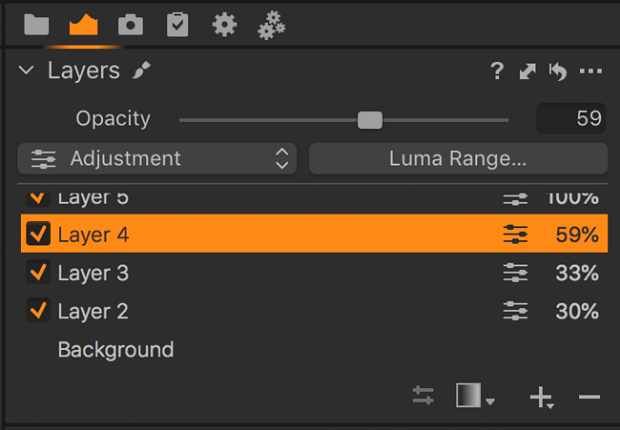 Color Profiles and Adjustments
Another point worth making in the Lightroom vs. Capture One debate is that Capture One photographers love the app's custom color profiles. The Capture One software has unique color profiles for every camera. On the other hand, Lightroom files have a more neutral starting point. This means that files look more vibrant in Capture One before you start adjusting. However, some photographers prefer neutral color pallets.
People also love Capture One's color management solutions too. Although Lightroom has an HSL panel with sliders, Capture One gives you more ways to manipulate color. You can even adjust colors highlights, mid-tones and shadows.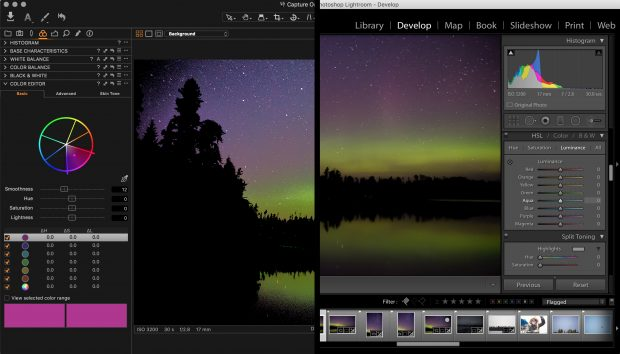 The Interface
Lightroom and Capture One both have very different interfaces. Capture One's biggest benefit with interfaces is that it has both assignable shortcuts and customization options, making its layout easy to change.
As of the end of December 2018, Lightroom also allows you to rearrange your Develop tools according to your needs, but there are limits to its customizability. Additionally, you can't create keyboard shortcuts from scratch with Lightroom, like you can in Capture One.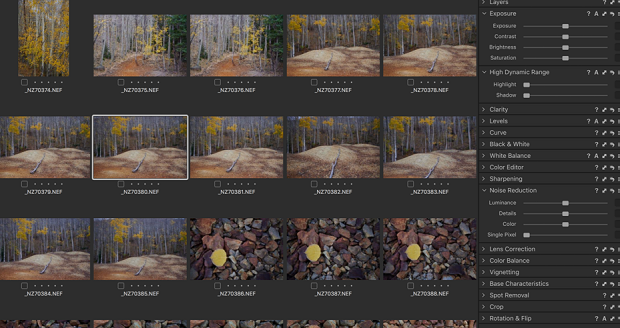 Presets and Third-Party Apps
While there are plenty of benefits to using Capture One, it's not the natural winner in the Lightroom vs. Capture One war. Because Lightroom is incredibly popular, it's easy to find third-party tools for it, including presets. Unfortunately, Capture One doesn't have the same breadth of presets. There are a handful of "recipes" available, as Capture One calls them, but not many.
On the other hand, Lightroom has presets for virtually everything. Additionally, Lightroom even comes with built-in HDR and panorama features – so you may not need the presets anyway. If you're a nature or landscape photographer, you might miss those features in Capture One.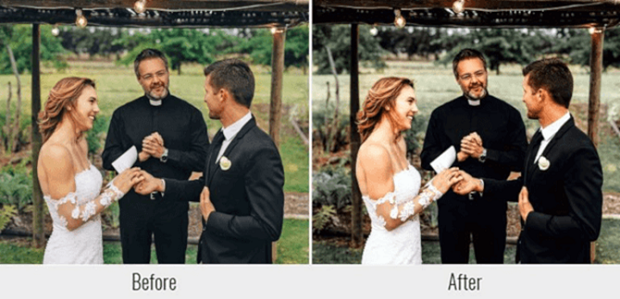 Organization and File Management
Both Lightroom and Capture One double up as excellent file organization tools for photographers. If you're using the latest version of each app, they both have great tools for sorting your photos. For instance, Lightroom has a face detection feature that's excellent for wedding and event photographers.
Most of the features available for organization purposes are similar in both programs. You can use the Capture One search tool to sort through your images according to a variety of personal criteria. Similarly, the Lightroom's filter bar will help you to search through photos quickly.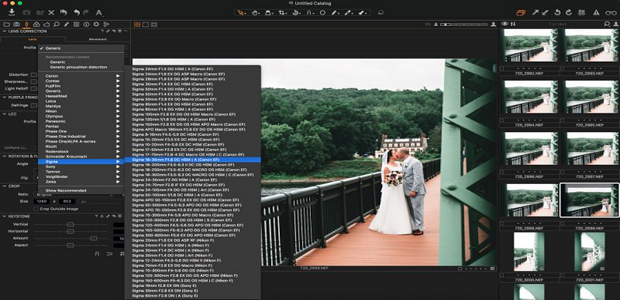 Editing Details
Finally, when it comes to deciding between Lightroom vs. Capture One for the little details in your pictures, both have incredible tools. Each app is great at reducing the distortion caused by certain lenses, though Capture One's adjustments are slightly more extensive.
On the other hand, some of Capture One's slider's aren't as intense as the ones that you'd get on Lightroom. You won't get the same impact from maximum settings for each. However, you can add to the effect of weaker sliders by adding further adjustment layers on Capture One.
What are your thoughts on the Lightroom vs. Capture One debate? Let us know in the comments! Remember to follow us on Facebook and Twitter for more tips and insights too!