The Top 5 Premium WordPress Photography Plugins for 2019
by Brenda Barron on Jan 21, 2019
Do you want to make the most out of your photography business in 2019? Then you're going to need your own website. An online presence ensures that you have plenty of ways to connect with your target audience, attract new leads, and even show off your photography skills.
As the most popular content management system in the world, WordPress is usually the go-to option for companies interested in building their own site. WordPress plugins are a simple way to make your WP site your own.
Plugins allow you to transform the look and feel of your site, and boost your chances of online success. While free plugins give you basics, premium options deliver unbeatable solutions for productivity, revenue, and more.
So, what are the best premium WordPress photography plugins available for 2019?
1.     Envira Gallery
We couldn't write a list of our favorite premium WordPress photography plugins without giving our own solution a shout-out. Envira Gallery is the ultimate responsive WordPress gallery plugin for photographers who want to showcase their skills through stunning, quick-loading digital galleries.
Everything from our easy-to-use drag-and-drop builder to other features like watermarking and gallery templates make Envira the perfect partner to support you on your digital photography journey. What's more, unlike some of the other galleries on the market, we can integrate with your favorite plugins (such as Dropbox and WooCommerce) without slowing down your website.
Check out Envira for yourself today.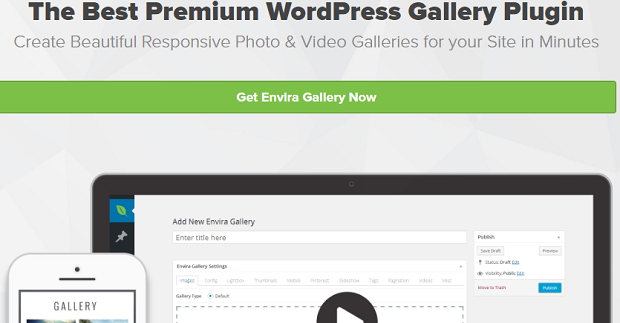 2.     Soliloquy
Easily one of the most popular slider plugins available today, Soliloquy helps photography companies build stunning, interactive, and highly responsive video sliders for their WordPress sites. There are plenty of key features included, such as animations and slider themes. And, you'll find that this tool is easier to use than some of the other slider plugins out there.
This simple but effective plugin blends seamlessly into your WordPress dashboard to help you make the most of your gallery. A poorly designed slider can wreak havoc on your page loading times, so we think this is a worthy investment for anyone running a photography business.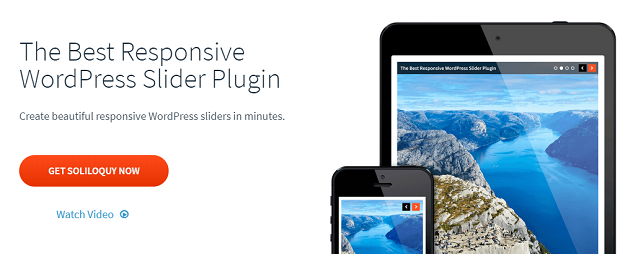 3.     WooCommerce Photography
If you've ever wondered what it would be like to sell photos on your website, then you need WooCommerce Photography. This amazing eCommerce plugin is an extension of WooCommerce – so you'll need to also have the main plugin installed. Once you're set-up, you can use this extension to add your artwork to your site as a service or product that can be sold to your customers.
WooCommerce photography allows you to set photographs up for sale, create fully responsive stores, and transform your business into something that you can share with customers worldwide.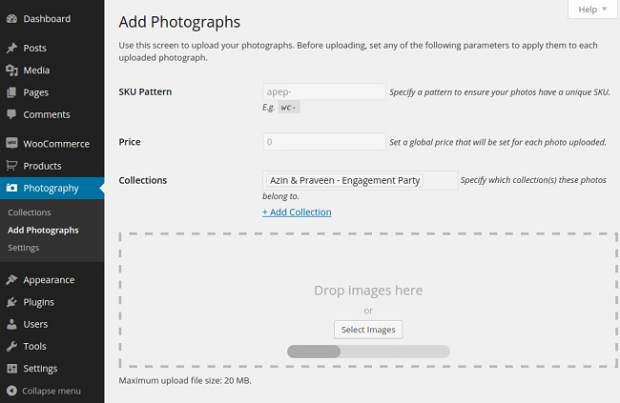 4.     MonsterInsights
Running a successful photography site isn't just about having a stunning theme or a gallery that performs well. You also need to be able to learn about your customers, to optimize your sales and revenue over time. Fortunately, MonsterInsights can help with that, by giving you the information you need to double your sales and traffic.
When infused into your WordPress site, MonsterInsights will make it easier for you to track your traffic and find out where your customers are coming from. You'll even be able to find out which of your photographs your visitors like the most. The eCommerce add-on comes with details about your total revenue, sales, and conversion rates.

5.     WPForms
Finally, to make the most of your site, you don't want your customers to just visit your gallery and leave. You want to be sure to keep them coming back to your site, and potentially paying for your products and services too. To do that, you're going to need some contact forms that you can use to collect contact details.
WPForms is a popular form creation tool that comes in both free and premium options. The free solution is great for people who just need something simple. On the other hand, the premium choice is perfect if you want to design everything from order forms for your photography services, to email subscription forms and more. If you're looking for a way to take your business to the next level, this could be it.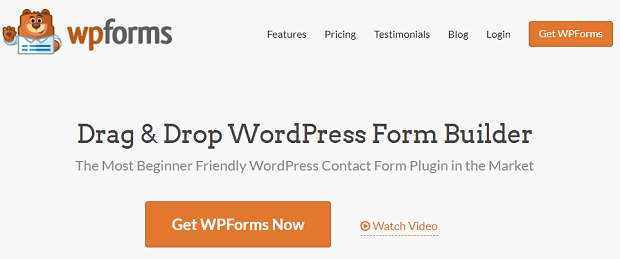 There you have it, five fantastic premium WordPress photography plugins to help you grow your online presence. Need more photography tips? Follow us on Facebook and Twitter.
Using WordPress and want to get Envira Gallery free?
Envira Gallery helps photographers create beautiful photo and video galleries in just a few clicks so that they can showcase and sell their work.