The 6 Best Responsive WordPress Photography Themes for 2019
by Brenda Barron on Feb 7, 2019
Did you know to get work their online is essential for photographers? However, it's important to remember that people will be viewing your portfolio from a range of different devices in this modern age – not just their desktop computer.
As the world as we know it becomes increasingly connected and mobile, consumers from all walks of life are browsing the internet from their smartphones, tablets, and other devices.
The question for photographers is, how do you choose the right responsive WordPress photography themes to give your followers a great experience, wherever they encounter your work?
Today, we're going to look at:
The top responsive photography themes for 2019
The features each theme can offer
Where you can download your new theme
Let's begin!
1. BeTheme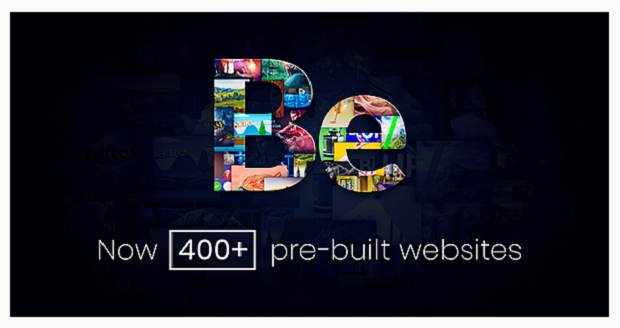 BeTheme is one of the best responsive WordPress photography themes for the new year. It's lightweight, which means that it's quick and easy to use, without taking up too much space on your server.
There are more than 400 pre-built websites included within the theme, so you can set your photography site up and running in a matter of minutes.
Additionally, the responsive design ensures that you can choose minimal features throughout to keep the experience clean for your users, regardless of the device they use to visit you.
Features include:
Lightweight design
Multi-purpose theme
Pre-built websites for simplicity
2. Uncode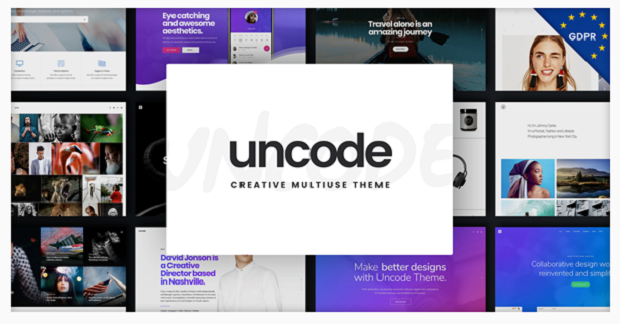 Versatility is often an important feature to check for when you're looking for responsive WordPress photography themes. A multi-purpose solution like Uncode ensures that you have the functionality you need to make your galleries and images sparkle, while giving you additional options for things like eCommerce and blogging too.
Although Uncode wasn't designed exclusively for photography, it comes with plenty of features that will help with this kind of website, such as:
WPBakery page builder
Dedicated templates for photography sites
Demo pages
Lots of customization options
3. Oshine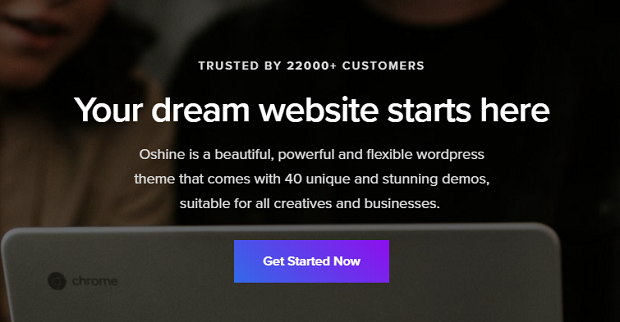 Oshine is an attractive multi-purpose WordPress theme that comes with a selection of 45 demos to inspire and assist you as you're building your online presence. The wide range of choices means that you can find the design that best suits your photography, and helps you maintain a powerful presence online.
There are plenty of features available with Oshine to help you customize the digital experience that you can give your audience, including:
Integrated sliders
Multiple layout options and drag-and-drop builder
Google fonts integration
Video backgrounds
WooCommerce compatibility
4. Exposure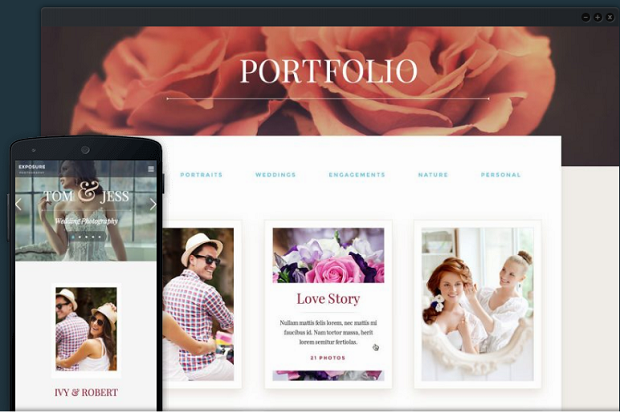 Exposure is one of the most attractive responsive WordPress photography themes on the market, designed for modern artists who want to show off their work in a minimalist and clean way. This option is great for photographers of all backgrounds, regardless of what their needs might be. If you've been looking to sell your photos online, this theme also integrates with WooCommerce.
Some of the features that come bundled in with the Exposure theme include:
A calendar and booking module for arranging photo shoots
Customizable pages
Integrated WooCommerce checkout experience
Hubspot contact form
5. Sidewinder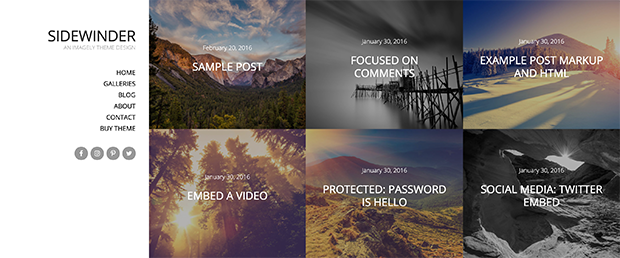 Sidewinder is a sleek, immersive theme for your various photography site needs. It's easy to use and customize, and the theme ensures that you have everything that you could need to build a powerful website. It beautifully displays your portfolio of weddings, couples, families, children, portraits and even landscapes.
It comes with pre-designed and customizable options, which provide the functionality and flexibility you need to create a truly amazing site. Sidewinder was designed for active photographers, educators, bloggers, studios & creative teams who want their photography and social streams at the forefront of their site.
13 gallery style options
Static and scrolling left and right sidebar features
Playful and professional page templates
6. Kreativa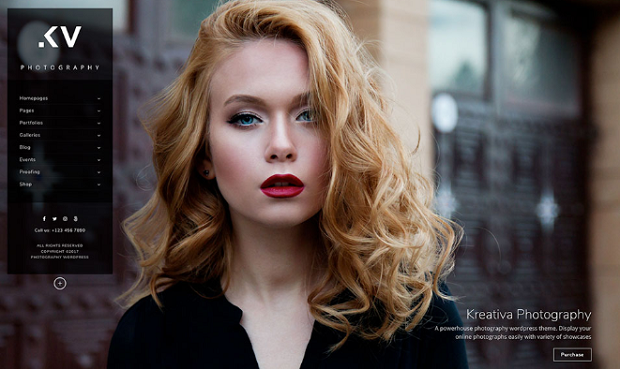 Finally, if you're looking for the perfect combo of substance and style with your responsive WordPress photography themes, then you can't go wrong with Kreativa — a solution that's brimming with visual appeal. Designed to make your gallery or portfolio stand out from the crowd, Kreativa comes with different skins to choose from, as well as unique menus, home page designs and more.
Kreativa also features a host of solutions that make life easier for photographers who want to take their website to the next level. For instance, it comes with event management and photo proofing tools. Other features include:
Slideshow options
Photo walls
Full-screen videos
Multiple customization options
There you have it! Six of our favorite responsive WordPress photography themes to explore for 2019. Are there any that you think we've missed? Let us know in the comments below.
You may also enjoy these articles:
Don't forget to follow us on Facebook and Twitter for more WordPress and photography insights.
Using WordPress and want to get Envira Gallery free?
Envira Gallery helps photographers create beautiful photo and video galleries in just a few clicks so that they can showcase and sell their work.