What Photo Editor To Use Instead of Lightroom
by Alex Coleman on Jul 9, 2019
Are you looking for an alternative to Lightroom? Adobe's Lightroom application has been an essential application for many photographers. It has had an ability to catalog, manage, and edit photos, since the first beta over 10 years ago.
Since its first release, Lightroom has gone through a number of changes. Dozens of features have been added over the years. Nowadays, there are a number of Lightroom alternatives to consider.
However, in the last few years, the market has changed. There are a number of exciting new editing tools, which offer many of the same functions as Lightroom, along with exciting new features.
These programs include Capture One, ON1 Photo Raw, and Skylum Luminar. Along with paid options, we have previously compiled a list of 5 free alternatives to Lightroom. 
If you're thinking about leaving Lightroom for a different editing software, consider these points:
Price

Features

One time payment, instead of a subscription

More performance
Make sure to check out the rest of this guide for tips on how to switch programs.
Originally, Lightroom could be purchased for a single, one-time payment, with future updates available for purchase. But since the end of 2017, future Lightroom updates have only been available to Creative Cloud subscribers.
While this change has been profitable for Adobe, it has created an opportunity for competing products. A number of these tools now present a great opportunity for photographers looking for new tools. They can also help you save some money on a monthly basis.
Lightroom Alternatives: What Programs to Try Instead
All the major competitors to Lightroom offer trials, which you should take advantage of. Each tool is different, and there's no clear winner for every photographer.
While I recommend trying out all the major RAW processors, including Capture One, ON1 Photo Raw, and Skylum Luminar, here are some suggestions based on your needs:
Capture One: For the some of the best color science, tethering functionality, and  near Photoshop-grade layer tools
ON1 Photo RAW: If you already have a large Lightroom catalog, and want support for Lightroom style features like panorama stitching
Skylum Luminar: If you're getting started with editing, can get overwhelmed by options, or want AI powered tools to make one-click edits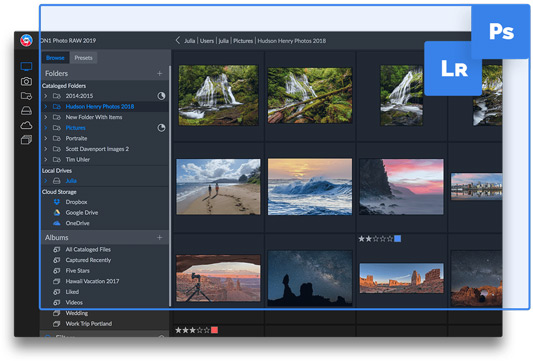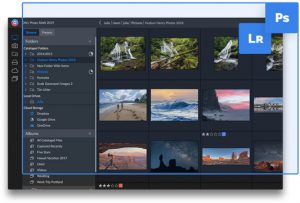 All of these editors are very capable, particularly for the fundamental color and contrast adjustments. I'd highly recommend trying out some of their tools that don't have a direct parallel in Lightroom. These features, like ON1 Photo RAW's focus stacking or Skylum Luminar's Accent AI, might just become your new favorite.
One of the best ways to find these features is to check out the program's website. These sites showcase the unique tools and features for each processor.
All of them offer a trial period of about a month, which I found was plenty of time to evaluate the editors. Just remember that you might not be able to access your edits after the trial period ends. In this case, either only use the programs for testing, or make sure to export your finished files before they expire.
One of the biggest considerations when switching software is the ability to continue to post process images. I've worked with full versions or trials of all the major editors, and they all create great looking images.
Some use a substantially different interface, but photographers should be able to quickly get up to speed on any of them. 
Lightroom's Advantage
As one of the largest and most frequently used editors, Lightroom is the most supported when it comes to compatibility. Depending on your system, other editors are potentially unsupported.
If you have a preset or plugin that you can't live without, such as one from our list of 121 Best Free Lightroom Presets That You Will Fall in Love With, check if it can work on its own or in combination with an alternate editor.
One thing to think about when considering a program switch is how to preserve access to your existing files. When you've discontinued your subscription to Lightroom, you can still view the existing catalogs. Still, you are unable to make any new adjustments to the images.
With this in mind, I'd recommend creating backup copies of your edited images. You'll want to handle this differently based on what you shoot. For a photographer with many photos, like wedding or event pros, it could use too much disk space.
How to Test
When I was testing out these programs, I saved a few of my favorite images. These images included ones that were typical of my work and a few that presented a challenge to edit.
I sorted them into a folder on my desktop. This made it easy to fire up a new program, add the images from that folder, and start editing.
For me, the ability to effectively edit was key, so that's what I tested. If you feel that the keywording, tagging, and organizing tools in Lightroom are more important, try to test out those features by importing a number of folders in your new program.
How to Save Your Images When Exporting
If you have anywhere from one to a couple thousand finished images, you should consider exporting a TIFF file for each edited image. This will losslessly preserve your edited files. TIFFs can also serve as a great reference when learning to edit in a new software.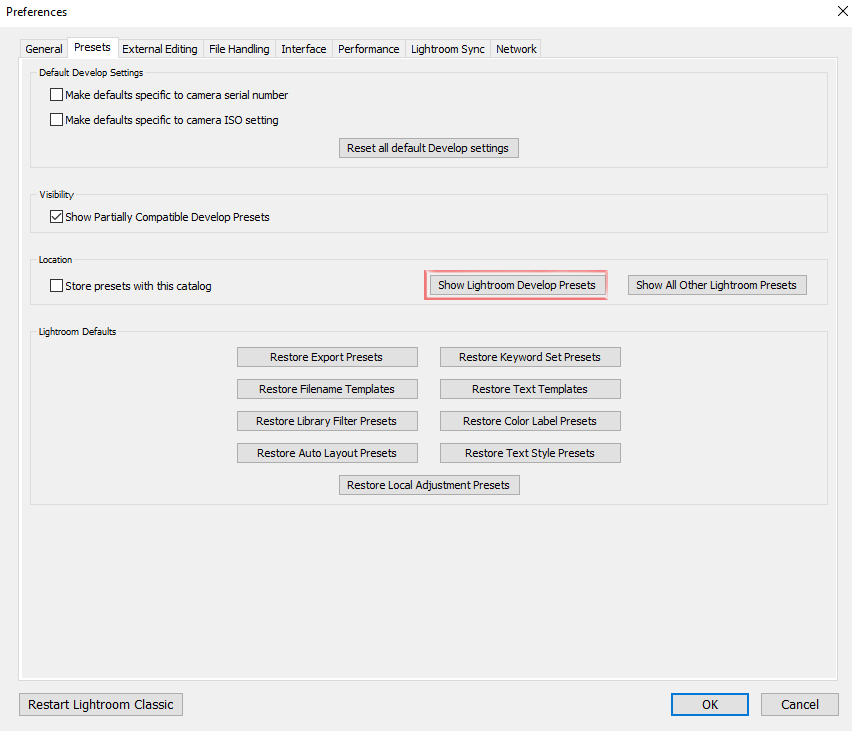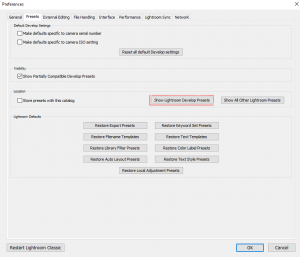 Try using the above settings. These include turning on ZIP compression, setting the ProPhoto RGB color space, and a bit depth of 16, to preserve maximum quality. Also ensure that it can be opened with almost any image editor.
Of course, make sure watermarking, output sharpening, and resizing are all disabled for this export. Because we want to keep the files as close to the edited version as possible, this step is necessary.
Alongside exporting TIFFs, make sure to keep track of your original RAW files. Since Lightroom doesn't actually store your files in the catalog, but instead points to their location on your drive, they should be easy to find.
By default, the original files will be in your Pictures folder on Windows and OS X. You can also find them by opening Lightroom and checking the Folders panel in the Library module.
Important Differences
Each processor handles these raw files differently. Some don't require any cataloging at all. Instead, they allow you to edit files that are stored anywhere on your computer. Others allow for cataloging and organizing.
It can be personal preference, but make sure you keep track of these files. They're what you always want to start working with.
With the finished copies and your original RAW images, you can bridge the gap between Lightroom and any new editor. The TIFF copies can be easily opened and re-saved if you still need to access past edited versions. Likewise, your original RAW files can be added or imported to the new software.
While some tools, like ON1 Photo RAW, support importing from Lightroom, those saved TIFFs are an exact representation of your Lightroom edits. Also, because of the nature of RAW processing, these migration tools will not be an exact copy of your edits from Lightroom.
Instead, they will try to mimic the look in the new tool. Some of the features like Lightroom's Transform panel will not translate well, making those TIFF copies important.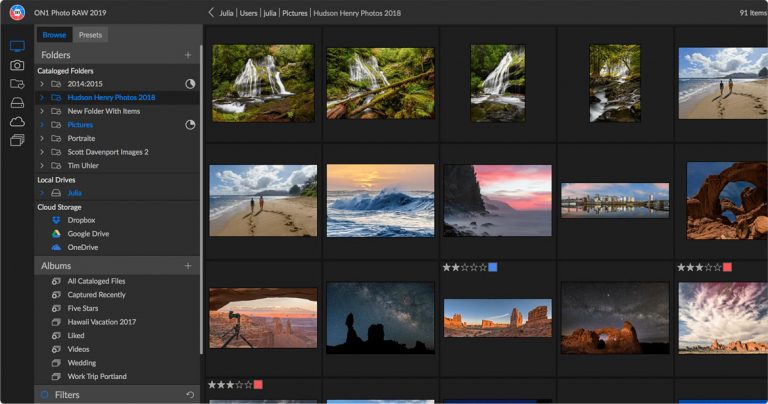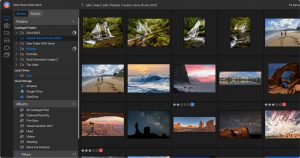 My Favorite
For my work, Capture One offered the best collection of features. Still, I was impressed by how quickly I could get my images to look good in all the programs.
Some of the automated tools were able to deliver accurate adjustments to all sorts of images.  They both sped up my workflow and let me focus on the more creative decisions when editing.


Pricing
Each of the editors is available as a one-time purchase. Capture One is also available for a monthly subscription. Price points vary, with Capture One being the most expensive, at $299.
Both ON1 Photo RAW and Skylum Luminar are significantly less expensive, at $79.99 and $70 respectively. These are both great values, as I really enjoyed working with these programs. Not to mention, you can buy them outright for less than the cost of 9 months of the Adobe Photography plan.
What to Think About Before Switching
A few downsides do exist to switching, including a lack of support for some plugins and presets. Along with diminished support for other software tools, other RAW processors may not be updated as quickly to support new cameras.
With each new camera release, manufacturers often make small changes to their RAW formats. This can prevent the new files from working well with older software.
As these alternate processors are newer than Lightroom, certain niche features are not yet supported. Also, it is possible they may not be added in the future. If your work requires a very specific tool or feature, make sure to test that in the trial period.
Along with the potential disadvantages of these other editors, Adobe has one strong selling point to their Photography plan: Photoshop. If you need to do very intensive edits on your images, or rely on advanced techniques like compositing, detailed luminosity masking, or the use of Liquify, you'll probably still need a subscription to Photoshop.
Despite that, it's still worth trying out other editors, as some now feature advanced layer support, AI powered editing tools, or powerful luminosity and masking tools. Given the powerful capabilities added to these editors, you may find less and less of a need for Photoshop.
Conclusion
If you want to try something new when editing your photos, want to save some money on your software, or are getting started with photography, you should consider some of these great programs. It's a great time to be a photographer, since you can get powerful, but easy to use editing tools for less money than ever before. Download a trial and copy over some files, and you might just be pleasantly surprised with the results.
If you're interested in editing photos, and want to learn more via great articles like How to Fix Exposure Problems with Luminar, please follow us on Facebook and Twitter for more photo editing guides and tips.
Using WordPress and want to get Envira Gallery free?
Envira Gallery helps photographers create beautiful photo and video galleries in just a few clicks so that they can showcase and sell their work.