What Are the Best Camera Settings for Wedding Photography?
by Waseem Abbas on Dec 7, 2017
Do you ever wonder about your camera settings for a wedding ceremony? You may know that every venue has a different set up, and that means the lighting, shadow, and background can not be the same for the particular camera settings. In this guide, we will share what are the best camera settings for wedding photography.
The first thing you need to decide is which camera is best for wedding photography. Once you know the camera, it will be easier for you to understand the settings for the shoot.
As a wedding photographer, you should know that a camera is a gadget. It's your skills that can create good photos. However, a camera is a must.
Let's take a look into general camera settings for wedding photography:
Manual Settings
It's easy to shoot with the automatic camera settings in a wedding. However, if you plan to capture some amazing shots, then you need to get into the manual settings.
The key manual settings include the shutter priority mode and aperture priority mode. All camera models have these basic options to shoot a wedding.
In the shutter priority mode, you need to set the shutter speed to 1/500th of a second to freeze the moments for the couple. These settings can be tweaked to capture the laughter, walk, dance and other moments.
Aperture priority mode settings work on the aperture you select for the shot. We recommend you to select between f/1.4 to f/2.8 for the couple portraits. However, you can use a high aperture value for the full landscape shots of the venue or guests.
Depth of Field
In weddings, you need to focus on couple and hide the background in many photos. This is the depth of field and it can be mastered with the practice of shots.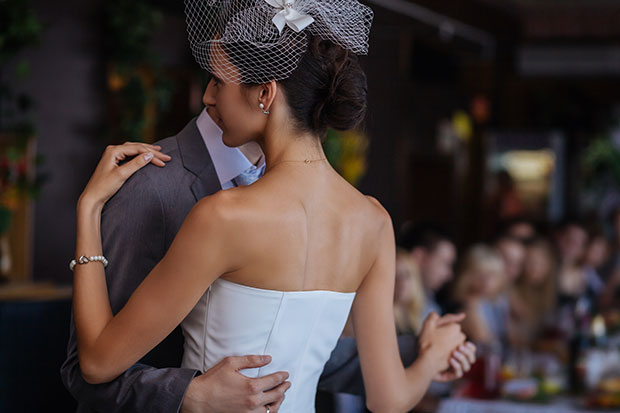 Your client will like the photos with blurred backgrounds. It is where you need to know how to get shallow depth of field in your photos with your camera settings.
Use of the Flash
Every camera has the basic flash option that you can use to brighten up your wedding photos. Though it is necessary to learn the right use of flash.
We recommend you to check out this guide on how to light wedding photography without a flash. Sometimes, photography lighting is a major concept to think about.
In the outdoor shoot, you need to learn the best use of natural light. However, you can take advantage of the venue lights or camera flash in the indoor wedding photography.
Your Right Lens Choice
It's an important factor to consider when going to a wedding shoot. Lens works parallel to the camera for the photographer.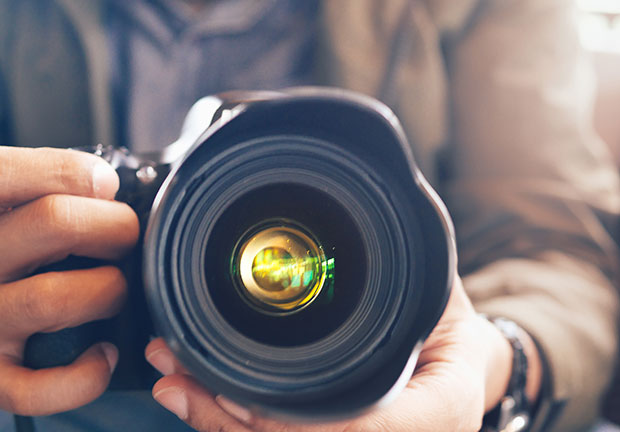 You should check out this complete guide on best lens for wedding photography. If you intend to shoot the indoor wedding, then this list of indoor wedding lens is your need.
For the beginners with less gadgets, we recommend to check out how you can shoot a wedding with only one lens.
That's all! We hope this guide has helped you to learn what are the best camera settings for wedding photography. You may also want to check out our guide on how does the rule of thirds work in photography. Do you have a photography website? You should check this easy guide to speed up your site's performance and rank your website in search engines with this complete SEO guide.
If you like this guide, then please follow us on Facebook and Twitter for more free wedding photography tips and resources.